Considering a Dyson? Hoover ONEPWR Pet Max might be better
The Hoover ONEPWR Pet Max delivers high performance, whole home cleaning for a reasonable price. We loved this versatile vacuum across a range of floors.
(Image credit: Vax)
For value and versatility, the Hoover is a clear winner. It has lots of premium features and handles a range of surfaces really well. However, it lacks the finesse of Shark and Dyson in places.
Reasons to buy
+

Deep cleaning performance

+

Digital display

+

Good run time

+

Can handle different surfaces
Reasons to avoid
-

Heavy after a long time

-

Doesn't stand up on its own

-

Bin can be messy to empty

-

Quite loud
You can trust Homes & Gardens. Our expert reviewers spend hours testing and comparing the latest products, helping you choose the best for you. Find out more about how we test.
Designed with busy homes in mind, the Hoover ONEPWR Pet Max is an affordable alternative to more premium cordless designs. It offers a range of settings for different floor types; an LED display that keeps you up to date on your cleaning credentials; and a dual brush bar, designed for deeper floor cleans.
At Homes & Gardens, we are always excited by the latest and greatest vacuums. With its brilliant user and professional reviews, we had to test the Pet Max out. It costs more than previous models, but we wanted to know exactly why. We tested out the new updates to the floorhead, display, and specialist tools to find out whether it's worth the extra money.
If you're interested in a Dyson, Shark, or any of the other best cordless vacuums on the market, this is a worthy contester. It provides an elevated vacuuming experience, but without an eye-watering price tag.
Swipe to scroll horizontally
| | |
| --- | --- |
| Model number | CLBN-B5PT |
| Battery run time | 90 mins (45 mins per battery) |
| Charge time | 3 hours |
| Settings | 3 (standard, hard floor, and carpet) |
| Bin capacity | 0.6l |
| Bin type | bagless |
| Weight | 8.5lbs |
| Accessories | power hose, crevice tool, brush. wall mount, mini pet tool |
| Filters | washable |
Unboxing the Hoover ONEPWR Pet Max
The unboxing experience for the Pet Max is simple. It comes in a slim, cardboard box. After opening it up, I was pleased to see next to no plastic wrapping, except essential bags to prevent scratches in transit. There are a range of attachments but the instructions make these easy to understand. Even without these, it's straightforward to assemble. There are obvious latches to attach each part, so that you can quickly switch the vacuum between floor and handheld jobs.
Hoover gives you two batteries, although the vacuum only needs one to work. These require three hours to charge, but ours were ready in around two. They may have been charged before we received the product, so expect them to take three hours before you can start cleaning. Once you've done this initial charge of both batteries, try to keep one fully charged at all times, so when the battery you are using runs out, you can switch in the new one and carry on.
Who would it suit?
The Pet Max offers a deeper clean than previous ONEPWR models. If you have a bigger home, own pets, or have messy children, the Pet Max can handle tougher dirt and debris much better than the Blade +, for example. The bigger floorhead, bigger bin, and greater range of settings are relevant to a greater range of households. We didn't recommend the previous Blade + on linoleum floors, but the Pet Max handled them effortlessly.
As a cordless design, the Pet Max suits multi-level homes, but only small ones. The 45 minute battery life is a maximum guide. With a relatively small bin and top heavy design, you don't want to be using the Pet Max for extended periods of time anyway. Whilst it's relatively compact, if you live in rented housing and can't install the wall mount, you'll need quite a bit of cupboard space for this vacuum and all the extra tools and nozzles to be stored away.
What is it like to use?
This vacuum is powerful. Hoover's new addition of dual rollers to the floorhead make a noticeable difference to deep cleans, which is helped by the easy-to-maneuver floorhead. We found it picked up maximum dirt in minimum time, so we were pleased with this innovation.
The LED display will be your next best friend. It tells you how much battery life you have left in minutes. This adjusts based on which settings you are using, but makes choosing where and when to clean much easier. As a result, the vacuum cleaner maintains full strength until the battery dies. It's a sudden stop, but means that your cleaning quality doesn't get compromised. It's easy to switch between settings, but just as easy to forget that you have such a luxury at the tips of your fingers.
After a few minutes of vacuuming it begins to feel cumbersome and heavy, so is well suited to jobs done within the 45 minute battery life window. Having a bigger floorhead is great, especially with an LED light to show you dirt and dust that you might otherwise miss. However, it's harder to get under furniture and into small nooks. You'll need to change tools for this.
We also noticed that the hard floor and carpet settings were much louder and the battery time plummeted on these settings. If you can store it in the wall mount, it's an easy vacuum to store. If you need to disassemble it, however, you'll need to find a reasonable sized cupboard for all of the extra tools too.
Flour and sugar test
Our first test for any vacuum is how it handles flour and sugar. These are both sources of mess on kitchen floors, as well as good proxies for dust and dead skin, so it's important that a vacuum can collect them well. Pushing the vacuum on our first test surface, linoleum, was easy. It could glide across, was agile and easy to turn, and collected up flour and sugar without any fuss. It was easy to switch between the settings, but standard power was the perfect option. We were pleased that the suction power wasn't too much for the linoleum, making it difficult to push.
As expected, the carpet and hard floor settings were impressive on the respective floor types, too. The Pet Max easily gathered the flour and sugar, even from deeper pile carpets. I suspect this is the work of the dual brush bars. When we lifted the Pet Max up, there wasn't any flour residue left behind either.
The pantry test
Compact designs can result in a floorhead that is too low for more challenging, annoying shapes, such as cheerios. If you're in a busy household, these are the bits on the floor that can really be frustrating to clean. Naturally, we scattered the floor with cheerios and rice crispies to put the Pet Max to the test. On all surfaces – linoleum, carpet, and hardwood – the Pet Max was effective at collecting up everything. Our main issue was forgetting to use the specific settings on different floor types. It's a luxury that we aren't always used to, but it significantly improves performance. That said, the specialist settings nearly halved the battery life.
Hair test
One of the biggest issues with vacuums is hair. Whether you're a long hair or pet hair household, stray stands can wrap in the brush bars and rollers, tanging and creating mess, so we test this with old hair extensions. Fortunately, the removable brush bars make it easy to cut away any tangled hair. Even with this feature, hair didn't get stuck in the rollers anyway. The Pet Max performed best on the linoleum floor, clearing all the hair quickly. For carpets and hard floors, the hair didn't get stuck, but it did get pushed around a little. Once we had lifted the Pet Max onto the hair, it was quickly suctioned up, which was a satisfying result. It's worth noting that some pet owners have fed back that their pet hair does get stuck in the rollers. It's an easy process to remove it, but shouldn't really happen.
Cleaning
There's a definite trick to using the Hoover-style dust bins. You have to almost roll and slot them into place in one movement. Trying to hold the vacuum up with just one person is fiddly. The bin swings open, but requires a lot more in-person attention than the Dyson bins, for example. It's highly likely that you'll need to reach inside and get the remaining bits out, which is never a pleasant job. The filters can be rinsed and cleaned using warm soapy water.
Storage, Charging, and Maintenance
If you are able to use the wall mount in your house, you can slot the Pet Max neatly away. If you don't, you'll need to disassemble the vacuum and find a cupboard for all of the extra parts.
It takes 3 hours to charge the batteries. If you already have Hoover batteries, they are compatible across the range. If you don't, Hoover supply you with two anyway. If you charge them both, you'll always have a spare. Each battery has 45 minutes of charge, but that is dependent on the surfaces, settings, and way that you vacuum.
How does it compare to others?
We tested this directly alongside the Dyson V8. Although the Dyson performed slightly better and felt more ergonomic, it's not without its issues. Aside from costing over double the Hoover's price, you have to hold the trigger the entire time you vacuum. If you're looking for value, Hoover is the winner.
Against some of the other best cordless vacuums that we have tested, Hoover is still exceptional value. It's less than half the cost of the Shark Vertex Pro and cheaper than the Levoit VortexIQ, too. If you wanted to spend more money, I would only do it on the Shark or Dyson, because they offer lightweight, easy to use, functional vacuums. There isn't much to compromise on with Hoover, however.
How does it rate online?
Expert, retailer, and user reviews all give this at least four stars, with a number of five star ratings too. Users often comment on the power and versatility of this vacuum, some part-horrified, part-delighted at how much dirt, dust, and dander it was collecting from their carpets and hard floors. I found a number of Dyson converts who didn't have any regrets about switching to the Hoover.
The main grievances were with pet owners. We didn't struggle with hair getting stuck in the rollers, but I found a number of people who did. They seemed to agree that it's easy to sort, but, ideally, it shouldn't happen. Some other people found that it was heavy on their wrists after extended periods of use too.
Should you buy it?
Excluding the price, this is a good vacuum. It's powerful, the floorhead is flexible, and the dual rollers are really great at picking up every bit of dirt, dust, and dander. The LED screen and front LED light are premium features that help to make vacuuming much easier. Including the price, this is exceptional value. Hoover's performance was second only to Dyson's in this round of tests and that was marginal. As a Dyson user, I struggled with the dust bin a little, but, for half the price, I would willingly adapt to a Hoover.
How we test
At Homes & Gardens, we want in-person, hands-on experience with all of our vacuums before we review them. This means that we can help you to decide on the best vacuum for your home with confidence.
We took this vacuum to our dedicated test center, where we put it through a number of tests on linoleum, carpet, and hardwood floors. We scattered a range of dust, debris, and dander onto each floor and recorded how this vacuum performed. We then compared it to other similar models, so that we could accurately place it on the market.
Aside from suction power, we think about factors such as maneuverability, run-time, emptying the dust bin and general controls. We also look at other user-reviews and the claims made by the brand so that we can test them to the best of our abilities.
Sign up to the Homes & Gardens newsletter
Decor Ideas. Project Inspiration. Expert Advice. Delivered to your inbox.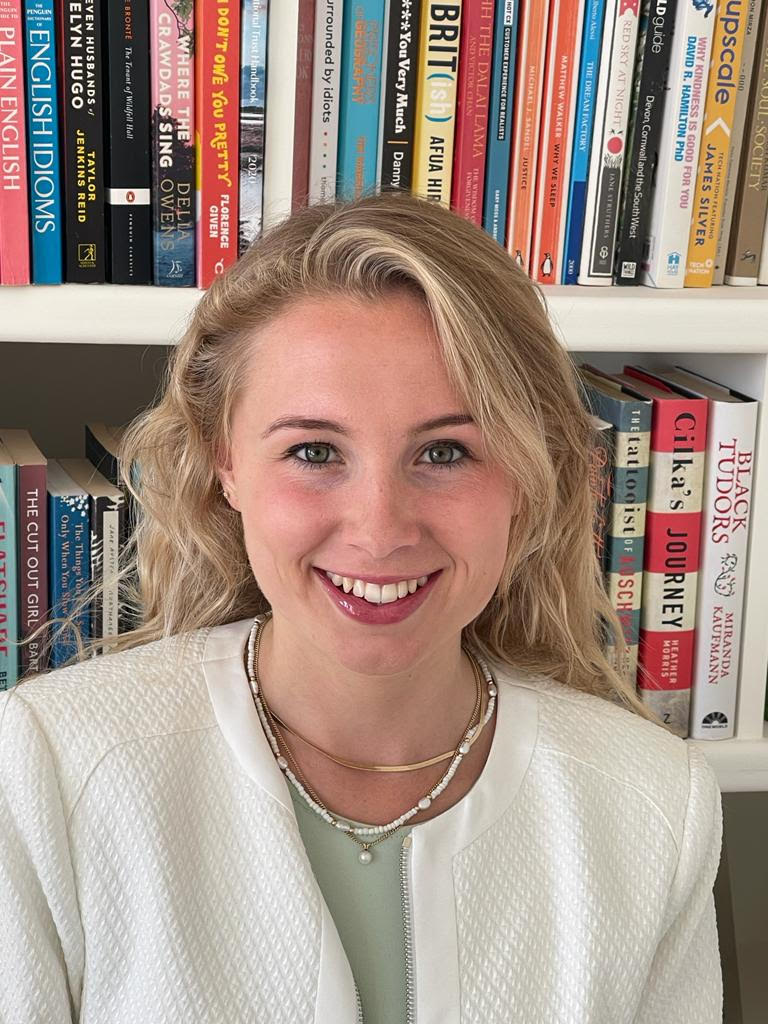 Laura is our eCommerce editor. As a fully qualified barista, she's our expert in all things coffee and has tested over thirty of the best coffee makers on the market. She has also interviewed Q-Graders and world-leading experts in the coffee industry, so has an intimate knowledge of all things coffee. Before joining Homes & Gardens, she studied English at Oxford University. Whilst studying, she trained as a master perfumer and worked in the luxury fragrance industry for five years. Her collection of home fragrance is extensive and she's met and interviewed five of the world's finest perfumers (also known as 'noses'). As a result of this expansive fragrance knowledge, she always puts quality and style over quantity and fads. Laura looks for products which have been designed simply and with thoughtful finishes.