Levoit VortexIQ 40 Cordless Stick Vacuum review
It's a low-cost cord-free vacuum, but the Levoit VortexIQ 40 doesn't feel like a budget option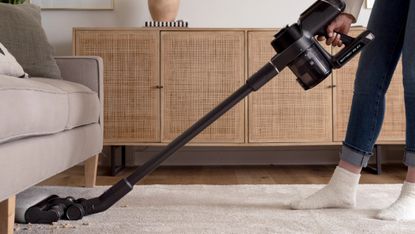 (Image credit: Levoit)
The Levoit VortexIQ 40 Cordless Stick Vacuum is a wallet-friendly cordless vacuum that boasts plenty of features and performs well to boot. But it's a weighty handheld and we weren't convinced by the auto mode.
Reasons to buy
+

Trigger doesn't have to be held in

+

Great price

+

Removable battery

+

Plenty of suction levels

+

Two HEPA filters
Reasons to avoid
-

Heavy when using as a handheld

-

Auto mode didn't often increase suction
You can trust Homes & Gardens. Our expert reviewers spend hours testing and comparing the latest products, helping you choose the best for you. Find out more about how we test.
Despite having reviewed more vacuums than I'd care to admit, Levoit was not a vacuum brand that I'd previously come across. Probably because it's a relative newcomer to the world of vacuums. Launched in 2016, Levoit is far better known for its range of air quality products such as humidifiers and air purifiers making it a natural next step to design vacuums with excellent filtration systems – so I was keen to try it out.
The Levoit Vortex IQ 40 is the more premium of the brand's two cordless vacuum offerings, but at under $200 it costs less than a third of what you could expect to pay for the latest Dyson. Budget-friendly vacuums don't always stack up though, and often you get what you pay for when it comes to floor-cleaning appliances.
So to get a good feel for what it's like to use and whether it's up to the job I've been using this vacuum around my home for just over a week to see how it compares to the best cordless vacuums. Note, I reviewed it in the UK, where it comes with an extra mini motorized brush tool that's not currently included with the US version.
I was impressed with how robust this cordless vacuum felt – spoiler alert – for the price I think this is a fantastic option.
About this review
About this review
Helen McCue
Helen honed her reviewing skills at Good Housekeeping and has years of experience reviewing household appliances under her belt. She lives in a village in Buckinghamshire, UK, and reviewed this vacuum at home in a 17th-century cottage that's split over several levels. Her home covers all-floor types, including carpet, hardwood floors, and tiled floors as well as area rugs.
Along with her husband, Helen can often be found doing DIY projects on the weekends, which means a trusted vacuum is a valued appliance for post-DIY clean-ups. Levoit sent Helen this vacuum and allowed her to keep it after the review.
Who will love the Levoit VortexIQ 40 Cordless Stick Vacuum
Anyone on a budget. Rarely am I impressed by budget vacuums, but this model bucks the trend. It offers performance and sturdy build quality that are far beyond its sub $200 price tag.
People who don't mind a weighty vacuum. If you're looking for a light vacuum for easy breezy overhead cleaning, this won't be the one for you. It's a heavy handheld unit that's best for short bursts of high-up vacuuming.
People with lots of low furniture. The flexible wand bends in the center at the press of a button, this means it can reach further under low furniture than most other stick vacuums. Meaning there's no need to shift sofas or beds in order to clean below them.
Levoit VortexIQ 40: Specifications
Power: 400 W
Suction Power: 130 AW
Dust capacity: 2.5 cups/ 0.6 liters
Cordless: Yes
Runtime: Up to 40 minutes on low
Power modes: 5 plus auto
Charge time: 4-5 hours
Noise: up to 80 dba
Dimensions: 9.8 x 9.1 x 46.1 in/ 25 x 23 x 117 cm
Weight: 7.1lb/ 3.2kg
Filter: 4-Stage HEPA filtration
Warranty: 2 years
Attachments: floorhead, flexible wand, telescopic crevice tool, 2-in-1 dusting brush, charging dock with accessory holder (UK model also comes with a mini motorized brush tool)
What is the Levoit VortexIQ 40 like to use?
Set-Up and Unboxing
The VortexIQ 40 came in a pretty standard-size box and included mostly cardboard packaging that's easy to recycle. The individual parts are wrapped in plastic bags to protect them, but I was pleased not to see any Styrofoam or unnecessary plastic in the box.
As you unfold the top lid of the box you're immediately presented with a quick start guide that's printed on the inner flap of the box itself, which is a nice touch and saves having to leaf through the manual for the initial setup.
Before using the vacuum for the first time, the battery will need a charge, which can take up to five hours. Thankfully the removable battery plugs directly into the charging cable, so I was able to put it on charge immediately, without even having unpacked everything else from the box.
Aside from the main handheld vacuum unit, in the box, you'll also find the main floorhead and the wand to attach it to the vacuum. The wand can bend in the center to give better reach under low furniture – a feature I've mainly seen on Shark vacuums previously.
The smaller accessories include a dusting brush and crevice tool, as I said earlier, I also received a mini motorized brush tool, but if you buy the vacuum in the US this isn't included. There's a charging dock that needs to be screwed to the wall, should you want to make use of it. And if you do, both the smaller tools can be stored here, so it's a neat all-in-one storage and charging solution.
But since not everyone has a convenient place to attach a charging dock to the wall near a power outlet, I was happy to see I could just remove the battery and charge it anywhere. Or, leave the battery in the vacuum and plug the cable in without removing it.
My first impression was that the vacuum and all the accessories are far sturdier and better quality than I'm used to seeing for a vacuum at this price level, so I was intrigued as to how well it would perform.
Performance
The controls are simple to master, the trigger switch on the handle simply has to be pressed to start or stop vacuuming and thankfully doesn't need to be held in for the duration of the clean. When it's first switched on it defaults to auto mode on the lowest suction, and if the dust sensors detect high levels of dust, it should automatically increase the suction level.
The plus and minus buttons on top of the vacuum allow you to increase or decrease the suction power manually, choosing between any of the five levels, but doing this switches auto mode off. It's easy to switch it back into auto mode simply by pressing the auto button.
On Hard Floors
The floorhead maneuvers well over all floors, including my uneven slate tiles in the kitchen. And it quickly turns corners, as well as maneuvers easily around tight spaces such as the chair legs under the dining table. I don't like the fact that it's not self-supporting, so every time I needed to stop and pick up a stray sock or move a charging cable out of the way, I had to either lay it on the floor or lean it against something. But, that's a pretty common grumble for a stick vacuum.
In auto mode, it appeared to suck up all the flour I'd sprinkled on an area of my wood floor. But as I pulled the floorhead back towards me, it dragged a small pile of flour behind it, which I had to vacuum over in a forward motion in order to fully collect it all.
When vacuuming up flour as well as oats from along baseboards it didn't collect it all until I switched to max suction. So when vacuuming around the kitchen baseboards, I usually did this on max suction to be sure it sucked up all the crumbs. It's most effective when you push the front of the floorhead up to the baseboard, this retrieves dirt and debris far better than the sides of the floorhead.
While it did transition easily from my hard floor to a thick area rug, I expected the auto suction to increase for a better clean on the rug. But in auto mode, rarely did the suction increase more than one level or for just a few seconds. Since it responds to a dust sensor, this might mean my floors weren't dirty enough. But having said that, I felt that it didn't seem very responsive, even when vacuuming over clearly grubby areas such as dirty door mats. Thus, I began to favor manually adjusting the suction. Which is fine by me, it gives you more control anyway.
The sound level on the lowest suction was 75dB on hard floors, rising to 80dB when I switched it to high suction. This is neither the loudest nor the quietest vacuum I've used, it's pretty average. Though the wheels on the floorhead are starting to develop a squeak, which makes it a bit louder in use.
On Carpets
There aren't different modes for different floor types, but I'd suggest vacuuming carpets on one of the higher suction levels to get the best and most thorough clean.
My bedroom carpet had been recently vacuumed when I gave it a 12-minute vacuum on the highest suction level (I was timing the battery – see below). And to my horror, once the battery ran out and I went to empty the dustbin, it was well over half full, with fluff as well as lots of fine dust and dirt. Proving that this vacuum was lifting far more from the carpet than I could see or even realized was there.
I found the headlights on the floorhead are great for illuminating poorly lit corners or vacuuming into unlit closets. I don't have a pet, but I've got long hair and it collected all the hairs from my carpets with ease. Only a few became tangled in the roller brush and I've certainly seen worse tangling on other vacuums.
Like hard floors, when removing debris from alongside baseboards, it worked best on the highest suction level. And when I spilled oats along the baseboard I had to utilize the crevice tool to collect the bits that the floorhead didn't pick up right in the corner.
Using the flexible wand does allow for easier reach under low furniture and unlike some other flexible wands I've used in the past, I still felt like I had control over the direction of vacuuming when in this mode, which made it easier to vacuum thoroughly underneath my sofa and chairs.
The sound level on the carpet is only slightly lower than hard floors at 73dB on low suction, however, it still raises to 80dB on the highest suction, again though, it's no louder than I'd expect.
Other Surfaces
The tools click reassuringly onto the vacuum, so there's no danger that they'll fall off mid-way through a task. The dusting brush made short work of cleaning a bookshelf after a bit of enthusiastic DIY left the shelf and the tops of some books with a sprinkling of sawdust. It's similarly handy for collecting dust from baseboards and window frames.
But, a word of warning, when using it as a handheld vacuum, it's heavy. I'm a regular gym goer but I found I could only use it comfortably for relatively short bursts of cleaning. Prolonged use, particularly when vacuuming overhead quickly gave me arm aches. With that being said, I rarely needed to use it overhead for very long, so it didn't present too much of an issue for me.
Speaking of overhead cleaning, you can attach the smaller tools to the long wand, which makes it useful for reaching those pesky cobwebs in the top corners of your rooms or dusting the tops of door frames and high picture frames.
The crevice tool is already longer than most, but it extends to give excellent reach. It's a great tool to reach down the side of sofa cushions or to get into tight crevices at the side of appliances like your refrigerator. Equally, in the car, it can reach into those hard-to-reach areas down the side of the seats where debris likes to collect. The only slight issue is that when you push it into really tight spaces like between cushions, it does tend to extend itself as you pull it out, but this is only a minor inconvenience.
I'm not sure why the mini motorized tool isn't supplied with a base US model, it's a shame because this tool comes in handy for vacuuming upholstery and stairs as well as the carpet in your car. But I did ask my contact at Levoit, who told me it will be included in newer versions. Since I did find a Pet model on Amazon that includes the mini-motorized tool for about $50 more. In the meantime, the main floorhead can be attached directly to the vacuum, without the wand in place and this makes it a bit more versatile for certain areas like stairs.
Battery
I timed the battery when vacuuming continuously on the max suction level and it lasted for 12 minutes, which is comparable to most other cordless vacuums on the highest setting. And you can easily whip around 2-3 rooms in that time, as long as you're not being too thorough and moving every piece of furniture. I also timed the recharge, which took 4.5 hours from empty.
You'll get longer run times on the lower power levels, Levoit claims it'll last up to 40 minutes on the lowest power, but I for one don't ever use the lowest power unless I'm vacuuming something delicate like upholstery. I also timed it when vacuuming continuously on the middle suction level and it lasted 17 minutes.
There are three lights on the battery that turns off in sequence as the battery level decreases and the final one starts to flash when the battery is near empty - a helpful warning that you don't have long left. During charging the lights blink and one by one they stay solid as the battery level increases, once fully charged all the lights remain solidly lit.
Cleaning and Maintenance
Pressing a button flips to open the bottom of the dustbin so that all the contents can fall out directly into the trash. I did find that sometimes hair became tangled inside, which meant the dust and dirt were trapped and had to be helped out manually, making it a messy task. The dust bin and metal filter inside it can be removed and washed when necessary.
There are two HEPA filters, a pre-filter, and the main filter. Both are washable, the pre-filter needs washing monthly and replacing every six months, whereas the main filter only needs washing every six months and replacing yearly.
There are two indicator lights on the control panel that'll alert you if either the vacuum airflow is blocked or if the roller brush is blocked. The roller brush is easily removed from the floorhead in case you need to remove tangled hair or get to blockages, otherwise, there's very little maintenance required.
How does the Levoit VortexIQ 40 compare to other cordless vacuums?
This is a budget vacuum, so it doesn't seem fair to put it up against the likes of the Dyson V15 Detect, as reviewed here. But it is worth taking a minute to have a look at the differences. The Dyson comes with two floorheads and more tools, yes it's packed with sensors and it's got a fancy (though potentially pointless) laser, but it's triple the price so you'd expect more bells and whistles. The Dyson has more powerful suction (AW) and a longer run time, but unlike the Levoit, it doesn't have HEPA filtration and it only has three suction levels to choose from.
Another model with a flexible wand is the Shark Vertex Pro, it also has HEPA filtration. But it's over double the price of the Levoit, though that does buy you a better floorhead, longer runtime, and larger dustbin. So it's worth weighing up what's top of your priority list.
Should you buy the Levoit VortexIQ 40 Cordless Stick Vacuum?
The short answer is yes. Especially if you're on a budget. It's a robust and well-designed cordless vacuum with added extra features such as the flexible wand, that I wouldn't usually expect to see at this price.
I can't complain about the suction, though I recommend using the manual controls over the auto suction. And I do feel the need to reiterate that if you're looking for a lightweight model, it's not the one for you. But if you don't mind that it's a tad weighty, you'll get a vacuum that'll easily rival some that are double the price.
Levoit VortexIQ 40: where to buy
Sign up to the Homes & Gardens newsletter
Decor Ideas. Project Inspiration. Expert Advice. Delivered to your inbox.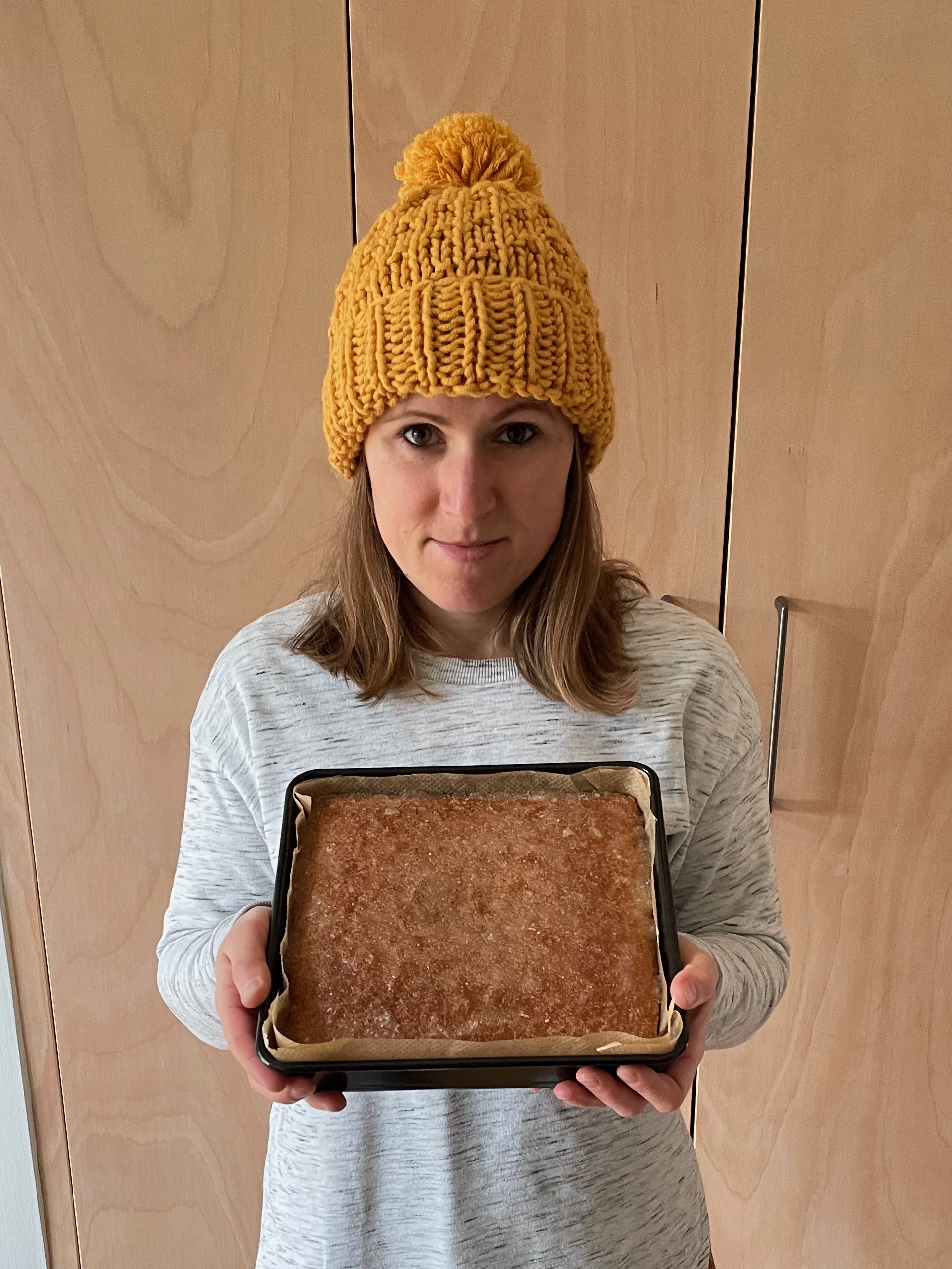 Helen McCue is a freelance contributor who trained as a Home Economist. After starting her career in the food industry, she moved into home appliance reviews, utilising her cooking skills and experience to put all kinds of products to the test, and over the years has reviewed hundreds of home and kitchen appliances for a variety of publications.
Having completely renovated her current house, Helen reviews kitchen appliances from her open plan kitchen at home in a beautiful Berkshire village. When she's not working, Helen can be found enjoying the local countryside or dreaming about her next house renovation project.