6 lesser-known benefits of organizing your home – revealed by professional organizers
It does more than help you find things easily, experts say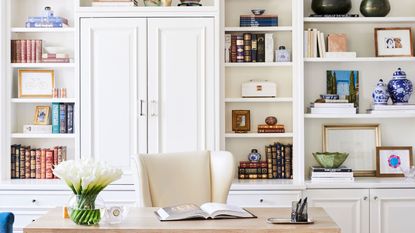 (Image credit: Alice Lane Interiors)
Sign up to the Homes & Gardens newsletter
Decor Ideas. Project Inspiration. Expert Advice. Delivered to your inbox.
Thank you for signing up to Homes & Gardens. You will receive a verification email shortly.
There was a problem. Please refresh the page and try again.
We have spent the last few years being obsessed with organizing our homes to achieve Pinterest-perfect spaces with no clutter in sight. Aesthetics aside, there are many health benefits to organizing, experts say.
Home organizing is, more often than not, seen as a trendy, or at the very least, practical, chore in our home. That being said, the practice is arguably more important for our well-being than the look of our houses, and many of us may be putting off organization when it could be just the thing to make us feel less stressed.
We talked to professional home organizers to learn more about the lesser-known benefits of the act of organizing your home and why keeping your space tidy is crucial for your physical and mental health.
The lesser-known benefits of organizing your home
Of course, tasks such as organizing a kitchen and organizing a bathroom are essential for functional home storage, but the benefits of keeping good systems in place go deeper than just practicality. Several studies have shown that mess and disorganization lead to low mood, eating disorders, stress-induced illness, and poor social lives.
Here is why professional organizers love organizing, and why you should consider doing more of it at home.
1. It can help boost your confidence and prevent house shame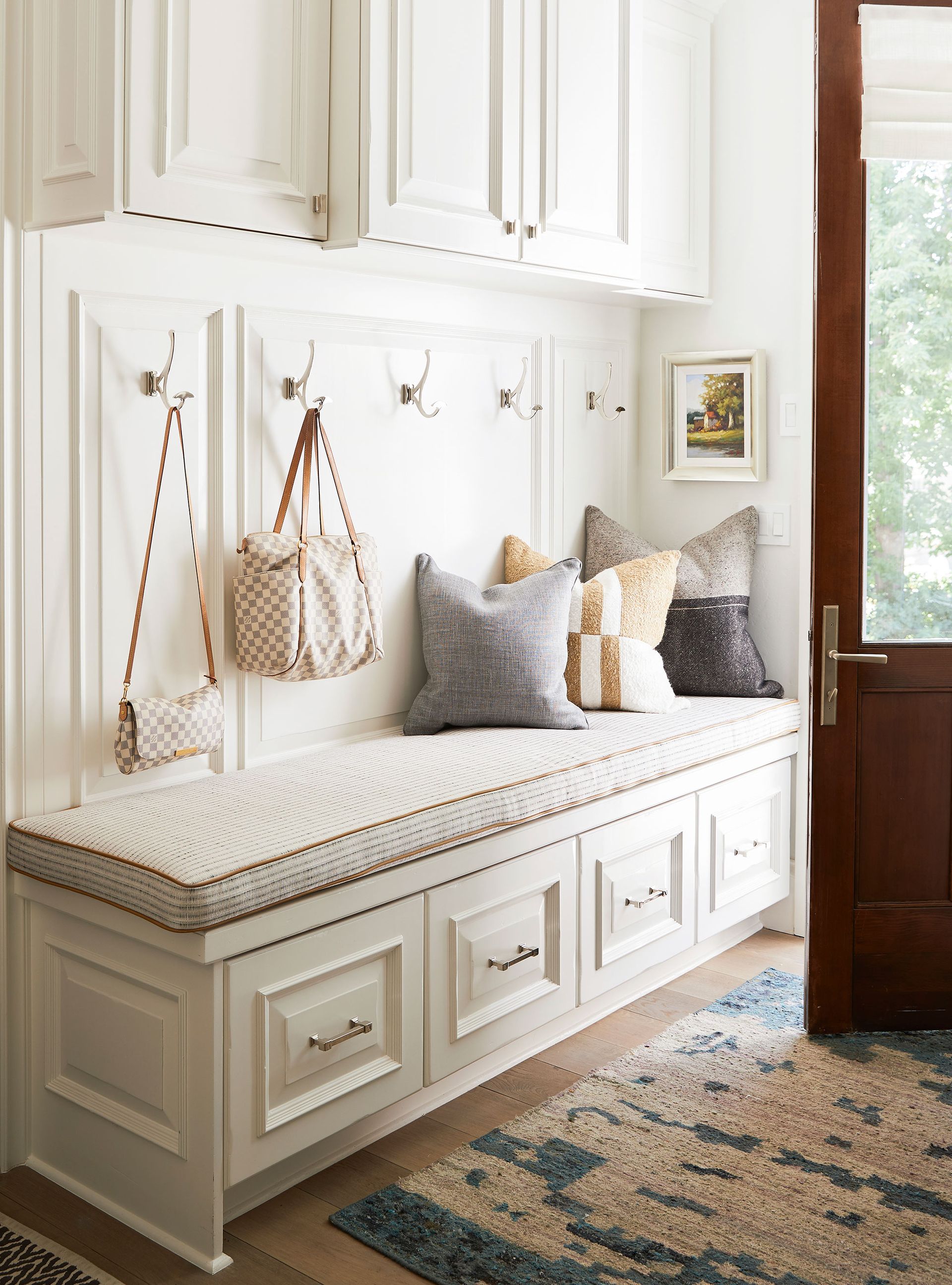 We work hard to make our homes feel welcoming but clutter and mess can cause house shame and lower our self-confidence, evidenced by the fact that a messy house can cause depression.
Eileen Roth, organizing expert, founder of Everything in its Place, and author of Organizing for Dummies, available at Amazon, explains that the moment mess, clutter, or disorganization becomes a problem is when it leads you to reconsider something as simple as inviting a friend over for a cup of coffee.
Keeping your home tidy prevents feelings of guilt, makes you feel more accomplished, and prevents your social life from stalling, making you feel more connected and better in yourself, warding off low moods.
Eileen Roth is an organizing expert, speaker, and author of Organizing For Dummies who has years of experience in organizing both commercial and personal properties, and mentoring in time management.
2. It makes your home cleaner, preventing physical illness
It is no secret that a clean house makes you happier but it also helps your physical health.
'Keeping a home organized and decluttered also helps you to maintain it easier,' says Noelle Bruccoleri, professional organizer and founder of Little Bit O' Help. 'Things from cleaning to repairs go much more smoothly when everything has a place, and you know where that place is,' she says.
'Decluttering, and living in a peaceful, organized environment is not only pleasing to the eye, but it is good for the soul. We give so much to the world in our day to day, we should remember that we deserve a calm relaxing space to come home to each day.'
3. It encourages other healthy habits
It is easy to introduce new cleaning tips into your home, but without good home organization, they are hard to keep up.
Raychel Klein, professional organizer and CEO of RayBayBay Home Organization points out that keeping an organized home is a great place to start when building positive habits. This is because it has a clear goal and a noticeable endpoint, making it easier for your brain to connect the act of organizing and decluttering with the positive reward of an aesthetically pleasing space.
'Organizing our homes can extend to other areas of our lives,' she continues. 'As we develop the habit of decluttering and maintaining order, we may find ourselves more inclined to adopt healthier lifestyle habits too.'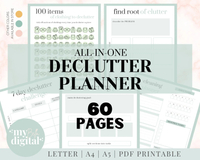 All-in-One Declutter Planner | $3.92 at Etsy
This printable decluttering planner is all you need to help tackle your home's mess without missing a step. It is perfect for both keeping on top of your belongings and starting off on your first big clearout.
4. Organizing helps alleviate anxiety
Our homes should be welcoming sanctuaries that help us to relax and recharge at the end of each day. Besides avoiding colors that cause anxiety, opting for colors that reduce stress instead, and decorating your home with personal sentimental items, organizing can help to create an ordered environment where your mind doesn't have to wander onto topics of guilt or overwhelm.
'There is psychologically significant importance that resonates with a clean, organized space,' says Madison Popper, designer and founder of Chill Casa. 'By maintaining a clutter-free environment will reduce stress, promote clarity, and exude tranquility.
'It can actually be cathartic when you build good consistent organizing habits because it allows the release of attachments to unwanted or needed items resulting in a more intentional lifestyle and mental well-being,' he adds.
'It is important to me because it allows my daily activities to be consistent without interruption, as well as my mood when entering or exiting. The last thing I want on my mind, or in sight, is a mess!'
Based in Miami Beach, Florida, Madison Popper is the founder of Chill Casa Home, a leading interior design studio focusing on luxury residential design.
5. An organized home improves productivity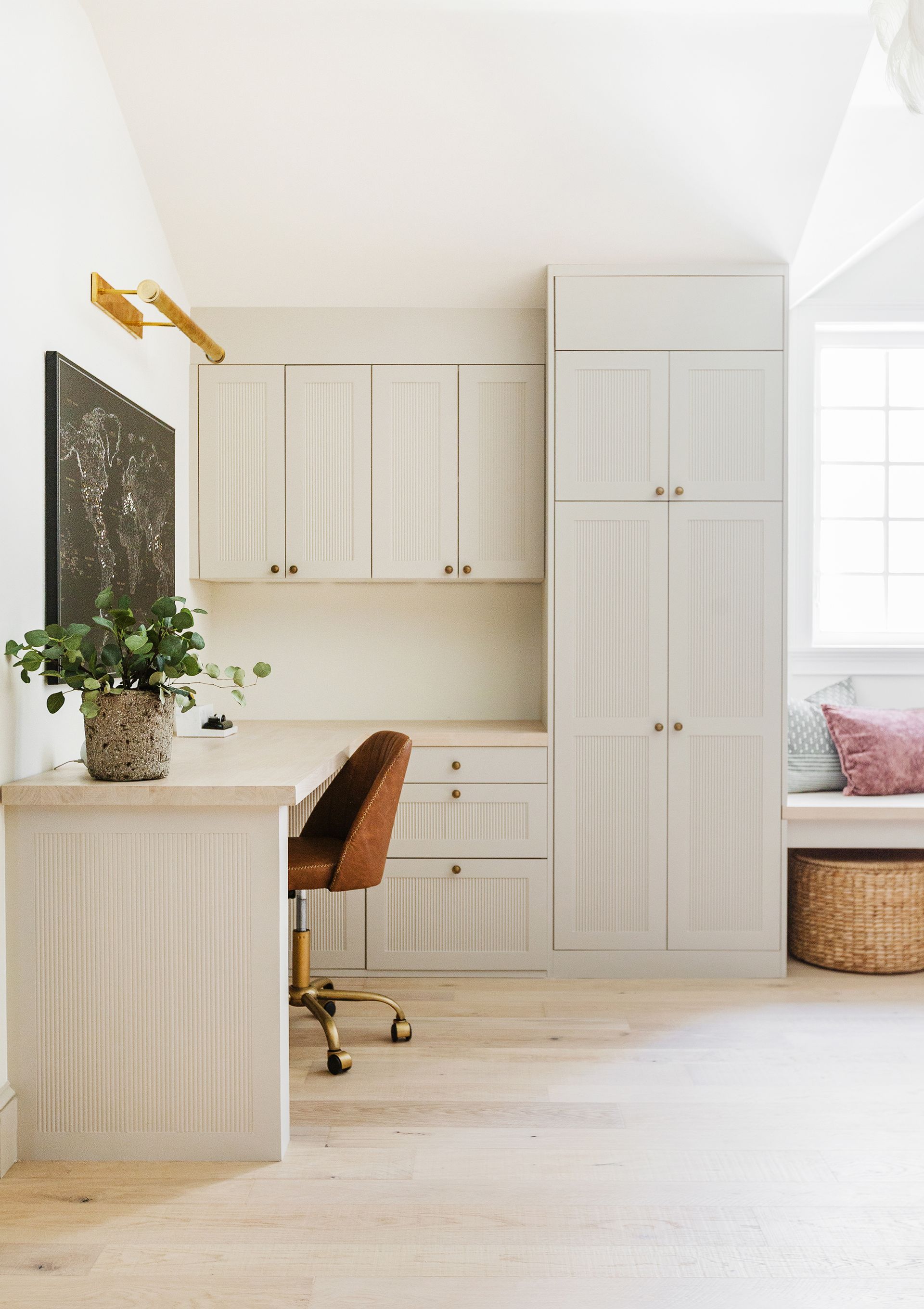 Improving our productivity at home can be tricky when we are surrounded by the mess that makes getting on with tasks almost impossible. While we can try to implement as many home office productivity tips as we can think of, we can't find what we need, or keep getting distracted, warns Raychel Klein, professional organizer.
'Clutter can be distracting in more ways than one and make it challenging to concentrate on tasks. Organizing your belongings so that it flows naturally with the rhythm of your day will streamline the mundane duties, leaving more time for you to focus on work, hobbies, and passions.
'Once we've decluttered and organized our homes, it becomes easier to maintain order. This saves time and effort in the long run, making our everyday lives more efficient and enjoyable.'
6. It can help prevent stress-inducing arguments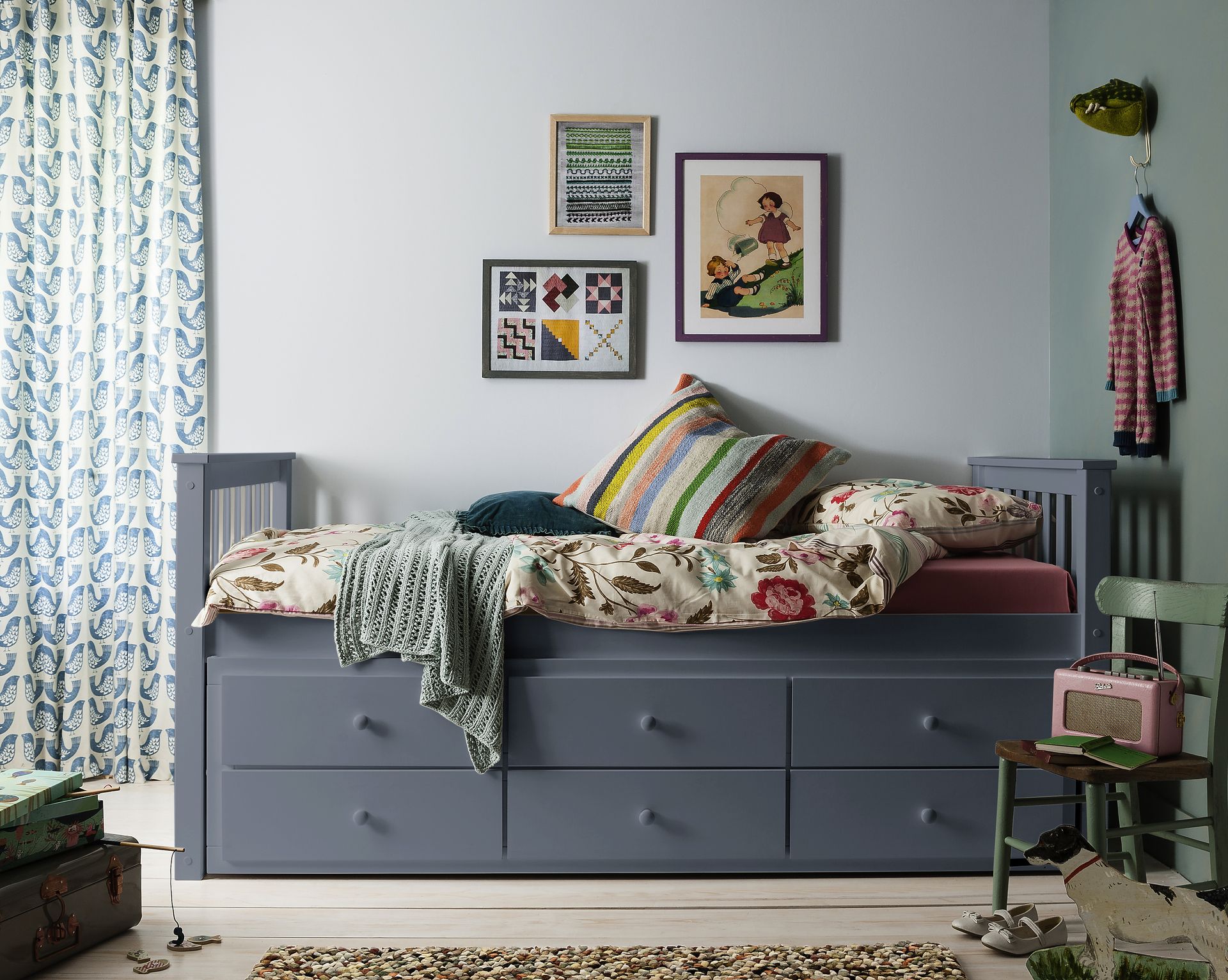 There is perhaps nothing more stressful and damaging to our mental health than disagreements at home, especially when they are over something as minor as not being able to find an old sweater, or even the television remote.
Good organizing routines and systems are the solutions to this, helping you to create a more harmonious life at home – this is especially true when living with a partner, or if you have children.
'You always hear that helping in children's rooms keeps the peace – it prevents parents yelling for kids to find something when the kids themselves haven't been taught about good organizing and storage, begins Mary Jo Costello, professional organizer and founder of Organized by MJ.
'When these spaces are organized together, and things are labeled, kids know where to look but also where to put items back, helping you to reduce friction at home. Labeling is a great way to ensure everyone knows where things belong,' she says. 'You want everything to have a home. When something has a home it is easy to put things away and easy to maintain. It is a good idea to always put things back when you are done with them. Not having to look for items helps with stress levels in a home.'
Mary Jo Contello spent years in the corporate world, when downsizing and layoffs left her with a sudden need for a new direction in life. Passionate about organizing, she started Organized by MJ with the goal of cleaning and organizing people's spaces in Houston, TX and the surrounding communities. MJ is also a member of the National Association of Productivity and Organizing (NAPO).
FAQs
Is decluttering good for health?
Decluttering, like cleaning and organizing are great for your physical and mental health. Getting rid of excess stuff, items that evoke negative emotions such as guilt, and items that are blocking your everyday activities in your home can help to make your home feel airier, make it easier to clean, and make you feel calmer – having a knock-on effect on your health.
How often should I organize my house?
You should try to organize your house once every week to help stay on top of mess and clutter, or once every two weeks if you have a good organizing system in place that you are good at sticking to throughout the week. If blocking out a big chunk of time to restore your house to order is not for you, you could consider doing 10-15 minutes a day before you go to bed to help keep your home clean without the chore taking hours at a time.
---
So, whether you begin with something as basic as organizing a closet, or decide to call in a professional to help you declutter and organize your overflowing garage, keeping your space in order is better for more than just a good Instagram post.
Always remember to start small and do little and often to help build up momentum to really see results both in your space and in your overall well-being.
Sign up to the Homes & Gardens newsletter
Decor Ideas. Project Inspiration. Expert Advice. Delivered to your inbox.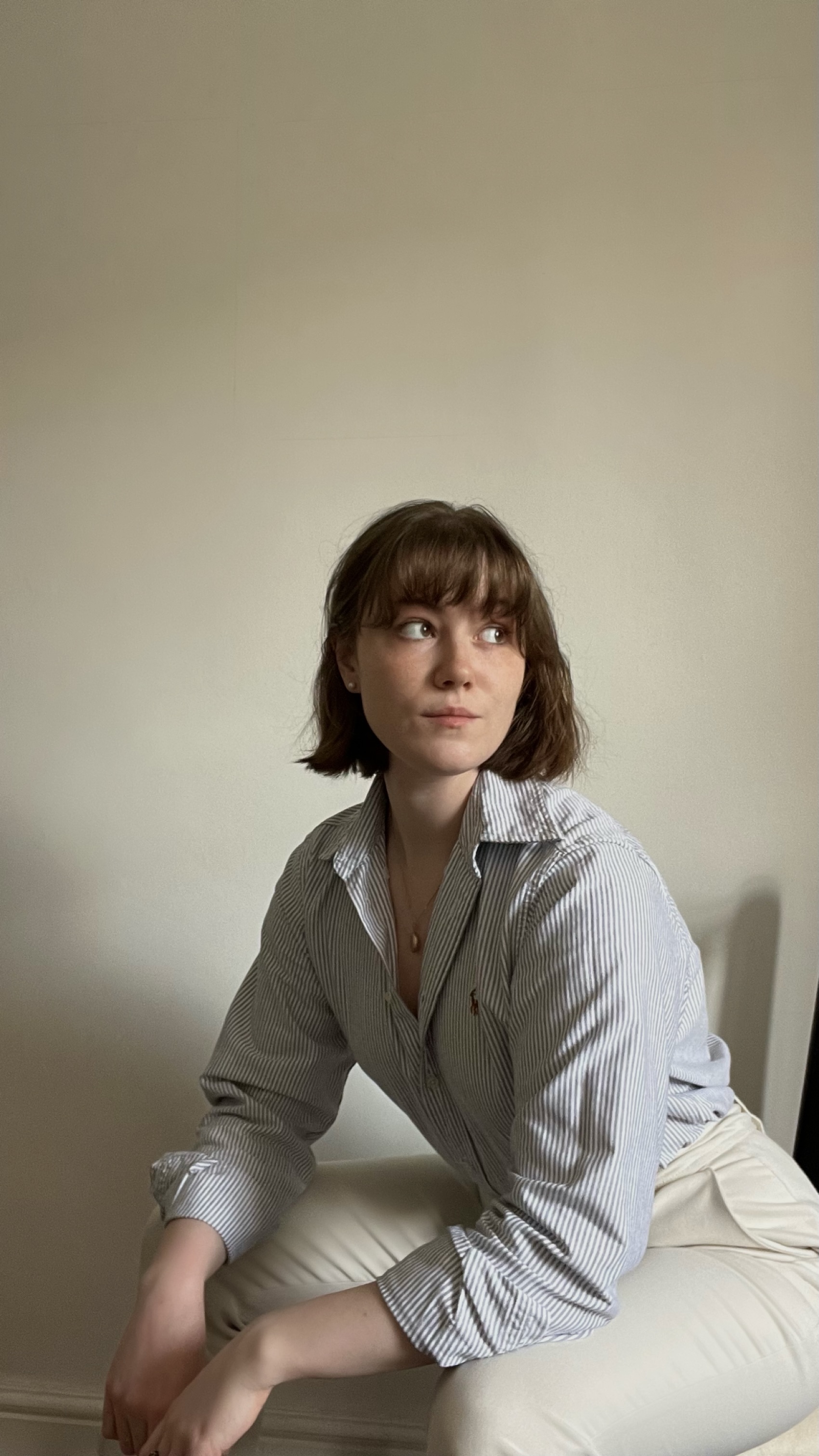 Chiana has been at Homes & Gardens for a year, having started her journey in interior journalism as part of the graduate program. She spends most of her time producing content for the Solved section of the website, helping readers get the most out of their homes through clever decluttering, cleaning, and tidying tips – many of which she tests and reviews herself in her home in Lancaster to ensure they will consistently deliver for her readers and dabbles in the latest design trends. She also has a first-class degree in Literature from Lancaster University.