The best places to store bed linen, according to pro organizers
Use these smart storage solutions to avoid damaging or losing your favorite bedspreads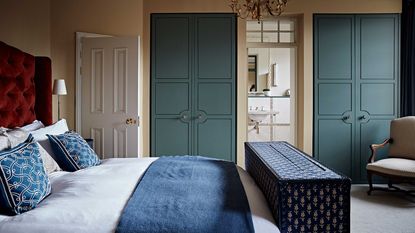 (Image credit: Future PLC)
Sign up to the Homes & Gardens newsletter
Decor Ideas. Project Inspiration. Expert Advice. Delivered to your inbox.
Thank you for signing up to Homes & Gardens. You will receive a verification email shortly.
There was a problem. Please refresh the page and try again.
Our bedroom is our sanctuary, it is the place we come to at the end of a long day, or a safe space we do not want to leave in the morning. Therefore, knowing how to organize your bedroom is very important.
One of the first steps in doing this is by decluttering your bedroom and sorting out what needs to stay and what needs to go.
As part of this process, it might be surprising, then, to learn that bedding is often a bedroom storage afterthought.
Experts share their favorite places to store bed linen
Follow our experts' advice so you can organize and store your best bed sheets effectively without damage or disarray.
1. Under the bed
Utilize under-bed storage space for your bed linens, and squeeze more in with vacuum-sealed bags and containers. This often-underused area can be a great solution, especially for those with limited space. Just slide out the container when you need fresh linens, and you're all set.
Another tip for under-bed storage is incorporating under-mattress fabric pockets, at Etsy, to ensure an uncluttered and pristine living space. This technique involves attaching discreet fabric pockets to the undersides of fitted sheets.
These pockets serve as secure storage for smaller linens such as pillowcases, shams, or even sleep masks. Not only does this ingenious concept keep linens within arm's reach, but it also maintains the overall aesthetic of the room, free from unnecessary clutter.
2. In a linen closet
One of the most efficient places to store bed linens is in a dedicated linen closet. Typically, if you have one it is near the bedrooms in the home. 'If you are only storing bed linens, I like to designate shelves by room or size of the bedding,' says professional organizer Mary Jo Contello. 'This makes it easy for anyone to come in and find what they need.'
Having a linen closet also makes it easy to add air fresheners like these from Amazon or moth deterrents, at Amazon to the whole closet to keep your linens in good shape. It also offers some useful towel storage space.
One part of a linen closet that is often underutilized is the inside of the closet doors. It's a space that many tend to overlook, but with a touch of innovation, it becomes a valuable storage area. By attaching adhesive hooks, also available from Amazon, racks, or even a hanging shoe organizer to the inside of your linen closet or bedroom closet doors you can dramatically increase your storage options. These simple yet ingenious additions serve as ideal homes for pillowcases, shams, and smaller items like duvet clips.
In doing this, you not only ensure these smaller linens are easily accessible but also prevent them from getting lost in the depths of your closet. Using the inside of doors frees up precious shelf or drawer space, creating more space for larger linens so they can be stored without getting creased.
Mary Jo Contello spent years in the corporate world, when downsizing and layoffs left her with a sudden need for a new direction in life. Passionate about organizing, she started Organized by MJ with the goal of cleaning and organizing people's spaces in Houston, TX and the surrounding communities. MJ is also a member of the National Association of Productivity and Organizing (NAPO).
3. In a bedroom bench or ottoman
A storage ottoman or bench is a great way to add extra seating to a room while also providing storage for bed linen. Have one in the main bedroom and one in the kids' rooms if you want to make changing the bedsheets extra quick and easy, separating the linens for the correct-sized beds.
4. In bedroom dresser drawers
If you have an extra dresser in your bedroom, designate a couple of drawers for storing bed linens. 'Fold and organize your linens neatly, separating them by size and type,' says interior designer Madison Popper. 'This keeps your linens easily accessible while also freeing up space in other storage areas.'
By incorporating other pieces of bedroom furniture, you can spread the load across several areas so that neither becomes overcrowded or disorganized.
Madison Popper is the founder of Chill Casa. Located in Miami Beach, they are experts in creating interiors that impress. Chill Casa is dedicated to helping each client fall in love with their revamped space.
5. Displayed on a vintage ladder
According to Jennifer Coates, co-owner of JL Coates Interior Design Studio, repurposing a vintage wooden ladder into a stunning linen display is a great way to store your linen that is also aesthetically pleasing. By leaning the ladder against the wall and elegantly draping bed linens over its rungs, you not only ensure organized storage but also craft an artistic centerpiece for the room.
Jennifer Coates is the co-owner of JL Coates Interior Design Studio, an award-winning, full-service interior design studio. They specialize in both residential and commercial design projects. Their main office is located in the heart of Scottsdale, AZ, with a secondary office in Cherry Hill, NJ, enabling them to offer our design services nationwide.
Why do bed sheets smell after being stored?
The main culprits are moisture, warmth, and lack of air circulation. This explains why your linens may start to smell after a few weeks of sitting in a damp area or being stored in an enclosed space.
---
Your linens don't just have to be tucked away in a closet. With a sprinkle of creativity, any space can be optimized to store these essentials away neatly.
Sign up to the Homes & Gardens newsletter
Decor Ideas. Project Inspiration. Expert Advice. Delivered to your inbox.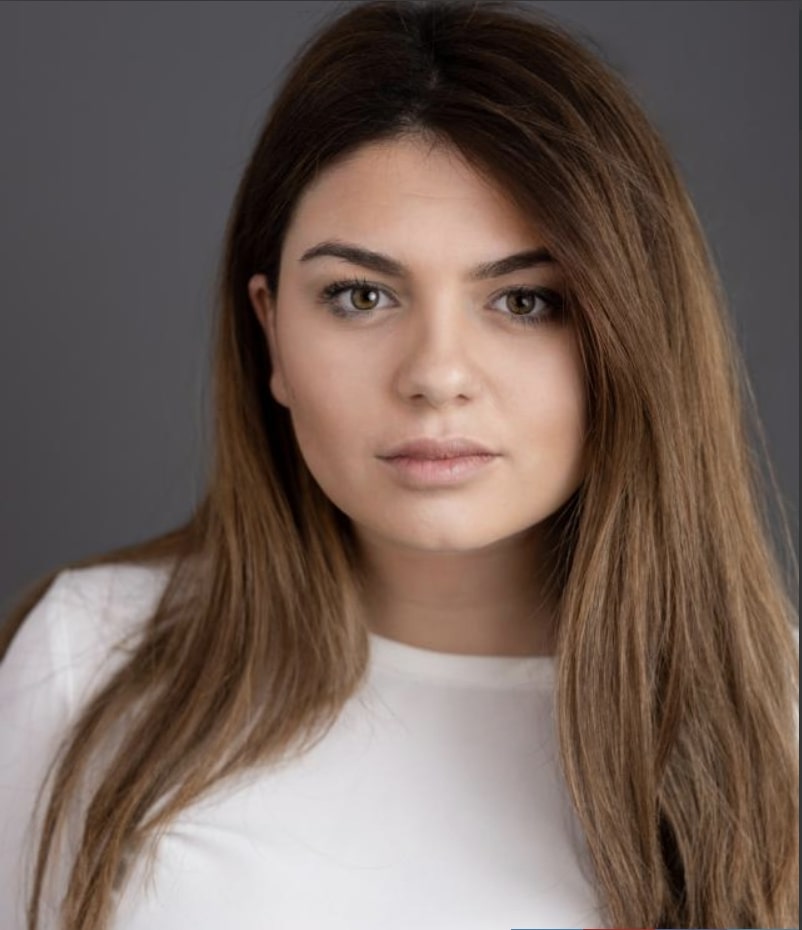 Seraphina has been working with Homes & Gardens producing articles across its website. She loves to decorate and also grow her own produce from her home in London. Her previous experience includes working at Women's Health and Fabulous Magazine's.