The dinnerware color mistake entertaining experts say we should avoid making
Your dinnerware color makes more of an impression than you may realize, and this mistake could cost you 'good hosting' points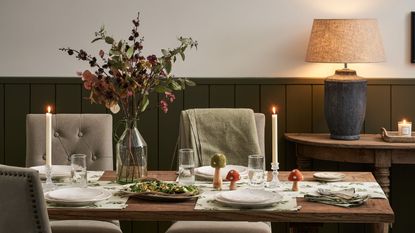 (Image credit: Sophie Allport)
Sign up to the Homes & Gardens newsletter
Decor Ideas. Project Inspiration. Expert Advice. Delivered to your inbox.
Thank you for signing up to Homes & Gardens. You will receive a verification email shortly.
There was a problem. Please refresh the page and try again.
Many of us have one or two sets of dinnerware that we bought when we moved in and have rotated them in our cabinets over time depending on whether we have guests or not.
Buying the best dinnerware and avoiding some common dinnerware-buying mistakes that can leave your table looking lackluster is all about getting the foundations right, and that means. But, there is more to good tablescaping than your dining table decor.
To avoid losing some good hosting points, entertaining experts have shared their must-dos – and must nots – for buying dinnerware.
Dinnerware color mistakes
By far the biggest dinnerware-buying mistake is sticking to an all-white uniform set for both everyday use and hosting friends and family, designers say.
'Many gravitate towards all-white dinnerware under the pretense of versatility and timelessness, with the idea that they are useful to set a table for any occasion. While there's nothing fundamentally wrong with this choice, it can sometimes create a monotonous table setting,' says Artem Kropovinsky, interior designer and founder of Arsight. 'All-white settings can rob your dinner table of warmth and individuality. Each meal becomes just another meal, rather than an experience.'
Artem Kropovinsky, an interior design expert with a decade of experience, is the founder of Arsight, a New York City-based design firm specializing in residential and commercial interior design. Known for his award-winning work, Artem's projects range from new construction and extensive residential renovations to restaurants and retail stores. His design philosophy revolves around the celebration of authenticity and originality, skillfully incorporating natural materials and handcrafted elements to create a distinctive and harmonious aesthetic.
That is not to say that neutral tableware is negative on the whole, however, continues Will Hunt Lewis, home furnishing and antique expert and owner of Hunt & Bloom.
'My suggestion (to avoid this mistake) is to purchase one set of dinner plates, preferably in a neutral color with a fun element like a colored trim or minimalist pattern, then branch out to more unique and daring designs through your salad plates and glassware,' he says.
'Don't be scared to spend a bit of time sourcing these items, either,' Will encourages. 'Vintage shops often carry antiquated treasures that are easy to pair with a neutral base. Add color through assorted dining table decor, glassware, napkins, and tablecloths.'
That being said, there is more than just your dinnerware color that leaves something to be desired when it comes to dining table styling. The shape and style of your dinnerware can make a big difference to your hosting experience too, adds Willow Wright, antique shop proprietor and home furnishing expert, founder of Urban Redeux.
'The influence of social media has expanded our creativity when it comes to setting tables. Mixing and matching patterns and colors can create an equally formal ambiance as a table adorned entirely with matching pieces,' she explains. 'While I wouldn't go so far as to label it a mistake, committing to acquiring full sets of matching china can impose limitations and occupy substantial space.'
Willow agrees with Will Hunt Lewis in saying that is more beneficial to forgo the matching sets and instead 'invest in a set of beautiful, neutral plates and then gradually incorporate smaller sets of dessert/bread plates and chargers to adapt to changing tastes and seasons, allowing you to perfect both your fall tablescaping and summer table decor.'
Winchester ceramic dinner and dessert plates
Maison Margaux's 'Winchester' set has been handmade and painted in Spain. It contains four ceramic dinner plates alongside four smaller plates sized for starters or desserts.
Gold-plated porcelain dessert plates
La DoubleJ's six dessert plates are illustrated with hand-painted florals, geometric shapes and an abstract design. Made from fine porcelain, they have beautiful gold-plated trims.
FAQs
How many sets of dinnerware should I have?
It is a good rule of thumb for a household to have two sets of dinnerware – one for everyday use and one set for hosting. Any more than this is likely to take up important space in your kitchen cabinets.
When should I replace my dinnerware?
It is a good idea to replace your dinnerware either when your current set is badly scratched, missing pieces, or chipped, or they no longer suit your style. Any sets that are still in good condition should be donated where possible to help avoid unnecessary waste, while broken sets should be taken to your local recycling plant.
---
Although your plates may not be as essential as the food you put on them when hosting a dinner party, they certainly go a long way to set the mood. When picking up new dinnerware for hosting, consider opting for materials such as stoneware, or porcelain to really add a touch of luxury to your table without the easy chance of them breaking.
Sign up to the Homes & Gardens newsletter
Decor Ideas. Project Inspiration. Expert Advice. Delivered to your inbox.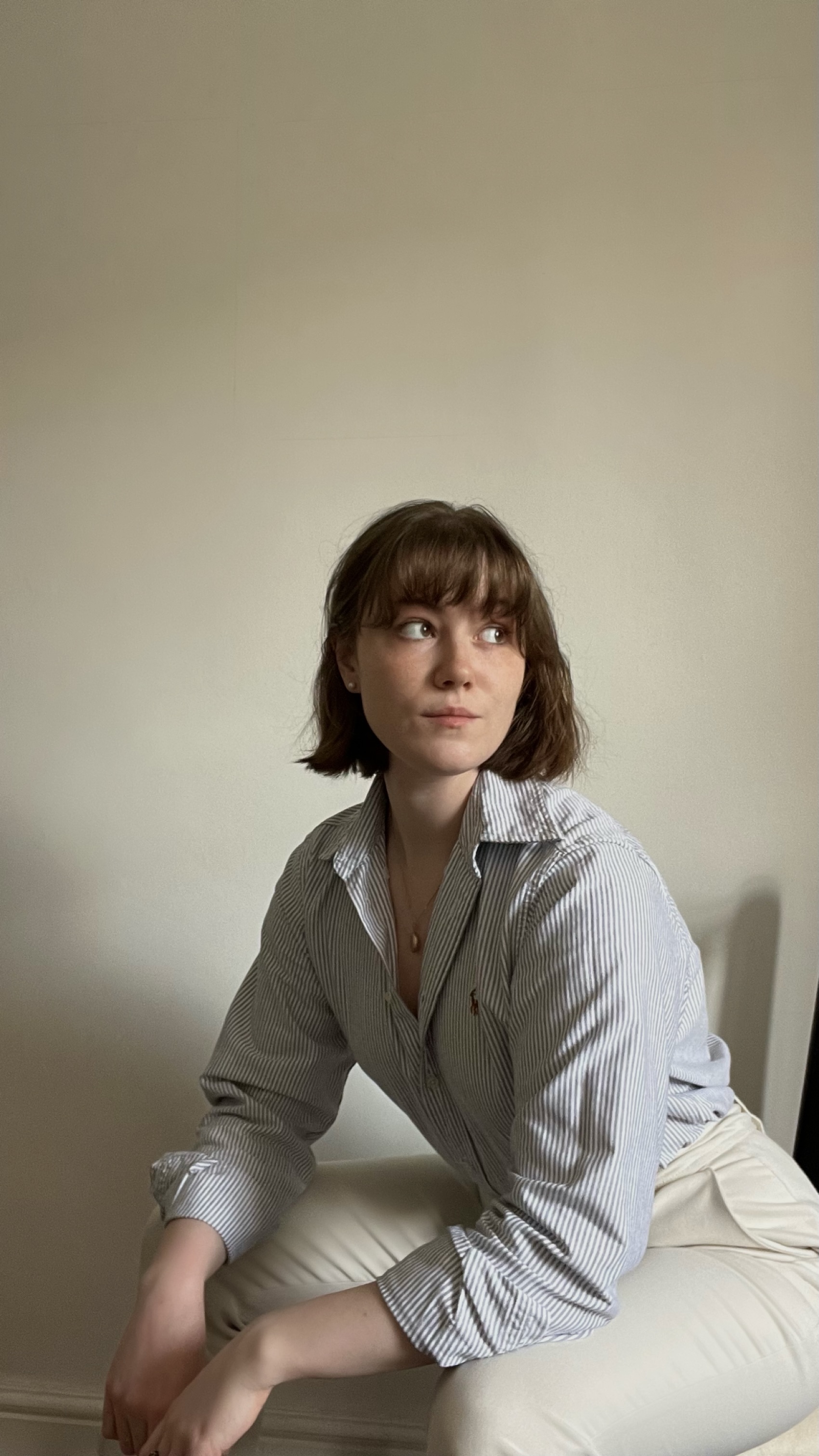 Chiana has been at Homes & Gardens for a year, having started her journey in interior journalism as part of the graduate program. She spends most of her time producing content for the Solved section of the website, helping readers get the most out of their homes through clever decluttering, cleaning, and tidying tips – many of which she tests and reviews herself in her home in Lancaster to ensure they will consistently deliver for her readers and dabbles in the latest design trends. She also has a first-class degree in Literature from Lancaster University.