7 home organizing mistakes I've made so you don't have to – as an interiors editor
From purchasing poor-quality products to trying to do it alone, these are some things to avoid when getting your home organized, from an interiors editor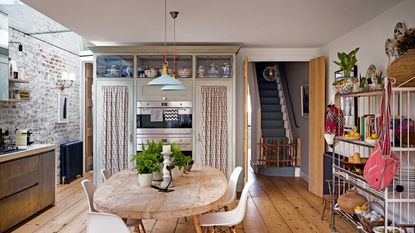 (Image credit: Future PLC)
Organizing our homes should be simple, but it's easy to overcomplicate things when we look at Pinterest and TikTok and forget to address the everyday frustrations, from entryway clutter to an overflowing pantry.
We often don't realize what would make life run more smoothly until we have given a new technique or storage solution a try.
As someone who has experimented with all kinds of home organizing ideas, some much more successful than others, I'm sharing the mistakes to avoid.
Home organizing mistakes I've made so you don't have to
From living room organization mistakes that make a space less functional to small living room organizing errors that leave things feeling even more cramped, here's what not to do.
1. Buying containers at random
We've all made this mistake, and we'll all make it again, such is the allure of the wicker basket aisle. I feel like the fun police here, but purchasing baskets, bins, and containers without knowing exactly what you're going to use them for – or if they'll even fit your space – isn't going to help you get organized.
Go home, measure your shelves, measure your kitchen drawers, measure your entryway, decide what the container is going to store, and whether it's necessary.
Rather than heading to the store without a plan, consider the problem areas in your home. More often than not, we need better shoe storage solutions, and more ways to categorize and contain our wardrobes. Organizing toys is another big one for anyone with kids, as well as mudrooms and entryways in general. Identify what you need, measure, measure, and measure again, research organizing products, and then purchase.
2. Not making enough time to get organized
I recently moved into a new apartment, and there is still so much to do in terms of nailing my entryway storage, optimizing my closet space, and sorting out my bathroom vanity. It's all a bit of a mess.
I've found that unless I'm more intentional about it, it's hard to get anything done. Sometimes it's not actually time that we lack, but energy. It's easy to start beating yourself up about not making enough progress. Just like you might do with exercise or meeting up with friends, try scheduling a 30-minute organizing session into your calendar or do the 5-minute cleaning challenge to carve out time for decluttering.
3. Not decluttering first
The biggest obstacle to creating a more organized home? Holding onto unused items. It's impossible to create an organized garage, closet, or kitchen drawer if it contains items that aren't earning their place.
Even if it's neatly organized, it's just organized clutter. I tried the 30-day minimalism game a couple of years ago, getting rid of hundreds of items. I lived on a street near a busy train station in London and regularly put items on what became known in my household as the 'magic wall' outside, which made getting rid of things incredibly easy.
At the time, it felt like a drastic purge of items (and I slightly regret giving away some of my books, but then again, I doubt I'd have the space for them all). But this mammoth decluttering session, which went on for weeks, made me feel like I'd done all the decluttering to last me a lifetime.
But we are constantly accumulating things. In the time that has passed since, gifts, work equipment, seasonal clothing, and cleaning products have all piled up.
Last week, I got rid of a load of clutter under the kitchen sink and now it's limited to laundry items contained within baskets – detergent, fabric freshener spray, concentrated cleaner if I'm cleaning the bath mat and cleaning cloths and want to give the wash load a boost and a bottle of Ecover hand washing detergent. All of which is located so they're right by the washing machine.
I'm still guilty of holding onto 'just-in-case' items, like baking equipment when I very rarely do any baking.
4. Trying to do it alone
Don't go it alone, call a friend while you do some organizing, invite a friend over to help you, and have a plan for afterward. Tidying other people's homes is always far easier. Having an accountability partner is great whether it's working on your business plan, working out, or getting your home organized.
5. Not prioritizing visibility
My three organizing golden rules are accessibility, visibility and simplicity. When organizing my kitchen, I tried to make the layout logical but found that I totally forgot about the contents of some of the cabinets. Obviously, you need closed storage in the kitchen, but for me personally, I need to be able to see what I have day to day or I just won't use it.
Keen to make my new house feel more homey, I created a cute corner with my favorite olive oil straight from my friend's dad's allotment in Puglia, Italy, a little salt cellar, and garlic all arranged on a wooden stand. Then I put a Lazy Susan turntable (available at Amazon) of spices in the cabinet closest to the stove.
In the same cabinet are all my types of pasta, risotto rice, couscous etc. The next cabinet contains plates and bowls for speedy serving up of dinner, and then the next cabinet contains cans of food. I found that because I wasn't opening the cabinet of canned food for something else, I totally forgot that I'd even bought them.
6. Not re-organizing
After a few months in my new apartment, I'm more settled in and am starting to see that certain areas aren't really working. We tend to do a big, therapeutic clear-out when we move house or just when the feeling of disorder boils over – and then we think we'll never have to do it again.
Perhaps a seasonal approach will help you to keep on top of things, organizing an area of your home before fall and then again in spring, especially if you enjoy some spring cleaning anyway, you can combine the two together.
7. Purchasing poor-quality products
When you're trying to find solutions to organizing problems in your home, there's always an element of trial and error. For me, it was a shower caddy that simply doesn't stick to the wall no matter what I try. It can feel really wasteful to throw items like this away, but it was really poor quality and ended up taking up space unnecessarily in my bathroom vanity.
FAQs
What is the biggest home organizing mistake people make?
One common mistake we can often fall into is trying to do too much at once, instead of making it a habit to find homes for our belongings and encourage everyone to put things back where they belong. Organizing our homes can make them feel much calmer, but it's important not to be overly ambitious, but to chip away little and often, depending on how much clutter and mess you are dealing with.
---
Organizational helpers can conjure up space from nowhere in drawers and cabinets, so measure up well and consider if any of our best kitchen organizers could make a bit difference to your space, bringing style and order.
Sign up to the Homes & Gardens newsletter
Decor Ideas. Project Inspiration. Expert Advice. Delivered to your inbox.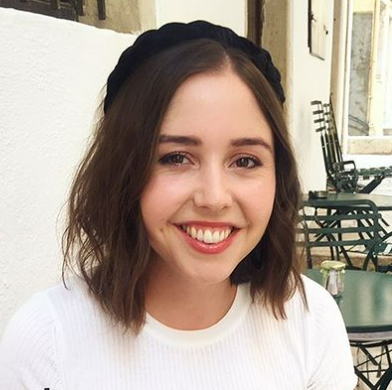 Millie Hurst is the Solved Section Editor at Homes & Gardens. She has six years of experience in digital journalism, having previously worked as Senior SEO Editor at News UK in London and New York. She then gained experience writing for women's magazines before joining Future PLC in January 2021. Millie has written for an array of homes brands including Livingetc and Real Homes and was formerly Senior Content Editor at Ideal Home before taking on the position of Section Editor with Homes & Gardens. She has written and edited countless features on home organization, decluttering and interior design and always hopes to inspire readers with new ways to enjoy their homes. She lives in Sheffield, South Yorkshire and loves to weave nature-inspired decor and nods to time spent in Italy into her own home.