6 things that made my new rented apartment feel more homey
Easy ways to make it feel more like home, despite the moving boxes piled up in the hall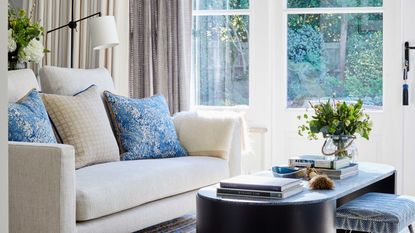 (Image credit: Future PLC)
Sign up to the Homes & Gardens newsletter
Decor Ideas. Project Inspiration. Expert Advice. Delivered to your inbox.
Thank you for signing up to Homes & Gardens. You will receive a verification email shortly.
There was a problem. Please refresh the page and try again.
The first night in a new place always goes by in a blur – then, a few months later, carrying groceries in from the store, your not-so-new apartment starts to feel like home. While nothing can beat the simple passing of time when it comes to making a house feel cozy, lived-in, and welcoming, there are definitely some quick fixes that make a new house feel like a home sweet home.
But don't just take my word for it – Jenna and Mariana, pro designers from Interior Fox, say that it's the small things that bring us the most immense comfort in an unfamiliar location: 'Gettings some fresh potted plants is something that adds life and relaxation to a new home,' they comment.
'Indoor plants can always be moved around later but in the beginning, when you're just setting up your new home we love introducing fresh greenery. Also, investing in a nice wine decanter and some quality wine glasses makes such a difference when you're cracking open your first bottle of wine in a new place.'
5 things that made my new apartment feel more homey
We all have different things that we associate with home, from people and pets to a fully stocked refrigerator, but here are the things I would recommend.
1. Cleaning everything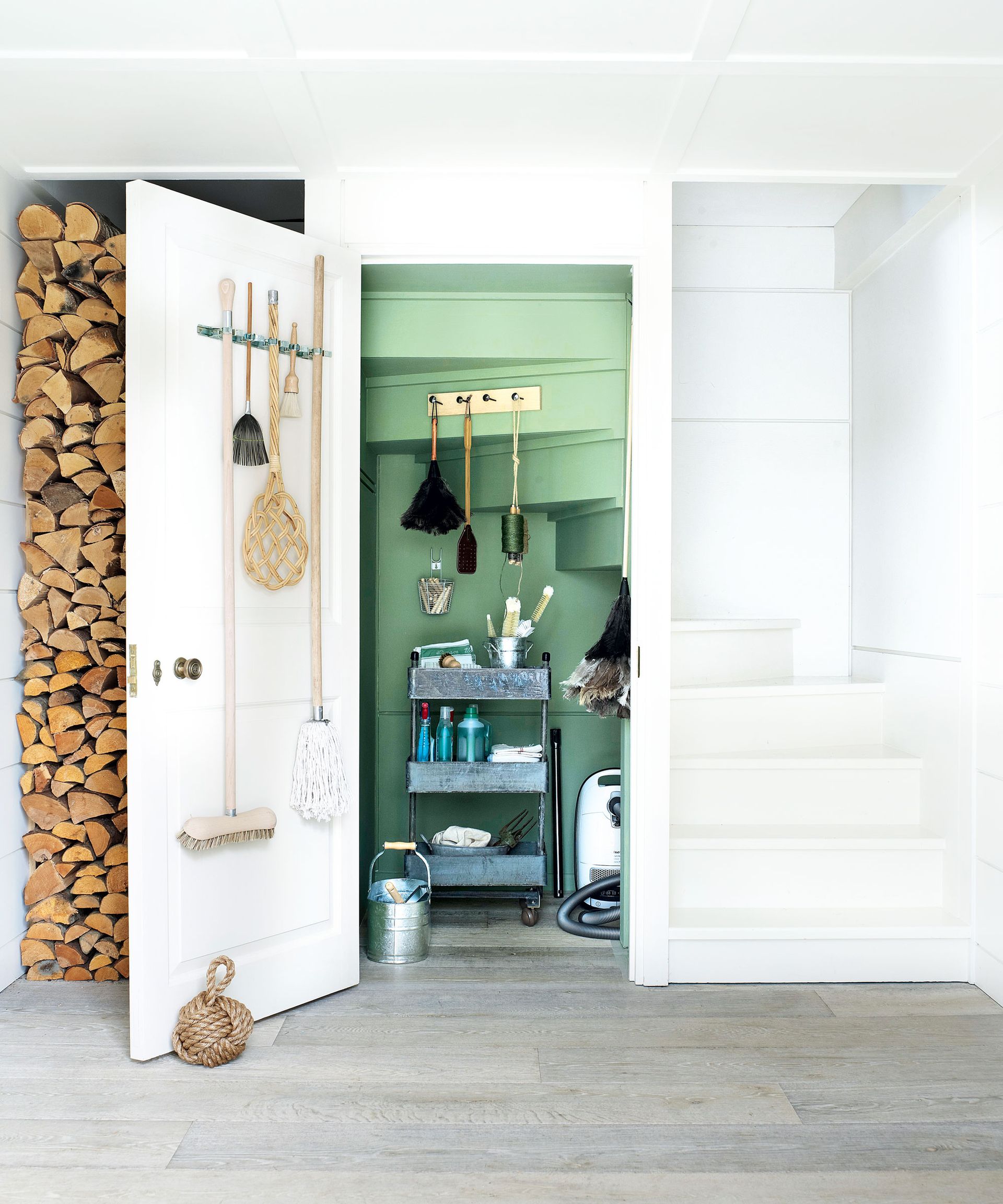 Even when the previous tenants have left the place in good condition, wiping down kitchen and bathroom surfaces, removing dust on shelves and baseboards, and vacuuming thoroughly all make it feel more like a fresh slate. I had lots of help from family, and we cleaned the kitchen from top to bottom, mainly just cleaning with vinegar and surface cleaner to leave things feeling fresh.
Before organizing my closet, I cleaned out the inside of the drawers with a microfiber cloth and vacuum cleaner (I really recommend the Miele Classic C1 vacuum cleaner, at Amazon for something powerful but affordable). With everything clean, I organized my sock drawer with some drawer dividers, at Ikea. Leaving coffee grounds out in plastic containers has also helped to absorb lingering odors.
2. Banishing blank walls
I have only been in the apartment for a couple of weeks, but as soon as the IKEA Billy bookcases were up in the living room, it instantly felt more like home. The piles of flattened moving boxes in the entryway and general disorder elsewhere didn't matter so much with the creased spines of French literature and Marian Keyes beach reads on display.
It also meant I could display family photos, 'happy new home' cards from friends and family, vases and other decor accessories that have followed me on multiple house moves. The shelves brought color, pattern, texture, and character to the living room, as well as making it feel more like my own.
I recently wrote about how when it comes to what to pack first when moving, 'all ornaments' is a good place to begin, and doing this meant all my decor pieces were together in a few boxes, so it was easy to unpack and add some more homey touches, from candles to my personalized magazine 'front cover' leaving gift from my first graduate job in journalism.
Hanging artwork and mirrors on empty walls will also help to inject some of your own personality into the space, and using existing pieces from your old house start to make things feel more cozy.
3. Inviting friends and family over
Whether it be a housewarming party or a cup of tea with a friend, inviting people into your new space makes a huge difference. 'Having friends over for a meal, movie night, or game night can instantly make the new house or apartment feel like home,' agrees renovating expert Mark Buskuhl from Ninebird Properties in Dallas, Texas. 'Plus, it's a great way to create new memories in the space and get used to entertaining guests in this environment.'
4. Fresh flowers and candles
When making a house look cozy, you can't go wrong with some fresh flowers and foliage in your favorite vase and a flickering candle.
'Candles are a must when trying to make a new home feel more homey,' says Chiana Dickson, Homes & Gardens' junior writer. 'When I first moved in, my new house smelt musty after being shut up unoccupied for months, so a good scented candle (I love any DW Home scented candle, such as the Snickerdoodle candle, available at Walmart) helped create a signature scent in my space that made it feel more lived in from the get-go. Also, who doesn't love the cozy, comforting glow of a natural flame?'
Chiana has been at Homes & Gardens for around a year, having started her journey in interior journalism as part of the graduate program. She spends most of her time producing content for the Solved section of the website, helping readers get the most out of their homes through clever decluttering, cleaning, and tidying tips – many of which she tests and reviews herself in her home in Lancaster to ensure they will consistently deliver for her readers.
5. Stocking up on food
When I finally got around to doing a large food delivery order, I realized that a well-stocked refrigerator is fundamental to the feeling of being 'home.' It creates some of that relief and familiarity of going back to your parents for the holidays and opening a fridge full of food and means that even if my week has been busy and I've not got to the store, I can find something to eat for dinner.
6. Making the bedroom more luxurious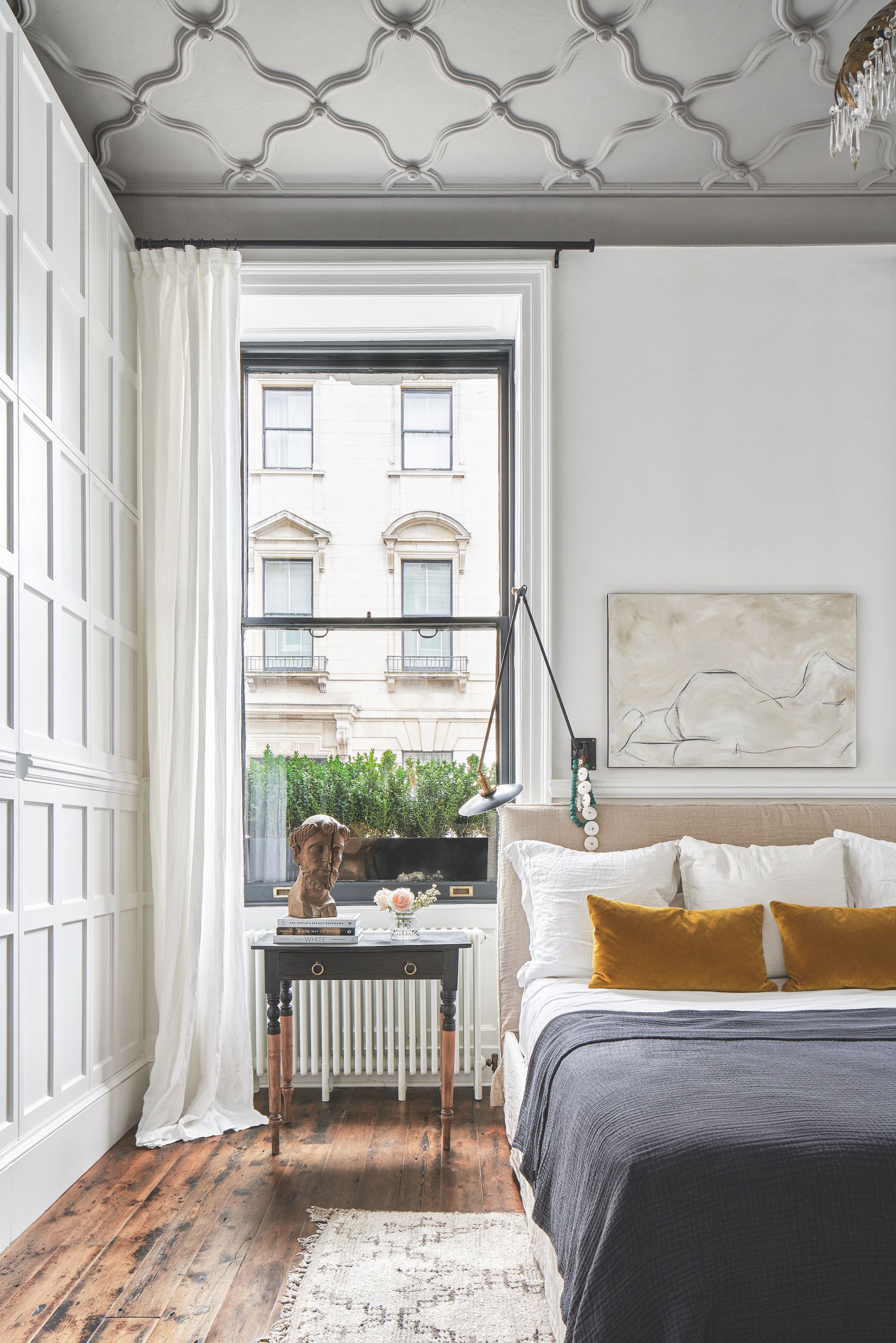 After the upheaval of a house move, we all need be able to create some space to relax, even if it's just one room. I neglected the bedroom for ages, focusing on getting my home workspace sorted and organizing the kitchen cabinets to make cooking as straightforward as possible. So much so that I would never go in the bedroom apart from bedtime. Investing in some of the best bed sheets, some huge throw pillows, changing the curtains, and styling a bedside table has made it feel far more homey.
FAQs
What key elements make a home cozy?
Renovating expert Mark Buskuhl says there are five key elements that will make your house feel cozy:
Natural elements
Adding natural elements, such as plants or flowers, can help bring life into your home and create a cozy atmosphere. Plants can add freshness and color, while also helping to purify the air.
Cozy textiles
Textiles such as rugs, pillows, throws, and curtains can all help make a house look and feel more inviting. Look for fabrics with soft textures that will make the space more comfortable and warm.
Aromas
Aromatherapy can also be used to make a home feel cozier. Consider lighting scented candles with calming aromas, or even using essential oils on your diffuser to fill the room with a pleasant scent. This can help create a relaxing atmosphere in any living space.
Personalization
Making a space your own is also key to making it feel cozy and inviting. Adding personal touches such as family photos, artwork, or other decor items that reflect your style can help make the house feel more like home.
Natural light
Natural light can bring life to a living space and create a cozy atmosphere. If possible, make use of natural lighting and open the windows during the day to let in as much light as you can. This will bring in an airy feeling and brighten up the room.
---
As much as our homes should be a place of refuge, they are also somewhere to gather with other people, so speaking to the neighbors and organizing a casual dinner party once you are settled can help you finally get the feeling that you're home.
Sign up to the Homes & Gardens newsletter
Decor Ideas. Project Inspiration. Expert Advice. Delivered to your inbox.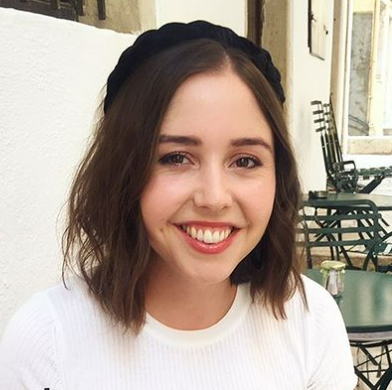 Millie Hurst is the Solved Section Editor at Homes & Gardens. She has six years of experience in digital journalism, having previously worked as Senior SEO Editor at News UK in London and New York. She then gained experience writing for women's magazines before joining Future PLC in January 2021. Millie has written for an array of homes brands including Livingetc and Real Homes and was formerly Senior Content Editor at Ideal Home before taking on the position of Section Editor with Homes & Gardens. She has written and edited countless features on home organization, decluttering and interior design and always hopes to inspire readers with new ways to enjoy their homes. She lives in Sheffield, South Yorkshire and loves to weave nature-inspired decor and nods to time spent in Italy into her own home.