How to conquer the dreaded junk drawer – 4 steps from experts organizers
Junk drawers are a great clutter catch-all, so long as you keep it under control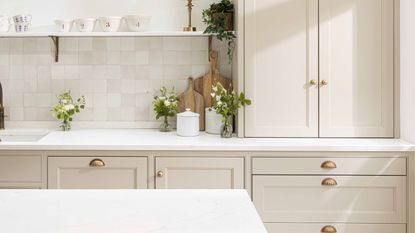 (Image credit: Armac Martin)
Despite its name, the household 'junk drawer' is an essential catch-all for all those items we would otherwise struggle to categorize.
That being said, there are a few things that need decluttering to prevent it from becoming full of actual junk – think old take-out menus and dead batteries.
We spoke to professional cleaners and home organizers to learn how to conquer the dreaded junk drawer, from what to keep and toss, and how to organize it efficiently.
How to conquer the dreaded junk drawer
When we spend so much time organizing drawers around the rest of our home, why does a junk drawer happen? Lina DaSilva, professional cleaner and founder of Toronto Shine Cleaning, explains that these hotspots of clutter are usually caused by our desire to keep things 'just in case':
'They grow as we add bits and bobs we believe might be essential someday,' she says. 'It's a mix of procrastination and a dash of sentimentality – a peculiar yet universal human trait.'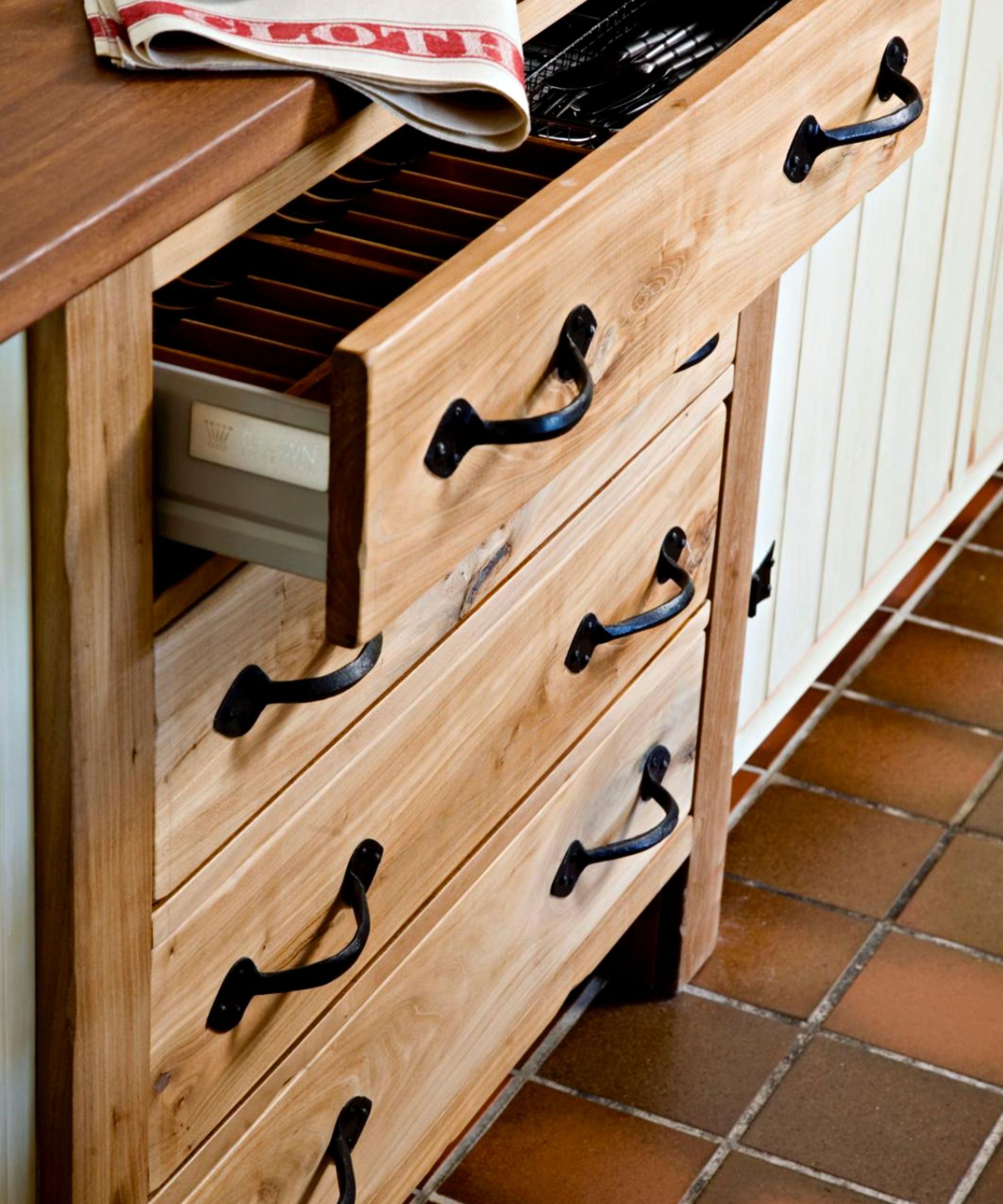 1. Only keep practical essentials
Junk drawers should never hold any actual junk, begins Kimberly Corey, professional organizer and founder of Finely Sorted Organizing. Instead, it should contain all the practical home items you'll regret throwing away but struggle to store anywhere else. These are typically hand tools, instruction manuals, cords, batteries, and so on, Kimberly explains.
'Every household is different and has different needs. That said, after working for years decluttering junk drawers I have found it's always good to have essential stationary, such as scissors, tape, a stapler, pens, and a glue stick. You might also want to keep chargers, batteries, tape measures, rubber bands, lighters, matches, and any tiny item used in the space that does not live with other kinds of larger categories on shelves or in cabinets.'
Starting in 2000, Finely Sorted Organizing, LLC has been helping people declutter, downsize, rightsize, rearrange the basement, clean out a family home, with closet makeovers, garage resets, kitchen retooling, office optimizations, mudroom triages, file cabinet overhauls help to ease anxiety and feelings of frozen immobility caused by lack of systemization in a world filled with curve balls
2. Set yourself a six-month rule
If you are worried about decluttering regret when emptying out your junk drawer, then the six-month decluttering rule may be for you.
The six-month rule requires that you reassess your drawer every six months, taking anything out you haven't touched since your last declutter and putting it as a candidate to throw out, explains Lina DaSilva, professional cleaner.
We advocate for the "six-month rule". It's about being realistic and acknowledging that if it hasn't been essential until now, it likely won't be in the future.'
3. Organize your drawer by category
Just as you would organize a dresser or organize kitchen drawers, the junk drawer should be sorted into clear categories to help you only keep hold of essentials and not just throw anything old trash there, Kimberly Corey, professional organizer, recommends.
'Take things out one by one, making a category with the item each time you set it down in the surrounding staging area adding to the category as the things indicate.
'After everything is taken out of the drawer look at each category one by one and edit until each category only has what you use/want, donating, trash, or recycling what you don't want there. Then look at that category again and say to yourself, Does it really get used enough to deserve a spot in my junk drawer (and not the garage for example)? You can then store everything within these designated categories, making things far easier to find when needed.'
4. Invest in well-fitting drawer organizers
When working with so many categories and mismatched items, it pays to have well-fitting drawer organizers to keep everything in check, adds Hashi Mohamed, president of Ivy Cleans.
Making sure to measure for drawer organizers and get a perfect fit will stop things from falling between dividers, or making it easy for you to shove something in the drawer that doesn't fit your assigned categories, making your clutter easier to maintain.
'Label the containers if necessary to ensure that items are easy to locate,' Hashi adds. 'This will make it much simpler to find what you need and maintain a clutter-free drawer.'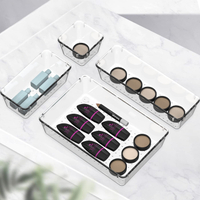 25 PCS Drawer Organizer Set Clear Plastic | $17.99, Amazon
These organizer trays fit a wide range of drawers. One set includes 25 storage bins in four different sizes so you can customize your drawer layout.
FAQs
Is it okay to have a junk drawer?
A junk drawer is a good thing to have in a home so long as you keep it organized and keep any actual junk like dead batteries, old menus, and manuals and cords for appliances you don't have any more out of them. When maintained well, these are excellent spots for items you don't know how to house anywhere else.
What should every junk drawer have?
Every junk drawer should have several household essentials such as batteries, tape, scissors, a hammer, a tape measure, and a flashlight. These are common items that every household will need eventually and are great to have to hand in the case of an emergency.
---
Although the junk drawer is not an essential place to declutter daily, it is a good idea to assess the spot regularly and stay on top of any trash that has made its way in there. While every six months is a good baseline, if you find yourself in your junk drawer regularly, every month is an aspirational goal.
Sign up to the Homes & Gardens newsletter
Decor Ideas. Project Inspiration. Expert Advice. Delivered to your inbox.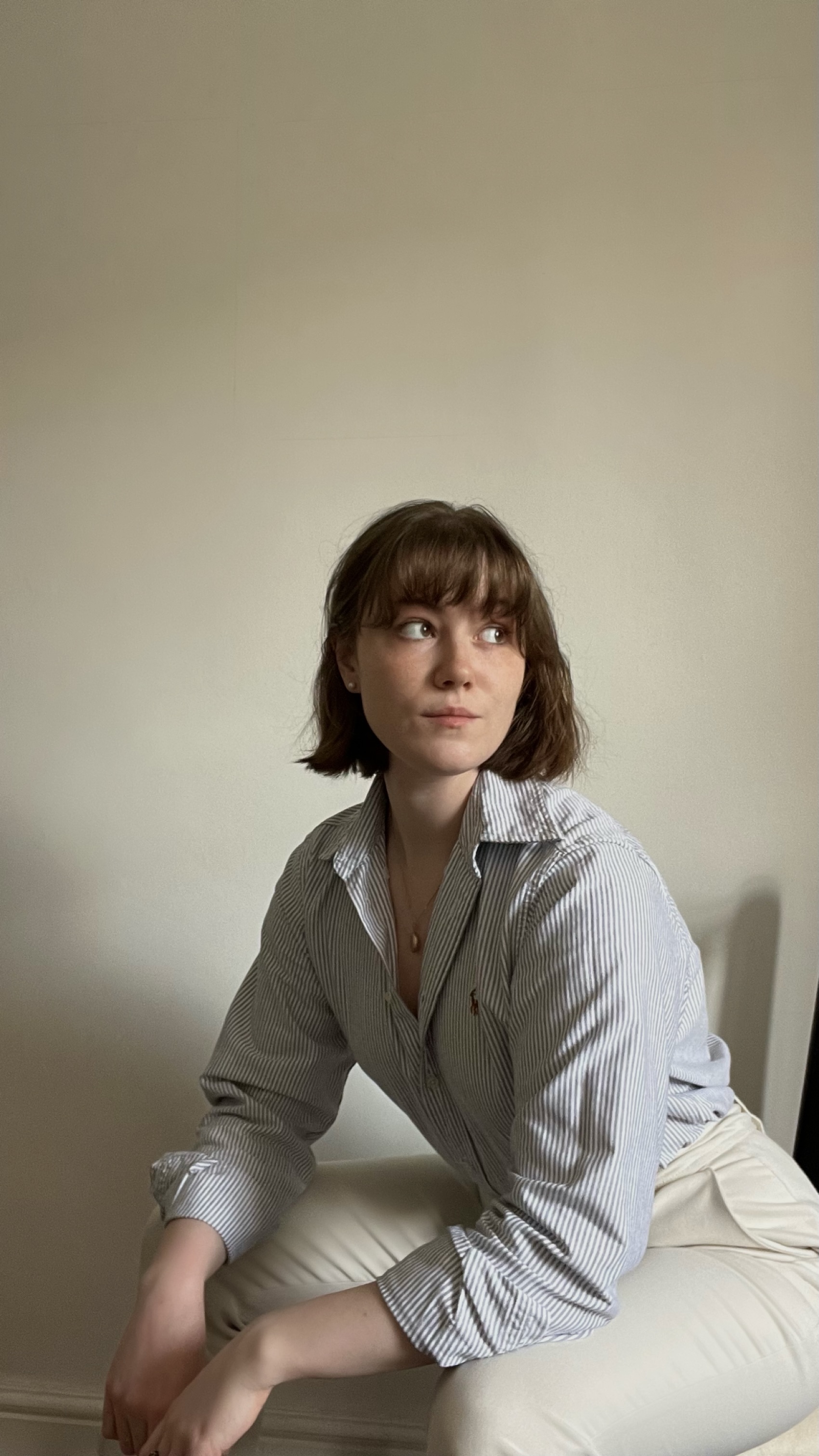 Chiana has been at Homes & Gardens for a year, having started her journey in interior journalism as part of the graduate program. She spends most of her time producing content for the Solved section of the website, helping readers get the most out of their homes through clever decluttering, cleaning, and tidying tips – many of which she tests and reviews herself in her home in Lancaster to ensure they will consistently deliver for her readers and dabbles in the latest design trends. She also has a first-class degree in Literature from Lancaster University.