5 places organizers declutter daily – and why you should too
Here's why these daily decluttering rituals are the secret to a tidy home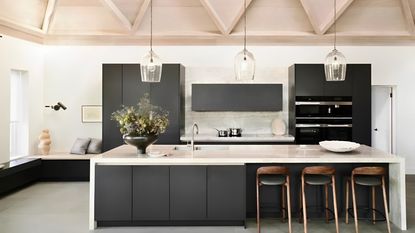 (Image credit: Jane Powell/Roundhouse)
Sign up to the Homes & Gardens newsletter
Decor Ideas. Project Inspiration. Expert Advice. Delivered to your inbox.
Thank you for signing up to Homes & Gardens. You will receive a verification email shortly.
There was a problem. Please refresh the page and try again.
Although daily decluttering may sound like a drain, there are five places professionals never go to sleep without tackling, and it all helps to achieve a more stress-free home, they claim.
Although many decluttering tips involve a little and often approach, these five places should be tackled every day if you want a home like a professional organizer – and that means building smart habits to help your new routine stick.
These are the five things you should add to your daily routine to avoid added stress, and even decluttering when overwhelmed.
Daily decluttering
Decluttering something every day is a great decluttering strategy minimalists swear by to make sure they are not causing a bigger problem for themselves down the line. With less stuff, your organizing your home is easier too!
1. Home offices or desks
Whether you have a full home office, or a simple desk in a corner of another room, decluttering your workspace at the end of the day can help to establish order in your home and prevent work from overtaking your personal life, says Kenzie Harkey, professional organizer, CEO, and founder of Simply Dare.
'Our desks are magnets for clutter, so make it a part of your end-of-day routine to declutter your desktop. Establish some good home office organization and put away any papers you're working on into a magazine file, place pens and sticky notes in your drawer or holder, organize your digital space by tackling unread emails or downloaded files, and take dishes that accumulated from the day, such as drinking glasses and coffee mugs, to the kitchen.
'Cleaning your workspace will only take a few minutes but will have a huge impact the next morning!'
After spending the last decade in the health and wellness field, Kenzie decided to start her organizing business to help people live better. She has built a team of skilled organizers in Charlotte, NC and Atlanta, GA, and specialize in working with busy families to create efficient and beautiful organizational systems that help them thrive.
2. Kitchen counters and cabinets
Organizing a kitchen can feel like an uphill battle, but decluttering a little every day can help put a stop to the constant feeling that it is always messy or unclean. There are two key areas to focus on daily in your kitchen – your counters and your cabinets.
Danielle Dorn, creative director at mDesign loves keeping her cabinets neat with fully stocked acrylic and glass containers and making sure each one is back in its place before heading to bed: 'This not only cleans up the messiness of broken boxes and mismatched sized packaging but makes it easy to find the item you are looking for which saves time!' she shares. 'When I'm quickly making dinner after work for my family, or preparing breakfast in the morning, the organized look of my cabinet adds a sense of calm to my usually busy day – it keeps me organized in other areas of my life too!' she says.
The same principle goes for decluttering kitchen counters too, continues Kenzie Harkey, professional organizer. 'No other space in the home is used as frequently as the kitchen. Make it a habit to tidy up your kitchen each evening before going to bed. Wash the dishes, wipe down countertops, and return things to their homes, such as bookbags, shoes, mail, etc.
'Starting your day in a fresh, clean kitchen ensures your mornings begin on a bright note!'
3. Bags you use daily
There is more to keeping your bags tidy than organizing purses – clearing out your most frequently used handbags, shopping bags and work bags is an every day essential if you want to make your life a little less hectic, advises Bonnie Borromeo Tomlinson, professional organizer and author of Stop Buying Bins, available at Amazon.
'I empty my handbag and reset the contents. I carry a huge tote so throughout my day it gets filled with all sorts of things. Things that don't belong get refilled and put away. I will go through my wallet, pull out receipts, straighten out my dollar bills (all in the same direction; from smallest to largest), remove the change, and refile my credit cards if they are not in my usual order – making them simple to find.
'My eyeglasses and sunglasses go back in their cases. I check my cosmetic bag for supplies (chapstick, hand sanitizer, hair elastics) that I may have used during the day. Now it's reset for tomorrow.'
It is not just your own bags that may need a little attention, but kids' rucksacks too if you have them, adds Mary Jo Contello, professional organizer and founder of Organized by MJ. 'Cleaning out kids' backpacks not only keeps them clean (you never know what they have thrown in there to fester) but helps to keep the load lighter. They should only have in their backpack what they need for school the next day. Decluttering it daily after school will help you not forget an assignment or permission slips that might get buried in the bag, or even worse, part of their lunch they didn't finish.'
Mary Jo Contello spent years in the corporate world, when downsizing and layoffs left her with a sudden need for a new direction in life. Passionate about organizing, she started Organized by MJ with the goal of cleaning and organizing people's spaces in Houston, TX and the surrounding communities. MJ is also a member of the National Association of Productivity and Organizing (NAPO).
4. Mail and packages
It can be hard to know just how to organize mail in your home, but decluttering it daily as it enters your home is a great place to start – especially if you are trying to organize a small entryway.
This is a really simple daily habit to work into your routine, says professional organizer Mary Jo Costello. Just remember that whenever you are passing through your entryway, be it to another part of your home or coming back home, pick up mail and packages and open them immediately. This way, you don't miss any important letters and you can check your online orders to make sure they are not damaged before the return window closes.
'Then all you have to do is pull out all the junk and toss it in the trash. You can have an inbox/file folder/bin where you put all the mail that needs action. Then once a week or month you sit down and tackle it. This makes tackling the mail so much easier,' she recommends.
5. Your mind
Although not strictly a part of your home, keeping your mind 'decluttered' and fresh is the best way to feel less stressed at home, says professional organizer and founder of Little Bit O' Help, Noelle Bruccoleri.
'Along with emptying out your car and purse of notes and receipts, never go to sleep without decluttering your mind! Keep a notepad on your bedside table to unload the final thoughts of the day, and make sure your phone is out of reach – someplace you can hear and see it in case of a true emergency, but far enough away that you can't reach for it out of boredom or habit.
'In the morning over coffee, piece together all your notes and place the information where it is most useful – your to-do list, grocery list, etc. This then has a knock-on effect in keeping the rest of your home organized, decluttered, and tidy, too!'
FAQs
How do you declutter every day?
When building daily decluttering into your routine, it can help to start with smaller items around your home such as your frequently used handbags, shopping bags, your car, or even just your coat pockets, and work it into your usual routine – making sure to empty them as soon as you get home, for instance. Once this positive habit has established itself, then you can start adding in larger tasks, such as always decluttering the kitchen counter before you go to bed, or clearing all the sides in your family room ready for a fresh start the next morning.
Adding in a small reward for achieving this new habit can also help to reaffirm the action in your mind too.
What is the best schedule for decluttering?
When it comes to decluttering you should be trying to do little and often as opposed to setting out one random day to get everything done. Working to a schedule and doing 15-20 minutes a day, for instance, can help you to keep a consistently tidy home without things building up and making a larger problem down the line.
---
Partaking in daily decluttering is a great way to knock a few things off of your decluttering checklist without it feeling like much of a chore. Unlike decluttering hacks such as the 30-day minimalism game, however, this approach works best when you build decluttering habits into your daily routine and keep them going. Build positive associations with the task to make sure it's a habit that sticks, rather than just an attempt.
Sign up to the Homes & Gardens newsletter
Decor Ideas. Project Inspiration. Expert Advice. Delivered to your inbox.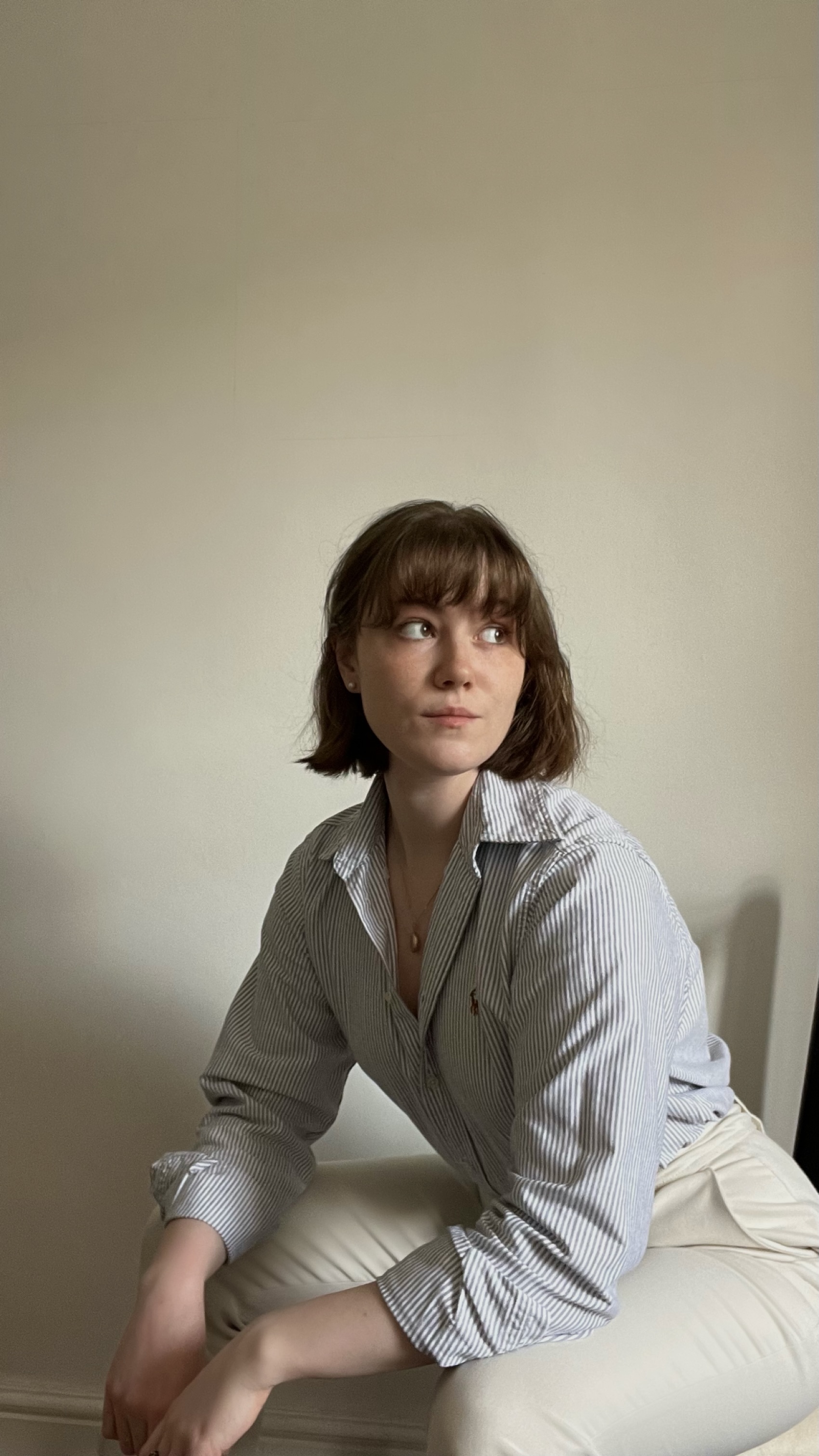 Chiana has been at Homes & Gardens for a year, having started her journey in interior journalism as part of the graduate program. She spends most of her time producing content for the Solved section of the website, helping readers get the most out of their homes through clever decluttering, cleaning, and tidying tips – many of which she tests and reviews herself in her home in Lancaster to ensure they will consistently deliver for her readers and dabbles in the latest design trends. She also has a first-class degree in Literature from Lancaster University.