10 perfect ways to store purses, according to professional organizers
Pretty purses are for more than just everyday practicality, put them on display with these perfectly practical organizing methods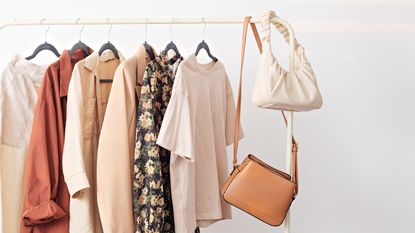 (Image credit: Getty Images)
Sign up to the Homes & Gardens newsletter
Decor Ideas. Project Inspiration. Expert Advice. Delivered to your inbox.
Thank you for signing up to Homes & Gardens. You will receive a verification email shortly.
There was a problem. Please refresh the page and try again.
A plentiful purse collection is the pride and joy of many of our closets, but trying to store all these bags in one spot can be difficult, and leaving them cramped at the back of our closet. So how can we organize our purses while keeping them the center of attention?
There are plenty of home organizing ideas to make your purse collection stand out as a focal point of your clothes collection, whether you have an expansive walk-in closet or a smaller storage solution, hundreds of purses, or the odd few special additions.
Here are 10 perfect purse-organizing tips professionals use in all their clients' homes for you to copy in your own space.
How to organize purses
There is a multitude of ways to organize your purse collection, but dividing your pieces up into organizers is one of the most efficient and safe ways of keeping your purses in top condition.
When organizing purses, it is a good idea to implement some purse organizers at the same time as decluttering your bedroom and organizing a closet, to ensure you have plenty of space for your collection.
1. Use an app to track your collection
One of the best modern home organizing ideas experts implement in clients' homes is using technology to keep a track of larger collections such as purses, especially if they are being stored in bins somewhere out of sight.
'If you have a medium to large collection of handbags of various sizes, then having an organizational system set up in your closet will help you know what you have and prevent yourself from buying duplicates going forward,' suggests Lauren Saltman professional organizer and owner of Living. Simplified. 'The simplest way to keep track is to use an app that allows you to include a photo, manufacturer, purchase price, color, size, and occasion. Beyond that, you'll need an actual storage system that allows you to see what you have,' she says.
For Professional Organizer Lauren Saltman of Living. Simplified., decluttering, and organizing is how she lives her daily life, whether she is organizing her home, a friend's office, or a client's garage, her resourceful approach yields happy clients who learn to incorporate techniques for a happier and more simplified lifestyle.
2. Display frequently used bags from hooks
If you have a bit of extra space in your closet and have a smaller purse collection, or even just a few that you want to have access to all the time, then purse hooks could be a great closet organizer to invest in, Lauren Saltman suggests.
'A final option to consider is an individual purse hook that hangs from the bar in your closet like these hooks from The Container Store,' Lauren recommends. 'This is a great option for a favorite bag that you use frequently.'
3. Protect purses in dust covers to keep them pristine
Dust bags, such as these from The Container Store can be wonderful purse organizers if you have expensive pieces in your collection that you use for special occasions, or want to protect from dust, accidental damage, and sun bleaching.
'For those who rotate bags frequently, dust bags are optional, but for longer-term storage and exceptionally high-end bags, I recommend stuffing them to keep their shape and storing them in a dust bag,' says Caroline Roberts, professional organizer and founder of The Simplified Island.
You may also want to use dust bags like these to organize shoes, especially statement pieces that are too large or awkwardly sized to fit in a traditional shoe garage.
Caroline works with moms to help them organize and declutter their homes to help improve the stressors of everyday family life.
4. Store smaller bags in a hanging wallet organizer
'If you have a smaller closet and have limited space, consider using a pocket purse organizer that can be hung from a rod in your closet,' continues Lauren Saltman of Living. Simplified. 'Hangers, at The Container Store, will help you to keep the purses off of the floor, it is visually appealing, you can easily see what you have and the organizer will help to keep them dust-free.'
5. Consider an over-door organizer for small spaces
Over-the-door organizers are one of the best space-saving options for small space storage on the market, and with many of them offering full customization, they are perfect for storing a purse collection that has a variety of shaped and sized options.
Consider a door organizer with baskets like this one from The Container Store to stand your purses up, or add hooks to hang smaller lightweight purses in groups.
6. Create a space to empty your purse nearby
There is more to organizing purses than simply setting up a spot to display them. If you have a lot of purses that you regularly switch between, then it is also a good idea to set up a spot nearby such as a vanity organizer, to collect anything you want to move between them, such as wallets, chapstick, or sunglasses, says Lauren Saltman of Living. Simplified.
'If you change your purse on a daily basis, be sure to dedicate a small space on a shelf or countertop where you can empty your purse out at the end of each day and refill it in the morning when you've chosen the appropriate accessory for your outfit.'
7. Store purses easily on a shelf with an acrylic divider
'For clutches and small purses, using an acrylic organizer such as this Container Store option on a shelf in your closet will allow you to easily corral your bags,' explains Lauren Saltman. 'If you have more than what fits in one, just add a second one side-by-side. Grouping the purses by color will help you to quickly find what you are looking for.'
What's more, organizers like these can be used to help store a range of closet accessories, be it folded jumpers and sweaters, or turn it on its side to help separate folded trousers and leggings.
8. Keep purses in perfect shape with a purse pillow
'For large purses, I recommend stuffing them with acid-free paper or customized purse pillows, like these from The Container Store,' Lauren Saltman, professional organizer, recommends. 'This will help prevent unnecessary creasing due to long-term storage. If your closet has the space, displaying your stuffed purses on an upper shelf can be a very pleasant way to decorate your closet when the bags are not in use too.'
9. Simplify storage with bins in small spaces
If you need to stack your purses, then investing in shelf organizers such as storage bins can help to categorize your purses by shape, size, color, or occasion, while also making them easy to access.
'I prefer to store purses flat on a shelf instead of hanging them. The Container Store and mDesign both have fabulous dividers for smaller purses. For the larger bags, I like to group them using a bin (linen, acrylic, or lined woven),' says Caroline Roberts, professional organizer and founder of The Simplified Island. 'I generally sort the bags by color or use, but it depends on the general aesthetics of the bags and closet. I'm working on a closet right now with lots of designer purses. We are grouping them by color in these bins by The Container Store and storing them in cubbies. It's turning into a gorgeous display.'
If you are trying to save space, however, opt for a closed bin option to stack and save space. If you have closed, opaque bins, consider using a label maker to mark which purses are in the container or use a digital app, to make finding the perfect purse each morning simpler.
10. Display your purses on levels with a cube storage display
One of the best parts about a purse is how pretty they look even when not in use. While we often like to hide our closet contents away to prevent visual clutter, you may want to keep your purses in pride of place. Using a cube divider like this from The Container Store can help to add height to your purses and display them in levels for visual interest.
FAQs
How do you organize expensive purses?
If you don't want to expose your expensive purses to any sunlight or dust, consider a purse protector bag or box to help contain the bag and keep it in a controlled condition. If you are not worried about sun bleaching and want to keep your collection on display, a transparent box, such as a shoe storage garage, can help to keep your purse visible while protecting it from dust, grime, and accidental damage.
How do I declutter my purse collection?
To declutter a purse collection, gather all of your bags in one place before working through them in order of how often you use them. The purses that you reach for all of the time, and can be used with multiple outfits, should be kept in your collection. Bags that you don't use as often should be donated unless they are for special occasions or are sentimental to you. If you have the space, purses such as these can make good centerpieces for a purse display.
You may also want to consider getting rid of any bags that are similar colors, opting to keep the purse that you prefer the overall style of or is in better condition.
Sign up to the Homes & Gardens newsletter
Decor Ideas. Project Inspiration. Expert Advice. Delivered to your inbox.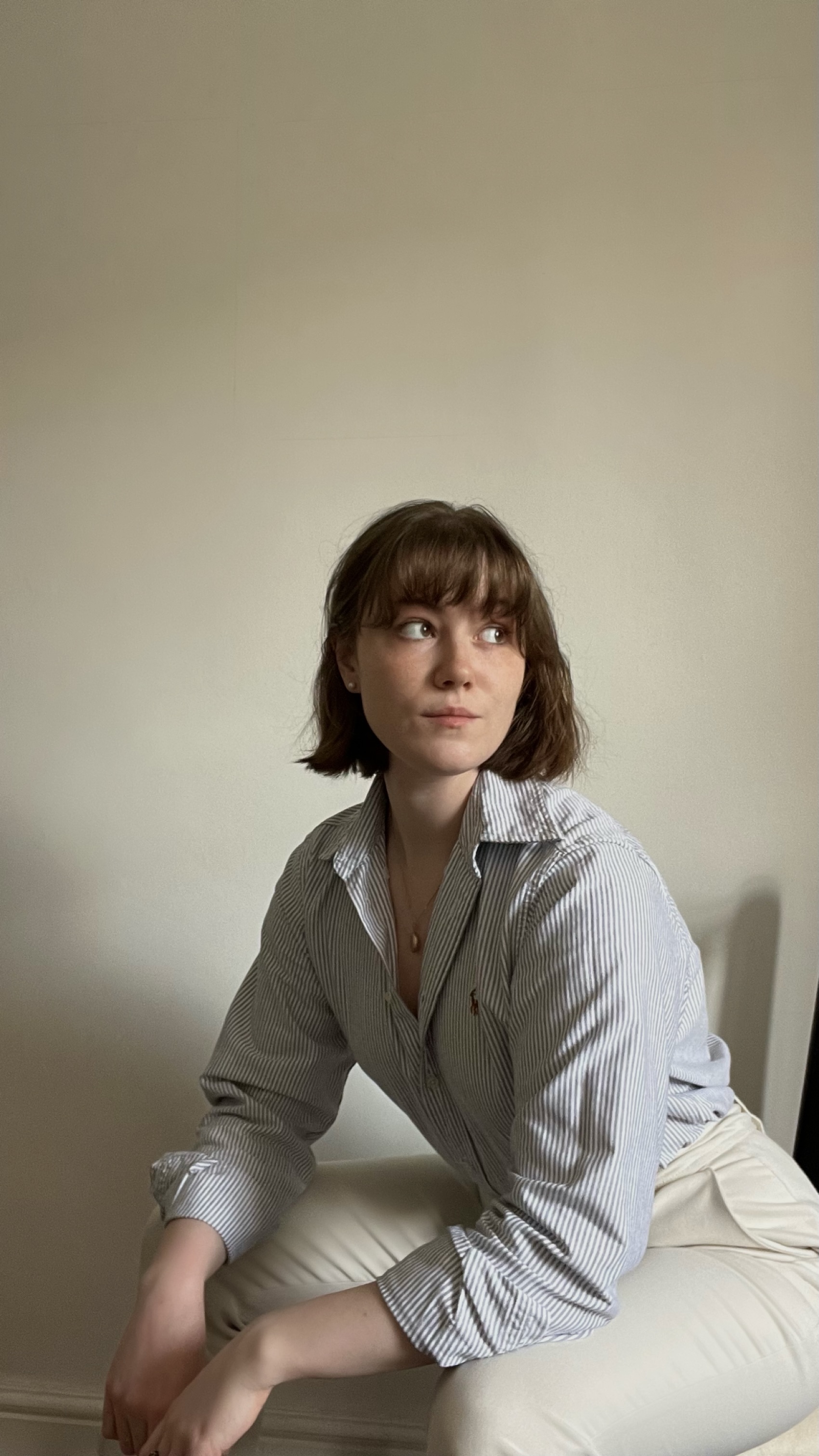 Chiana has been at Homes & Gardens for a year, having started her journey in interior journalism as part of the graduate program. She spends most of her time producing content for the Solved section of the website, helping readers get the most out of their homes through clever decluttering, cleaning, and tidying tips – many of which she tests and reviews herself in her home in Lancaster to ensure they will consistently deliver for her readers and dabbles in the latest design trends. She also has a first-class degree in Literature from Lancaster University.