How to declutter for good Feng Shui – the 6 tips Feng Shui consultants always consider
Feng Shui is not just about what you put into your home, but what you get rid of too, experts warn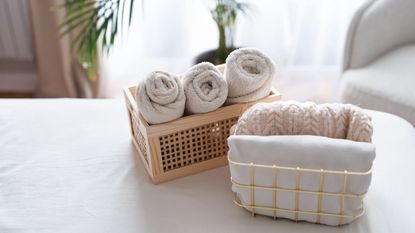 (Image credit: Getty Images)
Sign up to the Homes & Gardens newsletter
Decor Ideas. Project Inspiration. Expert Advice. Delivered to your inbox.
Thank you for signing up to Homes & Gardens. You will receive a verification email shortly.
There was a problem. Please refresh the page and try again.
When it comes to Feng Shui, we can all get a little too wrapped up in what we should be adding to our homes to improve our homes Chi, resulting in a build-up of clutter – a primary source of negative energy.
But how do you declutter for Feng Shui? Consultants have suggested that to create good Feng Shui in your home you need to declutter both the obvious items like the unluckiest items to have in your home for Feng Shui as well as focus on your home storage if you want a chance at good energy flows throughout your home.
This is what the experts recommend if you want to declutter for positive energy.
How to declutter for good Feng Shui
Although decluttering itself is not strictly 'Feng Shui', it is a vital process that can help you to achieve your Feng Shui goals, and is just as important as establishing good feng shui furniture placement, says Jacky Chou, designer and Feng Shui expert at Archute, and founder of Laurel & Wolf.
'Decluttering is super important in Feng Shui because it helps create a positive and balanced energy flow in your home. When we have too much stuff lying around, it can create a sense of chaos and block the good vibes from flowing freely. By clearing out the clutter, we make space for fresh, uplifting energy to come in, bringing harmony and good fortune.'
Here is where to start when decluttering specifically with Feng Shui in mind:
Jacky Chou is the principal and director at Laurel & Wolf online interior design agency. Jacky is also the principal and director at Archute, an editorial magazine about architecture, homes and gardens. They have been referenced by The New York Times, Bustle, House & Home, Bloomberg, and Angi.
1. Start with your entryway to allow positive energy in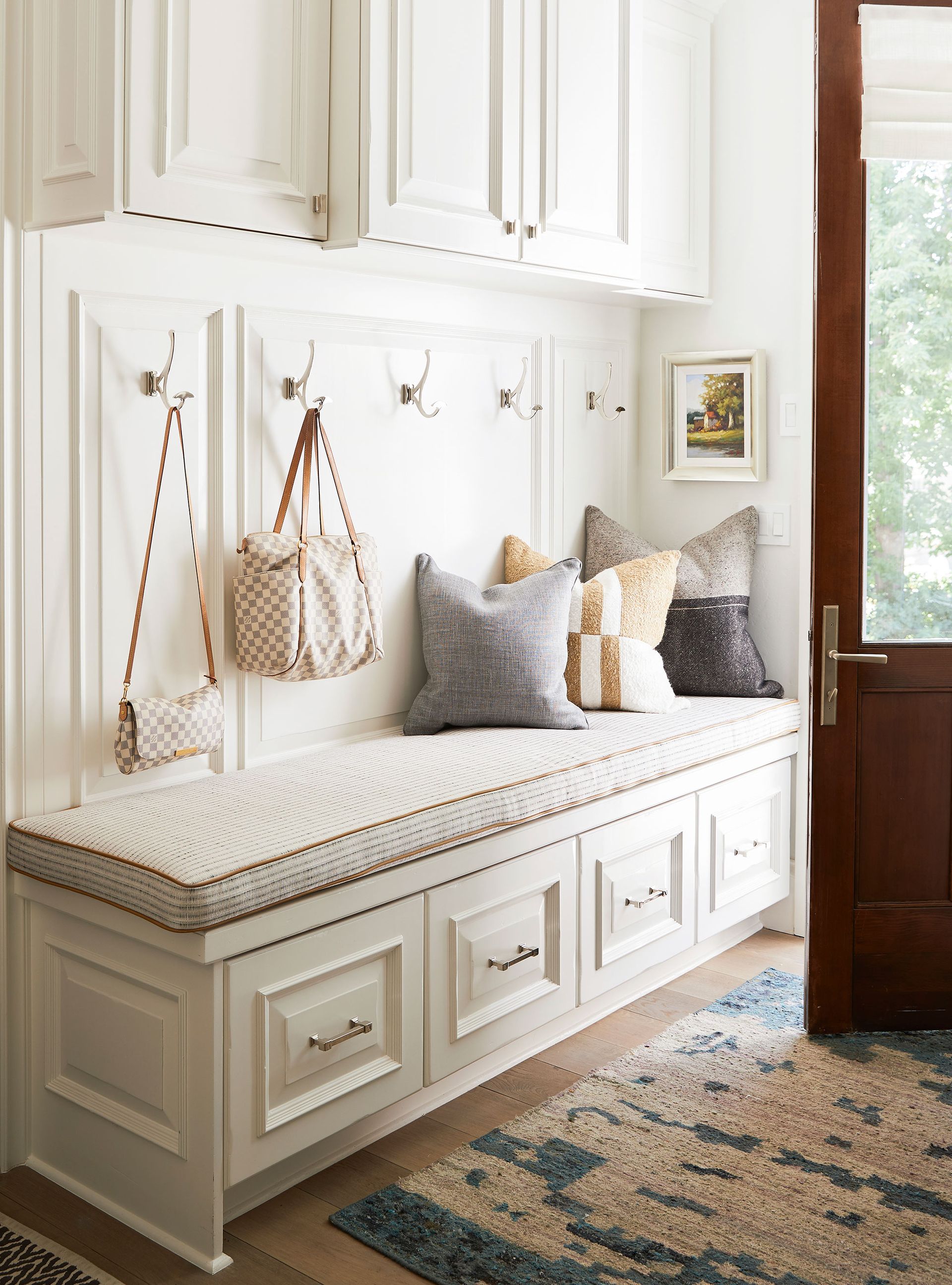 If you have worked with Feng Shui in your home already, then you will likely understand the importance of good entryway Feng Shui for the rest of your home. Given that it is the entry point of positive energy, it can be a good idea to start decluttering entryways and working your way inwards through the home to 'clear a path,' says Laili Kafi Gonzalez, interior designer, Feng Shui expert, and founder of The Measured Life
'When beginning to declutter our homes, there are many strategies that can be used, however, it is important to prioritize certain areas of our homes, as well as focus on certain types of items. Beginning with our front doors, where the energy enters our home, we want to declutter anything that obstructs the entrance or prevents our door from being accessed or even opened fully.'
2. Work inwards through your home to the bedrooms
Once your entryway is clear, you should work through your home's room in order of their influence on the energy of your everyday life, continues Theresa Russell, professional home organizer, therapist, and owner of Homegirl Space. This will usually mean moving on to decluttering bedrooms for a happier space next.
'The bedroom is a space to rest. If there is a lot of dense energy, caused by clutter blocking a good Feng Shui bedroom layout, it will be difficult to do so. This is one of the many reasons it is suggested to not keep items underneath your bed,' she explains.
When decluttering a bedroom for good Feng Shui, start by taking everything out from under your bed where applicable, and sort through your collection. Ideally, you want to find everything in a new home and avoid organizing a bedroom with too much stuff if you want a rejuvenating space.
Theresa suggests trying to store everything off of the floor to allow energy to flow more easily around the room, so consider your use of closets, dressers, and wall hanging storage like hooks, such as these wooden wall hooks from Amazon to add both practicality and a grounding element to your space.
Theresa Russell is an intentional home organizer with personal and professional experience. She started her intentional home organization business when she moved into a loft with no storage or closets and had to find innovative solutions to make the most out of her space.
3. Keep hold of sentimental items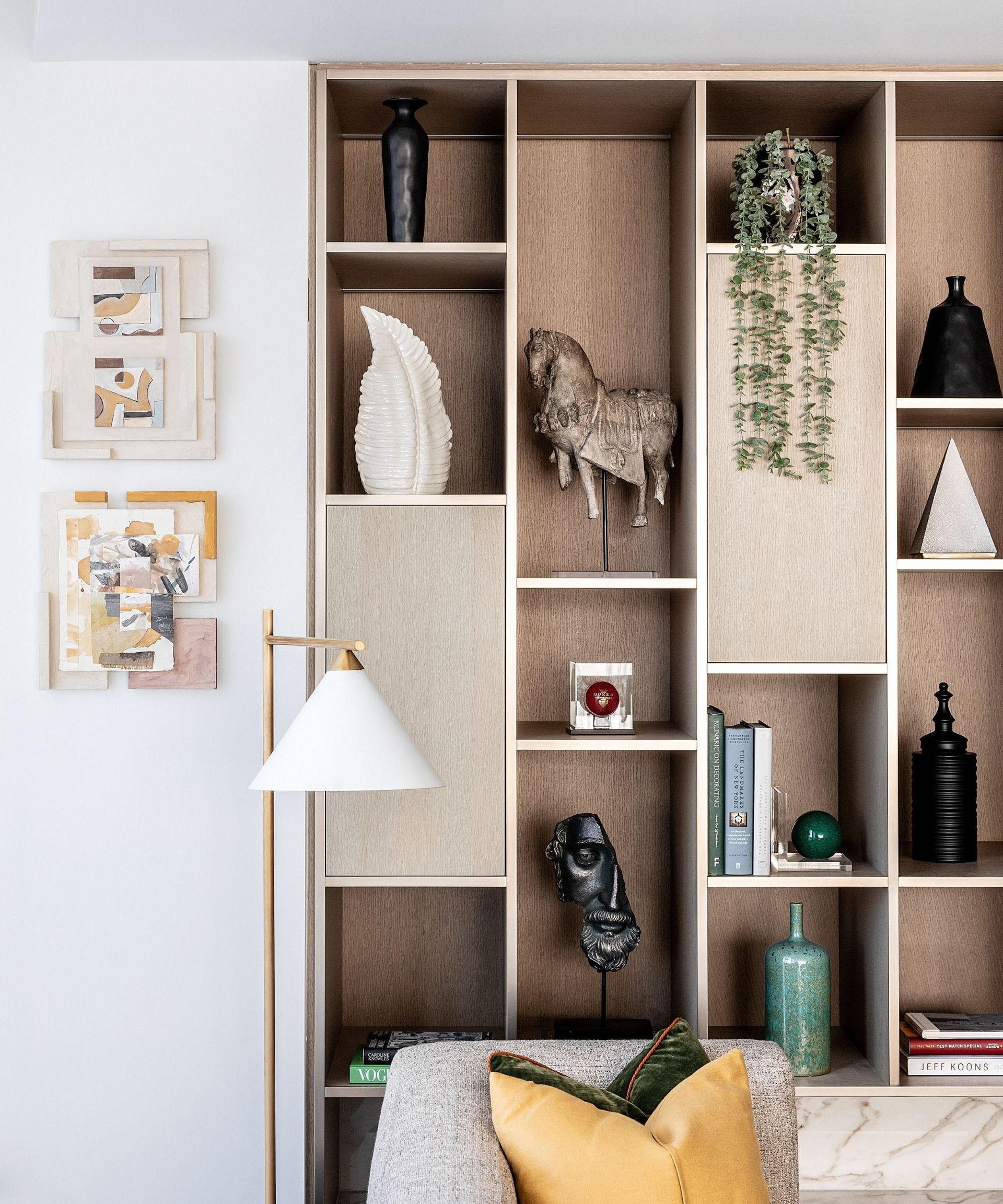 There are several home items decluttering pros say you'll regret throwing away, and sentimental pieces are among them. These items should be found in a safe spot in your home, out of the way of energy flows, where you can see and appreciate them, says Millie Hurst, Solved section editor for Homes & Gardens.
'When it comes to Feng Shui, you really want to avoid decluttering regret, as this can depress your mood and attract negative energy,' she warns. 'Although many decluttering tips lists recommend decluttering sentimental items by taking a picture of them, there is sometimes nothing quite like the real thing. Find these items home, and continue to enjoy them – even if they would traditionally be classed as clutter by others.'
Millie Hurst is Section Editor at Homes & Gardens, overseeing the Solved section, which provides readers with practical advice for their homes. Millie has written about and tried out countless cleaning and DIY hacks in the six years since she became a journalist, and has worked in both London and New York.
4. Consider your storage options to keep clutter at bay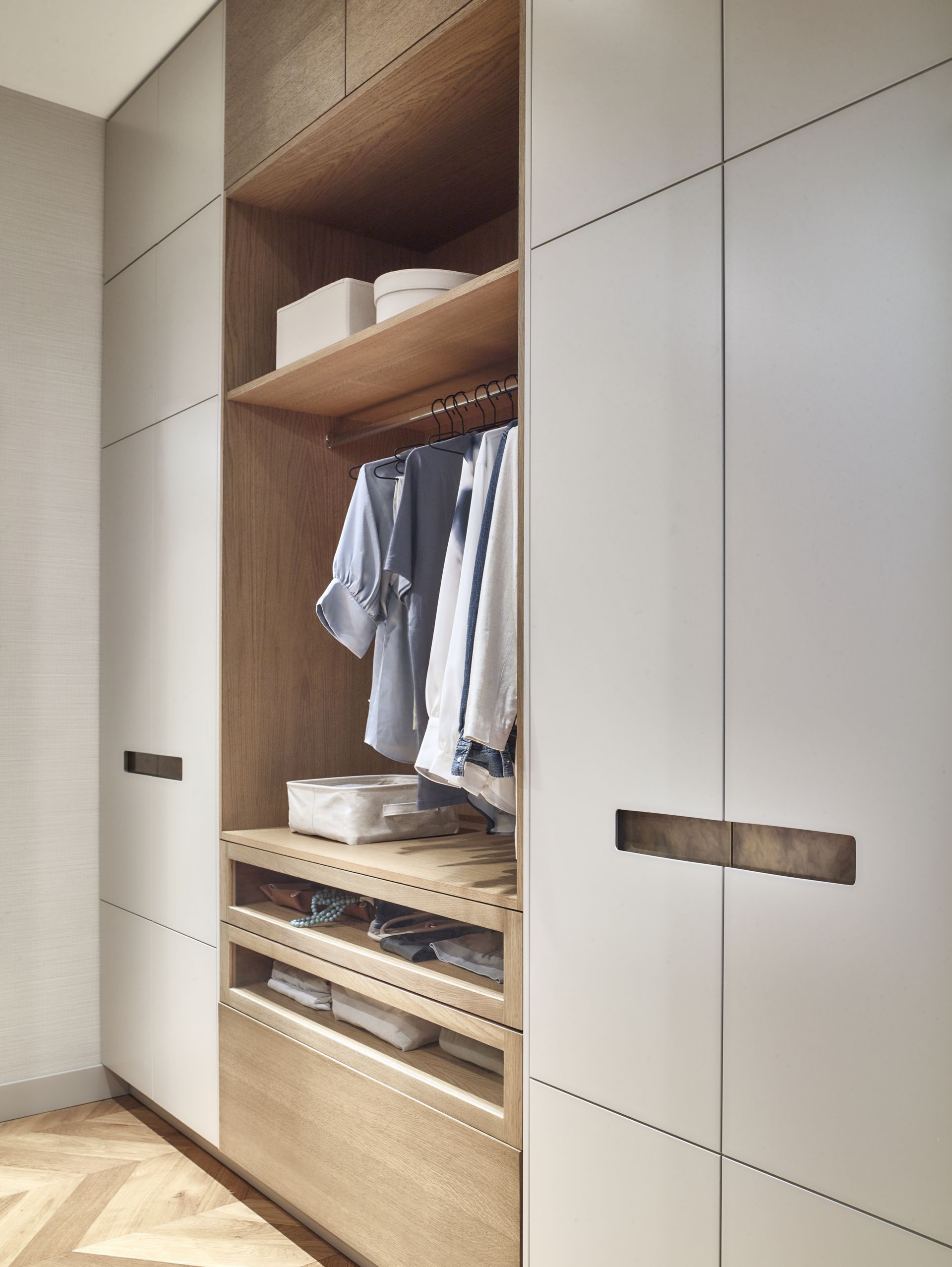 Once you have decluttered for good Feng Shui, it is important to get your storage right to avoid clutter becoming a problem again, reminds Jacky Chou, designer and Feng Shui consultant. 'When it comes to storage, keeping things under the bed isn't great for feng shui, as it can hinder the flow of energy while you sleep. Instead, consider using a storage ottoman or decorative bins to discreetly store items in the bedroom. Always opt for furniture with built-in storage options to keep your space tidy and free from clutter.'
That being said, Laili Kafi Gonzalez, designer and Feng Shui expert cautions us to avoid these spaces becoming cluttered too – even if they are behind closed doors: 'When it comes to storage, what is important is that everything has its place and that items are put back accordingly. A closet shoved full of stuff you no longer use will gather stagnant energy and won't have a positive impact on your home's chi, even if the rest of the space is neat and tidy.'
5. Consider the energy of the item when picking what to get rid of
Feng shui will give you a few other things to think about when deciding what to declutter from your home. Rather than just thinking of the item's practicality, for instance, you also want to consider its energy.
'Certain items should also be a priority in decluttering. For example, any items that are broken, chipped, and cannot be repaired or restored to their proper state are a good place to start when decluttering,' Laili Kafi Gonzalez, designer and feng shui expert begins. 'Additionally, items that connect you to negative experiences, people, or times of your life, like photos, memorabilia, clothing, etc., from past relationships, jobs, or family members that you don't have good relationships with should be disposed of, donated or recycled to prevent them leeching negative energies.'
6. Declutter regularly, and clean your home as you do so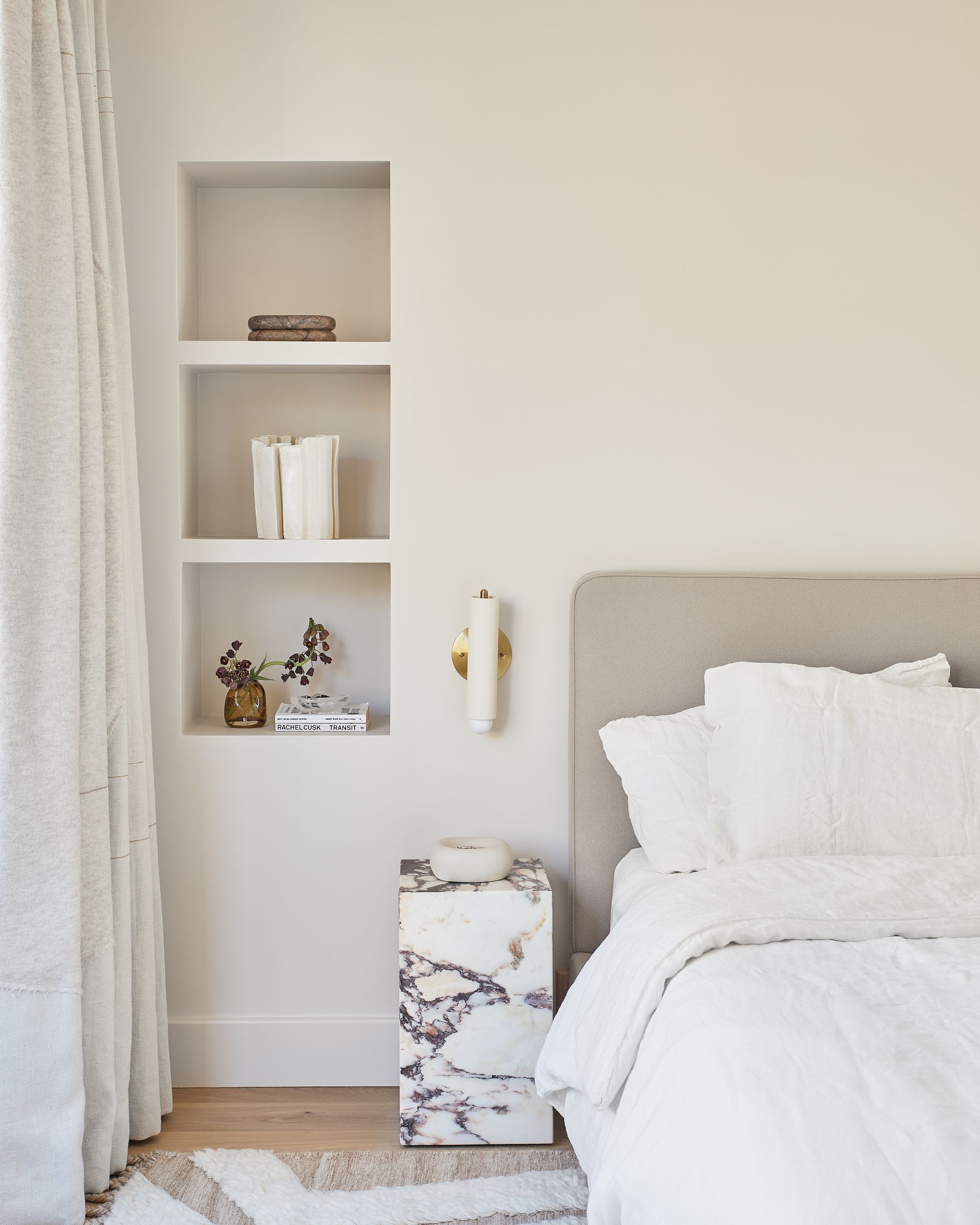 The final and arguably most important tip for decluttering for Feng Shui is to ensure you declutter regularly and clean your home at the same time, as a clean house can make you happier and improve your home's Chi, concludes Jacky Chou, designer, and Feng Shui consultant.
'A clean and clutter-free environment not only enhances the Feng Shui energy but also brings a sense of peace and tranquility to your living space – it should never be underestimated.'
FAQs
Does decluttering bring good luck?
Decluttering your home is thought to bring good luck to your life in a few ways. Firstly, it is thought to improve the flow of positive Chi energy in Feng Shui and is believed to help improve your mood which can make you feel luckier. Decluttering can also help you to develop a more positive mindset and feel happier and more grateful. The result is that you see things in a kinder light, making you more aware of positive things happening around you, and making you feel luckier.
What does Feng Shui say about clutter?
Feng Shui sees clutter as inherently bad, preventing the good flow of chi energy and lowering your spirits. This is thought to then drain you of energy, making you feel uncomfortable at home and encouraging you to see the negatives in everyday life as opposed to seeking out the positive. As a result, Feng Shui sees clutter that needs to be moved on, as soon as you see it accumulating.
---
Decluttering for good Feng Shui can be a great place to start if you are looking for ways into feng shui and are still a little daunted trying to work out the Feng Shui energy map. As with any decluttering project, it is a good idea to schedule some time to work through your home and work in small sections to help prevent decluttering when overwhelmed – especially if you haven't decluttered your home with such intention before.
Sign up to the Homes & Gardens newsletter
Decor Ideas. Project Inspiration. Expert Advice. Delivered to your inbox.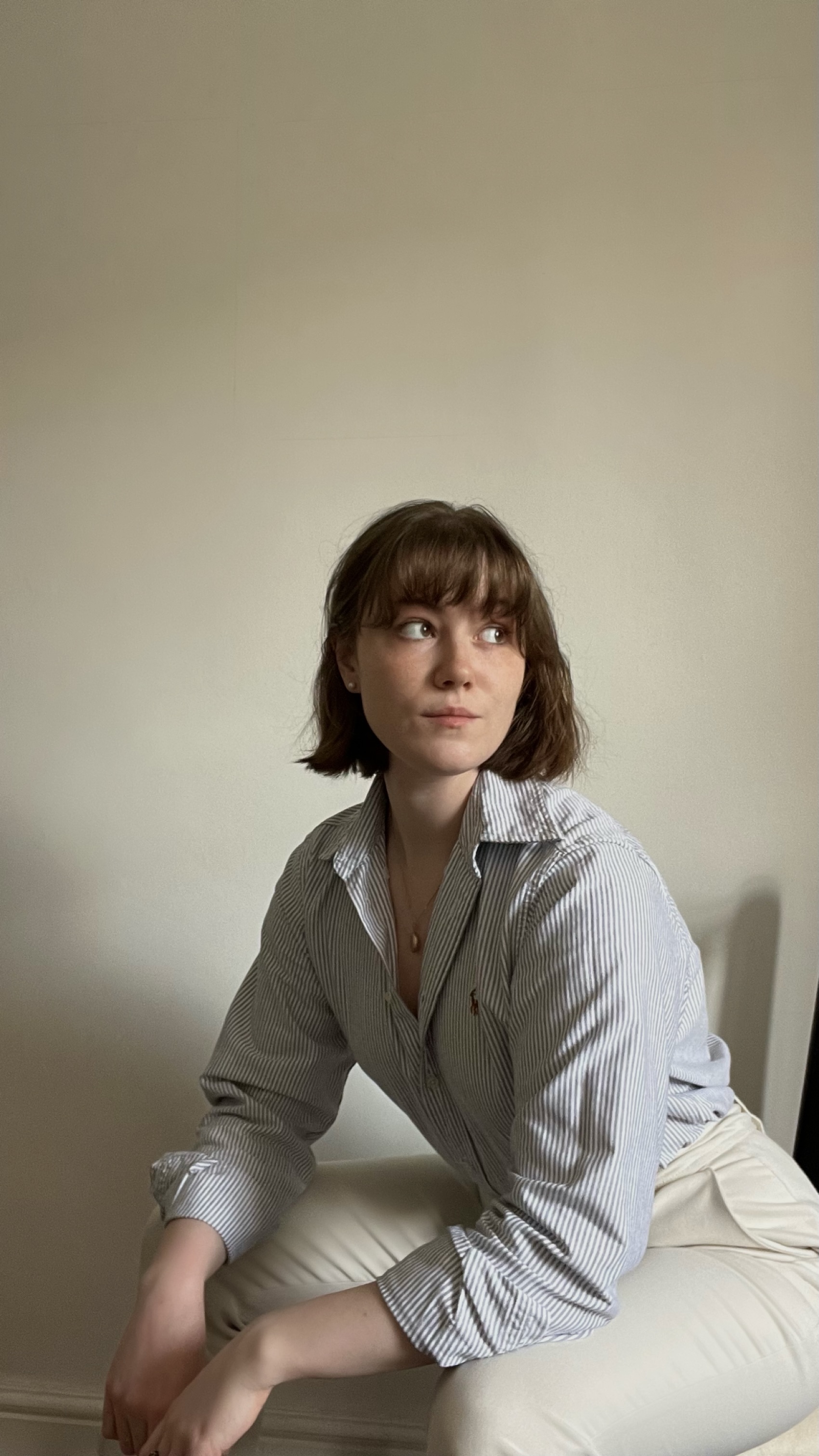 Chiana has been at Homes & Gardens for a year, having started her journey in interior journalism as part of the graduate program. She spends most of her time producing content for the Solved section of the website, helping readers get the most out of their homes through clever decluttering, cleaning, and tidying tips – many of which she tests and reviews herself in her home in Lancaster to ensure they will consistently deliver for her readers and dabbles in the latest design trends. She also has a first-class degree in Literature from Lancaster University.