Entryway Feng Shui – 8 ways to use its principles to create a good first impression
Be inspired by entryway Feng Shui ideas that set the tone for a home and are functional, too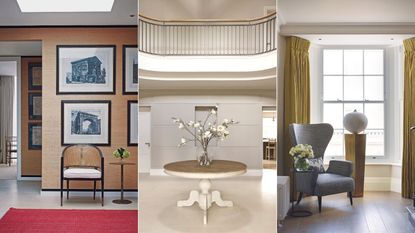 (Image credit: Future)
Entryway Feng Shui ideas have a lot riding on them. They give guests first sight of your home, and they're what you're greeted with each time you return.
Rather than merely being a place you pass through, your entryway Feng Shui should should set the right tone for a warm welcome. Think, too, about entryway décor that complements both the hallway and the front porch to make the best impression.
Here, we've put together the best entryway ideas to allow you to use Feng Shui principles in your space, together with advice from designers who follow its philosophy in their projects.
But remember, if you are somewhere with 'bad' entryway Feng Shui, don't worry. There's always something you can do to adjust your current entryway layout – and work with your existing space.
Entryway Feng Shui – 8 ideas to invite positive chi into your home
It's easy to overlook designing an entryway properly, but a space like this provides more than just a transition to larger living areas. It sets the tone for the rest of your home.
Here, we show you how to combine Feng Shui entryway principles with functional decorating ideas to make first impressions count.
1. Keep the front door clean and tidy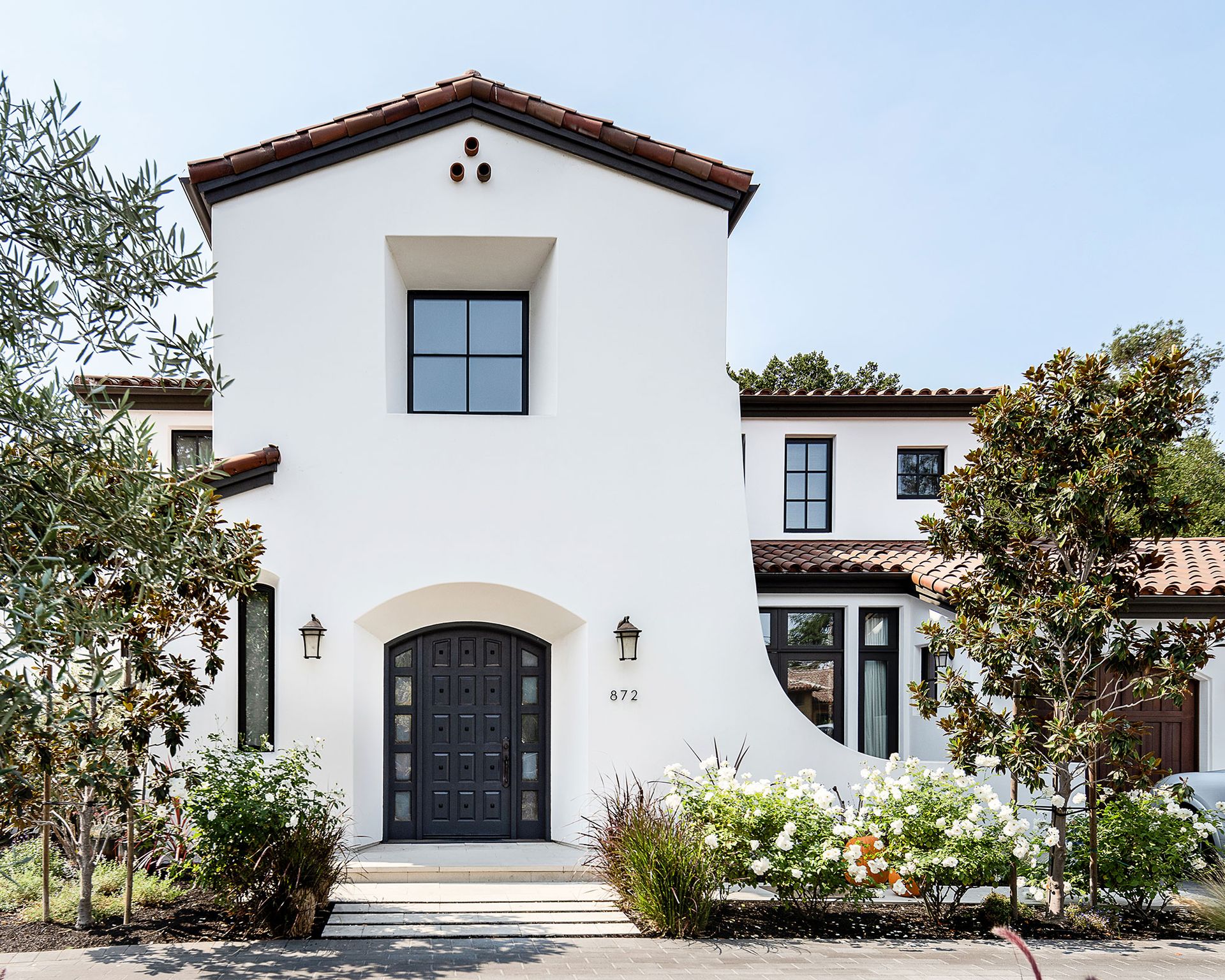 In Feng Shui, your front door design is one of the most important areas of your property. This feature also represents the face you show to the world, and should be chosen with just as much care and consideration as you would the rest of your decorating ideas.
Good Feng Shui calls for a tidy entrance, so make this a priority when thinking about entryway Feng Shui. Give the surrounding area a good clean and clear out any items that might be in the way. Even polishing a letterbox or door knocker will do a world of good. Look at simple ideas such as investing in a new house name or number sign, or perhaps a couple of planters either side of the door. If you come home to a cluttered house, your mind immediately takes on that chaotic energy.
For interior designers such as Monique Tollgard the front porch is also a prelude for the style that lies within: 'The entrance is the first encounter for you, your guests and your home. The Feng Shui front door colors and materials we use allows us to introduce the "red thread" of the house immediately.'
Fellow interior expert Karen Howes agrees: 'The front door can say so much about the owner: it can be relaxed and welcoming or more formal. For us, the front door is so important; it is the start of the story and first and last impressions are so important.'

2. Be mindful of mirror placement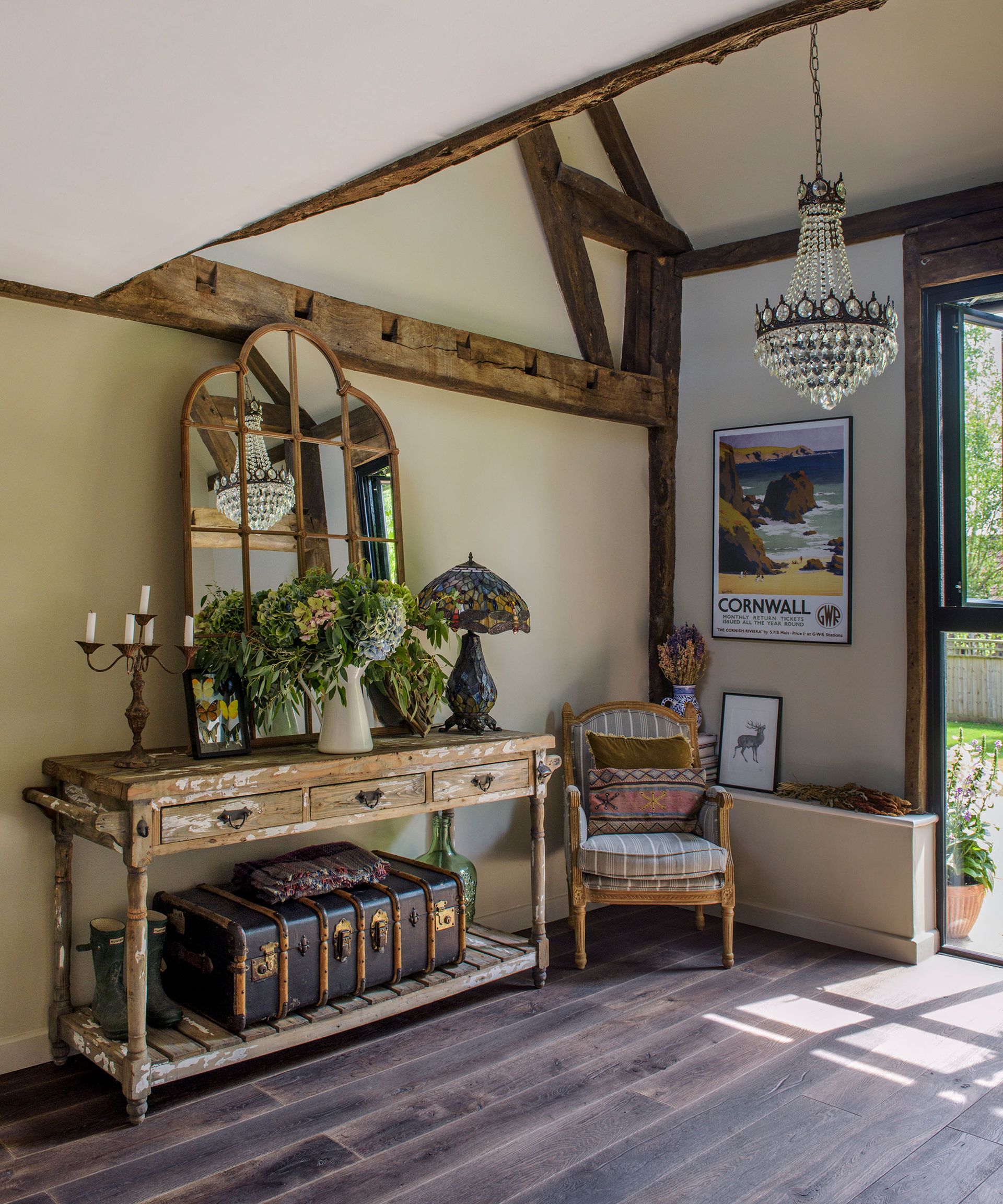 Decorating with mirrors can be a stylish feature as part of modern entryway ideas or more classic designs. It's also a functional one, allowing those going out to check their appearance on exit and entry. However, be mindful of where you position the mirror in an entryway.
Most Feng Shui practitioners agree that the front door of your home is one of the most important areas of a home. It's called the 'mouth of chi' because the entryway is how energy and chi (life force) enters a space.
For this reason, you'll want to avoid positioning a mirror that faces the front door, because when the chi enters your home, it bounces straight off the mirror, and goes right back outside. Instead, place a mirror on a wall perpendicular to your door. This will allow good energy to circulate the space, and flow throughout your home.
3. Encourage easy movement within an entrance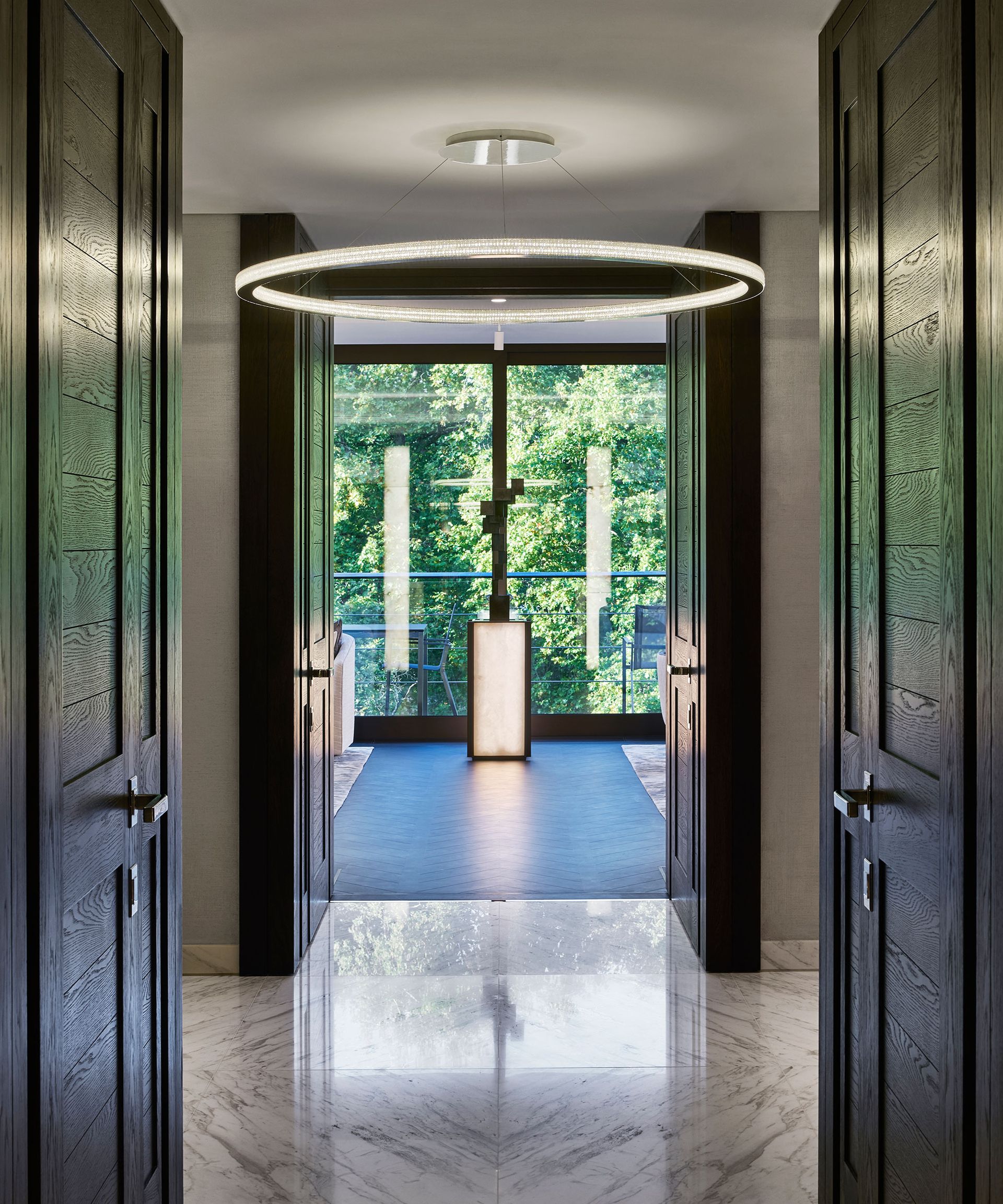 Make sure you don't select furniture and fittings that blocks the flow of the space from front porch to entryway to hall. You really want to look at the entire journey and make sure that the flow and movement is protected.
Instead, for intrigue, invest in clever entryway lighting ideas. Getting your lighting right is possibly the single most important decision you will make when decorating a space that will attract 'good' energy. It isn't simply a matter of function. Ceiling lights can be objects of beauty and the right choice can transform the character of your scheme, without encroaching on precious floor or wall space.
If you have a small entryway, when commissioning joinery, ask the carpenter to make allowances for internal wiring from the start. This will allow for some entryway lights to be built into the unit, removing the need for trailing wires from standalone lamps or wall lights, resulting in a cleaner finish.
4. Use a Feng Shui color palette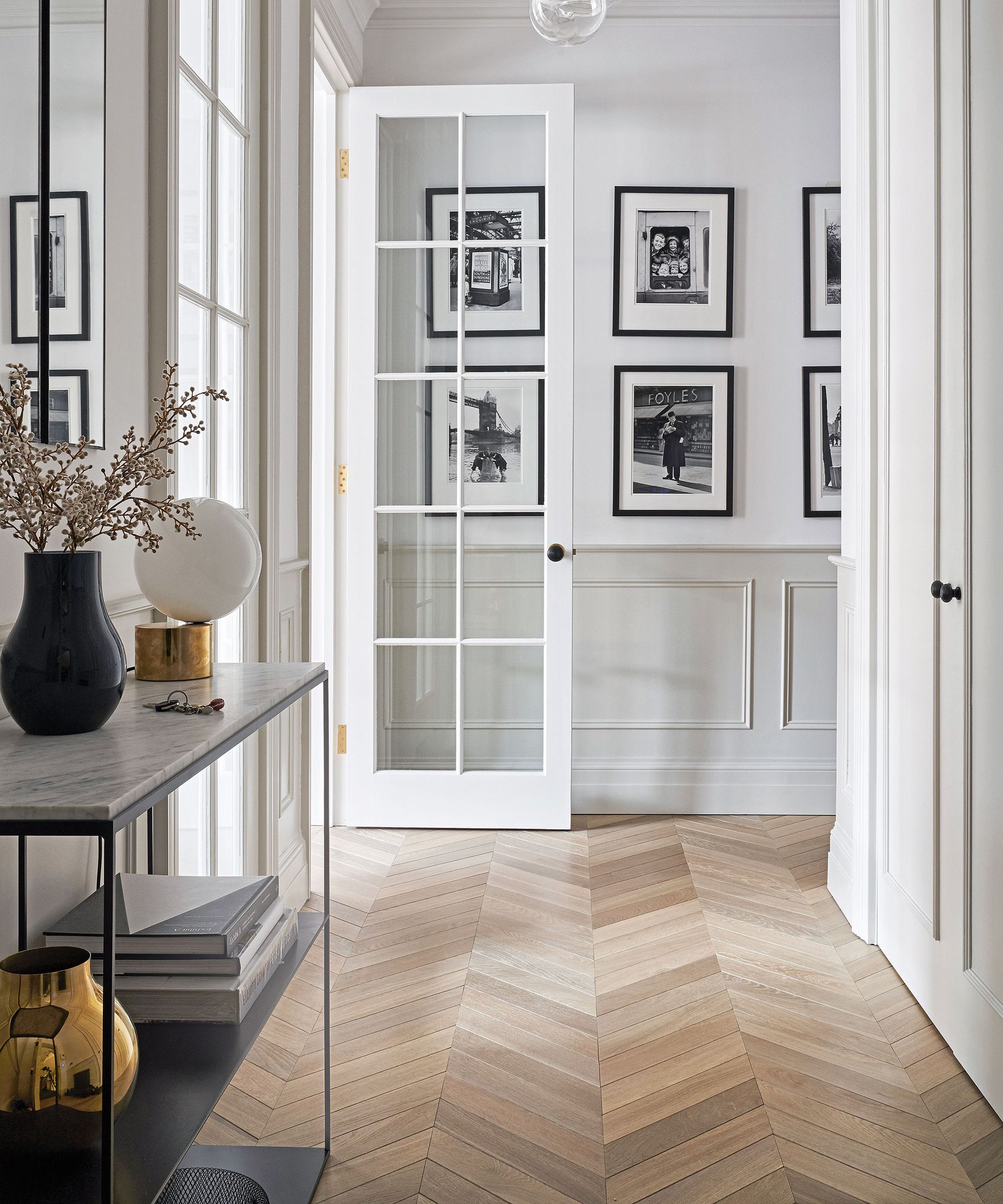 Color is a remarkable decorating medium. What could be easier – or more impactful than adding color to your entrance? Finding the right entryway color ideas have never been more so important. As well as looking inviting in its own right, an entryway color scheme that embodies the principles of Feng Shui will set the tone for the rest of your home.
While entryways may be rife with color opportunities, according to the principles of Feng Shui, it is best to adopt a neutral stance. When it comes to neutral room ideas, there is a whole range of neutral colors to choose from – from elegant, just-off-whites, such as ivory, chalk and alabaster, to gray-beiges, such as taupe and stone, and more earthy shades, like linen.
Neutral entryways are also ripe for styling. First think about which Feng Shui entryway colors go best with neutrals. Unsurprisingly, natural, earthy colors go best with most neutral schemes. All entering your home will instantly feel the auspicious effect these specific colors generate.
5. Find a place for storage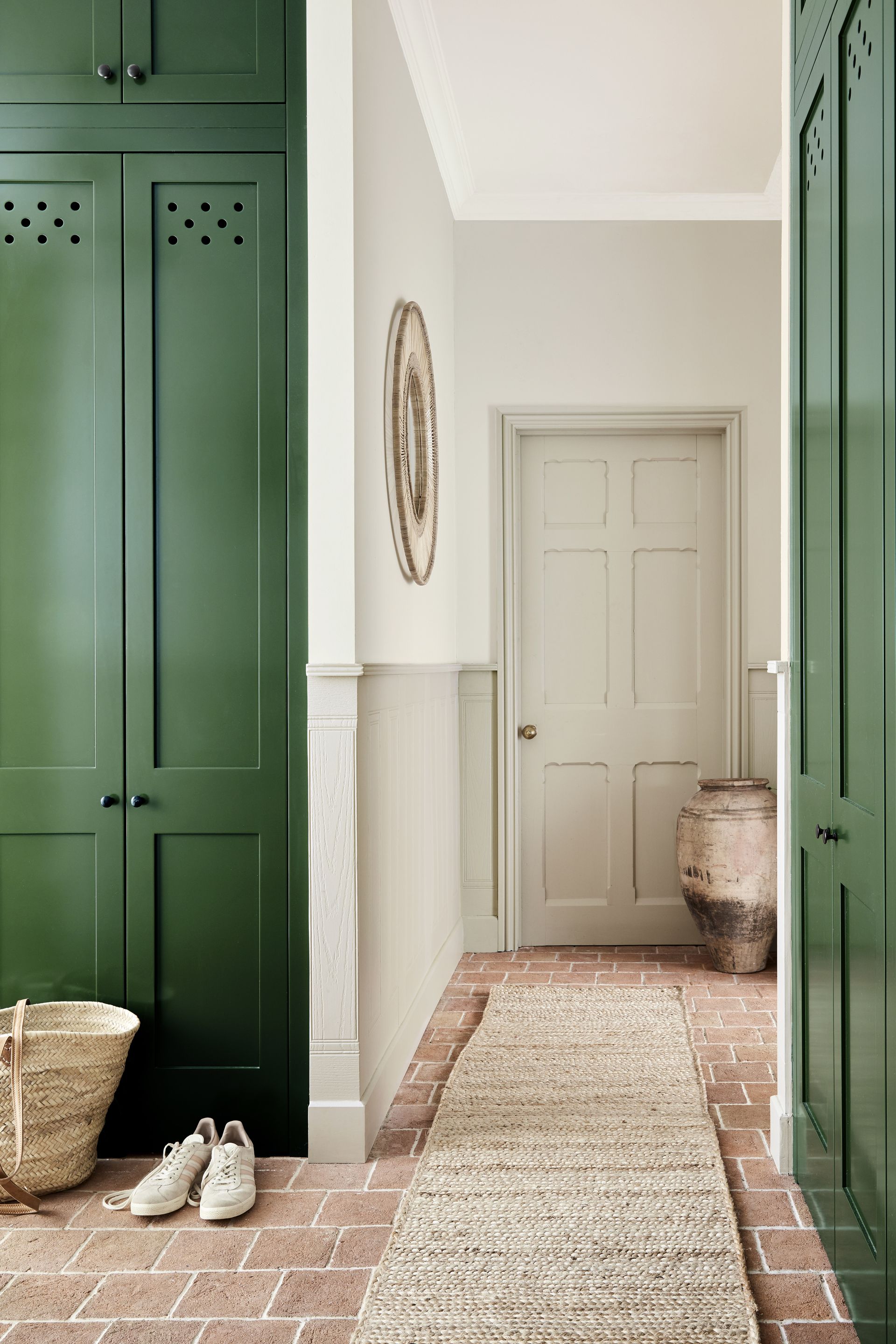 When finding the best entryway storage ideas for Feng Shui, often, a less-is-more approach pays dividends so do start by highlighting the strengths of this diminutive space. A combination of practical storage and design know-how can turn this transitional space into a welcoming place to enter.
As the popular saying goes, there's 'a place for everything and everything in its place,' and it's certainly true that most of us feel better when organizing an entryway. 'It helps us think clearly,' says Mark Adam, MD of Vitsœ. And when it comes to the entry, proper storage is your finest weapon in the battle to control clutter.
According to the principles of Feng Shui, everything should have a place of its own –no matter how small or seemingly insignificant. What's more, cupboards and cabinets should be fitted all the way up to the ceiling to discourage bad chi from becoming trapped between the negative space.
6. Invite nature in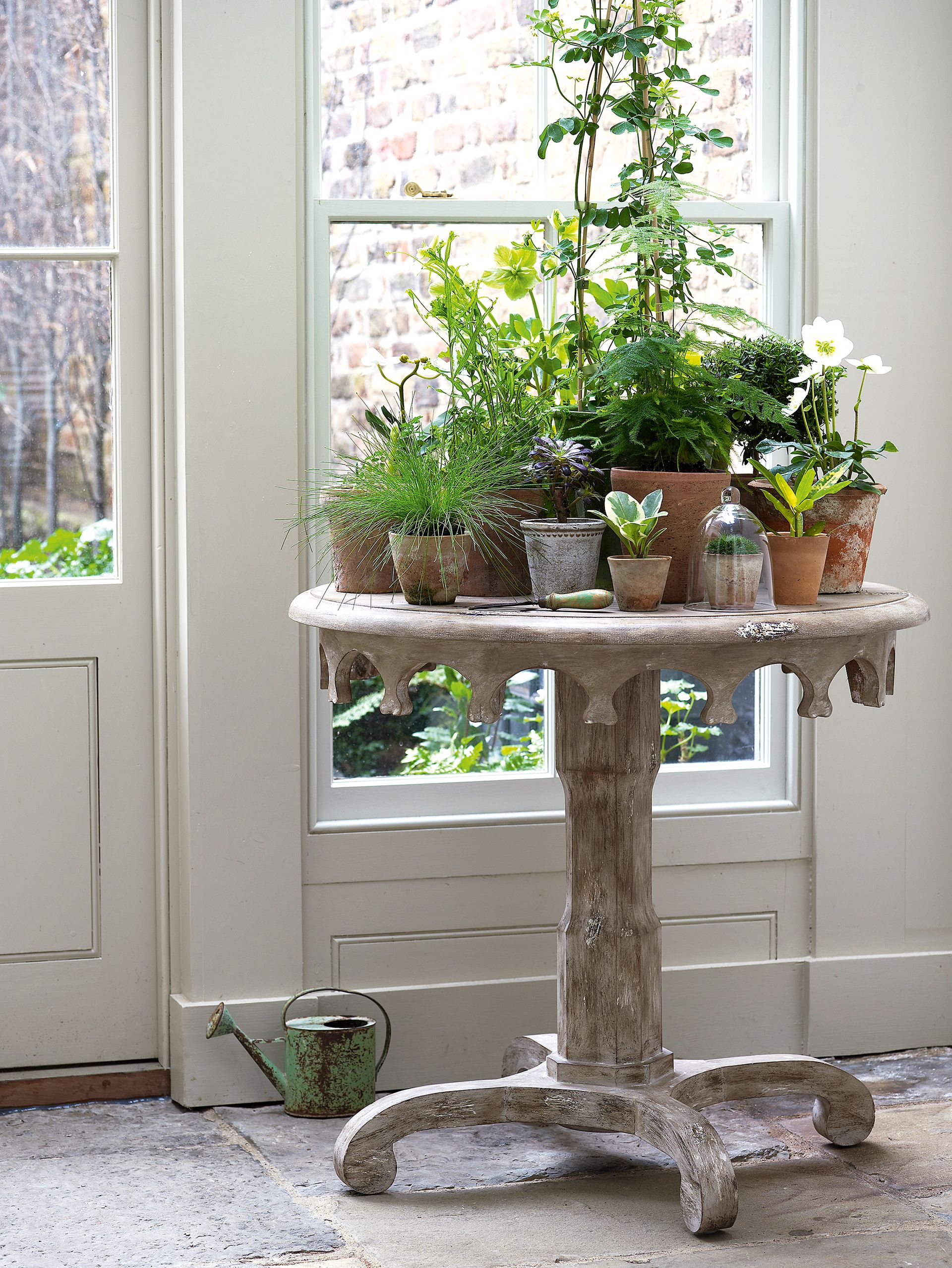 As we seek to reconnect with nature and the environment, decorating with plants indoors has grown in popularity. Noted to invite growth, prosperity and therapeutic energy when positioned in an entryway, Feng Shui plants have always been an essential part of Feng Shui philosophy, and for good reason.
'Living plants represent the wood element, which is believed to cultivate flexibility, healing and growth in humans,' explains Anjie Cho, New York based interior architect, Feng Shui advisor and author of Holistic Spaces, 108 ways to create a Mindful and Peaceful Home. 'You can invite these qualities into your life and home by adding plants. The best indoor plants are noted to create harmony between your inner environment and outer environment.'
7. Repair a damaged front door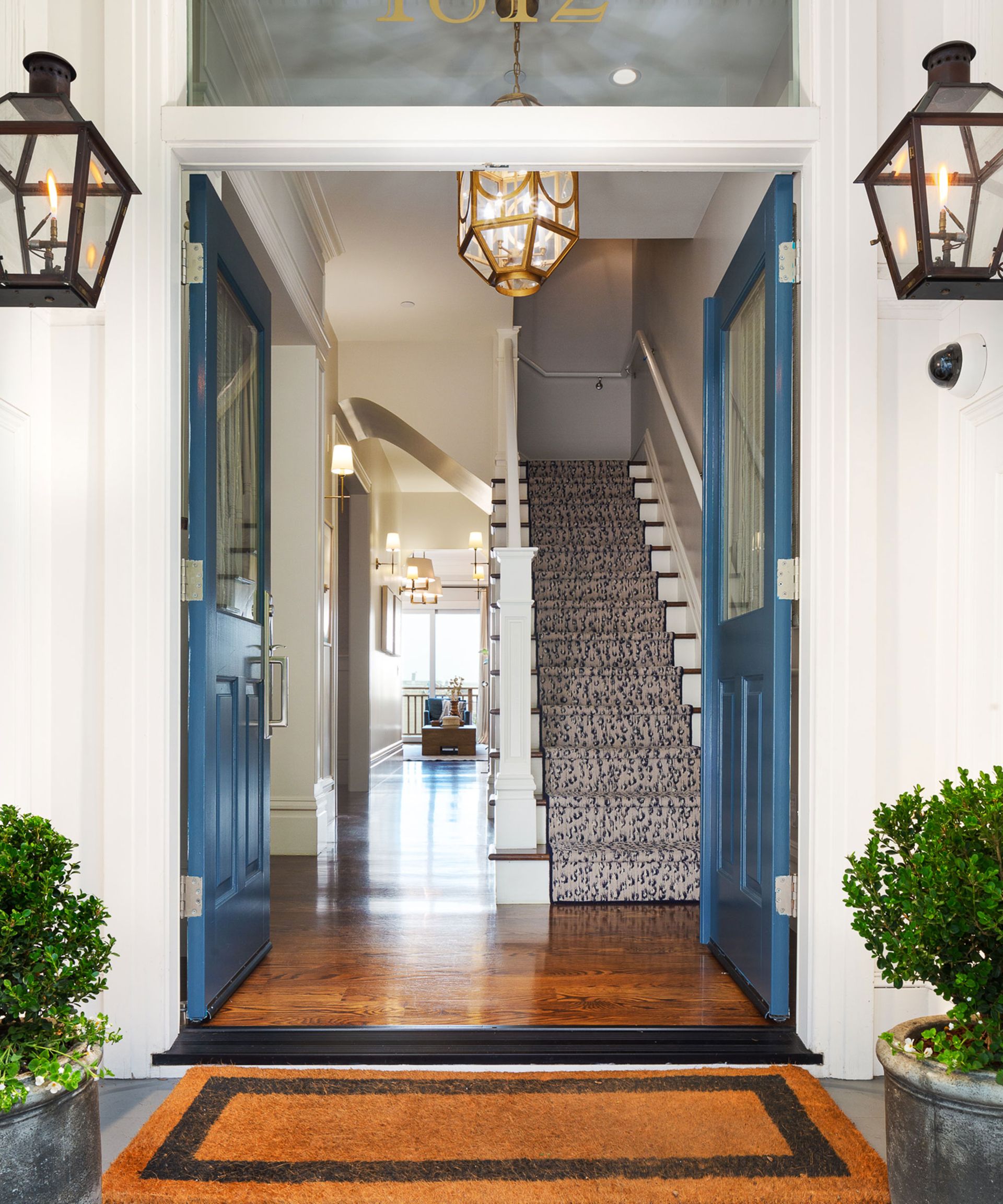 If you have a front door that isn't easy to open or close, sticks or a doorbell that doesn't work, now this the time to fix these problems. On an energy level, issues with the door will make inviting new opportunities into your life all the more difficult.
The front door represents the 'mouth' of the home's inhabitants, so any known problems will enhance communication challenges and difficulties that may already exist. Make sure that all the doors in your home, especially the front door, are in good repair and working order.
If you also possess a front yard, then consider the look and feel of this space, too. Remember, a quick makeover could be all it needs to make a difference to the pathway leading up to your front door. If you live in a period property it might be worthwhile replacing tiles. Other paths could benefit from cracks being fixed, levelling or a lick of floor paint.
8. Enter through the front door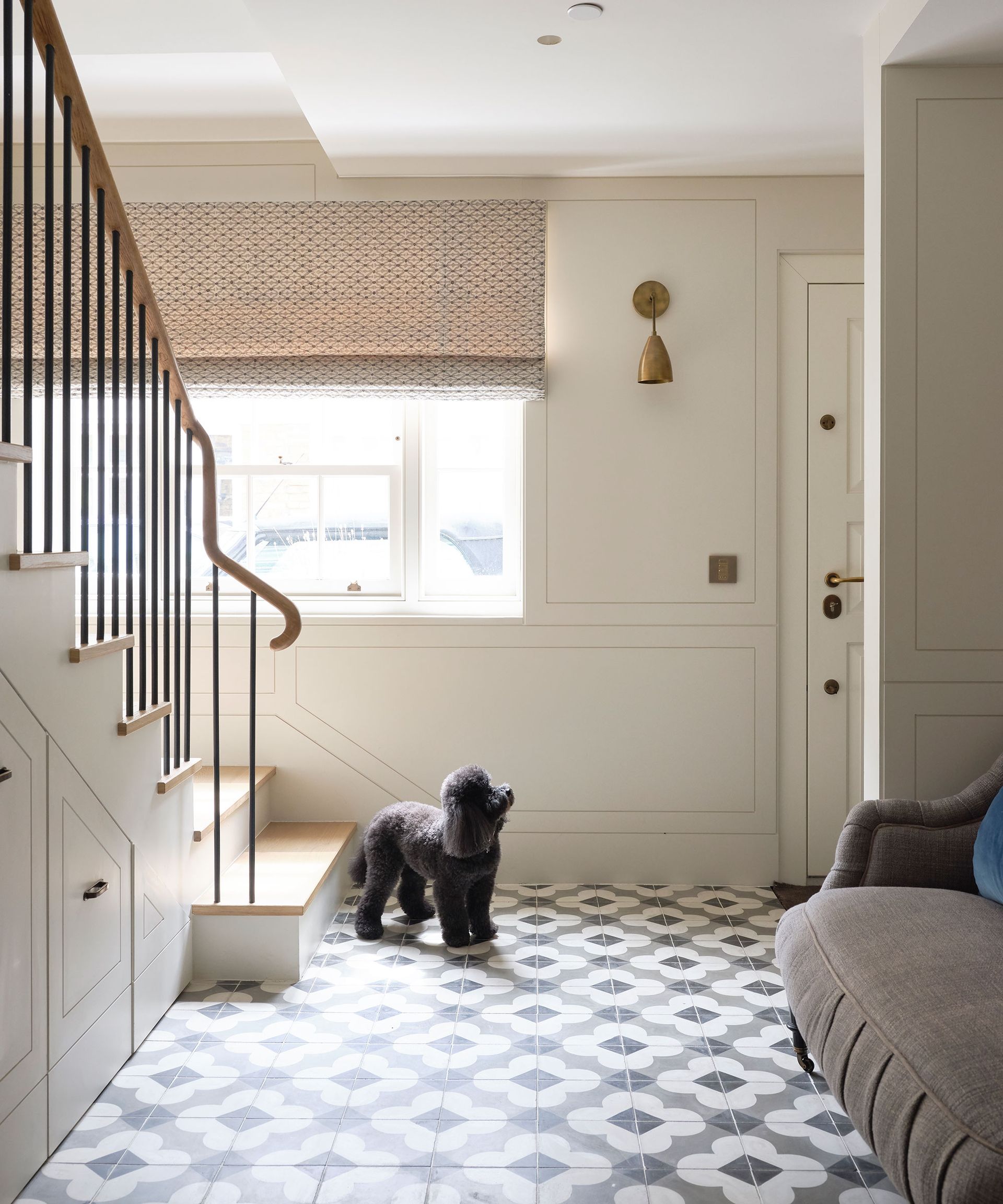 While this may seem nonsensical, it is a common for many homeowners and guests to use a door other than the main front door, such as a garage or side door, to enter their homes. This isn't necessarily bad thing in Feng Shui, but it's important to use your main entrance more often than not. Doing so is said to invite new and positive energy to enter the home – and prevent stagnation.
We appreciate that often using a garage entrance might be easier or quicker, however, try mindfully opening the front door once a day, or using the front entrance to collect the mail.
Is it good Feng Shui to have a mirror in an entryway?
Using mirrors in Feng Shui is a common question that gets asked a lot. Many people have read that having a mirror in your entrance is considered 'bad' Feng Shui. However, that is a misconception. The guidance around mirrors in entryways suggest that we shouldn't place a mirror opposite the door. This is because a mirror opposite a front door will deflect any new chi from entering your home. Instead, we recommend placing a mirror perpendicular to the door.
Mirrors in Feng Shui embody the water element, thus helping the receiver to cultivate wisdom and knowledge. Because of the yielding qualities associated with water, mirrors are often used in Feng Shui to reflect without judgement. They work to metaphorically and visually expand your view of the world and your surroundings.
'Mirrors are the simplest way to make a space seem bigger and brighter, especially in areas like an entryway where it can often be dark or narrow. Having one by the front door also gives you the perfect opportunity for a last-minute outfit check before you leave the house,' says Sam Hood, co-founder & chief creative officer at Amara.
Sign up to the Homes & Gardens newsletter
Decor Ideas. Project Inspiration. Expert Advice. Delivered to your inbox.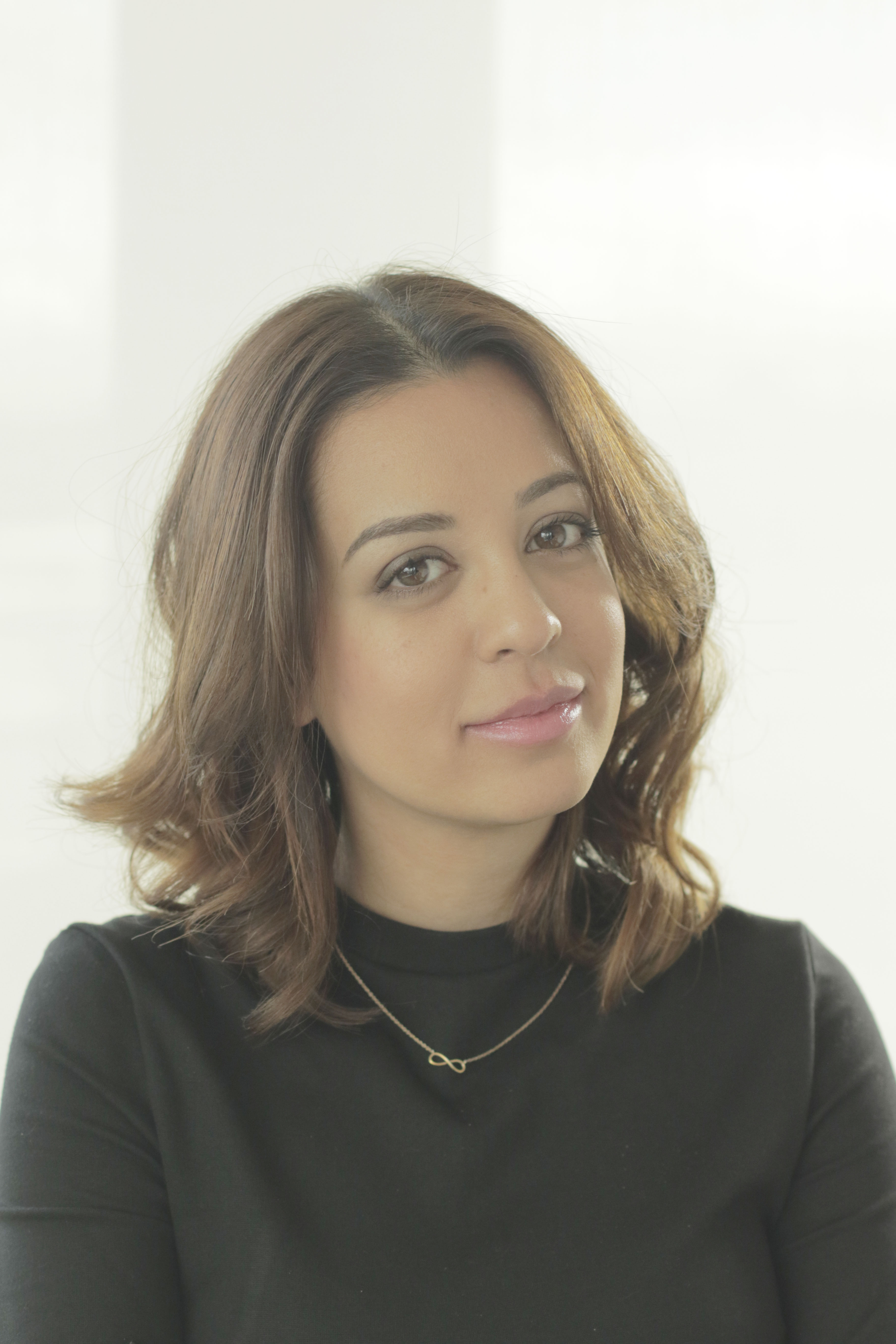 Jennifer is the Digital Editor at Homes & Gardens. Having worked in the interiors industry for a number of years, spanning many publications, she now hones her digital prowess on the 'best interiors website' in the world. Multi-skilled, Jennifer has worked in PR and marketing, and the occasional dabble in the social media, commercial and e-commerce space. Over the years, she has written about every area of the home, from compiling design houses from some of the best interior designers in the world to sourcing celebrity homes, reviewing appliances and even the odd news story or two.