How to organize a big attic – 7 expert tips for making storage or living space functional
Navigate your attic space for whatever its function with these seven steps provided by professionals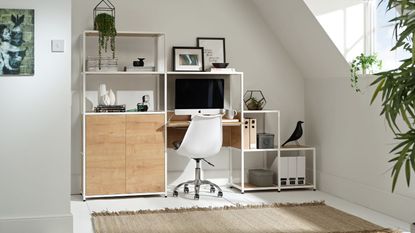 (Image credit: Shelved)
While it may seem like a daunting task, organizing a large attic is essential to ensuring this space is functional, helping you reclaim valuable storage space, and reducing clutter.
Without proper organization, your attic space can easily become a dumping ground for all non-essential household items. But this will make it easy to lose track of items and can disrupt the flow of the rest of your home organization.
Whether your attic is used for storage, or you wish to convert it into a functional living space, such as an attic bedroom, this process involves careful planning, sorting and finding effective storage solutions.
How to organize a big attic
Our experts have provided their top tips to help you organize your attic to transform your it to an efficient storage or living space.
Just like when organizing any space, 'By sorting, categorizing, maximizing vertical space, and creating well-defined zones, you can effectively organize a big attic,' says Hashi Mohamed, president of Ivy Cleans.
1. Develop a plan
Preparation is key. 'Before you begin organizing your spacious attic, create a comprehensive plan,' advises Angela Rubin from Hellamaid. 'Determine the primary purposes for the space, whether it's for storage, a home office, a craft room, or a combination of uses. Having a clear vision will guide your organization efforts.'
Consider the features of your attic such as ceiling slopes, natural lighting, and any potential issues to guide how to best approach organizing the space.
Hellamaid is an award-winning cleaning company in Canada that's been featured on multiple global media brands.
2. Inspect and clean
'Pay close attention to any apparent or hidden concerns, such as loose insulation, errant nails or screws, weak floorboards, signs of mold and mildew, blocked air vents, or insufficient weatherproofing,' warns Kerry Sherin at Ownerly. 'Addressing these hazards not only provides a safe environment but also gives you chances to prevent any substantial damages from escalating.
'This is your perfect opportunity to deal with potential infestations or repair any weather-related problems that have gone unnoticed in the past. If ignored, all your hard work organizing your items may be a waste if things are ruined or damaged by pests, leaks, or mold.'
Read up on how to get rid of squirrels from an attic and how to get rid of bats in an attic if you fear you have an infestation of this kind.
'Consider attic air sealing, this will keep your storage safe from water damage, pests, and temperature variability,' recommends Russell Palmer, from water damage restoration company Orange Restoration.
3. Sort and categorize items
If your attic is used primarily for storage or you are organizing the attic to downsize, this next step is particularly important.
'Begin by decluttering and categorizing your belongings before placing them in the attic,' advises Hashi Mohamed.
'The first step in attic organization is decluttering. Take the time to sort through your belongings and categorize them into keep, donate, sell, and discard piles,' recommends Angela Rubin.
Next, Hashi Mohamed says, 'Separate storage items into distinct categories, such as seasonal decorations, sentimental memorabilia, furniture, and sporting equipment. This step helps you determine the best storage solutions for each category and makes it easier to locate items when needed. Consider using clear, labeled bins or containers for smaller items and shelving for larger ones.'
You should also categorize your items based on how often you access them. For example, seasonal decorations can be stored in less accessible areas since you only need them once a year.
4. Create zones
To make the most of a large attic, create zones for different types of items.
'Divide the attic into designated zones based on the categories you've established,' says Muffetta Krueger, founder of Muffetta's Domestic Assistants. 'Assign each zone a specific purpose to maintain order.'
In a big attic used as a living space, you should also consider how different areas will be utilized, for example for sleeping, as a workspace and for storage. To do this you should carefully consider the space and shape of your attic.
For organizing an attic to function as a living space, Atrem Kropovinsky, interior designer and founder of Arsight advises creating 'spaces within spaces' that work within the architectural constraints of the space. 'Attics often have diverse ceiling heights – low ceilings are perfect for cozy reading nooks, while higher zones can house more substantial furniture or art pieces.'
It's also a good idea to leave clear pathways between the different zones so you can move around the space more easily. 'Consider using floor markings or labels to identify each zone,' Hashi Mohamed suggests. 'This organization system helps prevent clutter and makes it easier to locate and retrieve items without disturbing the organization.'
Muffetta Krueger is a cleaning expert and founder of Muffetta's Domestic Assistants with over 16 years of operational management experience in the service industry. Muffetta's Domestic Assistants provides housekeepers, house cleaners and maids, and is based in New York.
Based in New York, Artem Kropovinsky, founder of Arsight, has a decade of extensive and considerable global design experience. Prioritizing minimalism, sustainability, and authenticity, Artem, alongside his team of professionals, works on projects in the US and worldwide.
5. Invest in storage solutions
The right storage solutions can make a world of difference when organizing a large attic, be it smaller storage solutions or fitted options to make the most of awkward spaces in your attic.
Angela Rubin recommends, 'Choose suitable storage solutions for your attic. This may include shelving units, clear plastic bins, stackable drawers, hanging organizers, and wall-mounted racks. Invest in quality storage products that fit your specific needs and maximize the use of vertical space.
'Opt for clear, transparent storage containers to keep items visible without needing to open every box. Label each container with its contents to simplify retrieval.' We recommend this label maker, from Amazon.
For living spaces, Artem Kropovinsky says to look out for multi-functional furniture. Given the uniqueness of attic spaces, versatile furniture like modular sofas or nesting tables can provide the flexibility you need.
6. Maximize the space
'In a big attic, take advantage of vertical space by installing sturdy shelving units,' recommends Hashi Mohamed. 'Adjustable shelves can accommodate various item sizes and shapes.' Installing shelving or racks can significantly increase your attic's storage capacity. Adjustable shelving is ideal because it allows you to adapt the space as your storage needs change.
'You have to take into consideration the slant of the roof which may limit accessibility and storage to some extent. To overcome this, I usually recommend custom-built furniture or storage solutions,' says Karen Miller, owner of the Miller Design Group.
Angela Rubin also suggests, 'Install hooks and pegs on attic walls to hang items like bicycles, tools, or gardening equipment. This vertical storage solution keeps the floor clear and maximizes space.' We recommend this XAOHOME wooden pegboard, from Amazon.
7. Install lighting
Finally, to ensure that your attic is safe to navigate, you should install lighting to illuminate the space, making items easier to organize and locate. You can add ambient and accent lighting to attics used as living spaces, and task lighting to functional attic spaces to highlight focal areas.
Artem Kropovinsky also recommends, 'Take advantage of natural light. Most attics have the advantage of unique window placements. Harness this light to make the space feel more open and inviting.'
What is an attic-essential not to forget?
Don't forget about climate control, says Rich Mullins, founder of H2O Plumbing. 'Attics are typically susceptible to temperature fluctuations, so consider climate control options if you're storing sensitive items like electronics, documents, or antiques. Proper insulation, ventilation, or even the use of dehumidifiers can help protect your belongings from extreme temperature changes and moisture.'
We recommend this NineSky dehumidifier, from Amazon.
---
'Be mindful of the staircase entrance,' advises Artem Kropovinsky. 'The placement and style of your attic steps or ladder can impact the entire flow of the space. Use it as a focal point or blend it seamlessly into the room.'
Sign up to the Homes & Gardens newsletter
Decor Ideas. Project Inspiration. Expert Advice. Delivered to your inbox.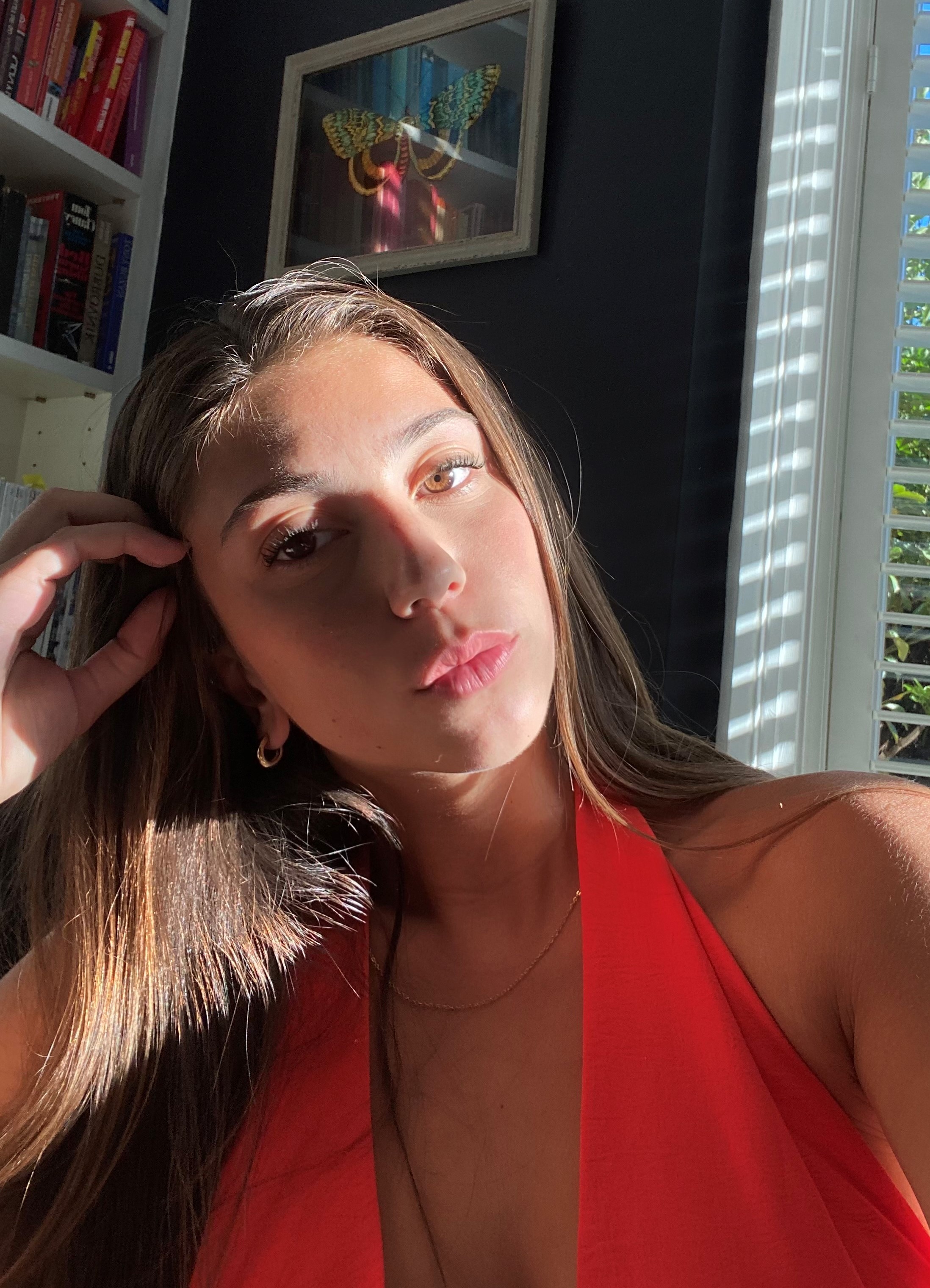 Lola Houlton is a news writer for Homes & Gardens. She has been writing content for Future PLC for the past five years, in particular Homes & Gardens, Real Homes and GardeningEtc. She writes on a broad range of subjects, including recipe articles, reviewing products, writing 'how to' and 'when to' articles. Lola now writes about everything from organization through to house plants. Lola is a graduate student, who completed her degree in Psychology at the University of Sussex. She has also spent some time working at the BBC.