How to organize snacks – five storage solutions to keep snacks fresh
These snack organization methods help keep them in easy reach without cluttered packets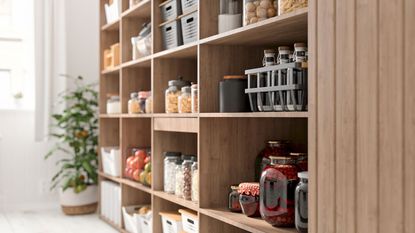 (Image credit: Getty Images)
Any pantry would be pretty boring without some snacks, but a multitude of snacks and their individual packets can be difficult to keep neat.
Luckily, there are some easy ways to help organize snacks to keep them neat and tidy when organizing a pantry – with the added benefit of helping to keep them fresher for longer, too.
These are the five ways you can organize snacks to keep them tidy and accessible.
How to organize snacks
Although it is easy to throw snacks into some kitchen storage and hide them away, doing so can lead to overspending as we can't see our stock, or leave snacks to expire when we forget about them.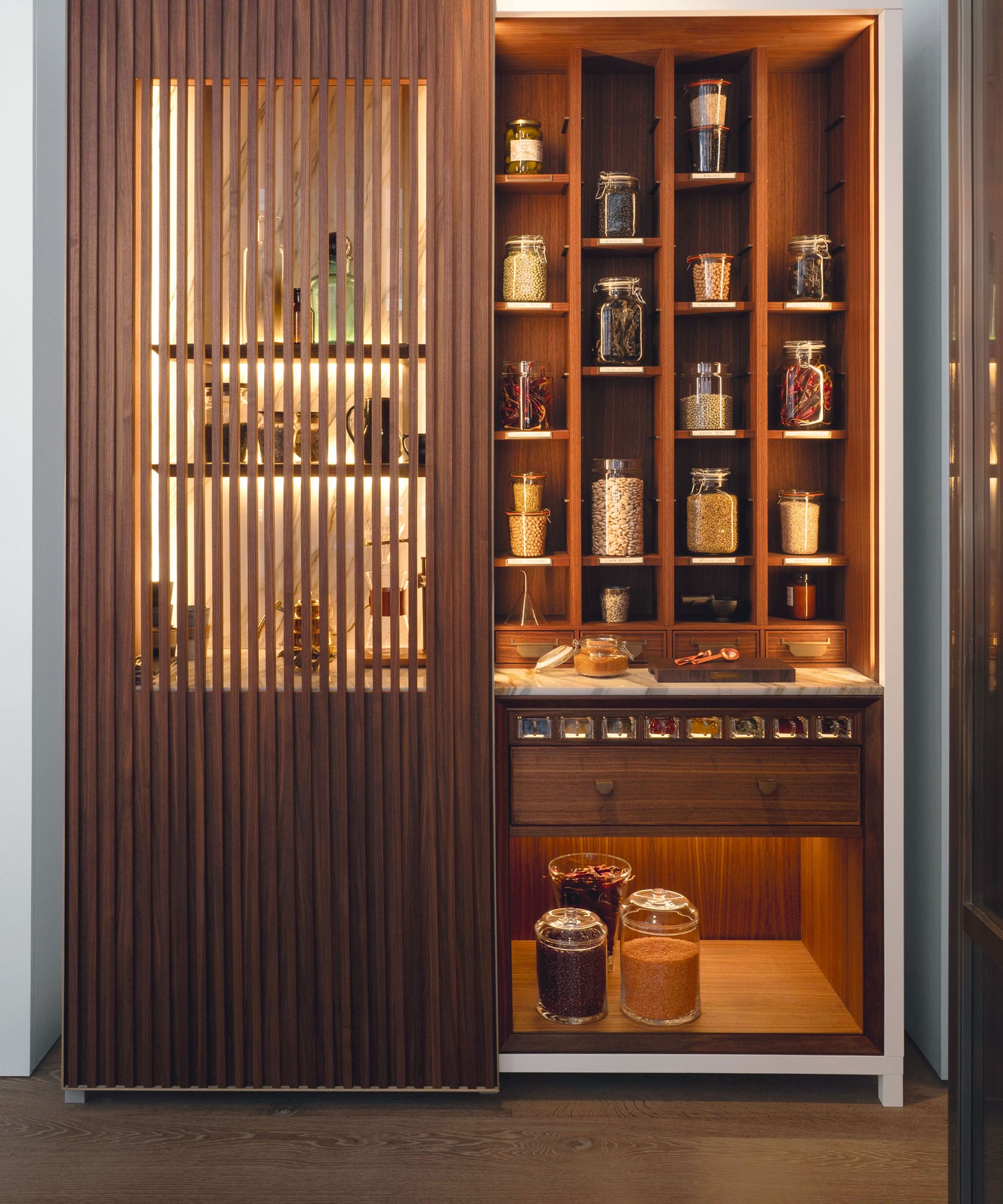 1. Use bins to store multiple packets in one space
Some of the best kitchen organizers professionals go back to time and time again are clear acrylic bins, and they are perfect for snacks, says Robyn Reynolds, owner and CEO of Organize2Harmonize:
'When storing snacks it is always best to store them in containers other than how they are packaged. This way you can store several of the same kind of items in one bin, such as these from Amazon. The bins also allow the pantry to stay more unified and organized, compared to the different-sized manufacturer boxes.
'The same would be true for the refrigerator,' she adds. 'When things are stored in a bin, especially in the fridge, it saves space and makes it easier to find what you are looking for. Things like dessert pouches, drink cans, juice boxes, etc. are a perfect example of this.'
Robyn started her professional organizing company in 2008, and has since helped hundred of clients from busy stay-at-home moms to business executives and celebrities.
2. Use a Lazy Susan to keep options on display
Lazy Susans are another common go-to for organizing a kitchen, and for good reason. These handy storage containers help to keep your snacks contained and on display without them looking like clutter, explains Caroline Warren, professional home organizer and founder of The Clutter Whisperers.
'If you have pre-packaged snacks, just take them out of the box and arrange them in the turntable. This makes them easily accessible (especially for kids) and you can see quickly when you need to replenish.
'The best ones are clear with high sides to prevent things from falling out, like this Lazy Susan from Amazon,' Caroline adds.
3. Open up original packaging to display stock without bins
If you are trying to organize your home without spending any money, then it is perfectly fine to leave snacks in their original packaging with one caveat, says Laura Leist, productivity specialist and founder of Eliminate Chaos:
'If you don't want to spend money on the product – many clients don't – simply tear the tops or flaps off the packaging and place the box open on the shelf. This will give the space a cleaner look if left in original packaging and will help you to easily see what you have in stock.'
4. Organize snacks by type
A home organizing idea you can use in any space in your home is to organize your snacks by category, making it simpler to find what you are craving, Mary Jo Contello, professional organizer and founder of Organized by MJ, shares.
'Snacks can be stored in a very functional and easy way by having bins for specific snacks – a bin for sweet, salty, bars, chips, etc.'
Mary Jo personally favors these long bins from The Container Store. Not only are they perfect for deep shelves to make the most of the space you have, but they also have dividers, making it easier to categorize your snacks into types.
Mary Jo Contello spent years in the corporate world, when downsizing and layoffs left her with a sudden need for a new direction in life. Passionate about organizing, she started Organized by MJ with the goal of cleaning and organizing people's spaces in Houston, TX and the surrounding communities. MJ is also a member of the National Association of Productivity and Organizing (NAPO).
5. Use air-tight boxes to keep open snacks airtight
'If you are not someone who devours a whole packet of a snack in one go, or like to portion out children's snacks, then vacuum-sealed containers can be a great solution to keeping opened snacks fresher for longer,' says Millie Hurst, Solved section editor for Homes & Gardens. 'These OXO Good Grips air-tight containers from Amazon are perfect for keeping half-opened packets from going stale or soft – they also look pretty on pantry shelves too.'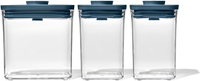 OXO Good Grips Containers | $ at Amazon
These air-tight containers are great for keeping items fresh, whether it is snacks, leftovers, or fresh produce
Millie Hurst is Section Editor at Homes & Gardens, overseeing the Solved section, which provides readers with practical advice for their homes. Millie has written about and tried out countless cleaning and DIY hacks in the six years since she became a journalist, and has worked in both London and New York.
FAQs
How do I organize my snacks without a pantry?
If you do not have a pantry, any kitchen cabinet can work so long as you use organizers or bins to keep your snacks contained. Clear bins with lids or sliding bins that make use of a cabinet's height are good for this to help save shelf space while keeping your snacks visible.
How do you store chips neatly?
One of the best ways to store chips neatly is to use a storage bin or basket to keep individual packets all in one place. You can stack them in a file-like formation to make it easier to flick through flavors, or simply throw them all in together and use them as a sort of lucky dip.
---
Organizing snacks is one of the best pantry organization tips to help make your kitchen cabinets look a little less chaotic. For some extra organization, consider placing your snack storage on a different shelf depending on who they are for.
For instance, if you have children's snacks that you are happy for your kids to access whenever, ensure they are on a lower shelf. For one-off snacks that you need more control over (be it for your children or yourself), place them on a higher shelf to make them more difficult to pick up on a whim or out of boredom.
Sign up to the Homes & Gardens newsletter
Decor Ideas. Project Inspiration. Expert Advice. Delivered to your inbox.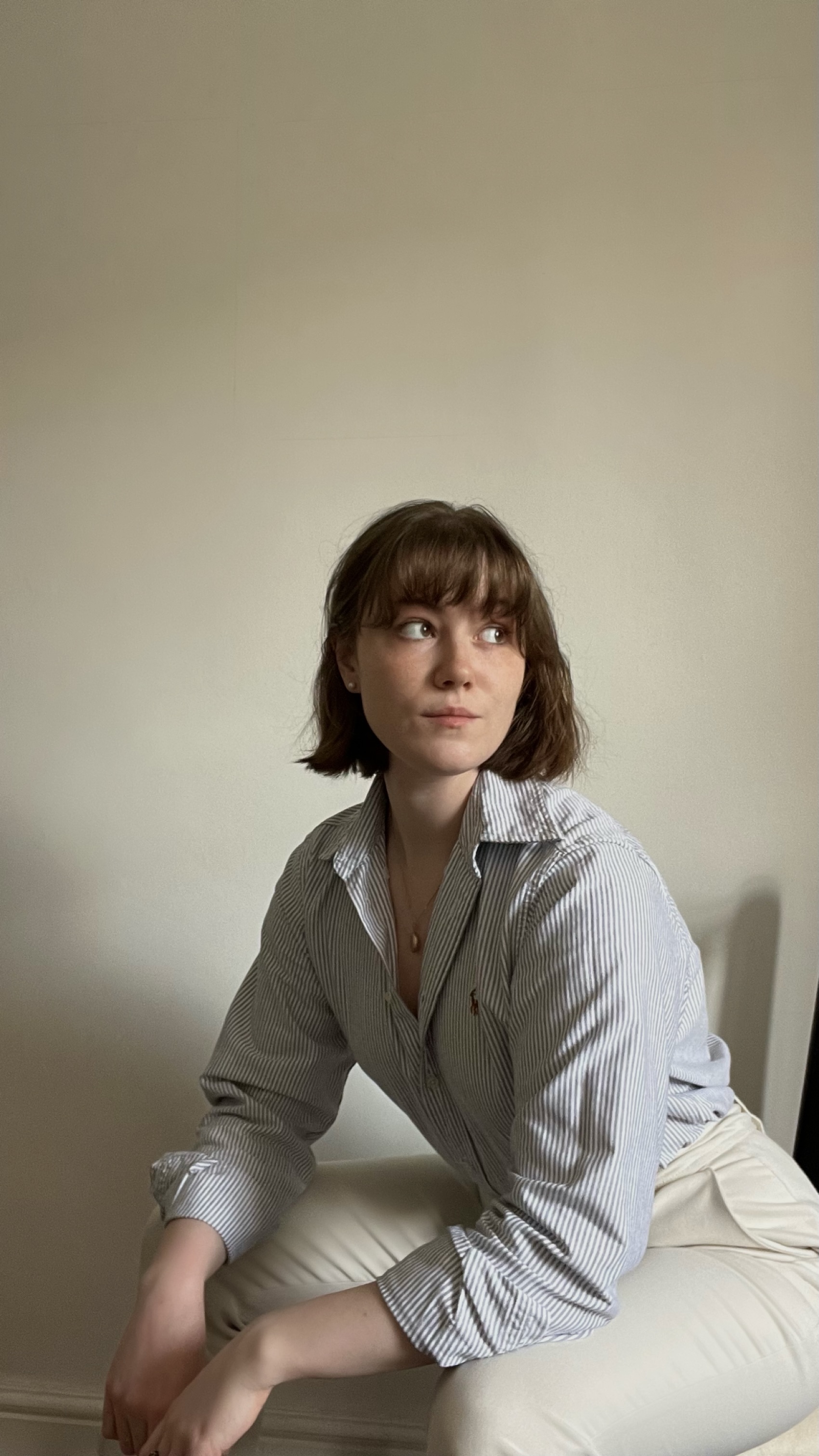 Chiana has been at Homes & Gardens for a year, having started her journey in interior journalism as part of the graduate program. She spends most of her time producing content for the Solved section of the website, helping readers get the most out of their homes through clever decluttering, cleaning, and tidying tips – many of which she tests and reviews herself in her home in Lancaster to ensure they will consistently deliver for her readers and dabbles in the latest design trends. She also has a first-class degree in Literature from Lancaster University.