How to organize your home without spending any money – 8 pro tips
As much as we love new storage baskets and bins, it's totally possible to get organized for free when you know how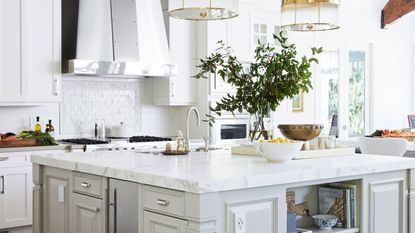 (Image credit: Alice Lane Interiors)
The whole point of organizing is to make life easier, and it certainly doesn't mean parting with a load of money.
In fact, one of the most common home organizing mistakes we make is getting carried away with too many containers or baskets that don't actually fit our pantry shelves or bathroom cabinet drawers, leading to wasted space and headaches.
We recently revealed seven home items to stop buying, according to pro organizers, and now we have rounded up the very best ways to get organized that are absolutely free.
How to organize without spending any money
Keep reading for creative and resourceful ways to achieve a more streamlined, calm, and functional home.
1. Begin by decluttering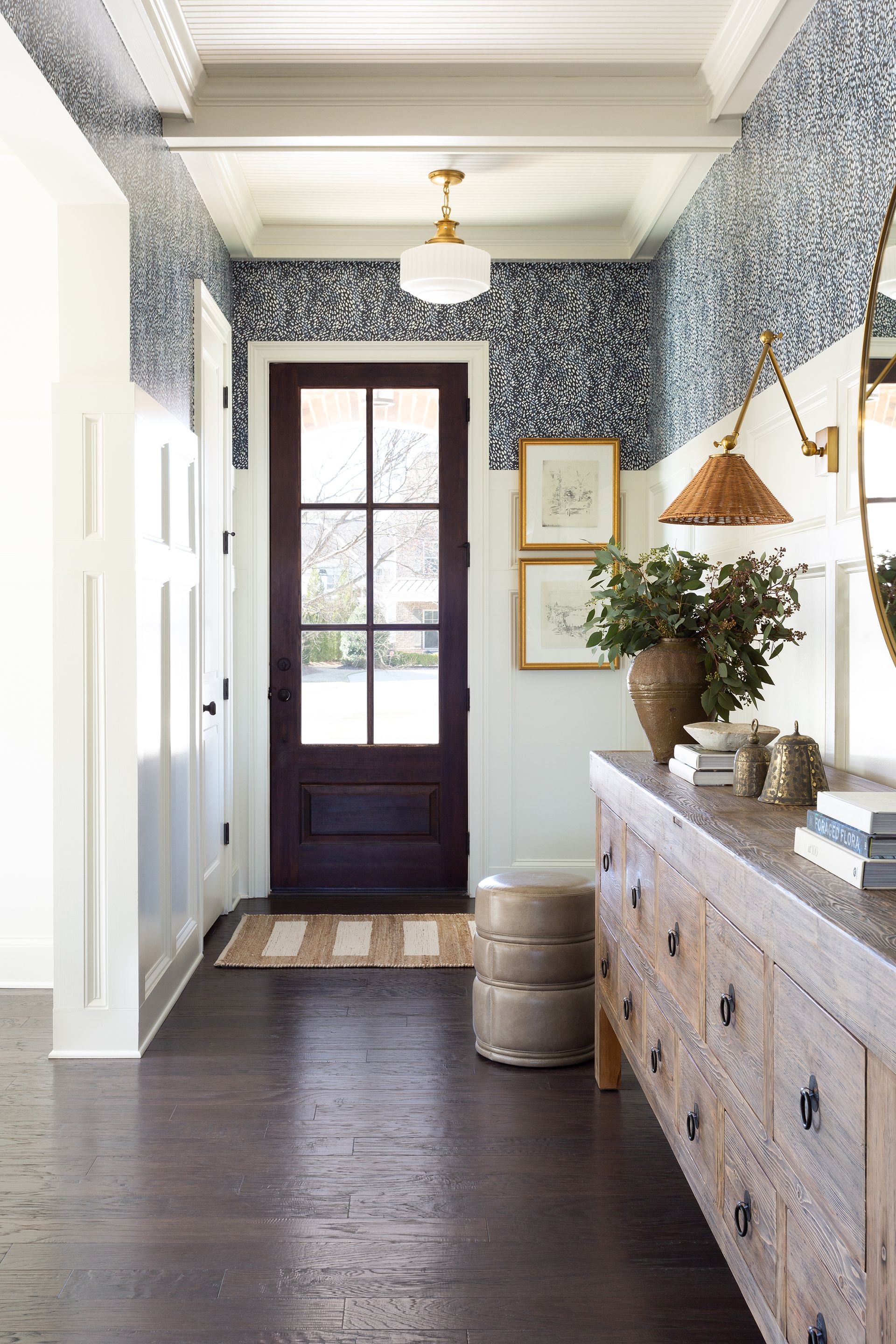 The experts all agree that the first step to a truly organized home is going through your things and clearing out anything you don't use or love. Clutter amounts to postponed decisions, and will make it harder to make the most of your space, holding back all of your organizing efforts. So, it's crucial to take the time to have a ruthless clearout.
In the process, you'll end up with empty storage boxes and containers, as Caroline Roberts, home organizer and H&G contributing expert explains: 'The key to organizing without spending a dime is decluttering first. The first reason to declutter first is that you will have fewer belongings to organize.
'With fewer belongings, you'll need fewer bins and organizing products. The second reason is that once you declutter, you'll likely empty many bins that you can use for other things. Last year, I worked with a client who donated dozens of leftover bins holding items she no longer needed.'
Unsure where to begin? Use a decluttering checklist to motivate and inspire you to get started, and make a note of the best ways to avoid declutter regret.
Caroline Roberts is a KonMari consultant and founder of the home organization company The Simplified Island. She and her team help clients declutter their belongings. Then they find the best places for your items so that their family members can find things and put them away. She is also a contributing expert at Homes & Gardens.
2. Go digital
To reduce paper clutter, go digital with appliance manuals and bills, and make a habit of using the notes app on your phone and computer more often. You could create a Google Document with links to PDFs for manuals and other documents so they're quick and easy to find.
There are lots of apps designed to help you reduce paper clutter and others that help motivate users to keep on top of general household tasks, such as Toss. You're likely to find that a (free) app on your phone that you see all the time will spur you on to stay organized.
Speaking of apps, professional organizer Reba Bassett from Revelation Organizing recommends checking your local Buy Nothing or Freecyle group for free items to help you organize, from actual kitchen organizers to items you can repurpose.
3. Repurpose old jars
By choosing not to dip into our pockets, we can actually come up with storage ideas that are cleverer and more characterful than anything bought in-store. Danielle Della Pella from organization service This Home Story shares some improvisational storage tricks below.
'Items like Mason Jars make perfect holders for pens and pencils, makeup sponges in the bathroom, AAA batteries, and even loose change. In fact, any glass jar, like jam jars or pickle jars can be used for storing smaller items like hair ties or Q-tips. Old shoeboxes can be used in closets for wallets, socks, ties, or scarves,' says Danielle. Rest jars of decanted laundry detergent pods and dryer sheets on a wicker tray on top of your washing machine and it instantly improves the aesthetic.
'One of my favorite (and free) organizing hacks is to take an ice cube tray and arrange jewelry in each section,' continues Danielle. 'It's so easy to see what's in there and even easier to stay organized. Old school binders can also be used for holding onto bills and paperwork so that it's all in one place and easy to grab.'
What's more, pro organizer Sarah Dunn says those unruly plastic containers and Tupperware in the kitchen cabinet can be given a new life as junk drawer organizers. She also recommends using old iPhone boxes for the same purpose.
A few years ago, Sarah Dunn started helping friends declutter and organize their own spaces. Realizing that transforming one's environment leads to much greater and more consequential transformation, she founded Ready Set Organize, a team of eight organizers in San Diego, CA.
4. Stick to your 'space budget'
Certified KonMari consultant Amélie Saint-Jacques says that organizing your home for free becomes much easier when you apply the concept of a space budget, which forces you to be really pragmatic about the amount of storage you have.
'Let's say that you have one bookcase, but it is overflowing and there are books on the floor and in random other places that you want to organize. Buying another bookcase is not necessarily the best thing to do!' she begins.
'It could be better to donate enough books so as to keep only as many as will fit into your existing bookcase (one bookcase being your space budget in this case), thereby not spending money on anything new to organize them. After that, stick to the one-in-one-out rule and it should be easy to maintain!'
Lots of books to declutter? The 30-day minimalism game helped us to clear out hundreds of items.
5. Ask friends and family
Lauren Saltman, a professional organizer and owner of Living. Simplified., reminds us not to take on the task of organizing alone, and to ask family and friends for specific items that we may need to get things straight.
'I bet you'd be surprised by how many people are storing items that they don't have any use for and how happy they would be to pass along those items to a friend. Need extra living room storage space? See if anyone has a storage ottoman they aren't using,' she suggests.
For Professional Organizer Lauren Saltman of Living.Simplified., decluttering and organizing is how she lives her daily life, whether she is organizing her home, a friend's office, or a client's garage, her resourceful approach yields happy clients who learn to incorporate techniques for a happier and more simplified lifestyle.
6. Create a coffee station
Make your morning routine quicker and easier by using what you have to create a coffee station. By storing everything you need to make a morning latte together, you'll save yourself walking from one cabinet to another (there are much better ways to reach your 10,000 steps). Some simple rearranging of coffee mugs, coffee, milk frothers, and sugar so that they are right by your best coffee maker and, ideally, your refrigerator will instantly make things feel more streamlined.
7. Reuse boxes
Professional organizer Shannon Krause is a big advocate of reusing small boxes from chocolates, jewelry, Apple products as drawer inserts in bathrooms, desks, and utility drawers.
'To make them prettier or for continuity, try wrapping them in Washi Tape, at Amazon,' she suggests. 'Similarly, if you need dividers in your closet or dresser for socks and underwear, try repurposing shoe boxes or cutting down boxes from your last Amazon order. Just give them the Washi Tape facelift, and you've got some new storage solutions!'
Shannon and her team have also used cardboard rolls from toilet paper and paper towels to store hair ties or scrunchies and created larger storage boxes out of old Amazon boxes wrapped in fabric.
Shannon Krause is a Certified Professional Organizer who holds a specialist certificate in Brain Based Conditions from the National Association of Productivity and Organizing Professionals (NAPO), and is a Certified Reiki Master which she incorporates into her work with clients. Tidy Nest has helped dozens of clients bring order into their lives and has won local awards recognizing their work.
8. Give everything a home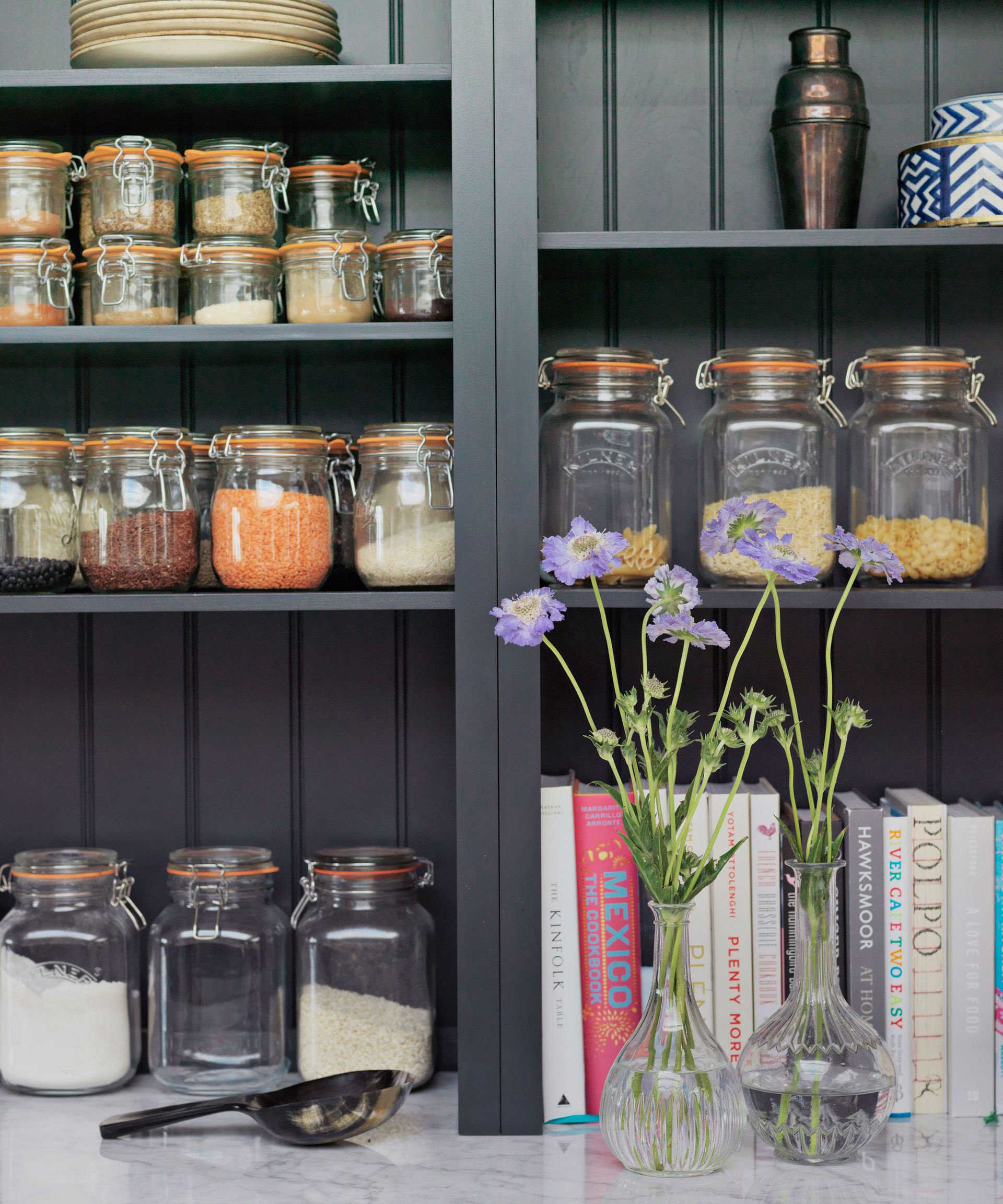 Whether it's a luxury storage basket, a repurposed shoe box, or a hook for your keys, creating designated spaces for items reduces stress and frustration on a daily basis. 'A key mantra in organizing is that everything should have a home,' says Emily St. Martin the owner of Dots & Stripes Organizing.
'When clients have areas in the bedroom, kitchen counter (or really any space) that become clutter magnets, we always become detectives as to what is ending up there and why. The most common reason is that the items don't have an easily accessible and identifiable home, so identifying the proper home becomes our starting task,' she says.
FAQs
How can I organize my bedroom without spending any money?
A good place to start is by organizing your closet. Simply taking everything out and folding T-shirts and jeans properly (try the file-fold method) will create more space, and you may well come across old or damaged items you can happily get rid of. Old shower curtain hooks can be hung onto clothes hangers and used to hang baseball caps and smaller items. If you don't have any, shower curtain hooks, at Amazon, can be picked up cheaply.
Home organizer Sarah Dunn reiterates the fact that decluttering and minimizing will do more for any organization project than a new product will, for example, getting rid of the random mismatched bedsheets so you're left with a matching set will make your space feel more organized.
---
'Shopping our homes' may not provide the same thrill as a delivery of new kitchen organizers, but the effects will be much more long-lasting, and more sustainable. Reappraise your shelves with a focus on accessibility and items you actually use every day, and you'll make cluttered closets and overflowing pantries a thing of the past.
Sign up to the Homes & Gardens newsletter
Decor Ideas. Project Inspiration. Expert Advice. Delivered to your inbox.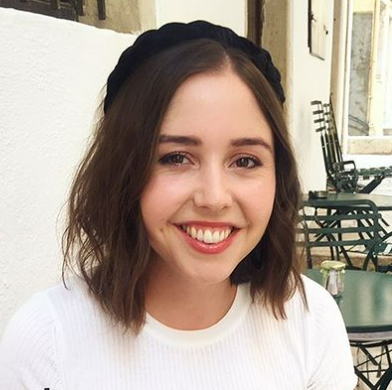 Millie Hurst is the Solved Section Editor at Homes & Gardens. She has six years of experience in digital journalism, having previously worked as Senior SEO Editor at News UK in London and New York. She then gained experience writing for women's magazines before joining Future PLC in January 2021. Millie has written for an array of homes brands including Livingetc and Real Homes and was formerly Senior Content Editor at Ideal Home before taking on the position of Section Editor with Homes & Gardens. She has written and edited countless features on home organization, decluttering and interior design and always hopes to inspire readers with new ways to enjoy their homes. She lives in Sheffield, South Yorkshire and loves to weave nature-inspired decor and nods to time spent in Italy into her own home.