How to polish flatware to perfection – professional cleaners share their secrets
These five tricks for keeping flatware polished are super simple – and don't involve any scrubbing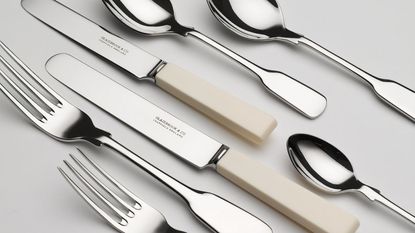 (Image credit: Glazebrook & Co.)
Polishing flatware has a reputation for taking time, patience, and a lot of elbow grease.
Luckily, professional cleaners have found some smart hacks to make the process a little quicker – and eliminate the need to buff and scrub.
Whether you are hoping to keep your best flatware sets pristine, or bring an old set back up to scratch, these five tricks are must-haves for your cleaning arsenal.
How to polish flatware
In what might be the best news you can hear when it comes to cleaning, to polish your flatware and keep it shiny, you need to avoid scrubbing altogether, says James King, operations manager and cleaning expert at DeluxeMaid:
'To avoid unnecessary wear and tear, ease up on the scrubbing and avoid getting too aggressive with abrasive scouring pads or harsh cleaners,' he says. 'Avoid the temptation to stack your flatware when it's still wet as moisture can get trapped between the pieces causing rust and water spots. It's best to let them air dry individually or give them a gentle hand-dry with a clean cloth.'
With the cleaning tips out of the way, here's how to polish them to perfection.
1. Use aluminum foil
Aluminum foil may seem somewhat unassuming, but it is amazing at removing tarnish from flatware – you can even remove rust with aluminum foil.
Although you can use aluminum foil in the dishwasher, for more expensive or precious sets, James King, cleaning expert, suggests lining a bowl with aluminum foil, adding hot water and a tablespoon of salt, then soaking your flatware for a few minutes.
'The combination of aluminum foil, salt, and hot water creates a chemical reaction known as ion exchange. This reaction helps to transfer the tarnish from the flatware onto the aluminum foil, leaving your flatware looking shiny and clean.
'It's a safe and effective method for reviving the luster of your flatware without the need for harsh chemicals or extensive polishing.'
James King is operations manager of DeluxeMaid, a home cleaning service in Indianapolis. With years of experience in the industry, he oversees all aspects of the business, ensuring exceptional service to clients.
2. Store your flatware correctly to avoid tarnishing
It is not just about how you physically polish the flatware, but how you store flatware that makes a difference to how shiny your sets are, shares Laura Fischer, VP at over&back.
'I think the way that one should store the silver is more important. Using the felt tarnish bags that the flatware came in will help diminish any tarnishing while being stored.' You can find extra felt bags for flatware at Amazon.
'I think a lot of people just put the silver in a box or drawer uncovered. Also putting a desiccant packet in the box with them will also help absorb any moisture when being stored.'
3. Try a vinegar soak
Cleaning with vinegar makes almost any task ten times easier – and the same goes for polishing flatware.
Cleaning expert James King explains that soaking your flatware in equal parts white vinegar and distilled water helps to break down tarnish on metallic surfaces after just a few minutes.
Remove from the solution after a few minutes and rinse and buff dry to prevent water staining.
4. Avoid using your dishwasher when possible
Although silver flatware is not one of the things you shouldn't put in a dishwasher, Gemma Tubbrit, manager at AC Silver, suggests they are best washed by hand where possible to prevent damage and blunting.
When you do use a dishwasher to clean your flatware, Gemma recommends cutting down on detergent and keeping your fancier silverware separate: 'never put stainless steel and silverware in the same basket as direct contact between such pieces may cause damage to the silver.
'Always be sure to remove as soon as the cycle is done and buff dry with a lint-free cloth to keep them shiny.'
5. Use a dedicated silver polish for flatware
Of course, when cleaning silver, a good silver polish is one of the most effective methods of achieving a mirror-like finish – just be sure to pick a polish safe for use on utensils and follow the directions to avoid food contamination.
'Apply a small amount of silver polishing cream to a soft cloth and rub the cream over the flatware using circular motions,' says Prerna Jain, cleaning expert and CEO of Ministry of Cleaning. 'Continue rubbing until the flatware is shiny and free of tarnish then rinse the flatware with water and dry it with a clean cloth.'
Best everyday
This simple cutlery is perfect for everyday use. Reviewers all say that the handles feel smooth and weighty, without being too heavy. Each utensil does an excellent job of cutting, scooping, and spearing, so it's our top recommendation.
Best classic
As a classic set, this both looks and feels luxurious. Comfortable to hold and not too heavy, the knives cut really well. We love the fluid, contemporary shape too.
Best modern
Some of the most stylish flatware is this simple. With a modern touch, the slim stems look casually elegant and well-suited to everyday dining.
FAQs
What should you not use to polish flatware?
When polishing flatware – be it silver or stainless steel, it is important to avoid anything abrasive when polishing. Abrasive pasts and cleaners will scratch the surface, even just subtly, making your flatware look duller than it did before cleaning.
Does baking soda damage flatware?
Baking soda can be made into an abrasive paste with water or vinegar, but it is usually not harsh enough to damage your silverware. To be safe, dilute the baking soda down into a more watery solution before buffing the flatware, rinsing, and drying.
---
After polishing your flatware, pay the same attention to cleaning your best dinnerware and buffing your best glassware, and you will have an enviable dinner set ready for hosting in style.
Sign up to the Homes & Gardens newsletter
Decor Ideas. Project Inspiration. Expert Advice. Delivered to your inbox.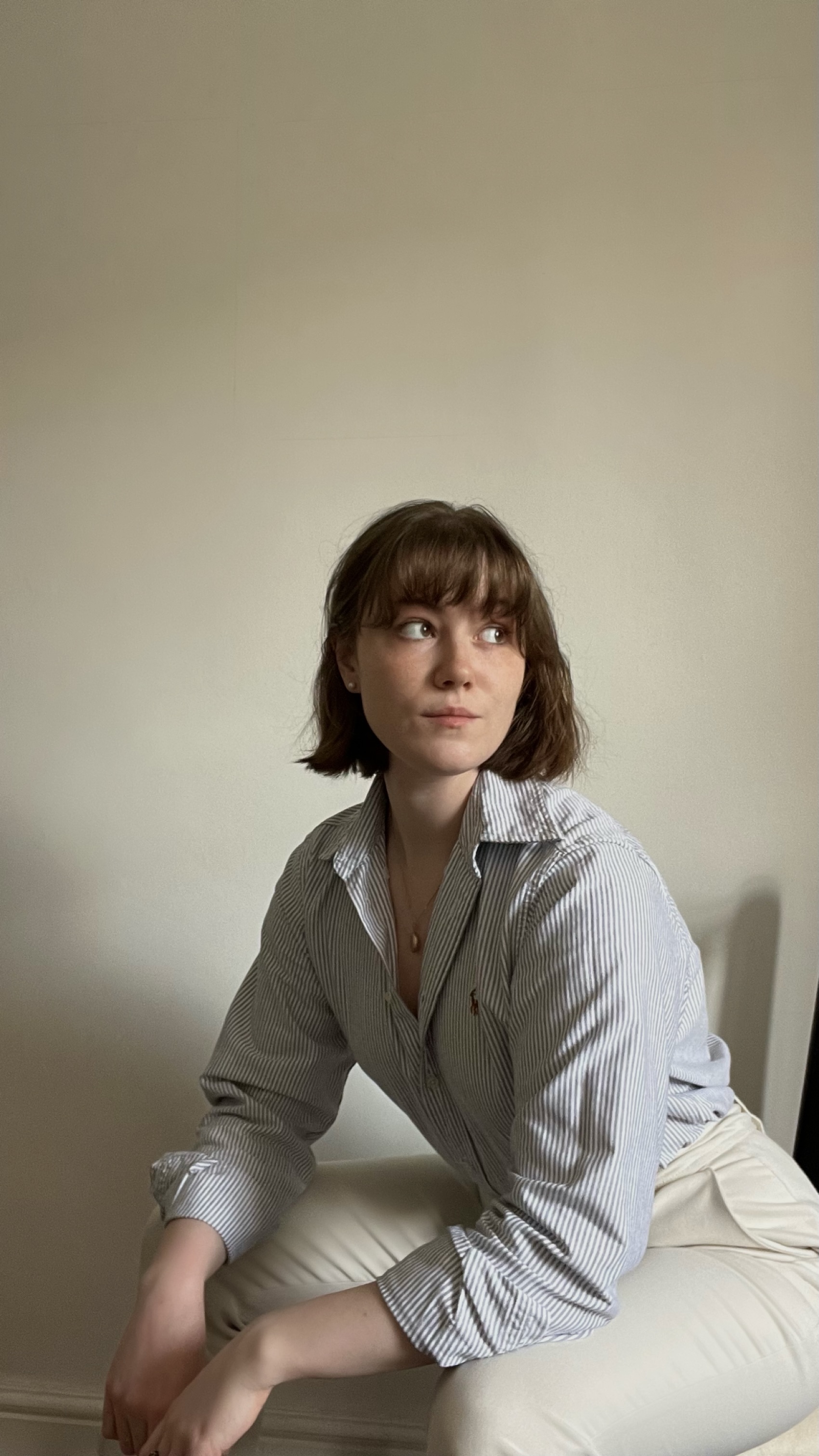 Chiana has been at Homes & Gardens for a year, having started her journey in interior journalism as part of the graduate program. She spends most of her time producing content for the Solved section of the website, helping readers get the most out of their homes through clever decluttering, cleaning, and tidying tips – many of which she tests and reviews herself in her home in Lancaster to ensure they will consistently deliver for her readers and dabbles in the latest design trends. She also has a first-class degree in Literature from Lancaster University.