How to stop mold growth in a laundry room – 4 tips the professionals always use
Experts share the best mold-busting methods for this hardworking space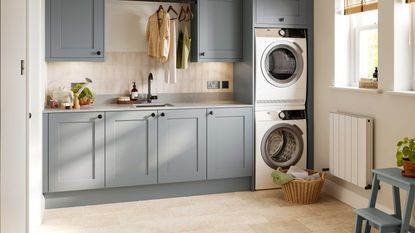 (Image credit: Symphony)
Sign up to the Homes & Gardens newsletter
Decor Ideas. Project Inspiration. Expert Advice. Delivered to your inbox.
Thank you for signing up to Homes & Gardens. You will receive a verification email shortly.
There was a problem. Please refresh the page and try again.
Mold growth in a laundry room is a common concern due to the moisture and warmth inherent to the space where we wash and dry our clothing.
It can become particularly difficult in the colder seasons, too.
Preventing mold growth in your laundry room is essential for maintaining a healthy environment, as well as keeping your clothes looking good and appliances functioning properly.
How to stop mold growth in a laundry room
Whether it's on the walls and trim around your laundry room storage, on the ceiling or in your washing machine, experts have shared how to keep on top of mildew.
1. Use mold-inhibiting additives
It's important to use the right detergent on your clothes in a laundry room that has mold growth, for example, one with anti-fungal additives. 'It's like you're giving your clothes an extra layer of defense,' says James King from Deluxe Maid.
These additives work to protect your clothes as your washing machine is running a cycle, ensuring that even if you accidentally leave damp laundry behind, mold won't find it as inviting. Add a few drops of tea tree oil to your laundry or use a cup of Borax, at Walmart to keep laundry fresh. You may like to read up on pro cleaners' tips for removing mold from the rubber seal on a washing machine if you've noticed any build-up in your appliance.
James King is operations manager of DeluxeMaid, a home cleaning service in Indianapolis. With years of experience in the industry, he oversees all aspects of the business, ensuring exceptional service to clients.
2. Use mildew-resistant materials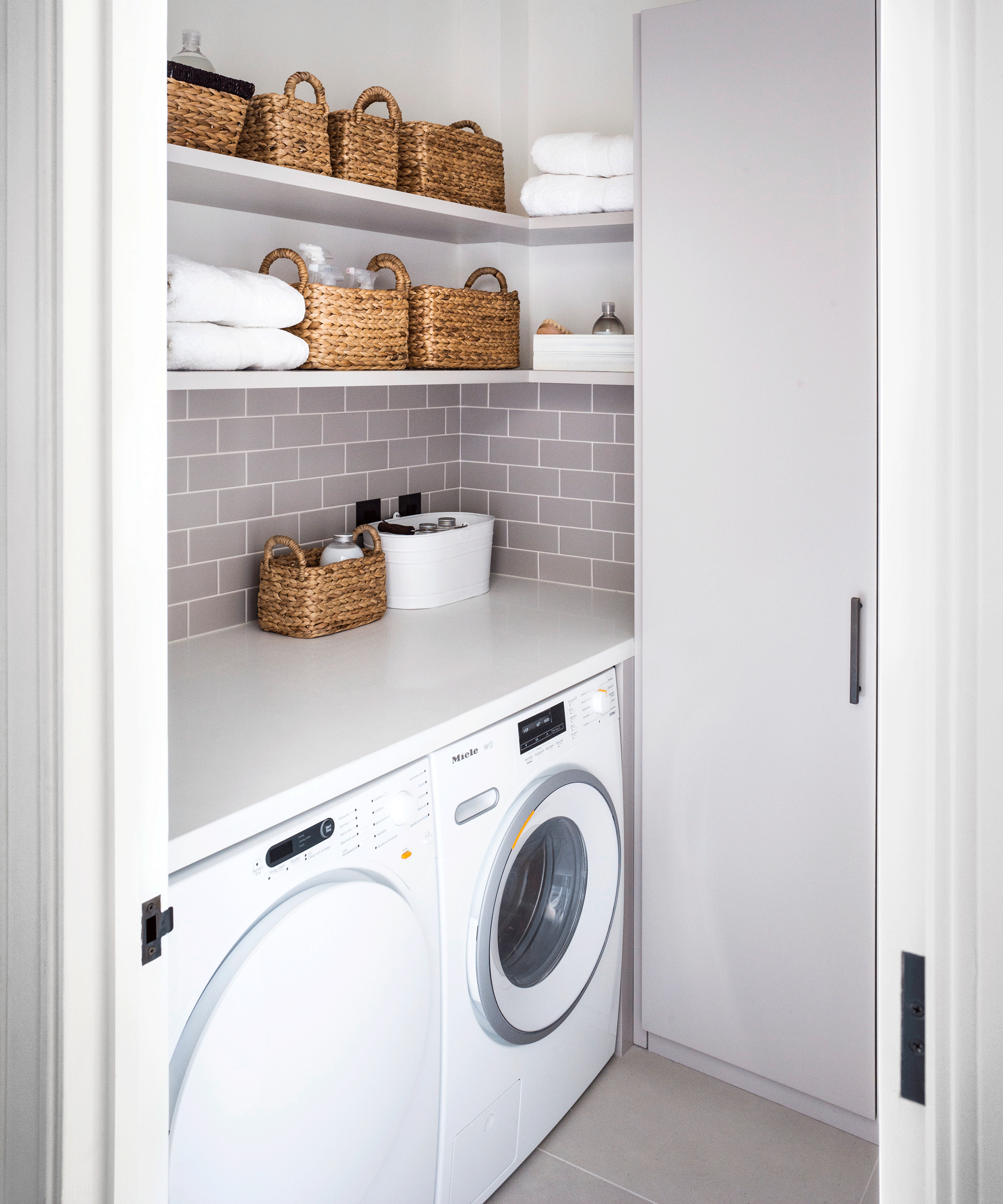 When renovating or designing your laundry room, opt for mold-resistant materials as these are less susceptible to mold growth and are easier to clean.
'Opt for mold-resistant paint and mildew-resistant caulk, from Amazon, when renovating or maintaining the room,' says mold cleaning expert Kevin Geick from Bio Recovery. So, even if your laundry room gets a bit humid, the mold won't find a comfy place to settle.
Kevin Geick, a manager here at Bio Recovery, a nationwide mold remediation company with over 20 years of experience in the field
3. Maximize natural light
One way to stop mold growth in your laundry room is by allowing as much natural light as possible to enter the room.
When UV rays come into contact with mold spores, they penetrate the outer layers of the spores and damage their genetic material.
This genetic damage prevents the mold spores from growing, multiplying, and forming colonies. This makes it a lot easier to remove the mold that has settled and discard the spores fully.
4. Ensure proper ventilation
Keeping the air flowing is one of the things people with nice-smelling laundry rooms always do, and according to Muffetta Krueger, founder of Muffetta's Domestic Assistant, this is one of the most critical aspects of mold prevention.
Mold thrives in damp, humid environments, so it's crucial to keep the air circulating. Make sure your laundry room has good airflow by using exhaust fans, opening windows when weather permits, and allowing sufficient space between appliances for air circulation.
Proper ventilation (and investing in one of the best dehumidifiers) helps reduce humidity levels, which discourages mold from thriving.
Muffetta Krueger is a cleaning expert and founder of Muffetta's Domestic with over 16 years of operational management experience in the service industry. Muffetta's Domestic Assistants provides housekeepers, house cleaners and maids, and is based in New York.
FAQs
What kills mold in laundry?
Treat the clothes with warm or hot water, distilled white vinegar, chlorine bleach, pine oil, or a phenolic disinfectant to kill the mold spores.
---
Preventing mold growth in your laundry room requires consistent effort. By implementing these expert tips, you can create an environment that is inhospitable to mold and maintain a clean, healthy, and mold-free laundry space.
Sign up to the Homes & Gardens newsletter
Decor Ideas. Project Inspiration. Expert Advice. Delivered to your inbox.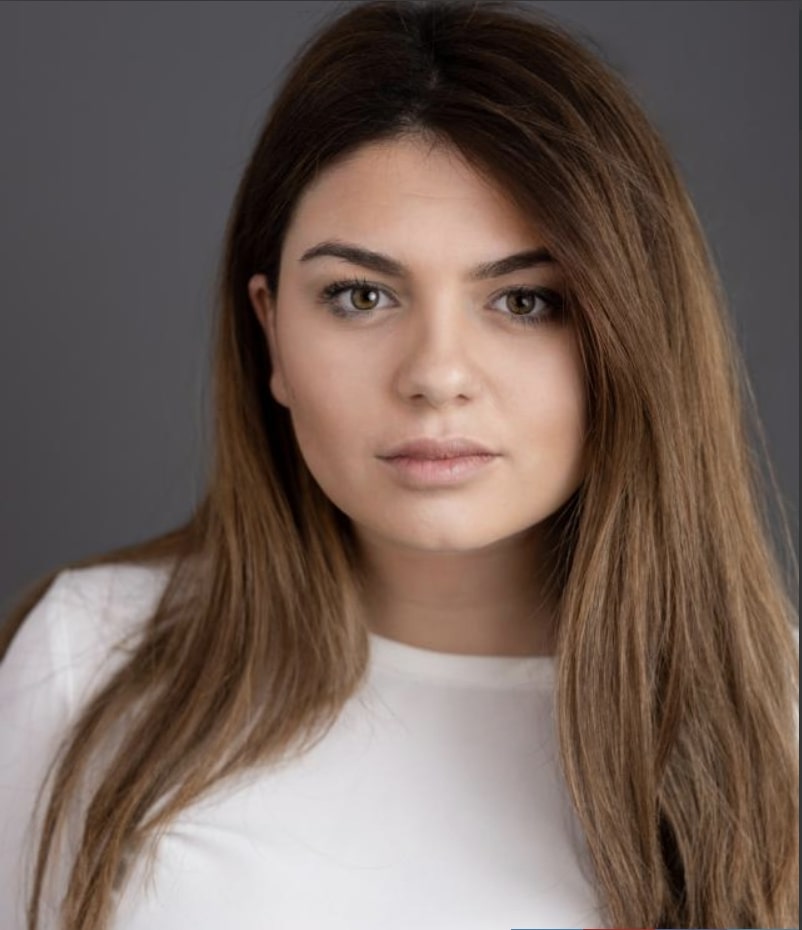 Seraphina has been working with Homes & Gardens producing articles across its website. She loves to decorate and also grow her own produce from her home in London. Her previous experience includes working at Women's Health and Fabulous Magazine's.