How to store glassware – 8 aesthetic and practical storage options to keep glasses scratch-free
These tips and tricks to have glassware efficiently displayed and stored will keep it looking good as new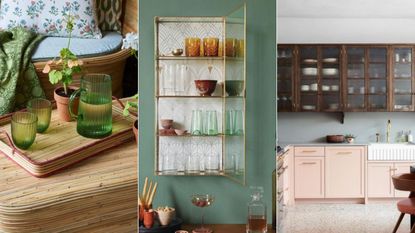 (Image credit: Birdie Fortescue / Future PLC)
Sign up to the Homes & Gardens newsletter
Decor Ideas. Project Inspiration. Expert Advice. Delivered to your inbox.
Thank you for signing up to Homes & Gardens. You will receive a verification email shortly.
There was a problem. Please refresh the page and try again.
Proper glassware storage is vital to its longevity. Whether you are looking for ways to store and display your glasses in your kitchen or dining room, or for safe ways to store precious or antique glassware when they're not in use, both should ensure they're out of harm's way so that they don't crack, chip or scratch.
If your glass storage can be good-looking if it's on display, all the better.
Our experts have provided their top tips for how to display glassware, such as when you are organizing a bar cart or home bar, with clever solutions that will prevent damage, as well as how to keep them protected when they are packed away, whether you need to store your spare glasses or are moving house.
How to store glassware
There are plenty of different ways to store your glassware, and with all of these different methods and options, there are some cardinal rules that apply to all.
1. Ensure the room temperature is consistent
Wherever you are storing glassware, ensuring the conditions are consistent is vital.
'Begin by choosing a storage area that maintains a consistent temperature and avoids direct sunlight', advises Elizabeth Grace, interior designer and founder of the Dream Homemaking blog. 'This prevents glassware from becoming vulnerable to temperature fluctuations that can lead to cracks and fading due to UV exposure.'
Elizabeth Grace is an Interior Designer, Furniture and Home Expert. She received her degree in Interior Designing from the University of Notre Dame. Elizabeth landed her first job as an intern with a leading firm in New York City, learning from some of the city's top designers. She currently works as an interior designer for both residential and commercial clients.
2. Give glassware plenty of space
If you are storing glassware on shelves or cabinets, 'allow adequate space between each glass, promoting air circulation and preventing moisture buildup. This is particularly important if you live in a humid climate, as excess moisture can lead to mold or mildew growth,' continues Elizabeth Grace.
3. Store precious glassware separately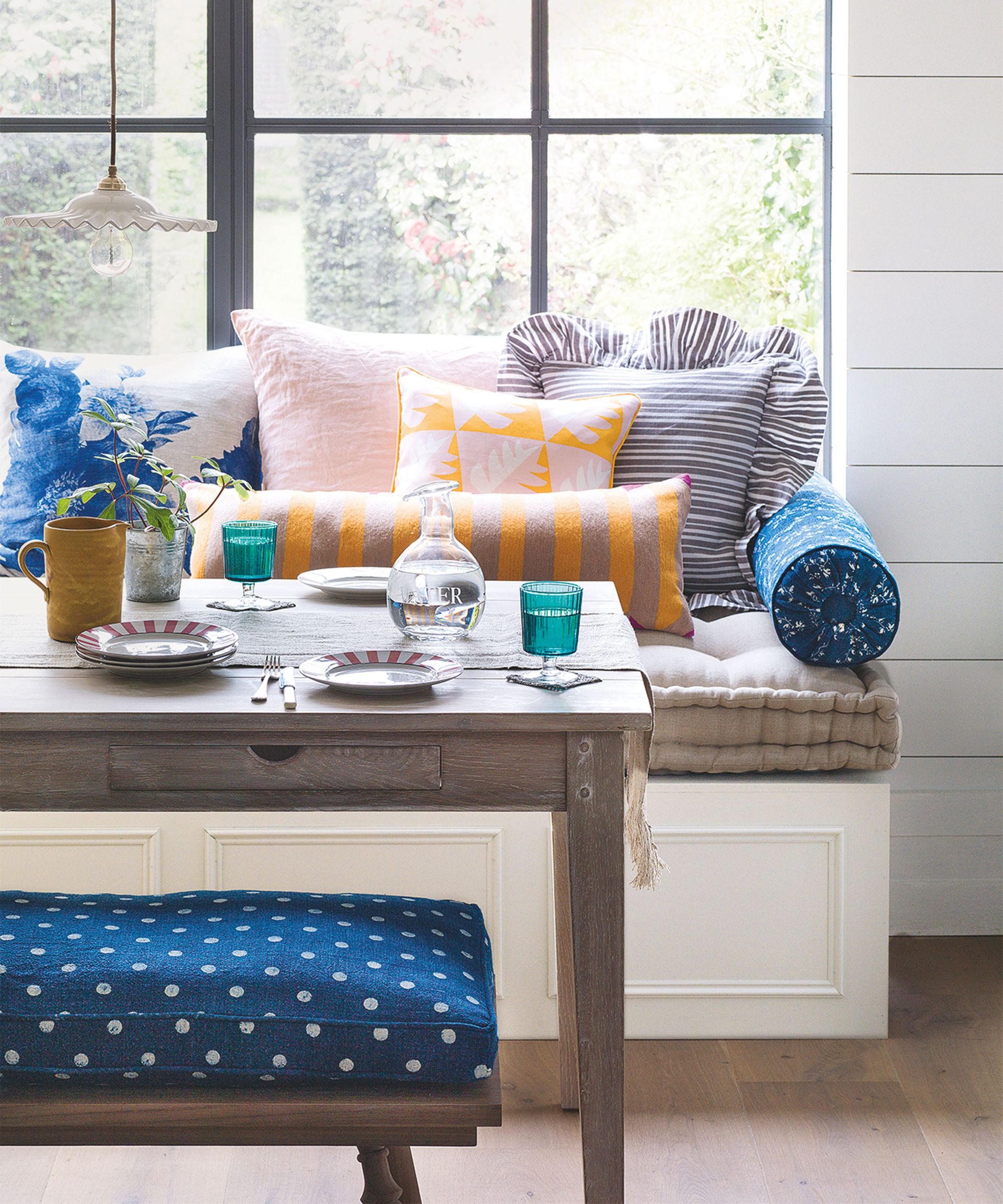 Karina Toner at Spekless Cleaning, also suggests, 'If you have particularly delicate glassware or heirloom pieces, consider storing them separately from everyday glassware to prevent accidental damage.'
Karina is the Operations Manager at Spekless Cleaning, a trusted maid service based in Washington D.C. The team has over five years of experience providing top-quality cleaning services for both residential and commercial clients. Karina oversees every aspect of the business, ensuring that every client gets the same top-notch service and a spotless clean every time.
4. Arrange visible glassware in categories
If you opt to showcase your glassware collection with open kitchen shelving, then an aesthetic display is paramount. One way to do this is to store glassware by category, making them not just good to look at but easy to access.
'Arrange glassware by size, color, or style for an elegant and decorative display that doubles as functional storage', suggests Angela Rubin from Hellamaid.
Hellamaid is an award-winning cleaning company in Canada that's been featured on multiple global media brands.
5. Store wine glasses on a hanging rack
'For wine glasses or delicate stemware, hanging racks can save space and reduce the risk of breakage', advises Karina Toner.
'These racks allow you to insert the stem of the glass between prongs,
with the bowl facing downwards. This design helps keep dust and debris from
collecting within the bowl', explains Mariusz Baran, owner of We Clear Everything.
These are also a stylish addition to a kitchen area to add visual interest and make the most of vertical space. We recommend this Danyia Solid Wood Wall Mounted Wine Glass Rack from Wayfair (above).
6. Store glasses away in cabinets and drawers
Jonathan Faccone, founder of Halo Homebuyers says, 'If you have storage space at your disposal, it is best to store glassware items in cabinets and drawers. This will allow for easy access and make them less likely to get knocked around or damaged.'
Storing glasses in drawers may be an unconventional option but can be a better alternative to keeping them in kitchen cupboard storage, since you can more easily make sure they are not rubbing together, and you can easily implement the use of dividers.
When storing glasses in drawers and cabinets, using inserts and dividers is a great way to add a layer of protection for your glassware.
Angela Rubin advises, 'Utilize cabinet inserts or drawer dividers to create designated compartments for different types of glassware. This not only prevents items from clinking together but also adds an organized and visually appealing touch.'
'Consider custom-built drawers with padded compartments specifically designed for glassware. These drawers provide a secure and organized space to store delicate pieces.'
We recommend this shelf cabinet liner from Amazon to line the bottom of a drawer or cabinet, as well as these expandable drawer dividers from Walmart.
Jonathan Faccone is a full-time real estate investor and developer.
He is the Managing Member of Halo Homebuyers, a real estate home-buying
company based in Bridgewater, New Jersey, and doing business throughout New
Jersey and Eastern Pennsylvania. Halo Homebuyers has been named one of the
best home-buying companies in NJ by Clever, Upnest, Houzeo & Real Estate
Witch.
7. Use purpose-made glass storage boxes
If you need to know how to store glassware away when not in use, Karina Toner advises, 'use appropriate storage containers such as sturdy boxes, plastic bins, or specialized glassware storage boxes. Make sure they are clean and dry before placing glassware inside.'
These are the safest option to keep your glasses from getting damaged, and can be great for transferring glasses between seasons or when moving house, for example. This is not the most aesthetic option but is a handy and effective storage solution.
'Stackable racks or shelves designed specifically for glassware provide a convenient solution for everyday storage', comments Elizabeth Grace, founder of the Dream Homemaker Blog. 'These racks often come with non-slip surfaces, ensuring that your glassware stays securely in place.'
Mariusz Baran adds, 'These boxes have individual compartments to prevent the glasses from knocking against each other, thus preventing breakage or chipping. They are also handy for those moving home or transporting glassware in bulk for events like wine tastings'.
We recommend this Sorbus glassware storage from Amazon (above) which comes with a zip top and handles for easy transport.
Storing glassware in boxes can also be particularly convenient for safely removing and organizing clutter.
'Not only does this protect your items,' says Jonathan Faccone, founder of Halo, 'but it also allows you to quickly find what you need without having to search through a cluttered space.'
Karina Toner suggests, 'If you're storing glassware for a longer duration, label the boxes with their contents. This makes it easier to find specific items when you need them.'
8. Use dividers and material protectors
Don't underestimate the power of using dividers or soft materials to separate and cushion items; this will have a big impact in reducing glasses scratching and smashing one another.
Store glassware with a soft layer such as felt or fabric liners between pieces to minimize friction. For glassware storage, we recommend this LotFancy Stemware Storage Container from Walmart.
Jonathan Faccone adds, 'You can store glasses safely on shelves or in cupboards. Be sure to use dividers and separators so that the glassware is not rubbing against each other. Make sure that all of the items are secure and cannot move around and bump into each other when you open and close doors.'
You can use these Fixwal 8pcs Acrylic Shelf Dividers from Amazon to separate glasses on shelves.
Karina Toner suggests: 'Alternatively, you can also attach felt or silicone protectors to the bottom of glassware to prevent scratches when placing them on shelves or in storage containers.'
This material should keep glasses from shifting around or being able to be pushed back when cupboards get full, so glasses will stay where they are, in a protected, slightly spread-out fashion. We recommend this silicone mat from Amazon for this purpose.
When moving, Jonathan Faccone reminds us to: 'Wrap each glass item in bubble wrap or using other soft padding material between items also helps to reduce any possible scratches or breakage.'
FAQs
What is the best way to store glasses to keep them clean?
We recommend storing glasses upside-down since this will prevent dust and other debris from collecting in the glass. However, there are also cons of storing glasses upside-down.
'There is some debate about whether glasses should be stored upright or upside down. Storing them upright can help prevent dust from accumulating inside the glass, while storing them upside down can protect the rims from potential damage. Choose the method that works best for your specific glassware and storage space', suggests Ilia Mundut, founder & CEO of HeftyBerry .
Ilia Mundut is the Founder & CEO of HeftyBerry, a store for wreaths, interior decor, and home and garden designs.
---
Glassware is an important part of your kitchen, key for entertaining and daily usage, which is why it's so important to keep it in great condition.
Elizabeth Grace advises, 'Periodically inspect your stored glassware to identify any signs of wear or damage. Regular maintenance, such as cleaning with gentle
glass cleaner and checking for loose or wobbly dividers, ensures that your
glassware storage remains effective.'
These tips should keep you well stocked and confident about the way your glasses are stored and displayed.
Sign up to the Homes & Gardens newsletter
Decor Ideas. Project Inspiration. Expert Advice. Delivered to your inbox.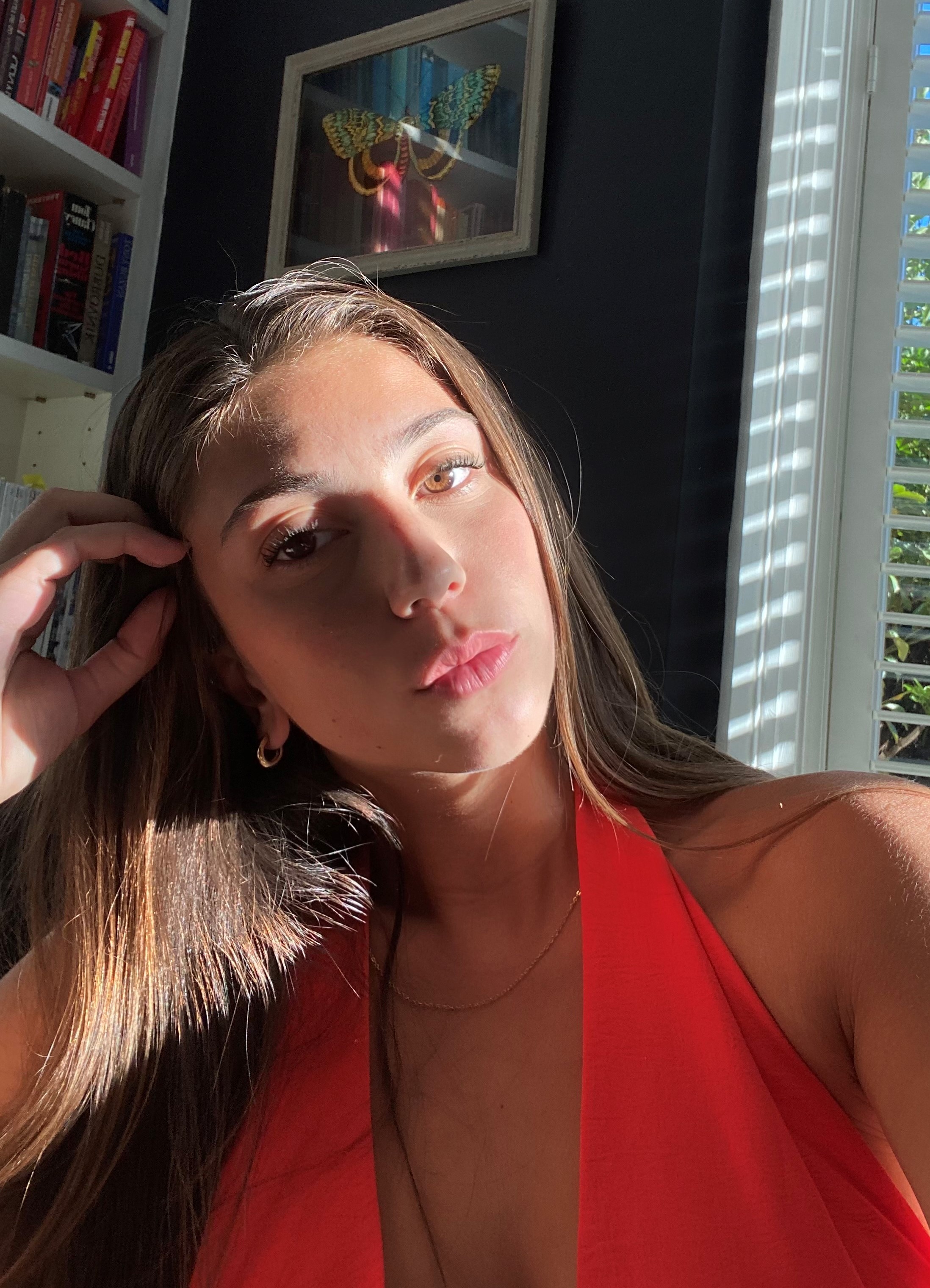 Lola Houlton is a news writer for Homes & Gardens. She has been writing content for Future PLC for the past five years, in particular Homes & Gardens, Real Homes and GardeningEtc. She writes on a broad range of subjects, including recipe articles, reviewing products, writing 'how to' and 'when to' articles. Lola now writes about everything from organization through to house plants. Lola is a graduate student, who completed her degree in Psychology at the University of Sussex. She has also spent some time working at the BBC.