Kitchen cupboard storage ideas – tips for designing functional cabinets
Make your kitchen cupboard storage ideas work for you, from resolving awkward corners to strategizing your kitchen island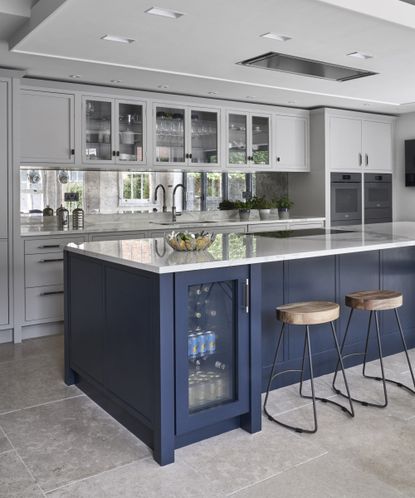 (Image credit: Future/Davide Lovati)
Accessing genius kitchen cupboard storage ideas is a high priority, whether you're designing a new kitchen or trying to maximize your current one.
Everyone is looking for kitchen ideas that work hard. We spend so much time in our kitchens nowadays – from cooking and entertaining to working – so cupboard storage is more important than ever.
Planning makes perfect, of course, so it's always best to consider what you really need from the space from day one.
'When planning kitchen cupboard storage ideas, it is important to think about the size of the kitchen, whether it is open to the living area and what you need and want to store within immediate reach of the cooking zone, the eating zone, etc,' says Richard Moore, design director at Martin Moore.
Kitchen cupboard storage ideas
We've spoken to kitchen design experts to get their tips on creating a kitchen equipped to handle your storage needs both big and small, as well as kitchen storage ideas and tricks for making the most of the cabinetry you already have.
From 'magic corners' to disappearing doors, get space savvy with these kitchen cupboard storage ideas.
1. Glass fronted cabinets will force you to declutter
'Glass is an excellent finish for kitchens. Not only do glazed cabinets break up the monotony of repetitive, solid fronted doors – especially in large spaces – they maximise the flow of light into darker corners', says Tom Howley, founder of the eponymous kitchen design firm.
'Glass cabinets and open shelving for kitchens also deter the clutter that might build if you keep your items closed away behind cupboard doors. It's sometimes too easy to stack paperwork in the same space as your breakfast bowls – you won't do that if the world can see what you're up to, so it does promote a level of organisation too.'
2. Push your cupboards' dimensions to the limits
When planning kitchen cupboard storage ideas and layouts, think about just how much space you can eke out of the space, both vertically and horizontally.
'Extra tall and deep cupboards can be tailored to maximize space, offering up to 65 per cent more room than standard-depth options,' explains Summers – especially useful if you are looking for small kitchen ideas that will maximize storage.
'Extra-tall units are best used within narrow layouts as it makes a room feel less crowded, while extra-deep cupboards can be used in rooms with low ceilings to extend storing space.'
3. Think outside the box by using cabinet tops
Remember, a kitchen cabinet's capacity for storage doesn't stop at the top shelf. 'A way to make your shelves work harder for you when planning how to organize a kitchen is to use the tops of the units for larger items, such as heavy casserole dishes, to give the space a more country feel', says Sophie Hartley, kitchen designer at Tom Howley.
'The bright pop of a classic earthenware pot, soup tureen or even a collection of vases will give a sense of interest right up to the ceiling.' In this kitchen, the top of a cabinet has been used to display color-coordinating woven baskets, that in turn provide storage for smaller objects.
4. Add some magic to you corner cupboards
Corner cupboards can be the absolute bane of sensible kitchen cupboard storage ideas — inaccessible, awkwardly laid out, but frustratingly abundant in space. Invest in kitchen cabinet ideas that allow you to make the most of them, says Summers.
'Carousel devices can be fitted inside corner cupboards to bring items from the back to the front with a quick pull or swing. This makes these areas much more accessible, and offers a great place to store larger pieces like pots and pans.'
In this design by Tom Howley, a magic corner system allows items stored in the depths of the cupboard to come forward as soon as the door is opened. Both magic corners and carousels can be installed into existing cabinets.
5. Divide your island into two
Kitchen island ideas can provide more than just a work surface and potential seating areas – they are also a fount of storage. Just remember to lay it out effectively.
'An island has two halves: there is the working side, for cooking, cleaning, etc, and there is the social/eating side, where guests can gather safely away from the cooking zone', says Richard Atkins, design director at DesignSpace London.
'Storage will reflect these different functions, with glasses, napkins, wine bottles, etc to hand on the social side.' This space has utilised a range of kitchen cupboard storage ideas, with a drinks fridge placed on the outside of the island, while cooking necessities are kept in cupboards on the more closed side.
6. Turn standalone cupboards into dedicated spaces
Found yourself with a storage space that's a little disconnected from the rest of the kitchen? Make a feature out of it. 'Consider if there are existing room features that can be utilised to create storage or clever pantry ideas — chimney breasts, recesses or under stair areas, for example', says Moore. 'Dedicated storage can also be designed into dressers or cupboards.'
In this kitchen designed by the Martin Moore team, an under-the-stairs cupboard has been turned into a breakfast area, containing a worktop for appliances that are only really needed in the morning, as well as drawers and open shelving, all tucked discreetly behind a bi-folding door.
7. Optimize your island with deep storage
To ensure an island is as useful as possible, you need to make the most of every part of it — and that means storage needs to stretch right into its centre. 'A mix of deep shelving behind closed cabinetry and pull-out units is the best way to optimise storage in an island counter,' says Howley.
'In terms of space saving kitchen cupboard storage ideas, the rule is pull-out. Fit deep cabinetry and pull-out drawers or a cage system for a multi-layered, discreet and effective storage system.' As well as squeezing in storage facilities on all four sides, the kitchen island above also has cupboards fitted to its corners for maximum utility.
8. Get low and maximize your plinth space
Looking for where to fit in kitchen cupboard storage ideas to squeeze even more storage? The answer is right at your feet. 'An often-unused space that spans the full length of your room, plinths offer a discreet means of expanding your home's storage potential,' says Summers.
Turning the space below your cupboards into functional storage doesn't require completely remodelling a kitchen either. 'An adapter kit can be used to transform these vacant kickboard areas into useful drawers that are a great spot for storing trays, baking sheets, and that very important banana loaf tin!'
9. Make your doors do the work
No one wants to have to reach right to the back of a cupboard to find a tiny pot of paprika. Consider reconfiguring the depth of your shelves to accommodate for a rack on the inside of a cupboard door.
It will mean the shelves don't stretch all the way out to the very front of the cupboard space, but a shallower rack built onto the door will mean smaller items like wine glasses or spices are kept right at your fingertips.
10. Integrate your trash
The trash can is never going to be a source of visual excitement in a kitchen, so use kitchen cupboard storage ideas to hide it away altogether. 'Switch to an integrated bin to keep recycling organised and out of sight,' says Summers. 'Tucked behind cupboard doors, they also keep a room looking streamlined.'
This pull-out garbage unit by Howdens features units for both trash and recycling to help keep refuse organised too.
11. Add lighting to glass fronted cabinets
Kitchen cupboards add so much more than storage to your kitchen, and deserve to be treated as a major design feature. If you've already gone for glass-fronted cabinets, consider adding a little extra sparkle. 'Integrating kitchen lighting ideas ensures your finest pieces are never forgotten', says Howley.
'It also provides an alternative ambient light source when you're enjoying a romantic dinner or cocktails with friends. Used in the right places, such as in corners or where there is a lot of closed cabinetry, glass-fronted cabinets can make your kitchen look even more spacious.'
12. L-shaped doors maximize outer corner storage
The inner corner is the most awkward aspect of kitchen cupboard storage ideas — but outer corners require some smart thinking too. On an island, they can be rendered dead spaces by drawers at right angles on either side, and an ability to access end units from more than one side would open greater storage possibilities.
Doors that wrap around the right angle are the solution. 'At DesignSpace London, we offer a unique folding detail which allows doors to be made in an L-shape', says Atkins. 'They seamlessly clad tall elevations, even around corners, which helps make the most of awkward spaces.'
13. Add a tall pull-out larder
Got a tall, skinny space? Plump for a pull-out larder. 'Use a room's height to your advantage for small kitchen storage ideas that takes up less floor space', says Summers. 'Tall, larder-style units make the most of the wall elevation and offer a place to store frequently used groceries. They also have a pull-out or pull-and-swing design that ensures items at the back are easy to access.'
'These are designed to suit modern day needs, with capacious storage space to accommodate, for example, several litre bottles of mineral water as well as dry goods, oils, sauces and other ingredients/necessities', adds Moore.
14. Save swing space with pocket doors
Filling your kitchen with cupboards also means filling it with doors that need to swing all the way open. Consider door solutions that minimise intrusiveness into precious open space, such as bi-folds or even super discreet pocket doors.
'A great way to save space is to fit pocket doors at the entrance', explains Hartley. 'These doors slide into the wall, meaning you don't have to worry about a full, traditional door obscuring any cabinetry within the kitchen when it's open.'
15. Tuck storage behind the backsplash
When cooking, you want every utensil close at hand — and it doesn't get much closer than a shallow cupboard hidden behind the backsplash.
'This sliding wall system conceals a variety of kitchen paraphernalia when not in use, but glides out smoothly from behind the work surface or cabinets when cooking or entertaining, making everything easily accessible', explains Atkins of DesignSpace London's Modulnova units.
'Being able to store knives in this system eliminates the knife block from the worktop, creating a safer environment for families with young children.'
16. Be flexible with modular units
If you sense your kitchen storage needs may change in the coming years, consider using a system that allows shelving units to be easily altered. 'In a small home, it's great to be able to change the design once in a while', says Peter Erlandsson, co-owner and director of String Furniture.
'With the flexibility of String, you can achieve a completely new look whenever you like. Modular, open shelving provides a great way to fit storage into small spaces. The best thing about modular furniture is that it really can be installed anywhere.
'Make sure you use a mix of open shelving and cabinet styles to create a display unit that is flexible enough to hide the things you don't want on show.' Units like these can be altered over time to move shelves higher or lower depending on your current usage needs.
How do I maximize my kitchen cabinet storage?
If you're at the designing stage, going bespoke is always going to be the best way to allow you to maximize unique kitchen layouts.
'With a bespoke kitchen designer, you can design shelves that work for you in even the most awkward of corners. The trick is to think carefully about where you could slot in a panel of shelves, freeing up space in other areas', says Hartley.
If you have already built your kitchen cabinets, think carefully about which space works best for which type of item. Deep cupboards will work better for large items like pots and pans than for spices, which are best stored on shallow shelves or drawers.
Inserts are also available at affordable prices to maximise tall spaces between shelves — i.e. add an extra shelf in between two existing ones — to allow you to double stack smaller items.
'Kitchen cupboard storage ideas that use cutlery trays, dish racks, spice racks, pull-out trays, etc help keep small items tidy and can dramatically improve efficiency', adds Atkins.
What is the best way to organize kitchen cupboards?
Striking a balance between aesthetic and functional concerns is key when organising kitchen cupboard storage ideas – and the prettiest way to organise a space is often the most practical too.
'Decorative plates and vases are obviously a great go-to for open-shelf styling, but in reality this isn't entirely practical, especially if you're relying on open shelving as a usable storage solution', says Hartley.
'So, consider stacking bowls and plates in symmetrical piles, or lining up your saucepans for easy access. Dotting some plants and decorative items around the more practical items will add interest to the shelves, creating more of a visual statement.'
Sign up to the Homes & Gardens newsletter
Decor Ideas. Project Inspiration. Expert Advice. Delivered to your inbox.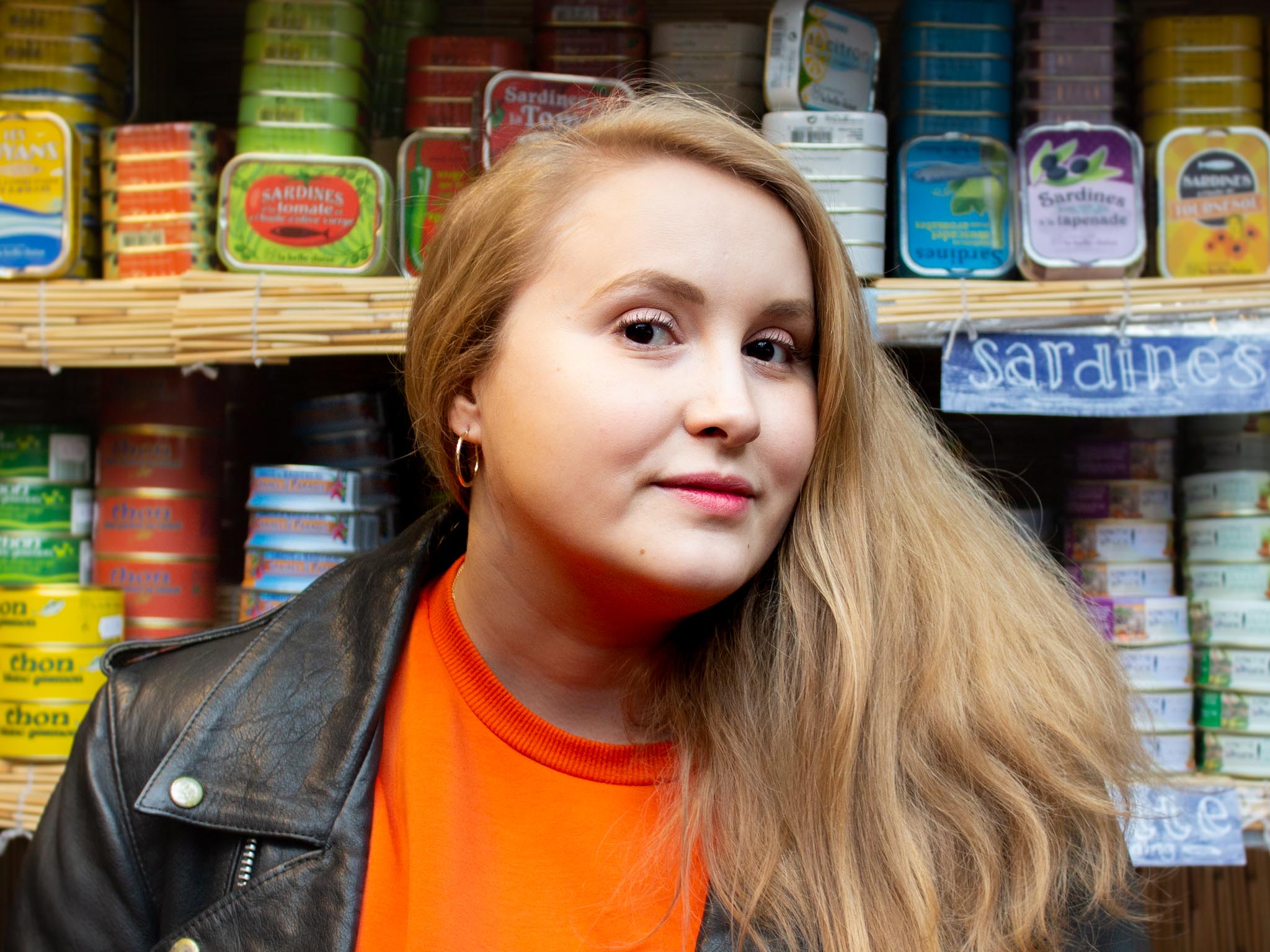 Ailis started out at British GQ, where a month of work experience turned into 18 months of working on all sorts of projects, writing about everything from motorsport to interiors, and helping to put together the GQ Food & Drink Awards. She then spent three years at the London Evening Standard, covering restaurants and bars. After a period of freelancing, writing about food, drink and homes for publications including Conde Nast Traveller, Luxury London and Departures, she started at Homes & Gardens as a Digital Writer, allowing her to fully indulge her love of good interior design. She is now a fully fledged food PR but still writes for Homes & Gardens as a contributing editor.