How to warm up a north-facing room – 4 tricks to make a dark room feel toasty
These four heat-retaining tricks are perfect for keeping north-facing rooms warm without turning up the heat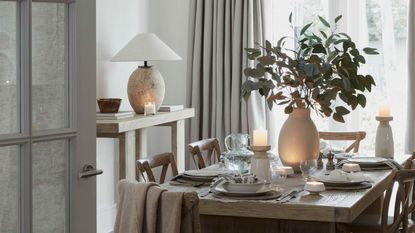 (Image credit: Layered Lounge)
North-facing rooms suffer from a lack of warmth and sun year-round, but it is felt more in winter when every little bit of extra heat is essential to staying warm without skyrocketing bills.
While you can't do much to change where your room is situated, there are several things you can try to help keep north-facing rooms feeling warmer for longer – even on gray days.
When struggling with a north-facing spot, these are the best tips to keep your house warm without turning up the heat, according to the experts
How to warm up a north-facing room
When trying to keep a north-facing room warm, especially when trying to keep a bedroom warm without heating, or keep a living room warm without heating, you will need to focus on heat retention. Keeping what heat you produce in your home is the only way to feel cozier when you don't have the heat of the sun outside to help you.
1. Keep furniture away from heat vents and radiators
North-facing rooms are naturally harder to heat as you have to warm the cold air in the room and your walls given they are not heated from the outside. To make this easier and cut energy bills, Chris Harvey, heating specialist at Stelrad, recommends rearranging your furniture to help make radiators and heat vents more efficient:
'For example, ensuring your furniture isn't obstructing your radiator is an efficient way to ensure the heat can continue to circulate. Positioning large items such as a sofa or bed nearby but not on top of your radiator or vents can also help to ensure you benefit from the heat the most, keeping you warmer for longer.'
Chris Harvey works for Stelrad, a manufacturing company creating innovate central heating with an emphasis on not just heating, but also room décor and interior design.
2. Add additional insulation in the way of furnishings
Keeping heat in and draft-proofing is important when heating a north-facing room to avoid cold air seeping in from outside and undoing your hard work immediately after your heating turns off, says Brad Roberson, president at Aire Serv.
'Weather stripping around doors and windows can help prevent heat loss, as can heavy thermal curtains or blinds which can be drawn at night to help minimize heat loss and opened during the day to let what little sunlight you might get, capturing natural warmth.
'I also suggest placing thermal rugs or carpets on the floor can provide an additional layer of insulation and feel cozier underfoot,' he adds.
3. Consider extra window insulation
Even if you have double-glazing, a lot of heat is lost through your windows. This is especially true for north-facing windows where the sun can't heat them and they act as ice blocks.
Carol J Alexander, home improvement expert at Fixr, recommends locking your windows to ensure a tight seal before trying window film insulation to add a third protective layer – keeping heat in and cold out. These should be used in conjunction with thermal curtains for the best heat savings, she adds.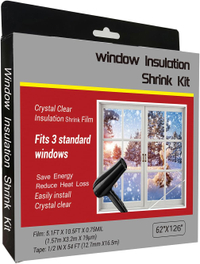 Window Insulating Film | $8.99 at Amazon
This insulating film can be applied to the inside of your windows to add a second or third layer of insulation against cold air without damaging your home.
Carol J Alexander has over five years experience s a home improvement writer. In her spare time, Carol enjoys DIYing her own home projects, pursuing other crafty hobbies, or spending time with her family.
4. Maintain the room's temperature to make heating it simpler
North-facing rooms aren't just cold in isolation. These spaces can leach cold air into the rest of your home making everything harder and more expensive to heat.
Although keeping your space at a constant temperature might not sound like a good way to save money at home, keeping your north-facing spaces at a steady ambient temperature is essential, Brad Roberson, HVAC expert says:
I strongly suggest using energy-efficient space heaters to add localized heat. Smart thermostats or temperature sensors connected to the central heating system can maintain the room's temperature efficiently to make it simpler to stay warm.'
FAQs
Are north-facing rooms always cold?
North-facing rooms will always feel colder than any other room in your home as they never see the sun. This can be great in summer when you need a cooler spot to escape heat and humidity, but it can be unbearable in winter when it seeps cold air around the rest of your home. In winter, you may need to heat this space more to counteract this or use heat retention and draft-proofing tips to protect your home from cold temperatures. This is especially true with north-facing rooms with more than one external wall.
How can I make a north-facing room look warmer?
Besides feeling cooler, north-facing rooms also tend to look cold too due to the lack of natural sunlight. To make the space look warmer (and trick your brain into thinking it feels cozier) you can use warm-toned lighting to give the space a cozy glow, and use warm-toned colors to counteract the cool light. Beiges, browns, and warm-based reds and yellows will make everything look and feel more welcoming.
---
Along with insulation and heating tips, it also helps to make a house look cozy by creating cozy corners in north-facing rooms. Laying plush textiles such as natural fiber throw blankets, cushions, and rugs will make any space instantly feel more welcoming and warmer. Adding in the best candles will also make the space feel and look warmer while adding a scent that makes any room worth cozying up in.
Sign up to the Homes & Gardens newsletter
Decor Ideas. Project Inspiration. Expert Advice. Delivered to your inbox.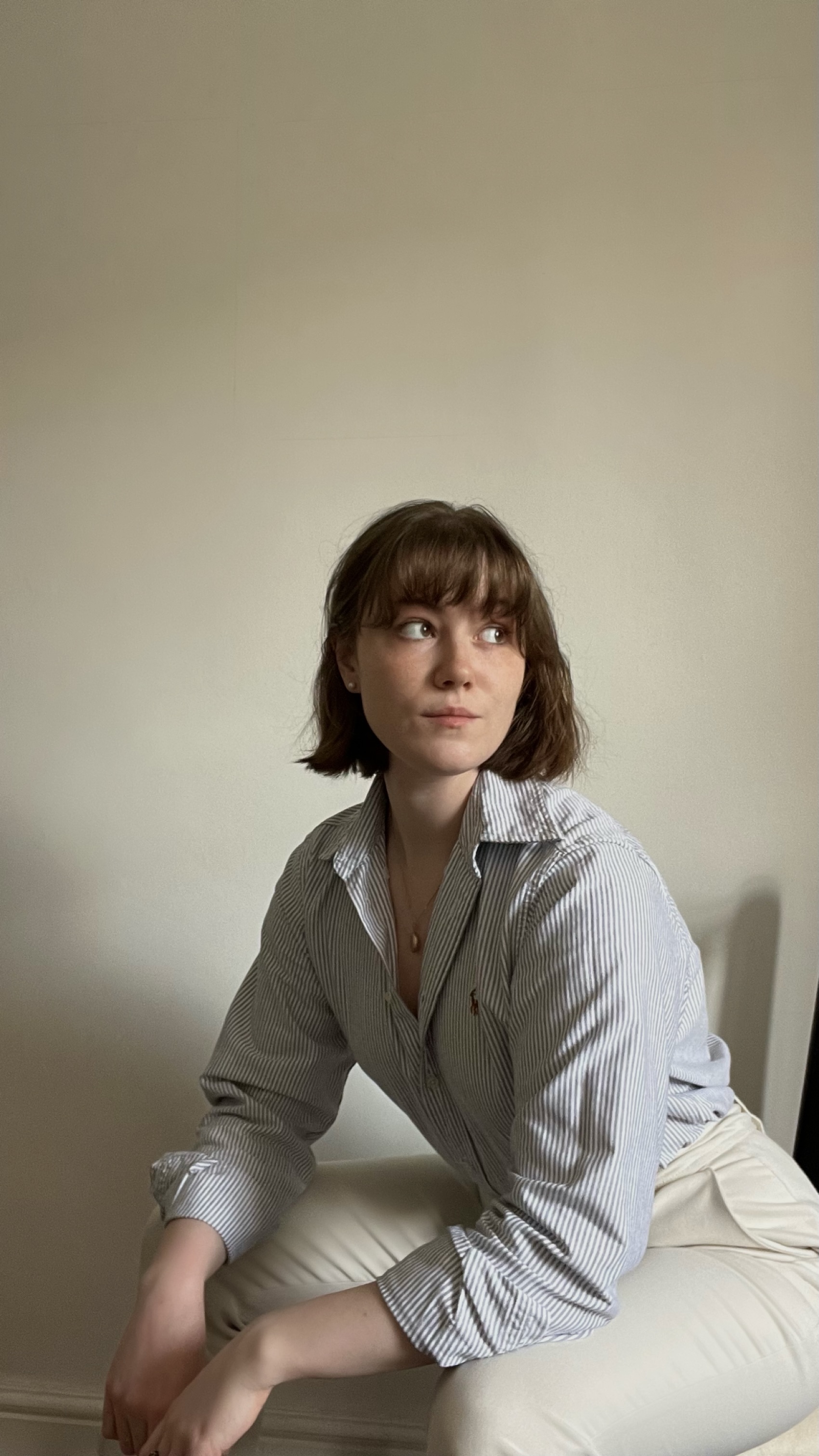 Chiana has been at Homes & Gardens for a year, having started her journey in interior journalism as part of the graduate program. She spends most of her time producing content for the Solved section of the website, helping readers get the most out of their homes through clever decluttering, cleaning, and tidying tips – many of which she tests and reviews herself in her home in Lancaster to ensure they will consistently deliver for her readers and dabbles in the latest design trends. She also has a first-class degree in Literature from Lancaster University.