7 things not to do when decorating with mirrors – according to designers
Experts explain the common mistakes when decorating with mirrors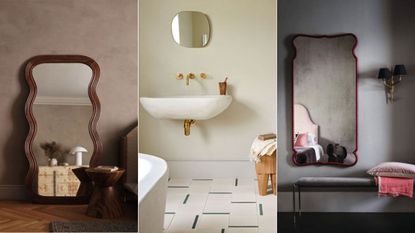 (Image credit: Anthropologie / Future PLC / Jon Day Photography )
Mirrors are versatile decorating tools that can enhance your living space, adding light, depth, and visual interest to your home. However, like any decorative element, there are common pitfalls to avoid when displaying your mirrors.
By avoiding these common mistakes when decorating with mirrors, you can ensure they add to the aesthetics and functionality of your home, rather than detracting from it.
Our experts have explained the top seven things not to do when decorating with mirrors.
What not to do when decorating with mirrors
Whether you are decorating with mirrors to make a room look bigger or looking for living room mirror ideas, be sure avoid these mirror-displaying mistakes so you can make the most of your space.
1. Ignore proportions
One mistake is not considering the scale and proportion of the mirror in relation to the room and furniture. Considering proportions is essential because they can determine how well a mirror will complement a space.
Oversized mirrors in a small space can overwhelm it, while tiny mirrors in a large room may go unnoticed or look out of place. This can disrupt the aesthetics and flow of a room, making decor in a room feel disjointed and awkward. A small mirror in an unexpected corner or around a door frame can be charming and whimsical, but will be mainly aesthetic than practical.
Ensure the size of the mirror complements the scale of the space it's in. You can check out our guide for using line in interior design for a perfectly proportioned room.
2. Overwhelm the space
While mirrors can create a sense of spaciousness, crowding a room or single area with too many mirrors can make it feel fragmented and chaotic. Not only can these crowd walls, but can also make a room look overly busy as a consequence of the multiple reflections.
'For this reason, never place them in spaces with too many furniture items,' advises Jason Farr, CEO of Aviara Pavers. 'This is because mirrors reflect light, making the space appear more cluttered.' You can, however, minimize clutter and simplify the room's layout to ensure you do not overwhelm the space, or be selective about the amount of mirrors you use.
It's all a balance; use mirrors purposefully rather than filling every available wall space with them.
3. Reflect undesirable views
'I love using mirrors to enhance the sense of space in my home and think the key thing to bear in mind is what the mirror is going to reflect,' advises Millie Hurst, section editor at Homes & Gardens. 'You don't want to place a mirror opposite a cluttered corner as you're effectively doubling the mess.
'After having one sleepless night in an Airbnb, I also recommend following the Feng Shui mirror rule for bedrooms of not having one facing the bed.'
Christina Giaquinto, professional organizer and Brand Ambassador of Modular Closets also advises, 'Don't place mirrors directly across a room from each other. This can create an uneasy visual effect and disrupt the flow of chi in your space, which can create a stressful feeling of disharmony.'
Instead, hang one opposite a beautiful piece of artwork, a view of the backyard, or a neatly arranged shelf of your favorite books.
Millie Hurst is Section Editor at Homes & Gardens, overseeing the Solved section, which provides readers with practical advice for their homes. Millie has written about and tried out countless cleaning and DIY hacks in the six years since she became a journalist, and has worked in both London and New York.
Christina Giaquinto is a Professional Organizer and Brand Ambassador of Modular Closets (DIY customizable closet units that organize any space in your home). Christina focuses on giving her clients the tools, methods, and techniques to transform their lives and homes through decluttering and organizing. She combines spiritual coaching and organizing to help her clients let go of things that do not spark joy and happiness.
4. Hanging mirrors at an inappropriate height
'The height at which a mirror is hung can greatly impact its overall effect on the room. Hanging it too high or too low can throw off the balance of the space and make it look awkward,' explains Keith Sant, founder and CEO of Kind House Buyers.
Mirrors hung too high can distort reflections or make them impractical, not reflecting the views you want, and serving little functional or aesthetic purpose.
'Another mistake I've seen friends make is positioning a mirror too low on a living room wall as you'll end up being able to see yourself 24/7 – not what you want while relaxing on the couch,' adds Millie Hurst.
'A general rule of thumb is to hang mirrors at eye level, so they are easily accessible and functional,' says Keith Sant.
5. Overlook lighting
When displaying mirrors, don't neglect to consider that they are great tools for increasing natural light in your home, and so to optimise their decorative benefits, consider the lighting in a room.
Avoid placing them opposite strong, direct lights, which can create harsh reflections and glare.
Additionally Keith Sant advises, 'Don't place mirrors in dark rooms or areas with no natural light. Natural light is essential when it comes to using mirrors decoratively. It helps reflect the light and adds brightness to a room, making it appear larger and more inviting. Placing a mirror in a dark room will not only defeat its purpose but also make the room feel even darker.'
Instead, position them to capture softer ambient lighting.
6. Rely solely on mirrors for decor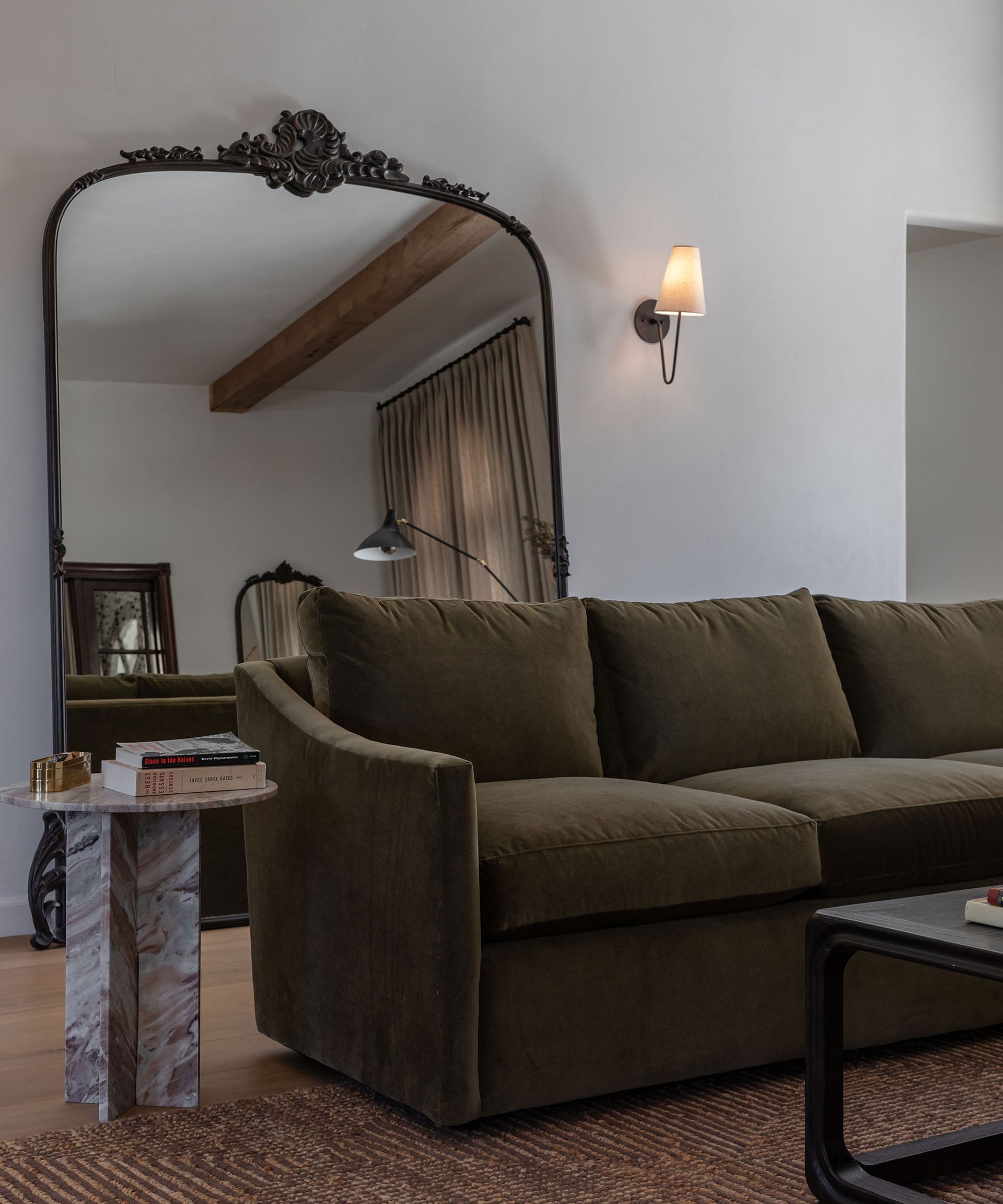 While mirrors can be a great decorative element to a space, relying too heavily on mirrors can make a space feel cold and impersonal. Instead, combine different wall decor elements to provide warmth, texture, and a personal touch.
7. Neglecting frames
'When choosing a mirror for decorative purposes, it is essential to consider the frame or design,' says Keith Sant. 'Avoid using mirrors with overly elaborate or distracting frames as they can take away from the overall look of the space. Instead, opt for simpler frames that complement the room's decor and add a touch of elegance.'
You should also ensure your frame does not clash with the room's aesthetic, instead find a mirror with a frame that complements your overall decor theme.
FAQs
Where shouldn't you display mirrors?
Feng Shui experts typically advise against placing a mirror opposite the front door, based on the idea that it will direct the energy back out of the door. Also, take care when hanging mirrors in the bathroom, as they need to be able to withstand moisture. A new mirror may fare better than something you pick up at a flea market.
---
'Finally, don't forget practicality – a mirror by the front door is always useful, as is a full-length mirror somewhere in the bedroom. And don't forget to clean them!' says Millie Hurst.
Sign up to the Homes & Gardens newsletter
Decor Ideas. Project Inspiration. Expert Advice. Delivered to your inbox.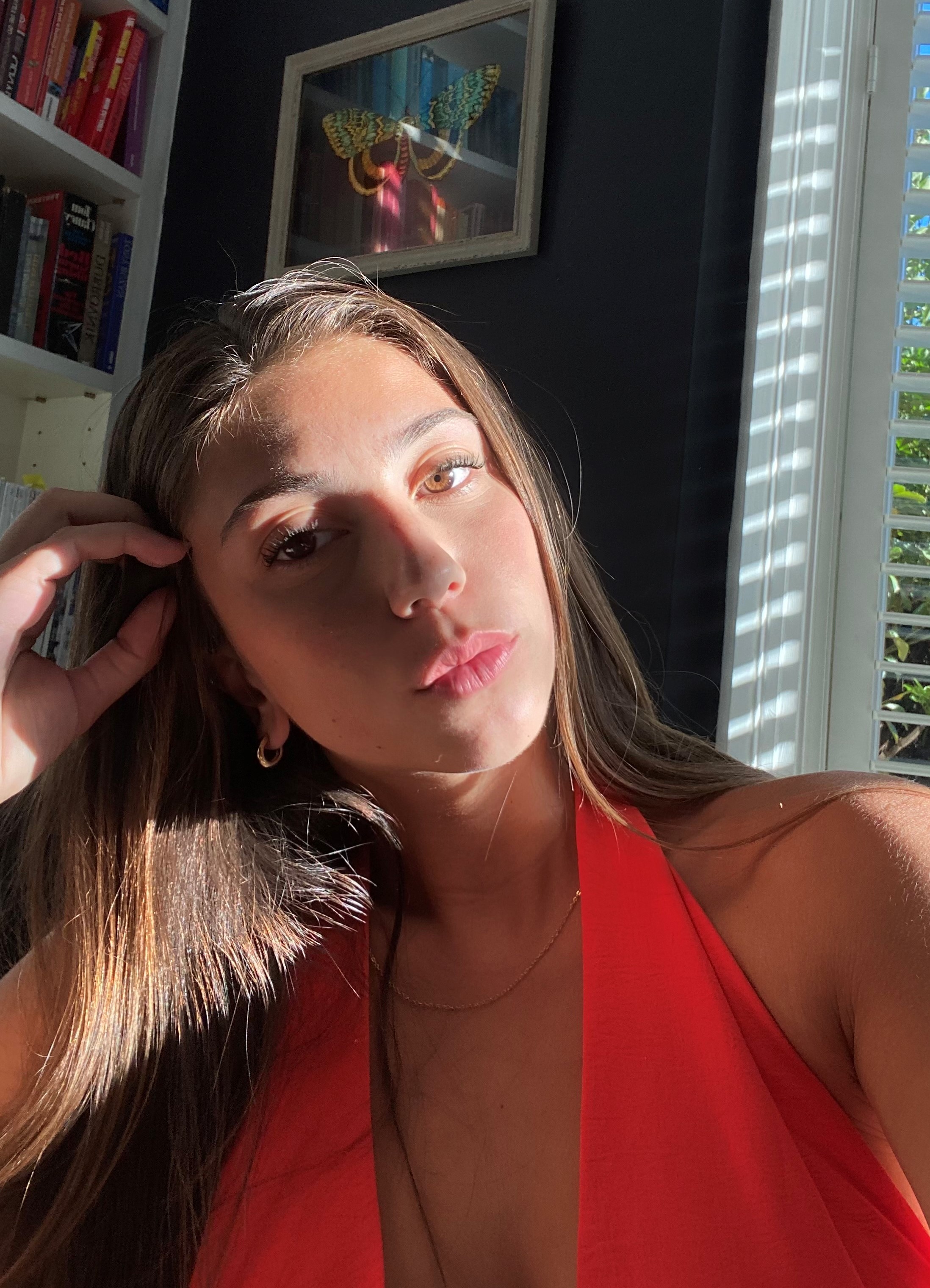 Lola Houlton is a news writer for Homes & Gardens. She has been writing content for Future PLC for the past five years, in particular Homes & Gardens, Real Homes and GardeningEtc. She writes on a broad range of subjects, including recipe articles, reviewing products, writing 'how to' and 'when to' articles. Lola now writes about everything from organization through to house plants. Lola is a graduate student, who completed her degree in Psychology at the University of Sussex. She has also spent some time working at the BBC.