Living room mirror ideas – 18 stylish tips that dazzle
As well a providing a focal point, adding a mirror to a living room can make it feel lighter, brighter and bigger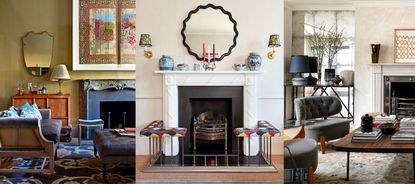 (Image credit: Future)
Mirror, mirror, on the wall – what are the best living room mirror ideas of them all?
Good news, you don't have to travel through the looking glass to find out, as we've gathered a host of reflective inspiration for your living room ideas right here.
Adding a mirror to your living room is not only an aesthetic choice, it's a practical one too that can work wonders for the proportions of the space.
'Mirrors have long been a creative design tool of interior designers for their versatility and ability to make a statement in almost any room of the house,' says Owen Pacey, founder of Renaissance London.
'Mirrors are interesting art forms, in the way they play with dimension, reflection, truth and illusion, like the iconic hall in the Palace of Versailles, or the mirrored stairs through which Coco Chanel would watch her shop without being spied herself,' says Martin Waller, founder of Andrew Martin.
Living room mirror ideas
Decorating with mirrors can make an enormous difference to a living room, whether it's small and dark or large and light-filled. From mirrored walls that make your space feel twice as big to contemporary silhouettes and rustic finishes, we asked the experts for their favorite living room mirror ideas and found some dazzling examples to reflect upon.
1. Make small living rooms feel bigger
'A well-positioned mirror transforms a [room] with its reflective powers to lighten and enlarge a space, coupled with the element of interesting design,' says Pacey. When used carefully, a mirror can create the illusion of more space in the room, making its addition particularly impactful among small living room ideas.
'Decorating with mirrors will make any space feel bigger, as they allow natural light to bounce around the room,' explains Camilla Clarke, Creative Director at Albion Nord. 'Hang a large mirror on a wall opposite a window, or very near one, to reflect the outdoors, broadening the feel of your room.'
This room goes all out with full wall mirrors that make the room feel almost twice as big, but smaller mirrors will also make a big difference.
2. Go full circle
When choosing a shape for your living room mirror, consider keeping it modern with a perfect circle. Particularly if used with minimal framing, the on trend shape can make your mirror feel like a tunnel to a parallel world. While the choice can add a contemporary touch to any living room, it works especially well when used amid other mid-century modern living room ideas. In the 1930s West Village apartment of furniture guru Christine Retlev, a vintage Otto Schulz mirror is the perfect addition to the living room's Scandinavian mid-century furniture.
3. Think about what you are reflecting
Where you physically put your mirror is only half the story – you need to think about what is opposite it too.
'In terms of placement, think about what you want to reflect,' says Waller. 'Through a mirror you can spot your favorite artwork from an unforeseen corner of the room, hang one opposite a window to bring the outside in or in a passageway as a keyhole for what the next room has in store.'
'You can also try using a focal point and angling your mirrors towards it, which will give the illusion of depth,' adds Clarke.
And what you reflect is important in terms of Feng Shui, too. The question of why you should hang mirrors over your fireplace in terms of this teaching is less focused on why it's a good idea – but what you should reflect. The experts suggest mirroring your garden or plants where possible, as this will complete the 'Creative Cycle' and promote a good energy in your room.
4. Bounce more light with bevelling
It's not just objects or spaces that mirrors reflect, but light too. 'Mirrors reflect both natural and artificial light to make a room brighter during the day and night, so factor them into your small living room lighting ideas,' says Clarke.
'Depending on the style of the room and the wall space available, place the mirror opposite the natural light to reflect the outdoors in, this will make the room appear much lighter and brighter,' adds Kagu Interiors founder Ben Stokes.
To further increase the impact of a mirror's light reflecting abilities, choose a mirror with bevelling or angled planes – this will bounce light in multiple directions.
5. Antique mirrors double up as art
Mirrors are to be looked at – but while your reflection is obviously the most dazzling sight in the vicinity, bear in mind that the frame can make a substantial visual impact too.
'Antique and vintage mirrors have a dual purpose,' says Pacey. 'They act as pieces of art, while also dispersing light effectively around the room.' An ornate frame can make for a stunning centerpiece to a living area. Use it either as part of a maximalist, antiques-packed scheme like in this decadent living room, or create a luxurious focal point amid a pared back design.
6. Bring in mirrored furniture
Mirrors don't only go on the wall – consider incorporating them into your living room furniture ideas too. 'Incorporating glass tabletops will make it seem like there's a more open flow,' says Clarke. 'You can also use mirrored cabinet doors to make spaces feel large and uncluttered.'
In this room, a full height cabinet is fitted with mirrored paneling, creating the illusion of another space beyond a screen. Using mirrored panels on smaller pieces of furniture will also make them feel less bulky, as well as serving to reflect light around the space.
7. Think big
'Don't be afraid of scale when it comes to choosing your mirror,' says Pacey.
'Bigger is always better to instil more light and space in a room,' adds Waller. 'Like jewellery, spend more on a mirror as it can transform a space to sudden luxury.'
Adding a large mirror on the longer wall of a long living room is a good way to balance out the space and make the width feel bigger. If hanging a very large (and very heavy) mirror feels daunting, embrace the on trend arrangement shown above. 'Make a statement with an oversized mirror leant against the wall,' says Stokes.
8. Flank your fireplace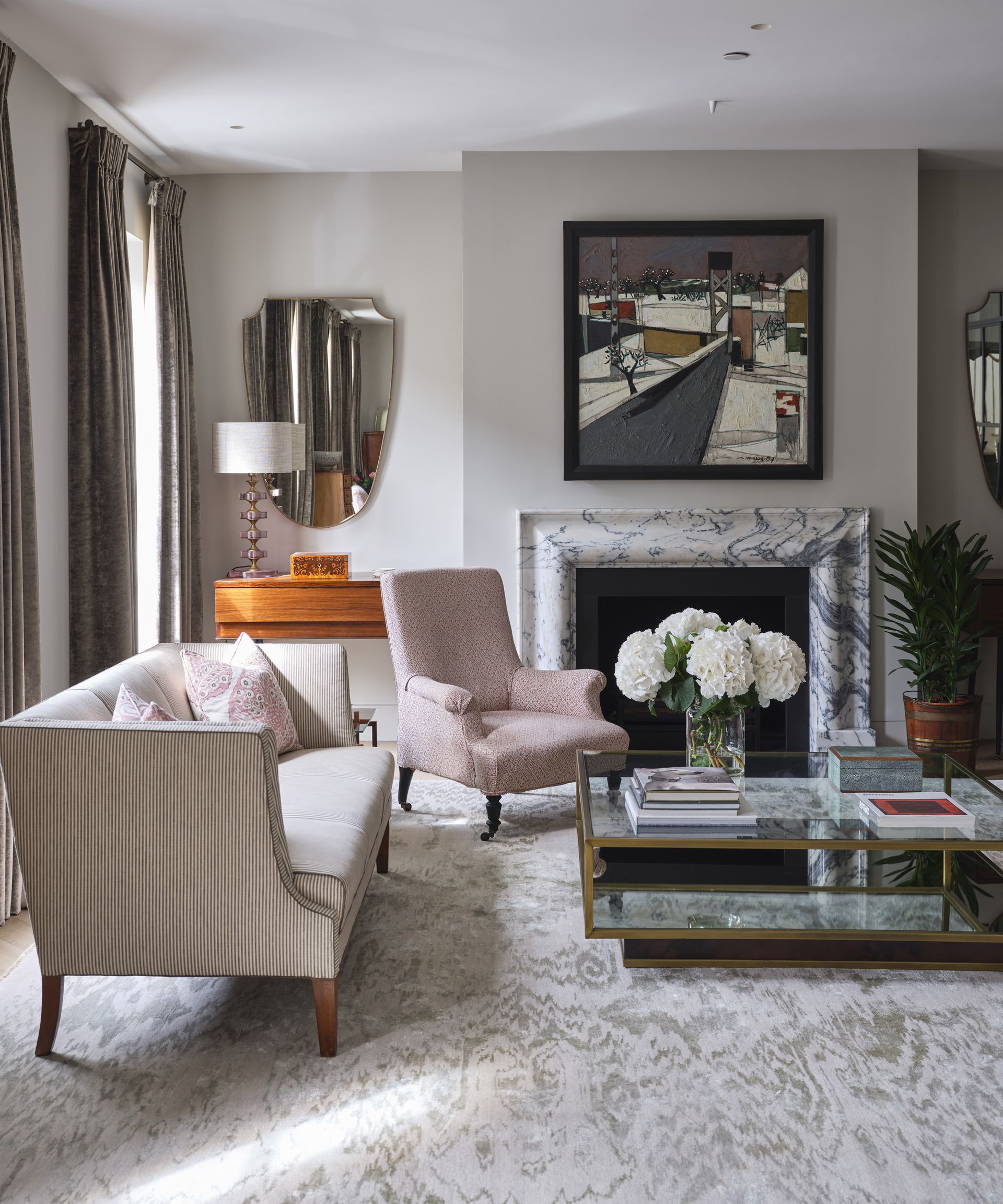 As you can see throughout many of these examples, placing a mirror over a fireplace is a popular move. It provides a focal point, while also making the top half of the room feel bigger – particularly helpful if a chimney breast sticks out significantly into the space.
Do, however, consider thinking a little differently. 'A fireplace is an obvious place for a mirror but a pair either side or in alcoves also work well,' says Pacey. This is demonstrated in this stylish living room, where a pair of mirrors serve to deepen the alcoves.
9. Go for gold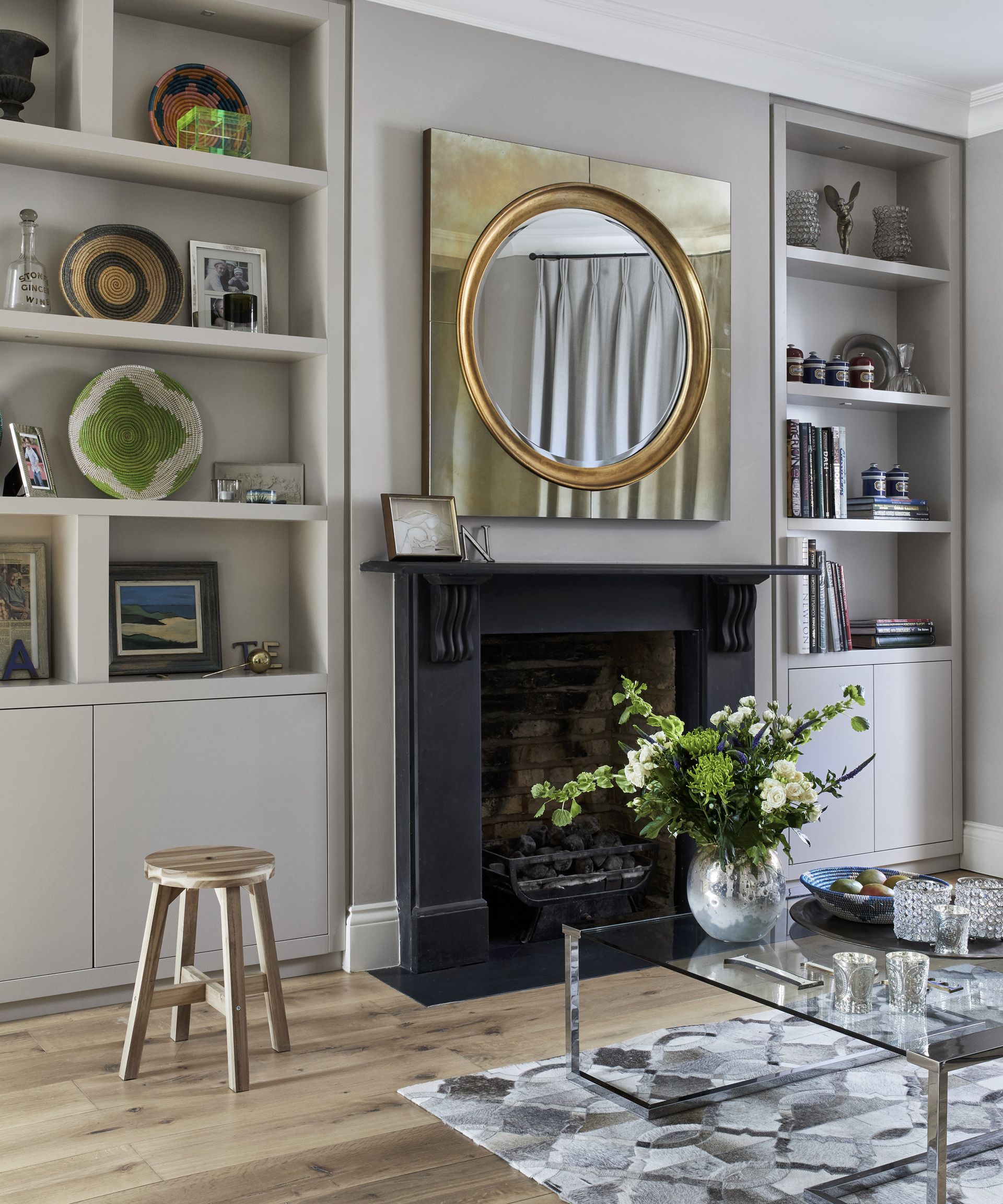 Going for gold with your mirror choice adds a luxurious touch to a living room – and its a trick that works in any style. While golden framed mirrors are traditionally associated with ornate, Rococo-like designs, the brass renaissance has championed the warm metallic across simpler, contemporary styles. In this living room, a statement mirror adds a large square gold frame in a subtly brushed finish to a modish circular mirror.
10. Create a warm aesthetic with a wood-framed mirror
For gently cozy living room ideas, consider taking a more natural route with your mirror framing. 'A wooden framed mirror works well to open up the living room,' says Stokes. 'The warming tones of the wood make the space feel welcoming, while the reflection tricks the eye into thinking the space is much larger.'
This choice works particularly well in neutral living rooms, as demonstrated in this inviting space.
11. Cluster up
If one big mirror is too much, consider splitting a large mirror's reflective power across multiple parts.
'Group them together in pairs, trios or clusters to make an impressive wall feature,' suggests Pacey. 'Don't concern yourself too much with finding exact duplicates as groups of the same era add more personality.' Hang small mirrors unevenly to create a gallery wall effect, or create a slick statement with large matching mirrors, like in this very modern living room.
12. Get experimental with shape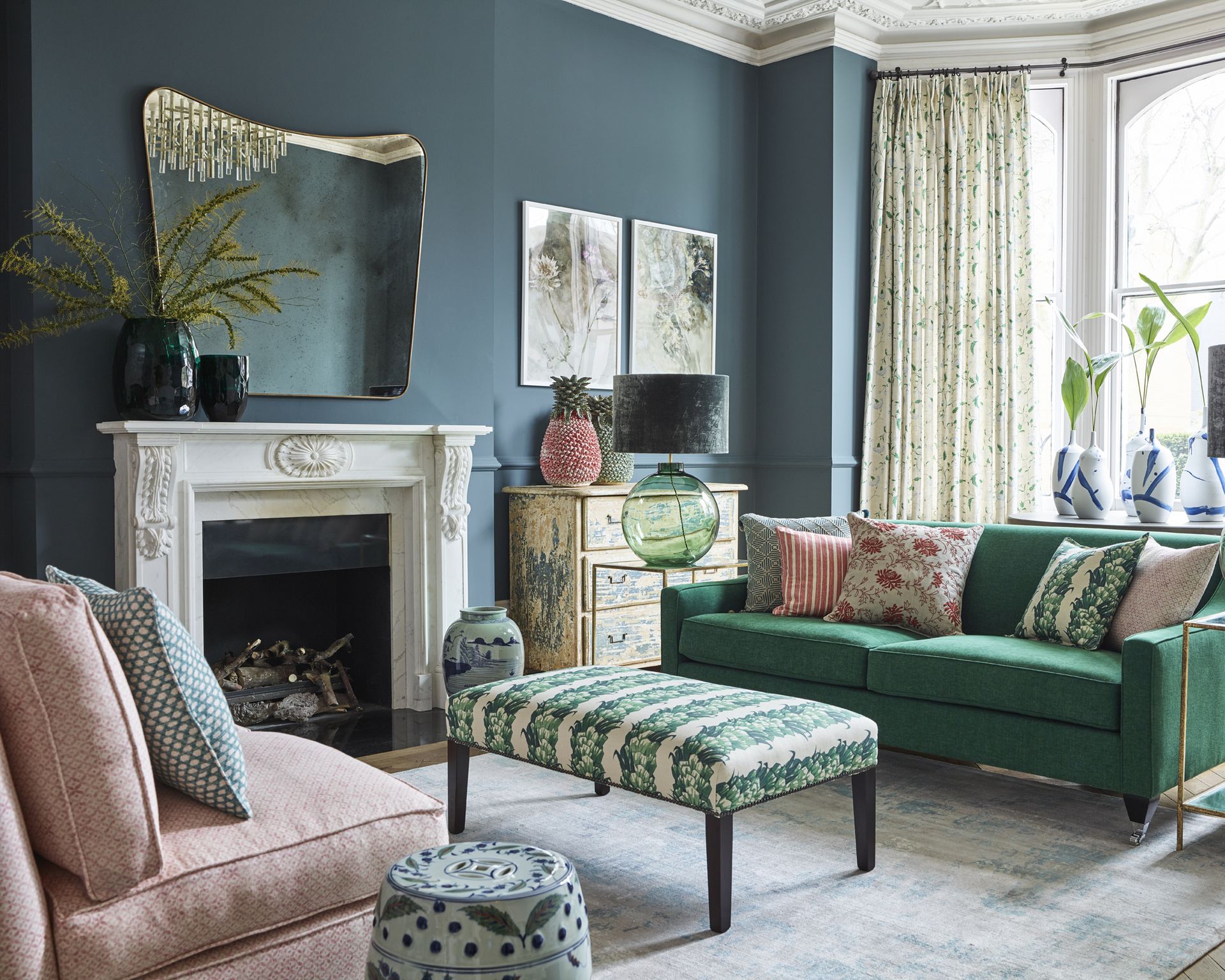 Circles, ovals and rectangles are all classically pleasing mirror shapes – but don't be afraid to color outside the lines. Uneven, asymmetrical and positively weird shapes are a key contemporary mirror trend, so feel free to get a wiggle on. Look for mirrors with amorphous, globular shapes, or for slightly stretched versions of traditional shapes, like this bowed mirror.
13. Add rusticity with a tarnished mirror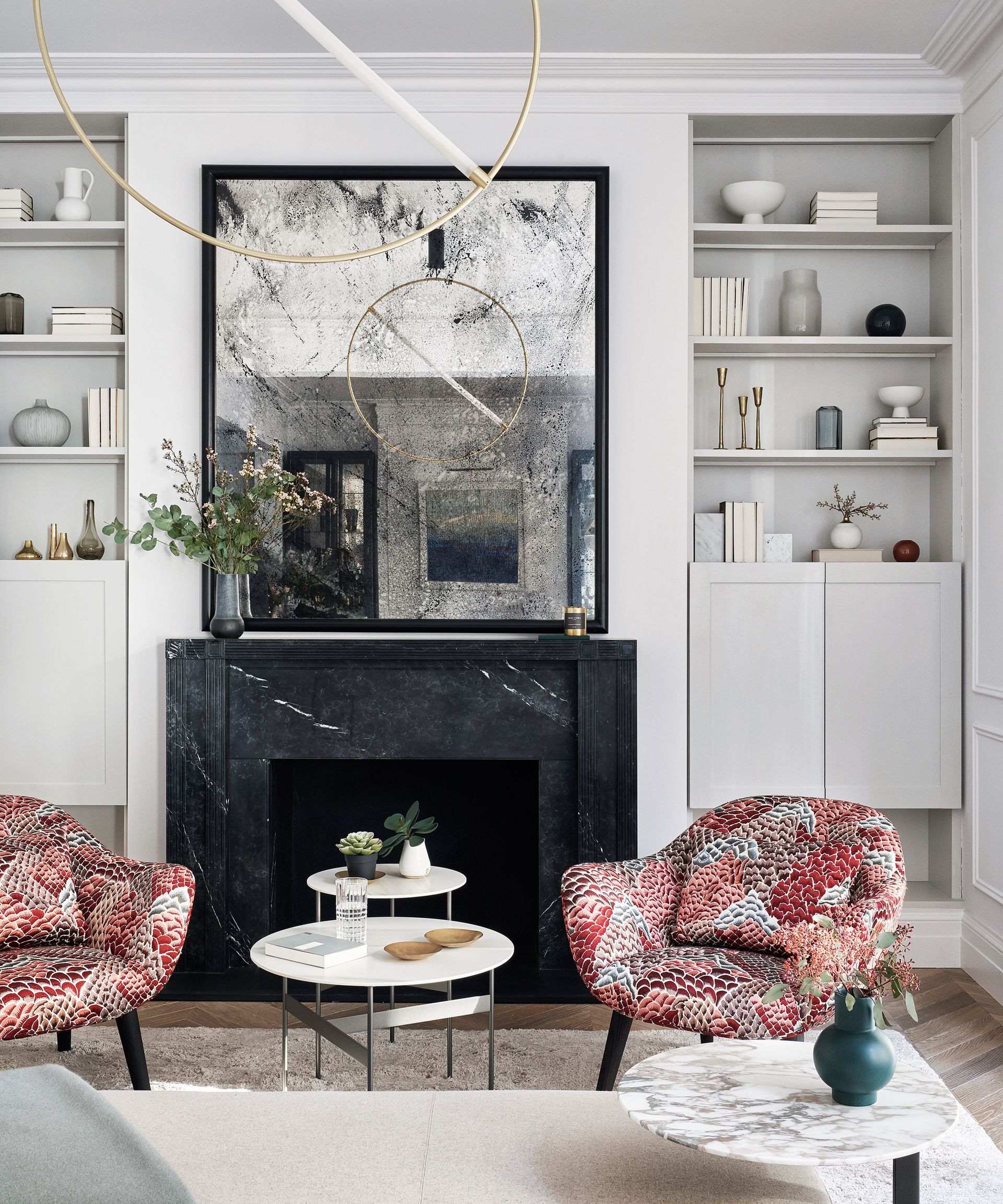 A tarnished mirror used to be a subject for sadness and a sign of a piece past it's best – now, it's a deliberate design feature. Mirrors with speckled surfaces can be used with pride, working particularly well in slick, contemporary settings to add character, rusticity and texture to a space. In this room, largely white walls are punctuated by a black fireplace, black-framed mirror and a black tarnishing across the large reflective surface.
14. Maximize light with an oversized mirror
To keep formal living room ideas feeling smart and sophisticated you can't go wrong with a large rectangular mirror. It also goes without saying that the larger the mirror, the more light you will reflect back into a space.
In this scheme by Albion Nord the large mirror helps balance the wide-span bi-folding doors on the adjacent wall and beautifully reflects the garden back into the room creating a transient work of art.
15. Brighten up a dark living room
If you have a dark living room then a mirror is a quick and easy way to brighten the space. Whether you love dark paint ideas or your room simply lacks light and is north facing, a mirror is a handy light-boosting solution.
Leaning a mirror on a mantel brings a laid-back look perfect for a bohemian living room but also has the practical benefit of being easier to move.
16. Lean a mirror as part of a styled table
As well as being practical visual devices, mirrors can be beautiful decorative objects serving the same purpose as a work of art, especially when they boast beautiful texture such as this vintage mirror with foxed glass. Leaning a mirror is a lovely way to integrate them into a decorative display and is especially great if you're looking for ways to make your living room beautiful.
When you lean art or mirrors, rather than hanging them on the wall, 'you open up new possibilities for styling around them,' says Erica Davis, co-founder of Murus. 'Complement your artwork with interesting objects, plants, or even other pieces of art to create a scene that's beautiful and highly personal. Leaning art is also perfect for the indecisive, as it allows you to move things from room to room if you fancy a change.'
17. Integrate a mirror into paneling
If you are looking to create a traditional living room consider integrating a mirror into architectural paneling. Featuring a mirror fitted into ornate living room paneling, this space exudes elegance and Parisian grandeur.
18. Create an artful display
Mirrors are a brilliant way to create a decorative focal point especially when clustered together in different sizes as demonstrated here in the home of Bee Osborn, interior designer and founder of Studio Osborn.
When decorating with mirrors don't feel you need to stick to the rectangle says Sue Jones, founder of Oka. 'You can create just as much impact with a sculptural mirror as you can with a piece of art, so I like to look for more unconventional shapes to make a real statement.'
Where should a mirror be placed in a living room?
If you have a fireplace, above the mantel is a clear candidate for housing a mirror, building upon a readymade centrepiece for the room (and also keeping it protected from anyone who might accidentally elbow it).
However, if you want to make the most of a mirror's light reflecting qualities, place it somewhere where it will gather and emit lots of natural light, such as opposite or near a window. Likewise, consider what you want to reflect – if you have a much-loved piece of artwork on one wall, placing a mirror opposite it will mean you can enjoy it twice over.
How do you decorate a living room wall with a mirror?
In a living room, mirrors can be as big as you can manage. Choose a statement piece to act as a centerpiece to the room, or even go all out with a top-to-toe mirrored wall. Mirrors don't need to be hung either – consider resting one on the mantelpiece, or even leaning a really large mirror on the floor.
Pick one in a shape and style that suits the design of the rest of your living room – for mid-century modern rooms, go circular, while traditionally styled spaces can handle a ornate, gold frame.
Sign up to the Homes & Gardens newsletter
Decor Ideas. Project Inspiration. Expert Advice. Delivered to your inbox.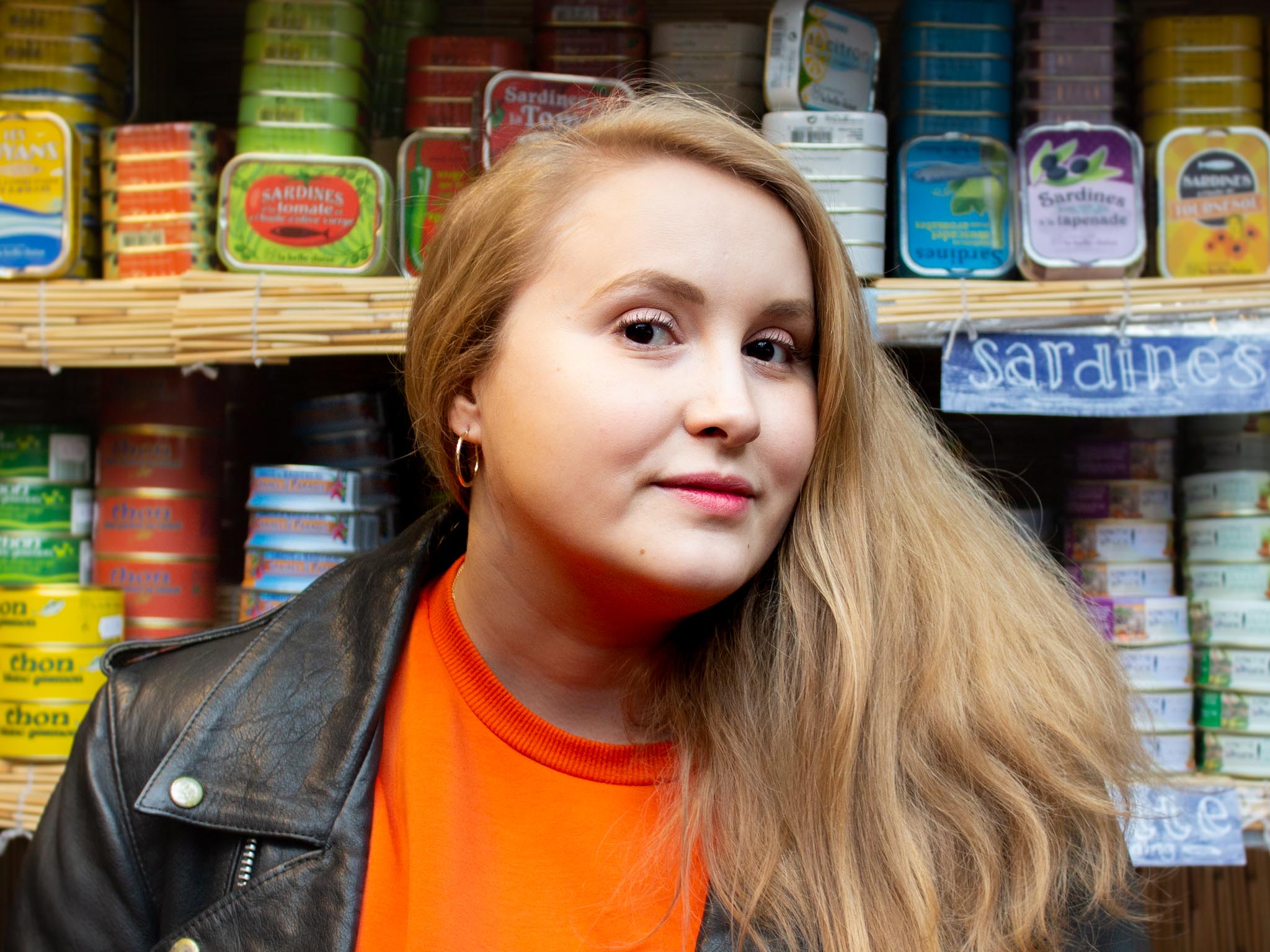 Ailis started out at British GQ, where a month of work experience turned into 18 months of working on all sorts of projects, writing about everything from motorsport to interiors, and helping to put together the GQ Food & Drink Awards. She then spent three years at the London Evening Standard, covering restaurants and bars. After a period of freelancing, writing about food, drink and homes for publications including Conde Nast Traveller, Luxury London and Departures, she started at Homes & Gardens as a Digital Writer, allowing her to fully indulge her love of good interior design. She is now a fully fledged food PR but still writes for Homes & Gardens as a contributing editor.
With contributions from