5 simple ways designers use mirrors to make a room look bigger
It's the oldest trick in the book, but here designers remind us how simple it can be to use mirrors to 'expand' a space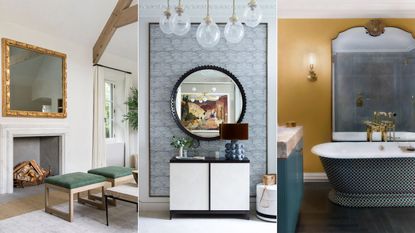 (Image credit: Marie Flanigan/Gunter & Co.)
It's interior design 101. Mirrors can make a room look larger. Strategically place a mirror and it can instantly 'expand' the room, creating the illusion of more space and bringing in more light too. It's a super simple hack that everyone should make use of, no matter what size your room.
So to pay homage to this old-school trick, and to remind everyone of the space-expanding effects a well-thought-out mirror can have, we asked designers for their easiest tips on where they position mirrors and how they decorate with mirrors to help make a room look larger.
How to use mirrors to make a room look bigger
'Mirrors rank at the top of the list in the designer's bag of tricks!' says designer Joshua Smith. 'They definitely create some magic in an interior space by enhancing and reflecting light. They can be used to create the illusion of a window or reflect a design element. A fail-proof option is to hang a mirror to bring in more light to a room, but always pay attention to what will be in the mirror's reflection. It should be something pretty, like a light fixture.'
Designer Kathy Kuo agrees, 'Mirrors are one of the best ways to add light, depth, and an illusion of additional space to any room. My first piece of advice on adding mirrors to any room is to look at mirrors with a frame that matches your existing interior design style. If you match to your overall style and aesthetic, it'll be easy to incorporate mirrors into a gallery wall or add a larger one as a statement piece over a sofa or sideboard.'
Interior designers still swear by using mirrors to make a space feel loftier and lighter, but where are the best positions to really maximize this effect?
1. Use a well placed mirror to bring in more light
The more light a room has the larger it feels, and this is one of the main reasons mirrors are such an asset for making a small room look bigger. Position a mirror in the right spot and it can instantly reflect more light around the room.
'When considering where to place a mirror, you'll want to take into account both practicality and aesthetics,' explains designer Victoria Holly. 'First, you can always place a larger mirror opposite a window, especially if you have a view. This helps reflect natural light and lets you see your view from all angles. It's a great way to double your amount of natural light too.'
Designer Irene Gunter agrees, 'One of the remarkable qualities of a mirror is its ability to reflect the room back to itself, giving the impression that the space extends beyond its actual boundaries. This optical illusion works wonders when you place a mirror opposite a window, as it creates a visual extension of the view and makes the room feel much larger than it actually is.'
And if you aren't blessed with a large window, you can create a similar effect with artificial light. 'If you are dealing with a small and dark interior that lacks much natural light, consider hanging a mirror behind a pendant light or a chandelier to reflect artificial light.' adds Irene.
2. Choose a large minimalist design for smaller rooms
When it comes to using mirrors to make a space feel bigger, you don't want to go too decorative. Keep the design relatively simple and go as large as the space can handle. Just consider the shape too, and what you want to achieve, a larger vertical mirror will give you height, whereas a horizontal design will give the illusion of more width.
Irene Gunter says, 'Go large. Mirrors reflect light, instantly brightening up a room and creating a sense of openness. In small, dark spaces, don't be afraid to go oversized and choose a mirror that will reflect lots of light.'
'And if you want to create the illusion of height and make your walls appear longer consider installing a tall wall mirror. This clever trick not only adds visual interest but also accentuates the vertical lines in your space, enhancing the overall aesthetic.'
Designer Tom Rutt adds, 'An oversized wall or full-length mirror placed strategically is a stylish way to make a room appear bigger. The larger the mirror, the more light it will reflect, thus creating the illusion of depth and making a space appear larger. Choose a mirror with a narrow, simple frame as anything too decorative can overpower the space and have the reverse effect.'
3. Use floor mirrors to expand space and brighten a dark corner
Floor mirrors are ideal for expanding space as they create that instant illusion to a space beyond the room. Again, go big and take it floor to ceiling (or close to) to maximize the effect. And don't be afraid of placing furniture slightly in front or near the mirror, as seen in this dining room, you almost don't want the mirror to have too make breathing room and it's the reflection of furniture that can add to the optical allusion and create that room within a room effect.
'Mirrors are a great source to reflect light and open up a space. They can make a room feel larger and brighter, so if a corner of your home is dark and feels cramped, a mirror is a brilliant solution,' explains Ginger Curtis, founder of Urbanology. 'We love large floor mirrors for the living room and bedrooms! Plus, they can be interchangeable based on the needs and dimensions of a room.'
4. Position a mirror above a focal point
Positioning a mirror above a focal point like a fireplace or a headboard is a natural choice, just make sure you get the positioning right. You want the mirror to still be at eye level, if you go too high, all you see in the mirror is the ceiling, and you won't get those space-expanding effects of seeing the whole room reflected.
'We love adding a mirror over the fireplace in the living room. This allows the beautifully decorated room to be displayed in the mirror's reflections, seemingly expanding the space and acting as a piece of art on its own.' recommends Lauren Lerner, founder of Living with Lolo.
'Mirrors are not just decorative elements; they are transformative tools that can breathe life into interior spaces. When strategically placed, mirrors have the power to create the illusion of more space, making even the coziest of rooms feel open and inviting,' says Marie Flanigan. 'Additionally, their reflective surfaces capture and amplify natural light, infusing a sense of radiance and vitality into any design. Some of my favorite locations to place mirrors are on a fireplace surround, or above a focal point.'
5. Hang mirrors in transitional areas or opposite door ways
'Strategic placement can extend horizons. Positioning mirrors near room entrances or transitional areas can extend one's perception of the space,' explains designer Artem Kropovinsky.
'A really simple mirror placement that will help expand space is facing a doorway to tactically mask boundaries between rooms, elongating the eye-line to the successive space,' agrees design consultant Eleanor Taylor-Roberts.
This is such an easy way to expand a space like a narrow entryway, or any narrow room in fact. By positioning a mirror opposite a doorway of an adjoining room, you almost borrow space and light from that room too. Rather than reflecting the small dark room back into the mirror you instead get to glimpse at the larger, lighter rooms beyond. This space designer by Irene Gunter makes the point really clearly, the room seen in the entryway mirror is the large living room. And note how you almost get a piece of artwork in the entryway too, since it's reflected from the living room. Such a simple but effective idea.
---
Mirrors add so much more to a space than decoration or a spot to check your appearance. A room without a mirror, no matter what the size can feel boxy, it's like you need that reflective surface to open up the room and give that boost of light. They can be such a simple way to make a room feel larger and loftier, and there are plenty of positions to do this based on your space and style too.
Sign up to the Homes & Gardens newsletter
Decor Ideas. Project Inspiration. Expert Advice. Delivered to your inbox.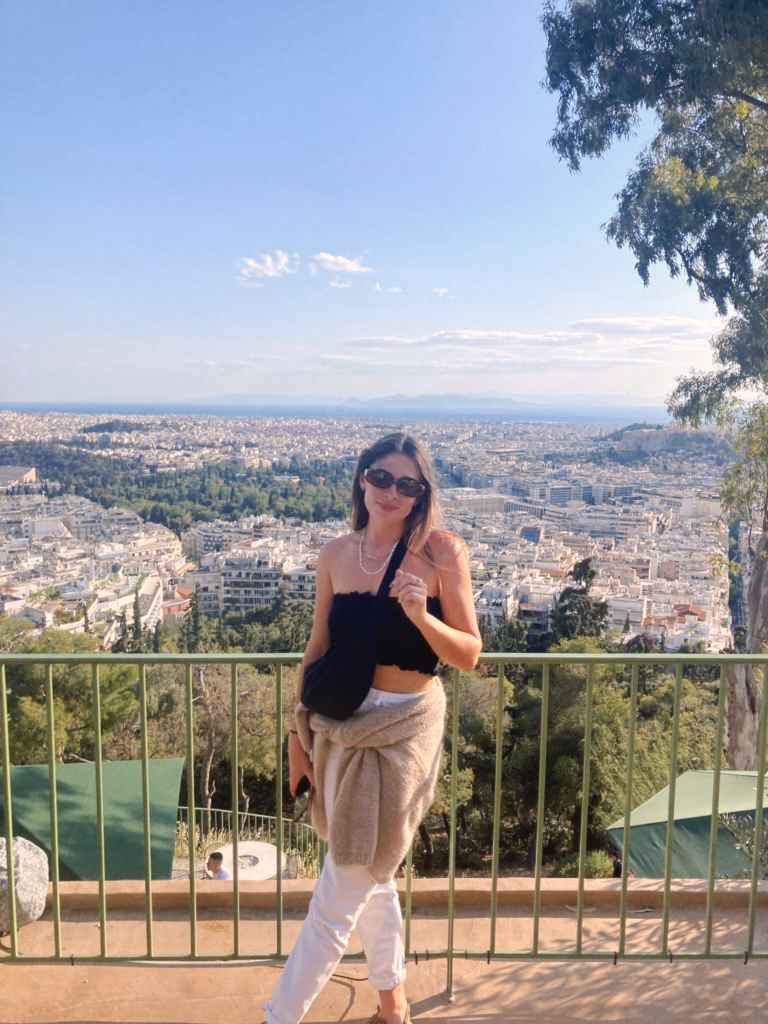 I am the Head of Interiors at Homes & Gardens. I started off in the world of journalism in fashion and luxury travel and then landed my first interiors role at Real Homes and have been in the world of interior design ever since. Prior to my role at H&G I was the digital editor at Livingetc, from which I took a sabbatical to travel in my self-converted van (not as glamorous as decorating a home, but very satisfying). A year later, and with lots of technical DIY lessons learnt I am back to writing and editing, sometimes even from the comfort of my home on wheels.