6 things you shouldn't keep on kitchen counters – items to declutter and store now
For a functional space that's easy to clean, you need to remove these six things from your counters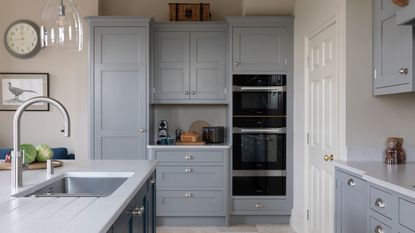 (Image credit: Searle & Taylor)
Many of us use our kitchen counters as a convenient drop zone for all sorts – from functional kitchen appliances to everyday clutter. But there are a few things you shouldn't keep on kitchen counters.
Whether they are at risk of degrading in quality or simply getting in the way, there are several reasons why you should have almost completely clear counters.
These are the six things you should move off of your counters when decluttering a kitchen for a functional space that's simple to manage.
Things you shouldn't keep on kitchen counters
Decluttering countertops has several benefits, from giving you more work space, to making cleaning a kitchen easier – these are the top candidates for removal.
1. Kitchen utensils
Although it is common for people to organize kitchen utensils or even some pots and pans in easy reach on counters, Danielle Dorn, creative director at mDesign, suggests they are best left in your kitchen drawers or even your cabinets to stop them from becoming dirty and greasy between uses:
'It's better not to have spatulas, spoons, and cookware cluttering your countertops. I recommend installing cookware organizers in your cabinets to utilize all the space in these areas and maximize how many items can be stored within, instead of being left on counters or open shelves.'
2. Large storage blocks
When organizing spices or finding a spot for knives to remain sharp, large storage blocks are a common go-to. 'These space-hogging behemoths typically cater to professional chefs who require rapid access to an array of spices and knives, and are generally unnecessary for everyday home cooks,' says Reem Elkady, professional organizer of Zen Organize Me.
'Moreover, spices are sensitive to direct sunlight and can lose potency. I recommend only keeping daily spices, like salt and pepper, on the counter while organizing the rest in a drawer or wall cabinet near the stove. Knives are best stored in a dedicated drawer with an in-drawer knife organizer for both safety and protection.'
Reem Elkady has a degree in architectural design and over 15 years of professional experience in residential interior design. She has been working with families for over 5 years in Calgary and Toronto to help organize and bring calm to their lives and homes and is currently a member of the Professional Organizers in Canada.
3. Cutting boards
Cutting boards have become a popular option for decorating kitchen counters with functional pieces, but Sara Bereika professional organizer and founder of Sara Jane Organizing suggests doing this could be incredibly unhygienic:
'Fluids and crumbs will get trapped underneath,' she explains. 'This can leave marks, stains, and potential scratches on your counters. Put cutting boards away on their sides because it saves space, makes them easier to grab and they can dry properly after washing.'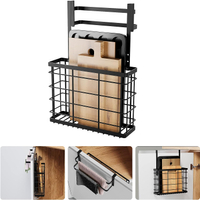 Overdoor Cutting Board Organzier | $19.79 at Amazon
This over-door organizer is perfect for storing cutting boards and baking trays out of the way but still in easy reach
In 2005, Sara began her own professional organizing business and became a certified professional organizer in 2009. Sara has trained other organizers and held leadership positions in organizations such as NAPO, and ICD, and is currently on the junior board at CARITAS.
4. Infrequently used appliances
Although organizing kitchen appliances is one of the trickiest parts of organizing a kitchen, it is best to refrain from storing infrequently used appliances on your counters, professional organizer Reem Elkady urges.
'Unless you bake daily, coffee machines and kettles take priority on your kitchen counter over that gorgeous but bulky stand mixer. The kitchen counter should prioritize the essentials used regularly – more than twice a week.
'Less-frequently used appliances like stand mixers, kitchen machines, blenders, Instapots, or rice cookers should be given counter space only if they pass two critical questions: Do you use them more than once a week, and are they too large for a deep drawer? If either of these criteria still needs to be met, consider relocating these appliances to counter-height spaces in your pantry or lower cabinets for efficient storage and easy access.'
5. Decorative items
Kitchen decor is a must to make a kitchen feel cozy and lived in, but you should keep your counter decor to a minimum:
'We spend a lot of time in the kitchen and tend to frequently place multiple decorative items to make it look "pretty." But smaller curios and knick-knacks scattered across your counters can become problematic,' professional organizer Reem Elkady continues.
'Kitchens can be havens for grease and mess, making regular cleaning of these items a chore. To enhance the visual appeal of your counter space, opt for larger, quickly cleanable items that bring you genuine joy every time you see them. Consider items like fresh flowers or a potted plant, which can be effortlessly maintained.'
6. Oils
Keeping cooking ingredients and seasonings to hand is common, but keeping items like cooking oils on the counter could be degrading their quality, Jessica Randhawa, owner and head chef of The Forked Spoon warns,
'Direct light and heat can degrade the quality of olive oil, altering its flavor. Store your olive oil in a cool, dark pantry or cupboard to maintain its taste and nutritional value.'
Jessica is the head chef, recipe creator, photographer, and writer behind The Forked Spoon, where you will find delectable family-friendly recipes for the everyday cook.
FAQs
Should kitchen counters be empty?
Kitchen counters shouldn't be left completely empty, as this may strip your kitchen of personality and may be just as impractical as having cluttered counters if you have to shove everything into cabinets. Having necessities out on counters, such as appliances you use every day like microwaves and coffee machines, will make your kitchen look less unused and make your cabinets and shelves easier to navigate.
How can I decorate my kitchen countertop without clutter?
When decorating your kitchen without adding useless clutter, consider using functional pieces such as a few prized cookbooks, essential appliances that you use frequently like coffee machines, or a few jars of sealed food goods that you use regularly like pasta. Be sure to keep these items to a minimum, however, as you still need space to work easily and you don't want to have to move multiple items to keep your workspace clean.
---
When reorganizing your kitchen, you should also pay attention to the things you shouldn't store in your kitchen cabinets and things you shouldn't store in a kitchen drawer to create a fantastically functional work space to the standard of a professional chef – perfect for regular home cooks and bakers alike.
Sign up to the Homes & Gardens newsletter
Decor Ideas. Project Inspiration. Expert Advice. Delivered to your inbox.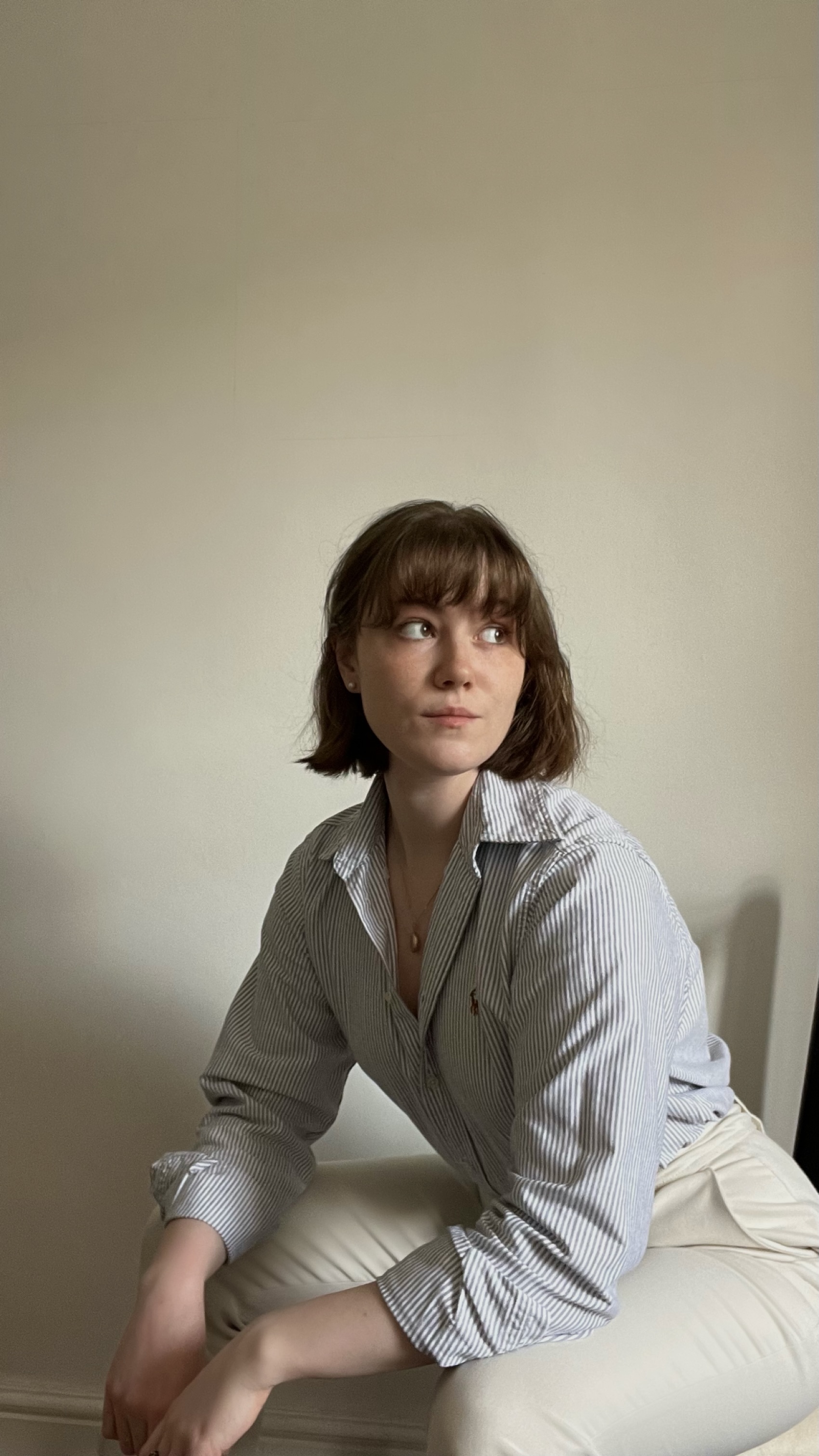 Chiana has been at Homes & Gardens for a year, having started her journey in interior journalism as part of the graduate program. She spends most of her time producing content for the Solved section of the website, helping readers get the most out of their homes through clever decluttering, cleaning, and tidying tips – many of which she tests and reviews herself in her home in Lancaster to ensure they will consistently deliver for her readers and dabbles in the latest design trends. She also has a first-class degree in Literature from Lancaster University.