Design house: A modern new-build mews house in west London
By demolishing and rebuilding his London home, graphic designer Simon Nicholson has created a property tailor-made for the 21st century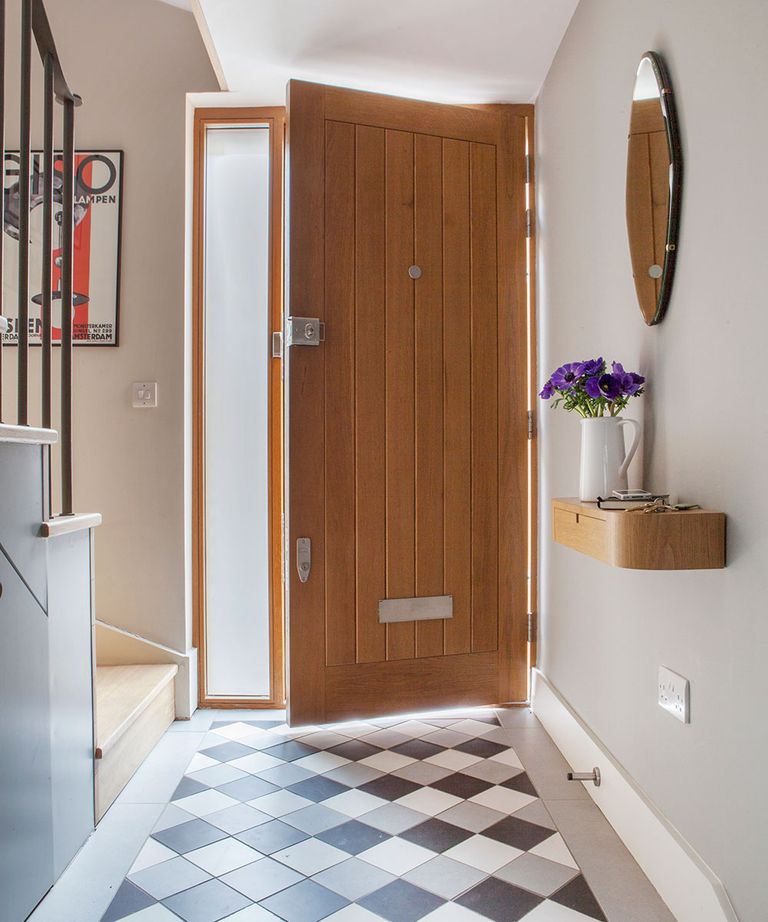 (Image credit: Emma Lewis)
The joy of building a home from scratch is that you can design every inch of it, right down to the door handles. Which is what graphic designer Simon Nicholson opted to do when he bought an ugly 1960s mews house in west London. He knocked the whole building down and replaced it with a bespoke home that revels in its meticulous design detail.
See: our spaces section for more inspiring featured homes
'The original building was a bad house in a great location. Within twenty seconds of seeing it, I realised that it should be demolished and rebuilt. It wasn't part of a period mews terrace; in fact, every house in the row dates from a different era, so there was no architectural pattern that we had to follow,' explains the owner.
'This wasn't a standard site, so developers' models and kit houses would simply not fit into the space. The new house, which was designed by Prewett Bizley Architects, had to be bespoke. In the previous house, the living spaces had been on the ground floor, but we opted to position them on the first floor, which has more light, and included a balcony. We put two bedrooms on the ground floor for my children, and the main bedroom in the loft. Each bedroom has its own bathroom and workspace.'
Living area
'New buildings can seem rather soulless,' says interior designer Jill Scholes, 'so we introduced warmth and texture by lining sections of the wall, including Simon's workstation, with oak. We also added pieces of mid-century modern furniture as they bring welcome character to a new building.' For color, the owner painted the striped canvas and added bright cushions.
See: a traditional London home with a slice of the American South
Kitchen area
The open-plan first floor living space has distinct areas for cooking, dining, relaxing and working, so the kitchen needed to be kept as simple as possible. 'We chose handle-less white cabinetry and white metro tiles that would not dominate the space,' says Jill.
Dining area
The American black walnut dining table came from the owner's previous home and was cut down to fit the new space.
Balcony
Folding doors lead out on to the first-floor balcony, which provides an extension to the living space in warm weather.
Bathroom
Pivoting oak panels, seen here and in the living room, allow ventilation without compromising privacy. They match smaller versions on the lower floors of the house.
Entrance hall
The geometric tiled floor is a nod to the entrance halls of traditional London town houses. The mid color was used to frame the tiles and line the floors of the adjoining utility room and bathroom.
Main bedroom
Cupboards were designed with self-colored doors that fit flush with the wall, while the buttoned headboard was created by Jill to dress up the simple bed.
Photography/Emma Lewis