The best colors for kitchen appliances, according to interiors experts
Tips from interior design professionals on the best colors for your kitchen appliances and those to avoid at all costs.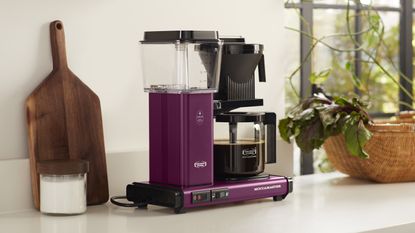 (Image credit: KitchenAid X Moccamaster)
Sign up to the Homes & Gardens newsletter
Decor Ideas. Project Inspiration. Expert Advice. Delivered to your inbox.
Thank you for signing up to Homes & Gardens. You will receive a verification email shortly.
There was a problem. Please refresh the page and try again.
Kitchen appliance colors are a suprisingly important part of your kitchen design. You could spend thousands on a new kitchen only to find that something tiny - like the wrong color stand mixer - totally throws off the effect.
As Head of eCommerce here at H&G, I'm obsessed with testing the latest and greatest kitchen appliances, but it's easy to overlook appearance in favour of performance. I got out of the test kitchen to consult interiors experts on the best colors for kitchen appliances.
Whether you're picking out a color for one of the best stand mixers or wondering how to incorporate a refrigerator, I've found helpful tips. Whatever your style and space, the advice from these professionals will help you select the correct color appliances for your kitchen.
What's the best color, and why?
The best color for appliances is stainless steel. It's perhaps a little boring, but it's precisely because it doesn't stand out. According to NYC-based designer Isfira Jensen, CEO of Nufacet Interiors, stainless steel is 'like a pair of jeans - it's versatile enough to match most design styles and aesthetic goals'.
Isfira Jensen is CEO and principal interior designer at Nufacet Interiors – a New York City based firm recognized in publications such as Forbes, Homes and Garden and KBB. With over a decade of extensive experience in the field, Jensen works on a wide range of projects, from modern penthouses to classic brownstones.
Modern barnhouse kitchens, contemporary scandi spaces and more traditional kitchens can all work with stainless steel appliances. There's no distracting bursts of color, just stately appliances that melt into the background until they need to be used.
Interior designer Artem Kropovinsky agrees, adding that 'stainless steel remains a favorite finish for kitchen appliances due to its longevity, adaptability, and compatibility with other colors. It can enhance the look of any kitchen, regardless of its style'.
If stainless steel isn't for you, both Kropovinsky and Jensen agree that simple, neutral colors like blacks and whites can ride out trends and fads, looking sleek for decades.
Founder of NYC-based interior design firm, Arsight, Artem Kropovinsky has a decade of extensive global design experience, connecting a cohesive, collaborative team of passionate professionals, who work on interior projects in the U.S. and worldwide.
Colors to avoid
There are a few colors to avoid. Interior designer Artem Kropovinsky says that 'appliances in striking hues such as yellow, orange, or pink could be excessively dominating'. Jensen agrees, with a caveat; she recommends 'avoiding bold and vibrant colors unless you have a specific strategy'.
Bold colors can work, but only if there's a greater plan at hand. A single bold appliance like a coffee maker or a stand mixer could look great. I personally love the '70s look of the Moccamaster KBGV in orange, and I'm not even much of a fan of filter coffee – I just want it out on my countertops for a bright throwback in amongst more pedestrian kitchen surfaces.
For example, we've loved lots of Smeg's retro range, and you can match all of their appliances together. You can do the same with KitchenAid, or for a more budget-friendly version, our tests found good results from Drew Barrymore's Beautiful range. If you overdo it, it could be too matchy, but a handful of united appliances shows thoughtful, careful design rather than a slapdash collection of random products.
Smeg 2 Slice 50s Style Toaster
We can't get enough of Smeg's 1950s throwback appliances. A throwback to the early days of white goods, their retro appliances include this toaster, coffee makers, and even a refrigerator, so you can harmonise style and color at once. It's available in 16 different shades and patterns, so there's plenty for everyone, with both understated neutrals and bright, bold hues.
KitchenAid Artisan in Hibiscus
Test after test has shown us that the Artisan is the best stand mixer in the world. I wasn't convinced by hibiscus, 2023's color of the year, but it's a much gentler color in person, and with Barbiecore so popular this year, it's an on-trend choice - though one that might age a little quickly.
Drew Barrymore Beautiful Air Fryer
We were very skeptical when we first got our hands on this Walmart air fryer, but it delivers on taste, both in flavour and aesthetics. It feels a little cheap, but it looks fantastic, coming in several colors. You can match the colors of the whole range of slow cookers, blenders, and ice cream makers.
Should all my appliances be the same color?
This is an interesting one, because the experts disagree. For Kropovinsky, 'harmonizing colors in your kitchen appliances isn't mandatory'. Different colors or even totally mismatched items can create 'a unique and eclectic vibe'. Jensen totally disagrees. For her, 'all appliances should be the same color'. No ifs, no buts.
My advice is that if you can get matching colors, you should, but this can be tricky to achieve. You have to bear color in mind every time you buy an appliance, and sometimes you just need the best machine regardless of aesthetics.
Your best shot for uniform appliances would be getting lots all in one go, for example in a wedding registry, but that clearly won't work for everyone. The truth is that for cost, time, and effort, few of us can afford for our appliances to be totally matching.
My Deputy Editor, Jennifer Ebert, has a clever way around this. While admitting that this is 'an endless debate', she told me that 'a one-color kitchen doesn't have to be one static blanket color; instead, consider arranging the color of your choice into spectrums for subtle contrast'. Instead of matching or clashing, think in terms of spectrums, bringing variety but a sense of a greater uniformity at play throughout the space. This is easy to do with neutrals like blacks, whites, and steels, and that way you'll never have a jarring, mismatched colors.
Jennifer is the Digital Editor at Homes & Gardens. Having worked in the interiors industry for a number of years, spanning many publications, she now hones her digital prowess on the 'best interiors website' in the world. Multi-skilled, Jennifer has worked in PR and marketing, and the occasional dabble in the social media, commercial and e-commerce space. Over the years, she has written about every area of the home, from compiling design houses from some of the best interior designers in the world to sourcing celebrity homes, reviewing appliances and even the odd news story or two.
Make your large appliances panel-ready
It can be a lot simpler with large appliances, but only if you select models that are panel-ready. This means that they can be fitted with panels that makes them look like cabinetry, which hides them away. You don't even need to think about what color they are - you can have a utilitarian white plastic dishwasher that's hidden behind a door, so you don't need to match it to other appliances. It also means you can paint the panel however you wish, so you're not stuck with one color or style of appliance.
Not only does it improve the color of your kitchen, but it can even effect how you view the space. Teri Simone, head of Design and Marketing at Nieu Cabinet Doors adds that panel-ready large appliances can even 'make your space feel larger'. It also gives you more freedom to mix and match. Simone says that 'panel-ready and non-panel-ready appliances is a great way to make your space feel elevated'. You can have a refrigerator on display so you can access the ice dispenser and display your kids' art and family notices, and hide more unsightly appliances behind a panel door.
A passionate and dynamic Head of Design and Marketing at Nieu Cabinet Doors Inc., a bespoke cabinet doors company offering luxury products at DIY friendly prices. Teri works closely with American and Canadian customers and has collaborated with notable US home influencers and celebrities (such as Queer Eye's Bobby Berk and HGTV's Kortney Wilson) to help achieve custom dream spaces.
Should my appliances be matte?
Given that we're largely recommending stainless steel and blacks and whites, you might want to turn to matte colors to tone down the effect of your appliances. Matte's incredibly popular right now - Jensen says that she recommends matte appliances 'whenever we are designing a contemporary space. They offer a sleek look with no trace of fingerprints or smudges'. Greasy fingerprints will never show up on matte appliances, so they're great if you've got young kids or are too busy to clean every day.
However, Kropovinsky points out that 'their upkeep can be challenging compared to shiny finishes', as they're much more labor-intensive to clean when spills happen. Matte appliances have bumpy surfaces, so if you drip pancake batter or juice on them, they need a lot more elbow grease to clean than shiny surfaces, which you can just wipe down quickly with soapy water.
Matte surfaces are also much calmer to look than shiny ones, since they aren't as as reflective. However, in dark spaces this can have a deadening effect. Kitchens feel much better when they're bright and light, and a matte appliance can depress that freshness.
Is rose gold dead?
If none of the above options work - you don't want neutrals or stainless steel, and you want to take the expert advice and duck bold colors, then you may consider other metal finishes for your space.
A couple of years ago, you couldn't move for rose gold. It was all over every appliance, whether an accent on the body or knobs or forming the entire motor casing of the machine. As is always the way, it's since hugely fallen out of style. Jensen is bullish on this: 'Rose gold is no longer relevant'. That leaves some of us with machines that may not work for our kitchen aesthetics.
However, it always pays to remember that your space is your own. 'If you are still fond of rose gold, don't hesitate to use it', says Kropovinsky. You don't need a zero-sum approach. If you don't want to give it up, you don't have to - ultimaely, it's your kitchen.
Kitchen Appliance color FAQs
What's the latest kitchen appliance color trend?
The latest trend is matte appliances. They're softer and less loud than shiny surfaces, and can be a good choice if you hate the sight of greasy fingerprints. However, it matte surfaces of any color can be tricky to clean.
Can I have patterned appliances?
Yes, but just make sure they don't clash. For example, you can get this Dolce and Gabbana Smeg toaster, which I'm slightly obsessed with ($700 slice of toast, anyone?) but the color is so vibrant that it will stand out in any kitchen. It could work in more rustic, terracotta toned kitchens, but will be hard to fit in anywhere else.
---
So there you have it. It's a debate that will go on for years down the line, but if you hedge your bets with neutral appliances like blacks and whites, you should be able to ride out kitchen appliance fads.
Sign up to the Homes & Gardens newsletter
Decor Ideas. Project Inspiration. Expert Advice. Delivered to your inbox.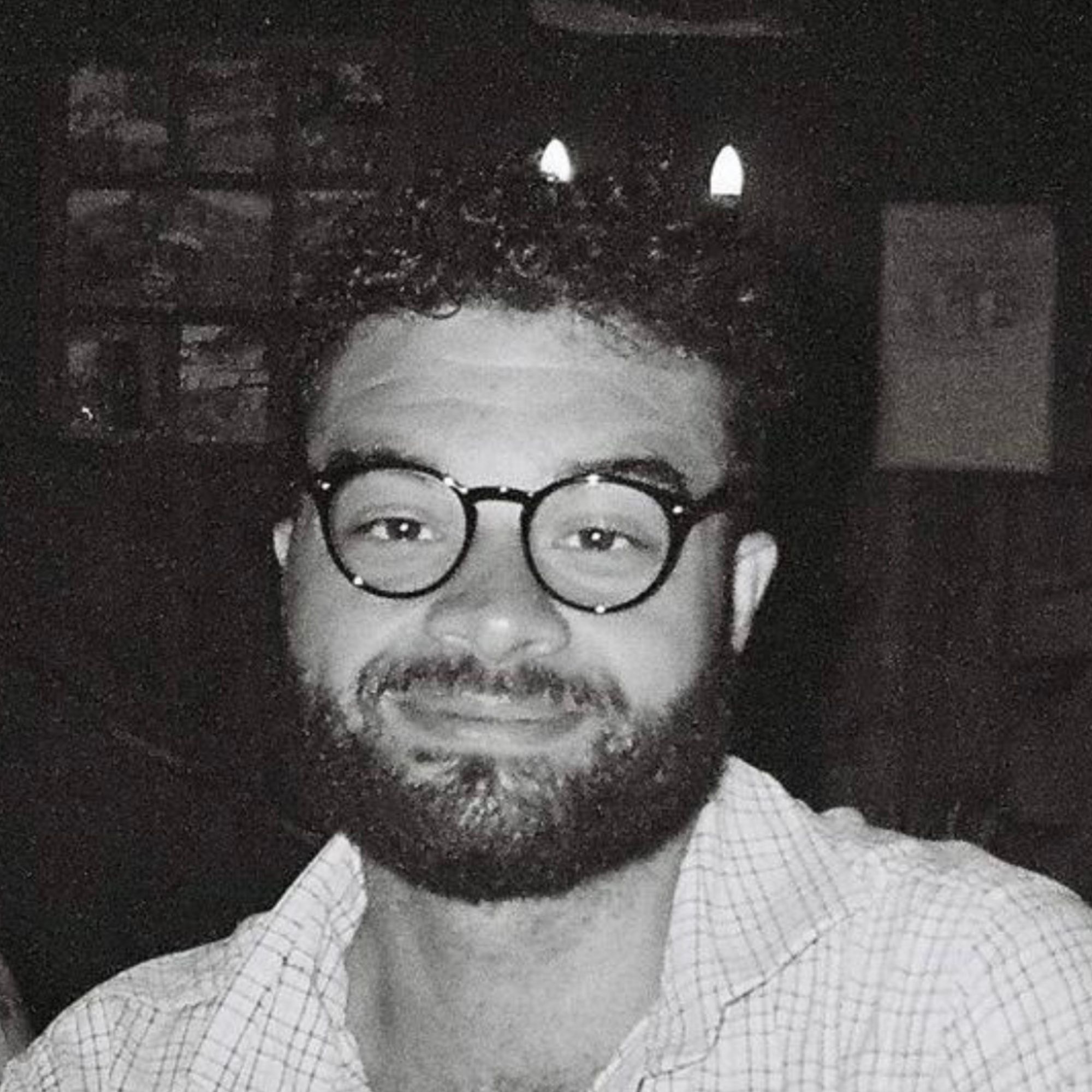 As Head of eCommerce, Alex makes sure our readers find the right information to help them make the best purchase. After graduating from Cambridge University, Alex got his start in reviewing at the iconic Good Housekeeping Institute, testing a wide range of household products and appliances. He then moved to BBC Gardeners' World Magazine, assessing gardening tools, machinery, and wildlife products. Helping people find true quality and genuine value is a real passion.