5 tips for buying and caring for an outdoor rug
Here is the low-down on things to consider when shopping for outdoor rugs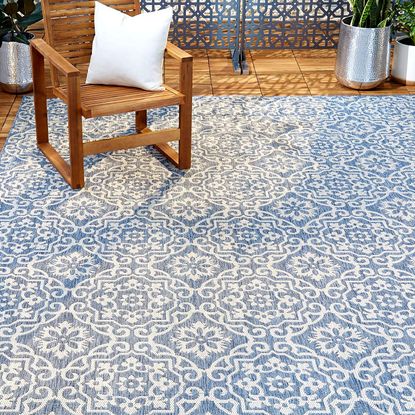 (Image credit: Amazon)
Outdoor rugs are something of a garden must-have, as we seek to turn our gardens into living spaces that feel just as layered as those indoors.
But buying an outdoor rug is fraught with difficulties – how do you know if it will stand up to the weather; can it be left outside in the rain, let alone year-round?
As with all decorative garden ideas, outdoor rugs do come with a few complications – but we can iron them out for you here.
1. Focus on functionality
Knowing how to choose a rug that will withstand outdoor conditions is important. So, if you're looking to fill a sunny spot, choose materials that are UV-resistant to ensure the rug design is less likely to fade over time. Consider how it will complement any patio ideas and existing furniture you have, ensuring that it anchors the space in the desired way.
2. Choose an ideal shape and size
Think about where you're placing the rug and make sure you have the correct measurements for the space. What visual impact would you like to make, and how will it work with your furniture?
Compared to indoor rugs, outdoor versions are relatively inexpensive, so you can afford to go quite large to maximize the comfort. There are no rules on the shape or the number of rugs to use – layering different designs is a great way to include solid color mixed with pattern, an assortment of shapes or contrasting textures.
3. Keeping your outdoor rug dirt-free
Some rugs made from natural materials are machine-washable, making them easy to clean and more enjoyable to sit on. A synthetic design can easily be washed using a garden hose with a pressure attachment.
If it smells for any reason, a small amount of soap or rug cleaner can be added but be sure to avoid any grassy areas if using detergent. It's worth checking the washing instructions on the manufacturer's website before purchasing.
4. The option to leave it outside all year round
A rug made from synthetic materials has been designed to withstand various weather conditions, thanks to it's moisture-resistant fibers, easy-clean surface and quick-drying ability.
Those made from natural materials will likely be resistant but may be more prone to water absorption, leading to mould or mildew if exposed to the elements over time. You can extend the life of your rug by storing it away during the winter months when it's not in use.
5. Using outdoor rugs on decking
Color and pattern can be a great addition to an otherwise brown decking – making deck ideas instantly more colorful. However during wetter weather it's worth moving your rug inside or hanging it up to allow for rapid drying. If the rug has absorbed lots of water it could be damaging to the decking or become slippery when left for long periods of time.
Sign up to the Homes & Gardens newsletter
Decor Ideas. Project Inspiration. Expert Advice. Delivered to your inbox.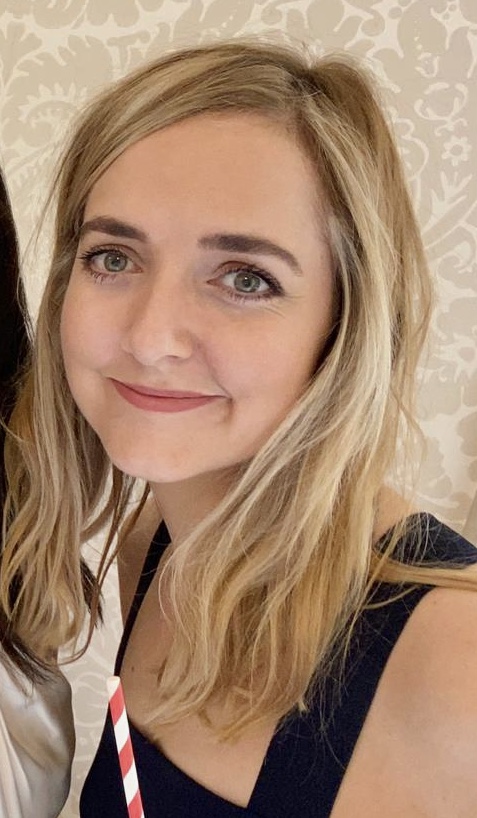 Jo Bailey has been Deputy Editor of Homes & Gardens since late 2021, overseeing all features for the print edition. Previously, she worked as the News & Shopping Editor across H&G and Livingetc - one of Future Plc's sister brands - this is where she learnt to discover the best news stories, latest trends and honed her understanding of Homes and Gardens' over 100-year-old brand.
Before joining Future Plc, she worked as an interior stylist for over ten years, specialising in commercial photo shoots for luxury clients such as; Design Centre Chelsea Harbour, The Romo Group, Christopher Farr Cloth and Heal's. She has worked closely with Homes & Gardens and Livingetc for over a decade, having styled and produced editorial shoots and events for both titles over the years.