How to dry orange slices for Christmas decorations and create festive style and fragrance
Discover how to dry orange slices so you can make your own wonderfully natural Christmas decorations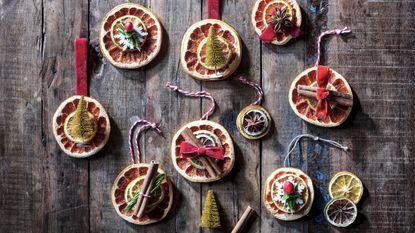 (Image credit: Future)
If you love the idea of making your own holiday decorations, knowing how to dry orange slices is a must. They're ideal for adding to Christmas wreaths, can be used as the basis of garlands, as tree ornaments, or displayed as part of table decor.
Once dry, orange slices are versatile, too, so they can be used as part of your outdoor Christmas decor ideas as well as in the seasonal decor for the interior of your home. And, best of all, in addition to attractive warm color, they have appealing fragrance that mixes beautifully with cinnamon and pine.
Our guide explains the options for drying orange slices and provides the lowdown on storing them so they can be reused for future holidays.
How to dry orange slices for Christmas decorations
Wondering how to dry orange slices for Christmas decorations? The good news is that it's not difficult to do.
There is a choice of methods you can use, although oven drying is our preference along with a great new way we've found to undertake the task, which we'll reveal below.
Here's the lowdown from the experts on how to dry orange slices.
How to dry orange slices naturally
Drying orange slices to use in your Christmas wreath ideas and for a whole host of other decorations, is an easier process than you might think – but be sure to stick to an expert-approved method, because drying them thoroughly is key to long term success.
The simplest way to dry orange slices is to do so naturally by slicing them into around ½in (1cm) rounds, patting them dry and leaving them out on a rack in your kitchen to air dry. The process will take several days and results can vary depending on the temperature and humidity of your home.
How to dry orange slices in the oven
Using an oven is a quicker and more reliable way to dry orange slices than air drying and, once properly dried, they can be used among both your indoor decorations, and outside in your Christmas door decor ideas including to make a Christmas wreath.
Drying orange slices in the oven is a simple process, but does take some time, explains Country Homes & Interiors stylist Sara Bird. 'To dry orange slices, cut them into around ½in (1cm) thick rounds. Wash and pat dry, then arrange them on a wire rack on a baking tray,' she says.
'Place in a preheated low temperature oven – around 275º F (140ºC, gas mark 1) – and bake for around 3 hours, turning them occasionally. The oranges are done when dry and sticky-free.'
How to dry orange slices in an air fryer
As an alternative to drying orange slices in the oven, consider using a different appliance. It's super simple to dehydrate fruit in an air fryer. You don't even need an air fryer with a dehydrate function.
Lay the ½in (1cm) slices in the basket so they don't overlap and use the dehydrate setting if your air fryer has this feature, following the instructions. If not, opt for the lowest heat setting and turn the slices after 30 minutes, then dry them for around another 15 minutes, but keep checking them regularly to avoid over-drying them. They're done when the flesh is hard, but the rind remains unbrowned.
Junior writer at Homes & Gardens Chiana Dickson has used this method and recommends, 'using parchment paper to line the air fryer first' to stop the orange slices sticking and to make cleanup easier.
How do you preserve dried orange slices?
Storing your orange slices is key to making them last for future years. First, you need to make sure you have dried them thoroughly – if you haven't done so, or store them in a damp or humid space, mold can creep in and ruin them.
Outside of the festive season, store them in an airtight container such as a Ziploc bag, a plastic storage box, or a jar with a tight fitting lid. If you've recently washed your container, ensure it is totally dry before adding the orange slices. Store them well, and you'll have them ready and waiting to combine with fresh Christmas foliage ideas year on year.
Can you dry orange slices for decoration?
Absolutely! Orange slices can be used in all sorts of ways to decorate different parts of your home for Christmas. The easiest way is to pierce them on one edge and thread a thin ribbon through the hole, tying it up in a bow ready for when you're decorating a Christmas tree.
More adventurous ideas include threading dozens together as one of your Christmas garland ideas. It's particularly worth doing this when thinking Christmas window decor ideas, as the natural light looks wonderful shining through the translucent fruit, making the slices appear to glow.
How do you dry oranges for Christmas decorations?
Drying oranges for Christmas decorations is a great alternative to drying slices. Use a scoring method to create pattern on a whole fruit.
'To score and decorate oranges and other citrus fruits, invest in a fruit channel knife to get a neat and consistent finish,' says Country Homes & Interiors stylist Sara Bird. 'Carefully score a pattern. Either leave as they are or decorate with clove studs. To easily add these, pierce the peel with a skewer where required then push in a clove.'
How long will dried orange slices last?
The best bit about drying orange slices is that once you've completed a batch, you have a set of Christmas decorations to use for future holidays.
If you dry and store your oranges properly, the slices should be good for at least two years, and often much longer and they'll be ready for Christmas porch decor ideas and Christmas patio ideas. To store, place them in a completely dry airtight container until the next holiday season.
'Be mindful that the fragrance won't last although they will still look good,' advises Lucy Searle, global editor in chief of Homes & Gardens. 'To enjoy the fragrance of orange slices you will need to dry a new batch in the oven next year.'
Sign up to the Homes & Gardens newsletter
Decor Ideas. Project Inspiration. Expert Advice. Delivered to your inbox.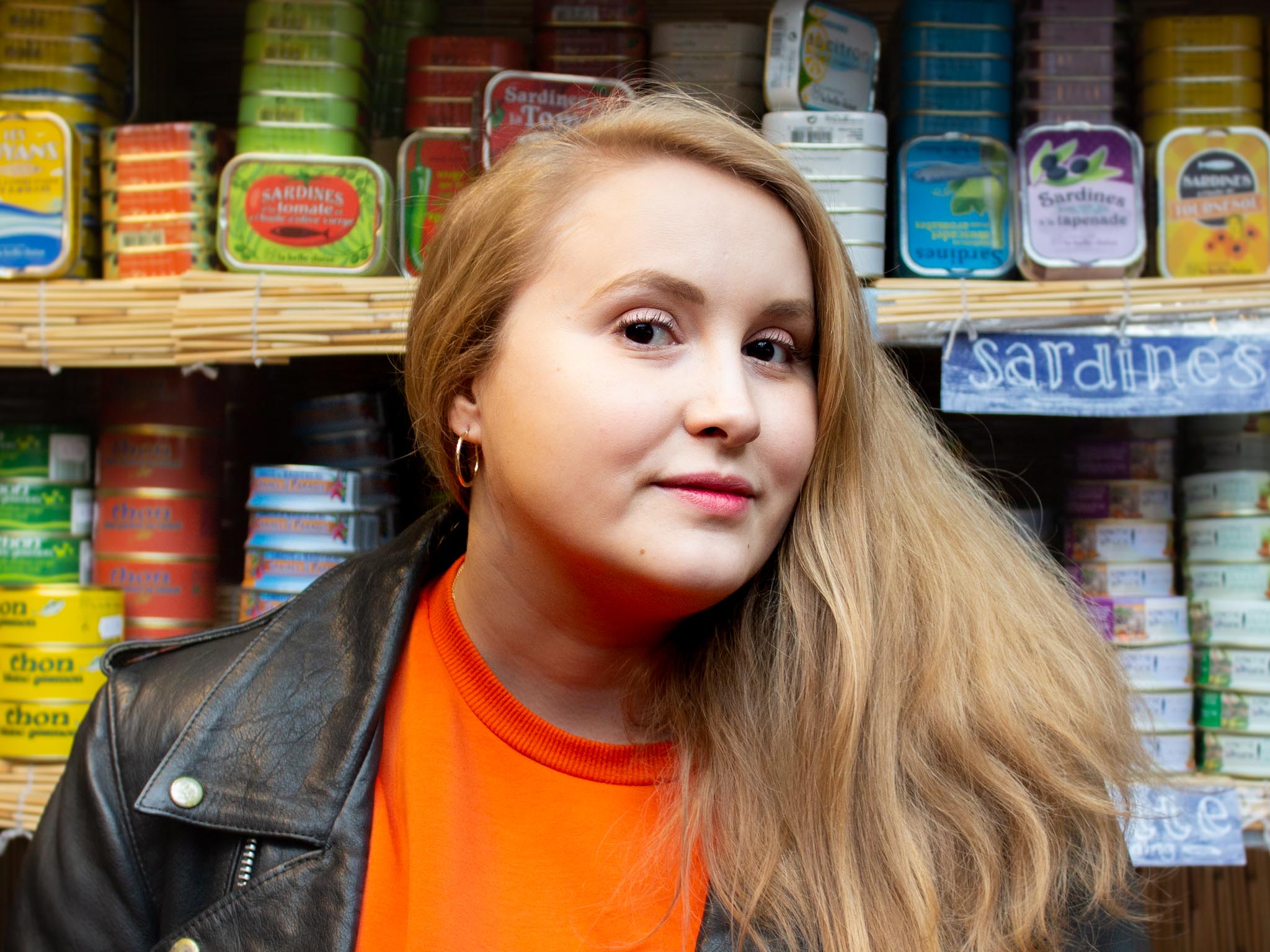 Ailis started out at British GQ, where a month of work experience turned into 18 months of working on all sorts of projects, writing about everything from motorsport to interiors, and helping to put together the GQ Food & Drink Awards. She then spent three years at the London Evening Standard, covering restaurants and bars. After a period of freelancing, writing about food, drink and homes for publications including Conde Nast Traveller, Luxury London and Departures, she started at Homes & Gardens as a Digital Writer, allowing her to fully indulge her love of good interior design. She is now a fully fledged food PR but still writes for Homes & Gardens as a contributing editor.