British Style: Paolo Moschino
Founded as Nicholas Haslam in 1980 but owned by Paolo Moschino since 1995, this leading design studio makes and sells furniture, fabrics, lighting and antiques as well as decorating some of the finest houses in the world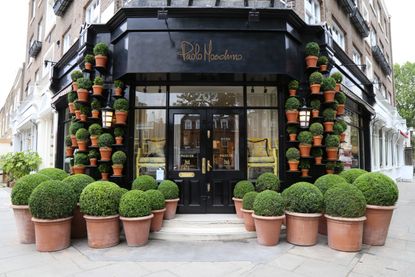 (Image credit: Paolo Moschino)
Paolo Moschino Ltd makes and sells furniture, fabrics, lighting and antiques as well as decorating some of the finest houses in the world with a fresh, modern continental flair.
The original business, Nicholas Haslam Ltd, was established in 1980 by Nicky Haslam, who owned and operated the company in partnership with his friend Paolo Moschino.
When the pair decided to split the business in 1995, Paolo bought the firm and Nicky Haslam launched a separate entity under the name NH Design. As of January 2022, Nicholas Haslam Ltd became officially known as Paolo Moschino Ltd.
Not long after taking over the reins from Nicky Haslam, Paolo was joined by Philip Vergeylen and together they set about turning the brand into one of the most prominent and respected names in the interior design world. Over the past 26 years, the partnership of Philip Vergeylen and Paolo Moschino has transformed the firm into an international brand, one recognized around the world as a leading voice in luxury interior design.
Though the firm's name has evolved, Paolo and Philip retain ownership of Nicholas Haslam Ltd, and their mission, mindset, and values remain as strong as ever. Philip will continue to lead the thriving design studio team, and Paolo will direct all aspects of product design and development, as well as the shop and showrooms, both in London and abroad.
Behind the designers: Paolo and Philip
The force behind Paolo Moschino is the extraordinary partnership of Paolo (above left) and Philip (above right). Neither set out to become designers. Born and raised in Italy, Paolo studied Political Science in Florence. It was at the age of 23, after finishing university, that he came to stay in London intending to stay for just a few months. He ended up running an interiors shop – and never left.
Philip, who is Belgian by birth, was advised by his parents to become a doctor, banker or lawyer. However, during his first year at university, he discovered a treasure trove of design magazines in his grandmother's library and read each one. After studying Commercial Management Engineering in Brussels, Philip began a career in marketing for American Express which took him to far-flung spots across the globe.
Philip eventually settled in London, met Paolo and started to help him with some interior design projects.
The early days
From the start, the shop (above) focussed on selling antiques which Paolo sourced from dealers and fairs based all over Europe, including Parma and Paris. Holbein Place and Pimlico Road were in those days very much a center for antiques in London with leading names such as Christopher Gibbs in residence. These pieces were shown alongside an emerging fabric collection including Aurora and De La Tour, designs which are still firm favorites with clients today.
As more clients came into the shop and liked what they saw, Paolo and Philip were encouraged to spread their wings further into interior design. This part of the business was catapulted into the limelight when their apartment (above and below) was featured in many of the leading interiors magazines. At that point it made sense for Philip to focus on interior design projects while Paolo continued to manage the shop and expand its collections.
The next chapter: Paolo Moschino for Nicholas Haslam
It didn't take long for the firm to branch into designing and selling furniture and lighting alongside their fabrics. This was branded the Paolo Moschino Fabric Collection in 2011 and is largely made in Britain using materials from the UK and Europe. Some pieces and fabrics are informed by projects others are those which have been designed specifically for the collection.
Expanding to the US
In 2019, Nicholas Haslam Ltd announced that they were partnering with Kravet Inc to distribute their fabric collections through the Lee Jofa brand throughout the US. Today, it is showcased in 14 showrooms across the country including Atlanta, Boston, Chicago, Dallas, Houston, Los Angeles, New York and San Francisco.
Paolo Moschino Ltd today
A long-standing fixture in London's leading design district of the Pimlico Road, the fabric showroom and design studio is in Holbein Place, the original home of the business where Paolo and Nicky worked together in the early collaboration.
A further showroom and retail space where clients can pick up an eclectic range of things that have caught Paolo's eye, is around the corner in Ebury Street. They also have a large showroom at the Design Centre, Chelsea Harbour (above).
The interior design business now makes up about 50 per cent of the business. At any one time, the team at Paolo Moschino might be managing between 20 and 22 interior design projects, recently that has included a number of hotels for Rocco Forte including the Villa Igiea, in Palermo, Sicily.
Their design aesthetic
The design style of Nicholas Haslam Ltd, and now Paolo Moschino Ltd, has evolved continually over the years: while it was initially grounded in the principles of English interior design, when Paolo and Philip took over, they brought a European accent to the company which has resulted in a more international look.
It's been written of Paolo Moschino Ltd: 'Restraint is not the forte of Paolo Moschino and Philip Vergeylen… what they do excel at are traditional rooms rich with splendid fabrics, panelling, and decorative details, adding a 21st-century twist with bold colors and unexpected accessories.'
Sign up to the Homes & Gardens newsletter
Decor Ideas. Project Inspiration. Expert Advice. Delivered to your inbox.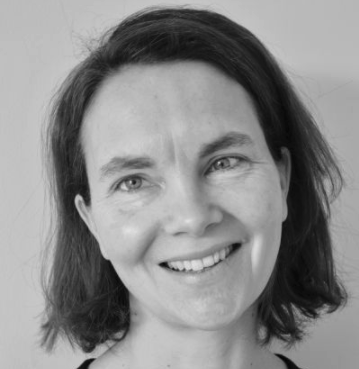 Arabella is a freelance journalist writing for national newspapers, magazines and websites including Homes & Gardens, Country Life, The Telegraph and The Times. For many years she has specialized in writing about property and interiors, but she began her career in the early 2000s working on the newly launched Country Life website, covering anything from competitions to find the nation's prettiest vicarage to the plight of rural post offices.