How much space do you need between a shower and toilet? Experts warn against this common remodel mistake
Bathroom designers explain how to get it right – and what happens if you get it wrong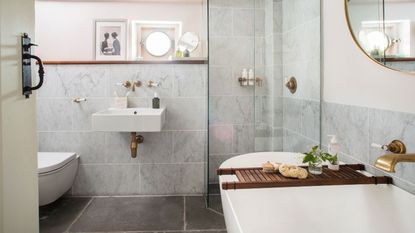 (Image credit: Future)
When remodeling a bathroom the layout is arguably more important than the aesthetics, at least initially. Making sure you have enough space between a shower and a toilet is vital to the flow of the room and will have a direct impact on how well the room functions in your daily life.
There are several bathroom layout ideas that can all depend on the size and shape of your room, but things such as how much space you need between a shower and toilet should always be considered no matter what space you are working with – especially if you want to avoid common bathroom remodel mistakes.
Here, bathroom experts have explained how to design a bathroom that allows for the best functionality so that you can remodel with ease.
How much space do you need between a shower and a toilet?
Getting the space around your toilet is important or you could risk a code violation. Design and remodel codes dictate the amount of space necessary for legal purposes and breaking these could land you in hot water. As such, these codes often set out what size bathroom you can and cannot have a shower or bath in, which means that the toilet often dictates the final layout of your bathroom ideas.
'The secret to a bathroom is to work to the proportions of the room and to not try and install bathroom products that just overpower the space,' explains Barrie Cutchie, design director at BC Designs. 'It is recommended that you have at least an 18-inch gap at the side of a toilet and 30 inches in front so that it is easy to clean and use. When it comes to the gap between a shower and toilet, you need to make sure that whoever is using the shower can do so safely and comfortably.' Getting this distance right is particularly important in family bathroom ideas where you may be using the shower to help bathe children or even family pets.
Lydia Luxford, technical services manager at Easy Bathrooms suggests, however, that space on either side of a toilet is more about personal preference and what your space allows. 'Side to side, I would always allow a minimum of 6 inches from each side of the toilet ... it's more down to access and being able to use the toilet without hindrance.'
What are the code requirements for fitting a toilet next to a shower?
When it comes to fitting a shower, a space of at least 24 inches is required in front of the door by codes to enter and exit the shower safely. What's more, it is also mandatory to have a minimum distance of 15 inches from the center point of a toilet or bidet to any other bath fixture or wall for plumbing access. You can find the center point of a fixture by drawing an imaginary line down the middle as if splitting it in two.
These codes are the basic recommendation and, while they should be followed, it is okay and even recommended to leave gaps larger than these where possible, especially in large bathroom ideas.
When redesigning a bathroom, always make sure to check your local code requirements in case there are any discrepancies, and have a professional consult.
What to do in small bathrooms
Small bathroom ideas need not go without a shower, suggests Barrie. 'If space is tight, a wet room will be much easier as it doesn't require fixed shower screens that take up considerable room.'
'Wet room ideas tend to not need enclosures or bulky shower trays and can blend into the aesthetics of the rest of the room. Folding shower screens can easily be folded back when the shower isn't used, helping to create a sense of space as well as the ability to easily use other products such as a bath or toilet.'
What is the minimum size for a bathroom with a shower?
While there is no set size, a room of approximately 30 to 40 square feet is recommended to allow for all the bathroom fittings to be placed comfortably. If you are considering adding a bath, the room should be closer to 40 square feet.
A bathroom less than 30 square feet should be no less than 15 square feet and will likely not include a shower.
Sign up to the Homes & Gardens newsletter
Decor Ideas. Project Inspiration. Expert Advice. Delivered to your inbox.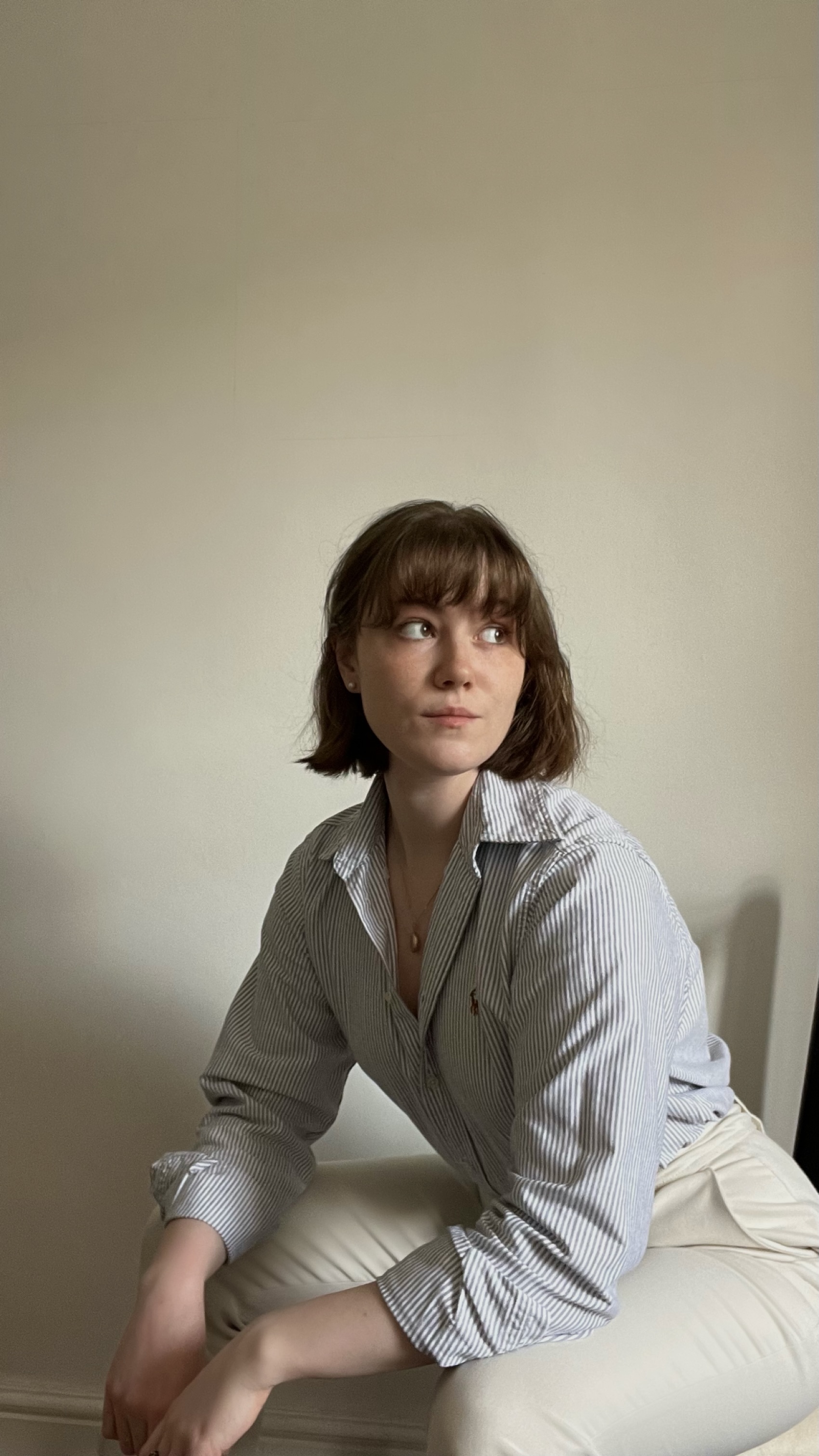 Chiana has been at Homes & Gardens for a year, having started her journey in interior journalism as part of the graduate program. She spends most of her time producing content for the Solved section of the website, helping readers get the most out of their homes through clever decluttering, cleaning, and tidying tips – many of which she tests and reviews herself in her home in Lancaster to ensure they will consistently deliver for her readers and dabbles in the latest design trends. She also has a first-class degree in Literature from Lancaster University.