Best electric lawn mower: 5 best buys for all levels of expertise
We've rounded up the best electric lawn mowers for every battery-powered lover out there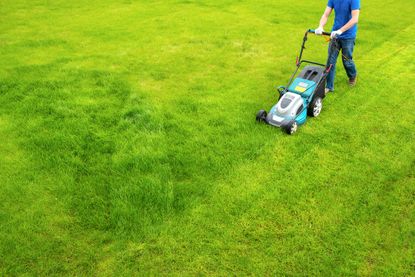 (Image credit: Getty Images)
Shopping for the best electric lawn mower doesn't have to be stressful. Much like the best lawn mower or best ride-on lawn mowers, you'll find the best electric lawn mower offers ample choices and dozens to fit your specific lawn and level of expertise. And, if you are tired of finicky engines, jugs of oil, and never-ending cords, it might be time.
These power predecessors hone in on simplifying your life; like your favorite power tool or appliance, this battery-powered machine essentially does the work for you. There is no prep work required, and with one simple flip of the switch, most are ready to go in seconds.
Plus, unlike other lawn mower models on the market, the silver lining to finding the best electric lawn mower is the sound: they're quieter than ever. Which is asking us is pretty great, which is why we went ahead and did something about it.
Whether you are looking to silence your louder-than-life model, simplify your weekend chores, or simply hoping to upgrade, we've found five of the best electric lawn mowers to accommodate every level of expertise, lawn size, and budget.
The 5 best electric lawn mowers to invest in
You can trust Homes & Gardens. Our expert reviewers spend hours testing and comparing the latest products, helping you choose the best for you. Find out more about how we test.
1. Hart 40V Brushless 20" Self-Propelled Mower Kit
The best electric lawn mower: the most affordable option on the market
Specifications
Battery: 40V Lithium-Ion
Mower Function: Mulching & Bagging
Weight: 58lbs
Deck Size: 20"
Cutting Height: 1.5" - 4"
Reasons to buy
+
Ideal for yards up to .5 acres
+
Cost-effective
+
Great for all levels of expertise
Starting our list is the Hart 40V 20" Brushless Self-Propelled Mower suitable for any yard up to ½ acre in size. Designed with brushless technology, this 40V electric lawn mower provides steady power without bogging down.
Plus, variable speed self-propelled technology for yards that feature slopes or hills and height modifications with a single-point height adjustment knob (instead of four wheels).
Most favorably, this 40V system is all power, no gas. This mower includes onboard battery storage to carry not one but two batteries; to ensure you continue mowing when one battery runs out (genius!).
Lastly, with telescoping and folding handles, you can seamlessly store this compact garage away when not in use, making it a no-brainer.
2. Ryobi 13 in. 11 Amp Corded Electric Walk Behind Push Mower
The best electric lawn mower: the best corded walk behind version on the market
Specifications
Blade Length (in.): 13 inches
Engine Make: OEM Branded Engine
Features: Adjustable Cutting Height,Bagger,Electronic Ignition,Mulching Lawn Mower
Power Type: Corded Electric
Size of Yard: 1/4 - 1/2 Acre
Reasons to buy
+
Portable and lightweight
+
Hassle-free: no gas, oil, etc.
+
Affordable
The Ryobi 11 Amp 13-inch Electric Mower is a risk-free option. Backed by a three-year manufacturer warranty, this electric-powered machine is an excellent option for those looking to sway away from the traditional gas-operated mower.
This portable and lightweight version weighs in at only 23lbs and also offers collapsing handles for quick and easy storage.
There's a single point height adjustment, swiftly inserting versatility, and customize this machine to coincide with the height of your deck (from 1 to 2.5inches), plus it's environmentally friendly and essentially maintenance-free.
3. EGO Power+ LM2100 21-Inch 56-Volt Lithium-ion Cordless Lawn Mower
The best electric lawn mower: the best single-charged option available
Specifications
Adjustment Type : Single level
Assembled Weight (lbs.) : 55.3
Battery Type: Lithium ion
Battery Voltage: 56-volt
Cut Height Adjustment : 6-position
Cut Width (Inches) : 21
Cutting Range/Yard Size (Acres) : 1/2 acre to 1 acre
Reasons to buy
+
Mulching capabilities
+
Offers 6-position cutting adjustments
+
45-minutes use on a single-charge
The EGO Power+ 21' Mower delivers long-lasting power, rapid charging, and durability in all-weather conditions; while scratching the inch for anyone missing torque gas but is looking to avoid noise, mess, and fumes.
Here, this mower tackles even the toughest of mowing applications for all grass types and is suitable for up to 1/2 acres of lawns. With six adjustable options, versatility will reign supreme.
Plus, when paired with the proper 56V 5.0 AH ARC Lithium battery (not included), you'll endure 45-minutes of uninterrupted, hassle-free use. Lastly, thanks to a sleek and lightweight construction, moving and storing the lawn mower will be as easy as using it.
4. BLACK+DECKER 20 inch 13-Amp Corded Electric Walk Behind Push Lawn Mower
The best electric lawn mower: a top-rated option that's the ultimate 3-in-1
Specifications
Adjustment Type : Single lever
Assembled Weight (lbs.) : 59.2
Bagger Included: Yes
Cut Height Adjustment : 6-positions
Cut Width: 19 inches
Cutting Range/Yard Size (Acres) : 1/4 acre to 1/2 acre
Maximum Cutting Height (Inches) : 4 inches
Mulching Capable: Yes
Reasons to buy
+
2-year limited warranty
+
Extension cord included
+
Mulching capabilities
When investing in the BLACK + DECKER 20-inch electric walk-behind push mower: there is a lot to be thankful. Among that list? You'll be investing in clean, reliable electric power that starts in an instant every single time.
This electric lawn mower sports an exception 13 AMP motor that does it all: bagging, mulching, and includes a side discharge for up an up-to-20-inch width. With a 7-setting height, users can customize this machine to work between 1.5-inches and 4-inch lawns, as a 13-gallon nylon grass collection bag allows checking fill levels.
Furthermore, the edge max deck design is state-of-the-art. This feature allows users to cut up to the edge of fencing and flower beds, providing a clean, manicured lawn in minutes.
5. Sun Joe Mow Joe 20 in. 12 Amp Corded Electric Walk Behind Push Lawn Mower
The best electric lawn mower: the best mower with rugged all-terrain wheels
Specifications
Adjustment Type : Single lever
Bagger Included: Yes
Cut Height Adjustment : 3-position
Cutting Range/Yard Size (Acres) : Up to 1/4 acre
Weight: 34-inches
Reasons to buy
+
Maintenance free – no gas, oil or tune-ups
+
Two-year warranty included
+
bagger included
Reasons to avoid
-
Only three cut height adjustments opposed to others with six
The Sun Joe Mow Joe 12-Amp 14-in Corded Electric Lawn Mower is yet another lightweight and compact version on the market. Weighing in at 20 pounds, this choice is a lean, mean, and green mowing machine (literally).
Ideal for manicuring lawns without polluting the atmosphere with toxic carbon emissions, this machine turns on with a simple touch of the button. The rugged all-terrain wheels make it easier than ever to maneuver in those tight, hard-to-reach places and are suitable for year-round use.
Equipped with a durable steel blade, this electric lawn mower chops a 14-inch wide swath with each pass. Tailor the lawn cutting length with its 3-position manual height command, which corresponds from 1.18 inches to 2.52 inches.
Its 10.6-gallon hard-top rear bag conveniently handles grass clippings and separates smoothly for immediate disposal. A collapsible stem allows for quick and compressed accommodation when not in use.
And, lastly, this machine is ETL-approved, and the manufacturer provides a full 2-year warranty.
What is an electric lawn mower?
Electric lawn mowers, also known as battery lawn mowers, receive their power from a rechargeable battery instead of gasoline. Those batteries typically range anywhere from 36 to 120 volts, and many electric mowers come with a backup battery in case one runs dry.
What are the benefits of the best electric lawn mower?
Removing gas-fueled combustion engines from your garage is a liberating and transformative experience. When switching to one of the best electric lawn mowers, you'll notice the following:
A quieter experience: electric lawn mowers makes less noise than any other model on the market.
Reduction in gasoline: you'll save money by not having to run to the gas station to fill your gas-produced mowers.
No gas engine equates to no spark plugs, oil changes, or filter replacements, reducing the cost of maintenance by hundreds.
Wave goodbye to pull cords! Electric mowers start with a simple push of a button.
You'll go green: with no exhaust or emissions, you'll reduce the pollution you're putting back into the environment.
What to consider when selecting the best electric lawn mower?
Battery Voltage
The greater the voltage, the more the battery can handle. Invest in models with two batteries to ensure you get the most for your money and always have extra power on hand.
Cutting Width
The wider a mower's cutting width, the less time it will take to mow, which in turn, may protect battery life. Nevertheless, proceed with caution: a wider (or larger) deck may also cause the battery to work harder.
Height Adjustment:
The more adjustments = more flexibility; you will be able to cut your grass to different heights. Most mowers can cut between 1-4 inches (any less, you will want to skip investing in this model).
Mower Blades
It's important to remember: the type of blades you select reflects how your lawn will look in the end. A handful of electric mowers user flatter blades that don't lift the grass as much and preserve battery life. While other models use more exact, curved blades to get the job done.
Discharge/Mulching Capabilities
Are you looking for a machine that does it all? If so, make sure that your electric mower also includes these bonuses.
Sign up to the Homes & Gardens newsletter
Decor Ideas. Project Inspiration. Expert Advice. Delivered to your inbox.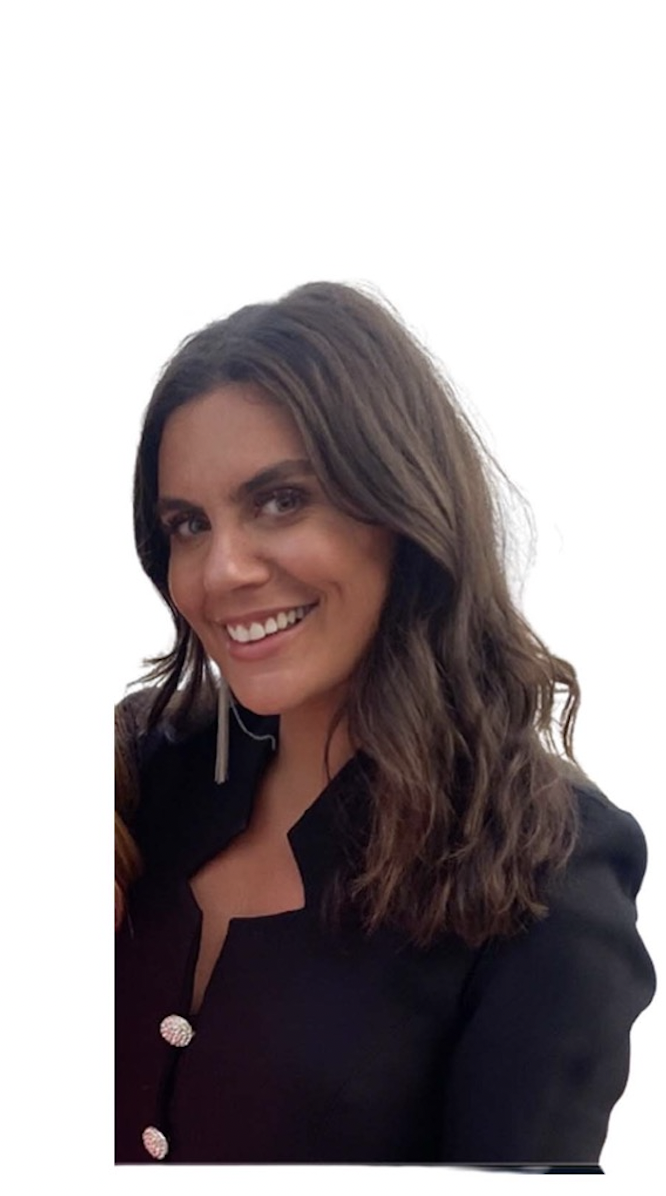 Brittany Romano wrote for Homes & Gardens as a U.S. Shopping Editor. A graduate of New England College, Brittany started her career as a freelance fashion market assistant at Marie Claire. She later joined AMI, where she designed a highly profitable commerce vertical. Noted for her award-winning content, she's covered everything from celebrity beauty hacks to the most lavish home decor.