Tom Brady's minimalist kitchen is anything but bland and boring – and it taps into this 2024 design trend
The footballer's modern kitchen highlights a beautiful use of contrasting materials, but it's his innovative kitchen shelving unit that has caught our eye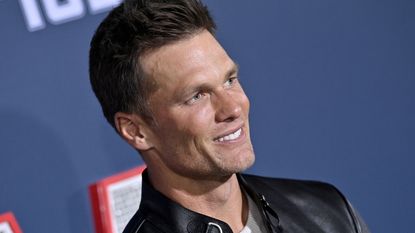 (Image credit: Getty Images | Axelle/Bauer-Griffin / Contributor)
Legendary former American football quarterback, Tom Brady, is world-renowned for his football skills, but who knew his kitchen could be just as impressive?
In a recent post on his Instagram, Tom shared a glimpse into his stylish minimalist kitchen, which shows not only a luxurious use of materials but a stand-out kitchen storage idea – and it's being labeled by designers as one of the biggest kitchen trends that will be seen everywhere in 2024.
Tom's kitchen shelving does not only create a practical storage unit, the open design allows for the storage idea to work as an eye-catching display space, adding unique visual interest to his more minimalist kitchen ideas.
Senior designer at Second Nature Kitchens, Ashleigh Hanwell, says, 'We've seen a growing demand in open shelving for some years now and we don't see it slowing down for 2024.
Both functional and aesthetically pleasing, this style of shelving provides you with convenient and quick access to kitchen utensils and dinnerware, whilst also allowing you to showcase your personality via artwork and other decorative items.
In addition, open shelving can help to create a light and airy feel – whereas wall cabinets can enclose a space and make it feel smaller, so it can be a great design element to consider for a small kitchen.'
What really elevates the shelving in Tom's minimalist kitchen is the use of integrated lights. The lights work with the wooden shelves to create an inviting and warming focal point in the kitchen space and help to establish an enhanced note of contrast against the cooler marble and stainless steel in the surrounding area.
We also love how this simple, yet highly effective kitchen lighting idea, helps to draw focus to the collection of curated objects, enhancing their presence and the sense of decoration in the space.
Ashleigh Hanwell has been working in the world of interior for nearly 10 years. A qualified interior designer, Ashleigh now specializes in designing beautiful kitchens.
If you're looking to embrace open-shelving in your kitchen, or maybe even in a different part of your home, but are worried about this style of storage looking too cluttered or messy, Bo Hellberg, CMO at String Furniture advises, 'One downside that people mention when it comes to open shelving is often about clutter, however, if you make an effort to keep some amount of order, you can curate your kitchen items to look stylish and neat. The biggest positive about open shelving in the kitchen is having everything where you can see it, which means it's easy to find what you are looking for and you don't spend time searching through overflowing drawers.'
For further advice, we explore the golden rules of organizing open shelving in the kitchen in our dedicated feature.
---
As stylish and decorative as open-shelving can be, we always recommend using a mix of both open and closed storage – especially in a kitchen space.
Save selections of your best kitchenware, glassware, and cookware for display on open-shelving, as well as any other meaningful decorations and accessories, and organize away more functional and unsightly everyday kitchen items in cabinets and drawers.
We explore the top tricks organizers use to keep order in the kitchen in our organizing a kitchen feature.
Sign up to the Homes & Gardens newsletter
Decor Ideas. Project Inspiration. Expert Advice. Delivered to your inbox.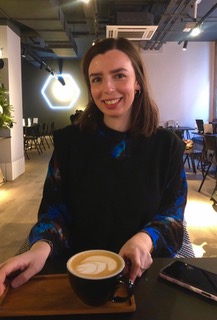 Zara joined Homes & Gardens in February 2022 as a Content Editor. After studying English Literature at University, she worked as an Ecommerce Website Editor, Content Writer and Buying Intern at multiple independent businesses within the luxury retail and lifestyle sectors. Her role at Homes & Gardens unites her love, experience and passion for the world of design and desire to create inspiring written content. She enjoys nothing more than discovering new trends, brands and products, whether that be in fashion, interior design or lifestyle.