7 best plants for seedheads – for enduring drama in the winter months
These spectacular seedheads will provide much-needed texture and interest to your winter garden, and can add a stylish accent in the home too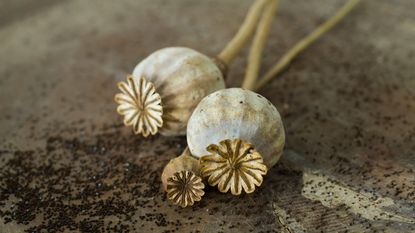 (Image credit: Alamy/mauritius images GmbH )
There are certain plant varieties which, once flowered, will continue to give generously in the garden, shifting from bombastic blooms to structural shapes and delicate pods. This process of metamorphosis fascinates me, as often the seed pod that forms bears no resemblance to the original flower, but is equally as beautiful.
Throughout the colder months, the best plants for seedheads provide prolonged interest and form to a fall and winter yard, so perhaps bear that in mind when planning a winter border.
As a flower grower and floral designer, I have come to appreciate the immense value of these architectural delights for several reasons. They look organically stylish in a garden, and even better with a sprinkling of frost or snow. They are a gift to wildlife as birds love snacking on their seeds, while insects can make a home in them. And if you love decorating with dried flowers, they can add a huge amount of interest to a seasonal floral display, used either on their own or combined with fresh berries and foliage.
There are so many potential flowers to choose from, which is why I've rounded up eight of the best plants for seedheads based on my own floristry experience, that tick the box every time when it comes to looking good inside and out.
7 best plants for spectacular seedheads
Whether chosen for their architectural forms in the garden, or to cut and display in the home, seedheads provide striking and often unusual interest.
1. Nigella
When the delicate blue, white or pink flowers of nigella fade (also known as 'love-in-a-mist'), they are replaced with balloon-shaped seed pods. These seedheads develop horn-like tendrils protruding from their tops, and become encased in a mesh of foliage to create a distinctive, structural look.
The seedpods are often striped green and burgundy, giving your borders a whole new palette, and offer a striking contrast to the daisy-like flowers that preceded them. Flowers grow easily from seed, and a packet of 200 heirloom Nigella damascena seeds can be bought from Walmart.
If cutting to use as a dried flower pod in an arrangement, snip right at the base of the plant to give you more curvy stem lengths to play with. Nigella also produces some of the best edible seeds you can grow in your yard.
2. Lunaria
Commonly known as 'honesty', this shrubby plant produces small white or pink blooms on tall, leafy stems in the summer. It's a pretty border-filler, but it really comes into its own in the colder months. Once flowered, it forms a mass of thin, oval-shaped seed pods which start off green, then transform to a spectral, silvery white as the plant starts to die off.
These translucent, papery pods dance and shimmer during breezy fall days, then glisten with frost as the winter sets in. They are a simply beautiful stem to leave growing in your yard.
However, they can make an equally wonderful seasonal statement if cut and displayed in the home, or incorporated into your Christmas wreath ideas. I once created a winter wreath to display above my living room mantel made entirely of silver-white lunaria stems and the effect was magical.
3. Physalis
Nothing shouts fall flower pod louder than the vibrant orange Physalis alkekengi seedheads. They are often referred to as Chinese lanterns, based on their round forms and the way each pod is attached to a main flower stem as if swaying delicately from a wire.
Chinese lanterns are a hardy perennial that will happily grow in the ground or in containers. They produce white flowers in the summer, but these pale into insignificance when their 2in-wide pods form in the fall, burning a fiery pumpkin orange. They are a perfect addition if you're thinking about decorating a mantel for Halloween.
Cut the stem at ground level, then remove the leaves before hanging it in a cool, dark place to dry. The pods, fruits and leaves of this plant are toxic, so it's good to be aware of this if picking to use in a floral design, or if you have pets.
4. Allium
As you may know, there are a large number of varieties of allium bulbs on the market, from the smaller 'ping pong' allium, to the soccer ball-sized Allium giganteum. Each one produces a globe-shaped seedhead made up of intricate stems and tiny, star-shaped pods. If left in the garden they will provide stately interest, not to mention food and shelter for local wildlife. If you're thinking of adding some to your yard for next year, October is a great time to plant alliums, such as this burgundy drumstick variety Allium sphaerocephalon, available from Burpee.
As a floral designer, I've displayed dried allium seedheads en masse in vases and used them in dried flower arches. Once, I hung lots giant seedheads upside down, suspended from a high banister to create a striking, seasonal staircase installation.
The tiny seeds can fall out of their large heads once fully dried, so bear that in mind if you're planning to hang some upside down, too.
5. Scabious
The seedheads of scabious - or pin cushion flower - are geometric globes made up of tiny pentagon-shaped bracts, each one housing a perfect star. They are fascinating to look at, and vastly different from the flat papery petals and prominent stamen of their flower heads.
They usually measure about an inch in diameter, and work very well in seasonal cut flower designs as they can offer a contrast in structure and texture.
6. Rudbekia
When the distinctive, golden tones of black-eyed Susan flowers, or rudbekia, fade away, they leave behind striking central cone, which stands prominently above any remaining, translucent petals.
Leaving them in the ground will create an arresting sight, especially on a frosty morning, and if you're interested in wildlife garden ideas, these seedheads provide a tasty meal for visiting birds.
They can work just as well as a dried flower seedhead in an arrangement when contrasted with softer neutral shades of ivory and porcelain for a Scandi-style, wintery feel.
8. Poppy
The distinctive seedheads of poppies are a perennial favourite and still look good in the garden when everything else has faded, with their round forms and star-shaped flat tops on tall stems.
These giant purple poppies, Papaver somniferum, with their two-tone leaves offer incredible color in the summer, and are available to buy at Walmart.
Don't forget to collect seeds from a few of the pods to scatter in a bare patch of yard for some wildflower color next spring. You will know the seeds are dry when you shake the pods and can hear them rattle. Make a hole in the top of each pod and pour the tiny black seeds into a glass jar with a tight-fitting lid. Label and store in a cool dry place for sowing next year.
FAQs
Which seedheads are best for garden birds?
Coneflower seeds (or Echinacea) are a particular favorite among birds, who love to feast on these seeds. American goldfinches, chickadees and blue jays will be very happy to find these seedheads in your yard. Nutritious sunflower seeds are another delicacy birds will happily eat during the winter months.
How do I harvest seeds from pods to plant next year?
Saving seeds is a great way to create new plants for free in your yard. Take a paper bag and gently shake the seedhead into the bag to collect the seeds, or snip the entire pod off. Allow your seeds to dry properly either in a greenhouse or on a windowsill for about a week, then store in a labelled paper bag or envelope until you are ready to plant them.
---
There is a huge amount of enjoyment to be had from seedheads, both in the garden and the home. If you like the idea of creating everlasting arrangements, you might be interested to know how to dry hydrangeas or how to dry strawflowers too.
Sign up to the Homes & Gardens newsletter
Decor Ideas. Project Inspiration. Expert Advice. Delivered to your inbox.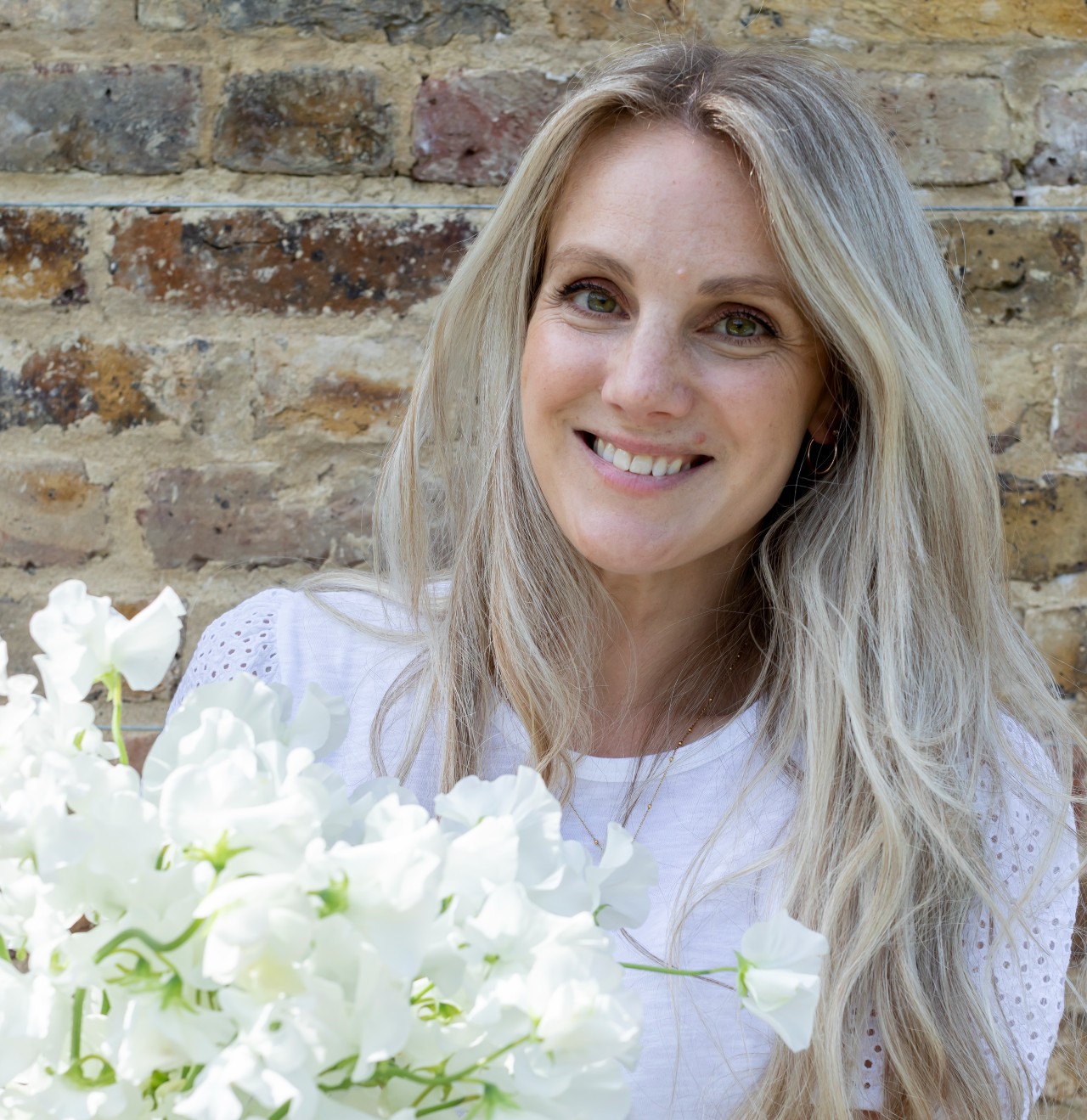 Rachel is a gardening writer, flower grower and floral designer. Her journalism career began on Country Living magazine, sparking a love of container gardening and wild planting. After more than a decade writing for and editing a range of consumer, business and special interest titles, Rachel became editor of floral art magazine The Flower Arranger. She then trained and worked as a floral designer and stylist in London for six years, before moving to York and joining the Homes & Gardens team. Her love of gardening has endured throughout, and she now grows an abundance of vegetables and flowers on her rambling Yorkshire plot.