Best edible seeds – 10 seeding plants to harvest for nutritional benefits
Expand your culinary horizons with 10 of the best edible seeds which can be harvested easily from cropping and ornamental plants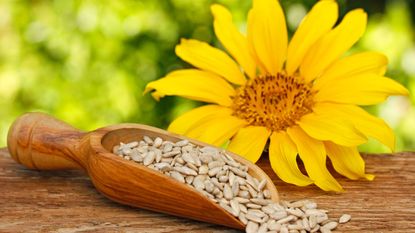 (Image credit: Emilio Ereza / Alamy)
Sign up to the Homes & Gardens newsletter
Decor Ideas. Project Inspiration. Expert Advice. Delivered to your inbox.
Thank you for signing up to Homes & Gardens. You will receive a verification email shortly.
There was a problem. Please refresh the page and try again.
Growing the best edible seeds involves understanding how we can enhance the full function of garden plants, both cropping and ornamental. Yes, hopefully, we will be lucky enough to cultivate rich fruit and vegetable harvests. But knowing how to harvest seeds for food adds another dimension to our mealtimes and our diets. Rich in minerals, proteins and assorted nutrients, these hidden crops are often overlooked in our race to secure a bigger bounty elsewhere, and frequently forgotten once a plant's more dynamic petals have started to fade. But knowing how to grow seeds to eat is an undeniable boon for our health – whether enjoyed as snacks in their own right or as exquisite ingredients in a wealth of dishes.
The act of collecting seeds can open the door to new edible discoveries, all organic and all fresh. Perhaps you could flavor soups and meats with spicy fennel and coriander seeds. Or experiment with homemade protein snacks made from desiccated coconut, syrup and homegrown poppy and sunflower seeds. You could even incorporate a gluten-free diet with pseudocereals such as quinoa. The beauty of edible seeds is they needn't come at the expense of other harvests or flowering displays – they are a delicious and nutritious bonus! If stored correctly, they can be kept for many months. From the tiniest amaranths to the largest nigella seeds, there is something here for everyone – read on to find out how to get even more from your planting ]adventures.
10 of the best edible seeds to grow and harvest
Opting to harvest seeds for food is a smart option. However, squash, for example, is not likely to grow true from seeds harvested from this year's pumpkins, butternut, and acorns.
In other cases, growing seeds for food is a way to add a nutritional element to ornamentals like flax and poppies once they have finished flowering, or boost the culinary potential of edible flowers such as nasturtiums and borage. Elsewhere, harvesting seeds is a natural extension of the edible potential that edimentals such as cilantro (coriander) and fennel affords us.
So why use health food stores when our own backyards can fill our needs? Below are 10 of the best edible seeds that are easy to source, grow, harvest and store.
1. Sunflower
Hardiness: USDA 2-11
Harvest: September-October
Good for: Roasted snacks
One of the best edible seeds you can harvest in bulk is the sunflower or helianthus. Knowing how to harvest sunflower seeds opens up a wealth of minerals, proteins and dietary fibers. 'As well as being easy to grow and stunning flowers, the helianthus provides a bounty of easy-to-harvest, nutritious seeds per flower,' says Nikhil Arora, co-founder of organic Back to the Roots. While many sunflowers are capable of being cultivated for this purpose, it is best to choose varieties that have been bred to develop especially large seeds: 'Large-headed sunflowers such as 'Russian Giant' produce large seeds and, therefore, large kernels,' says Homes & Gardens fruit and veg expert Lucy Chamberlain. Other excellent varieties, if you want to grow seeds to eat, include 'King Kong', 'Titan' and 'Giant Yellow'.
If you want to grow sunflowers for seeds, remember you'll be in direct competition with the birds. You may wish to incorporate a protective taut net or mesh cage. You could also cut the flower heads early and hang them indoors to dry. It is easy to identify when to harvest sunflower seeds as they become plump and spring out easily in your hand. Or, if you have hung the heads somewhere to dry, says Lucy, just wait for the petals to fall and then rub the seeds into a bowl. Remember the hard outer husk needs removing. Rinse, then dry completely (lying flat on paper) before roasting.
Lucy was a Horticultural Advisor at RHS Wisley and writes regularly for The Garden, Gardeners' World, The Guardian and Amateur Gardening. She's also the author of RHS Step by Step Veg Patch, which covers 50 types of fruit and veg. She is constantly looking for new ways to make more of cropping and ornamental plants for a nutritional boost.
2. Nigella
Hardiness: USDA 2-11
Harvest: Two months from flowering
Good for: Curries and sauces
Nigella sativa is an intriguing choice if you want to harvest seeds you can eat. Also known as 'black cumin', nigella is a longstanding powerhouse of flavor for adding piquancy and spice to bread, soups, stir-fries and curries. You may also be familiar with its glamorous cottage garden cousin Nigella damascena (aka love-in-a-mist), which has dynamic purple-blue flower heads that are also edible and have a slightly sweeter tinge. As well as being amongst the best flowers to sow in the fall, nigella can be left to develop equally attractive papery pods after flowering.
If you resist the urge to make one of the classic deadheading mistakes and hastily deposit your nigella pods on the compost heap, you can easily harvest the small black seeds for culinary use. Whether you grind, toast or cook raw, nigella's peppery and savory notes elevate a range of dishes and it also gives nutritional and herbal benefits. As a known anti-inflammatory, nigella is excellent for combating gastrointestinal disorders and protecting the liver. 'The inflated seed heads of nigella are generously filled with flavorsome seeds that are a delicious addition to naan breads,' says Lucy.
3. Fennel
Hardiness: USDA 4-9
Harvest: September-October
Good for: Seasoning and tea
As well as being amongst the most aromatic herbs you can grow, fennel (Foeniculum vulgare) is one of the best edible seeds you can cultivate in the kitchen garden. Although its distinctive bulb is revered for culinary use, its seeds are equally versatile and delicious. While drought tolerant, plants that succumb to bolting present as plumes of bright yellow floral umbels followed by plentiful aniseedy parcels. These licorice-tinged grains work especially well as a complex fish seasoning or food crust or roasted and crushed in delicate sauces. 'Steeped in hot water, fennel also makes an excellent herbal tea,' says Lucy. 'It releases a pleasant anise flavor that is excellent for aiding digestion and preventing bloating.'
When you grow fennel with a view to harnessing the seeds for food, it's wise to harvest the seed heads before they split and drop their cargo to the ground – these sensory garden plants are notorious self-seeders. You may not wish to wait until seed heads dry out. 'While weeding in summer, I love to nibble the small, yellow flowers,' says Anne Swithinbank, Amateur Gardening's horticultural expert. 'However, their seeds are easy to harvest, dry and store,' she adds. Secure the seed heads into paper bags or tap into a bowl. Just wait until the seeds are fully dry if you decide to store them in jars.
As a trained horticulturalist, garden writer and broadcaster, and the author of multiple books, Anne Swithinbank has an extensive knowledge about plants. She loves growing pumpkin, fennel and coriander for both the main crop and the seeds.
4. Poppy
Hardiness: USDA 5-7
Harvest: September
Good for: Bread and baking
Being able to grow seeds to eat from ornamental plants is an amazing bonus, particularly when the flowers are as easygoing and prolific in nature as poppies (Papaver somniferum). As well as being a decorative mainstay in a cottage, pollinator or wildflower garden, poppies are a natural choice if you wish to harvest seeds to eat. 'They often self-seed in the garden, so once you start growing them, you can expect an endless supply,' says Lucy. Edible seeds can be harvested from many types of poppies, with seeds ranging in color from white (nutty) to black (spicy). Anyone who knows how to grow poppies will be able to identify when seeds are ready; their shaker-style heads change from green to brown.
The most readily accessible option for culinary use is the opium poppy – but don't worry about homegrown poppies being dangerous, says Lucy. 'It's only the milky sap that contains high levels of alkaloids,' she notes. 'The seeds, which are abundant, are totally safe and can be used to make a delicious Polish poppy seed cake called makowiec.' Satisfyingly crunchy, poppy seeds can be used extensively in baking, either folded into the dough directly or added to cakes and strudels as toppings. Poppy seeds are rich in calcium, iron, zinc and protein, plus antioxidants to give the immune system a much-needed boost as we head into the fall.
5. Cilantro (coriander)
Hardiness: USDA 2-11
Harvest: Three weeks from flowering
Good for: Salads and soups
For edible seed enthusiasts who are fond of growing herbs in pots and turning container gardening ideas into ingredients for the dinner table, our next entry is a home-run. You may well know how to grow cilantro (Coriandrum sativum) for its fresh and fragrant leaves – but if you let a few plants bolt in hot weather, you can take your culinary exploits to a new level. 'The seeds of this quick-growing herb can be used fresh or dried,' says Lucy. 'Roasted or ground, the best edible seeds exude a spicy tone which, as well as flavoring carrot soup, make a digestion-boosting drink.'
If you want to harvest seeds at their peak, Anne Swithinbank recommends that you thin growing plants to 5in spacings. What makes coriander seed such a generous addition to our roundup is that the fresh green form tastes distinctive to the dried form. So when you harvest coriander seeds you are, in effect, getting two for the price of one. 'The green round pods from bolted cilantro promise a delightful pop of spicy citrus which you can add raw to salads and stir-fries,' says Janine van Fram, seed expert at West Coast Seeds. 'Alternatively, you can dry and then toast the pods to enjoy their warming spice.'
6. Borage
Hardiness: USDA 2-11
Harvest: August-September
Good for: Oil supplements and tea
Our next edible seed has quietly become one of the stars of the kitchen garden – quite apt that it is also known as the starflower. Adding pops of delicate natural beauty to both modern and traditional garden color schemes with its delicate blue star-shaped blooms, this easy-to-grow annual is a veritable herbalist's treasure chest. One of several dynamic flowers that attracts bees, borage (Borago officinalis) is a 'wonder plant' held in high regard for its healing edible flowers and stems, with a fresh, sweet cucumber-style taste that adds dainty cheer to drinks and cakes.
Bee-friendly borage is grown to boost the pollinating potential of nearby plants, and is often seen alongside plants like tomatoes and strawberries. However, 'bee bush' also has many powerful natural benefits locked inside its seeds. While gardeners tend to focus on the flowers and foliage, it doesn't stop there if you want to grow seeds to eat that can give your health and well-being a boost. Borage seed oil is high in an Omega-6 fatty acid called gamma-linolenic acid (GLA) and is renowned for its uplifting properties. Ground, pressed and refined using a blender and strainer, its nutty oil can regulate the immune system and soothe joint pain. Harvest seeds once flowers fade for your own home-made health supplement.
7. Pumpkin
Hardiness: USDA 3-9
Harvest: August-October
Good for: Roasted snacks
The best edible seeds are available in plentiful supply, so no round-up would be complete without the distinctive members of the gourd clan (Cucurbitaceae). 'Pumpkins are fantastic since you can grow them in large numbers to bake the flesh, then also harvest the huge quantity of seeds per fruit,' says Back to the Roots' Nikhil Arora. Comprising Cucurbita moschata, C. maxima and C. pepo varieties, this fall staple is amongst the easiest vegetables to grow and maintain. They provide a hearty excess of snackable seeds which are simple to scoop out and harvest while you are prepping the rest of the flesh for feasting.
If you grow pumpkins to harvest seeds, give some thought to the best varieties to choose. Hulless (or 'naked') pumpkin seeds are best if you don't want to be fiddling with shells. These seeds are green in color. 'Look for varieties such as 'Kakai' and 'Baby Bear' for hulless seeds,' says Lucy. 'There is no hard, outer casing to remove. Simply scrape out and roast.' Other good options for hulless seeds are 'Lady Godiva' and 'Naked Bear.' Once fruits hit maturity at the three-four month mark, seeds keep maturing until they are harvested. While you harvest winter squash with a sharp knife, scoop the seeds out with a spoon. Remove any flesh, rinse and lay flat on a towel to dry, then eat raw or roast to your preference.
Nikhil Arora is the co-founder of Back to the Roots, which evolved from an urban mushroom farm in Oakland, CA to an award-winning national brand. Along with co-founder Alejandro Velez, he is on a mission to make organic home-growing accessible and easy for all. Their line of organic kits, seeds and raised beds is distributed in over 10,000 retail locations.
8. Quinoa
Hardiness: USDA 4-10
Harvest: 100 days from planting
Good for: Cereal and rice substitute
Quinoa (Chenopodium quinoa) is acknowledged as a 'supergrain', but is actually a tasty seed crop (part of the Amaranthaceae family). 'Having migrated from the health food stores, quinoa is a gluten-free source of protein and makes an excellent base for salads, tabboulehs and porridge,' says Lucy. An excellent choice for drought tolerant planting and ancient grain recipes, it is called a pseudocereal grain because it is eaten like a cereal and can be ground into flour, as well as being cooked like rice or cous-cous. Nutritious and easy to care for, knowing how to grow quinoa gives you a readily available source of one of the best edible seeds there is. Loaded with antioxidants, it is a rich source of fiber, iron and potassium.
You can harvest seeds about three or four months after planting, once the heads of the flower spikes start to dry. Either use sharp clippers to cut the stalks below the head and collect in a basket, or pull whole plants to dry out somewhere airy. It's a good idea to sieve the stripped seed to excise chaff before cooking. Store in an airtight container if not eating straight away. Before eating, soak overnight in cold water and drain so seeds are soft and fluffy. Quinoa's ancient cousin amaranth (another high-yielding, gluten-free pseudocereal) can also be harvested for its masses of edible seeds, says Lucy. 'Amaranth and quinoa yield such an immense harvest from just a few plants, your cupboards will be stocked up for months.'
9. Flax
Hardiness: USDA 5-9
Harvest: Four weeks from flowering
Good for: Teas and baking
The next of our best edible seeds is a floral mainstay if you are looking to plant a wildflower meadow or add quaint botanical elegance to a cottage garden border or ornamental bed. It is one of the best annual flowers you can grow if you are looking to add some dainty blueish purple plants to your backyard. Flowering fax (Linum usitatissimum) is also a generous producer of seed pods which can be harvested for their herbal properties. 'Flax offers multiple health benefits,' says Lucy. 'It is also easier to grow than supergrains like buckwheat which need hulling before consumption.'
For anyone wanting to grow seeds to eat, just wait for those sweet flowers to start fading, and the subsequent seed pods to start turning brown. Gathered fresh, flax seeds (also referred to as linseed) will make an invigorating ingredient in herbal brews, and they can also be used as a topping in buns and cakes. As well as being eaten fresh, they can be ground or pressed and can even be used to make oils. Like borage, flax is rich in heart-healthy Omega-3 oils and actively helps to reduce the risk of heart disease as well as cancer. To keep your flax seeds preserved at their best, store in an airtight jar or container in a cool, dark, dry place.
10. Nasturtium
Hardiness: USDA 9-11
Harvest: September-October
Good for: Pickling, salads
If you're looking to harvest seeds from some of the easiest flowers to grow, as well as some of the most decorative in the herb garden, the nasturtium (Tropaeolum majus and Tropaeolum minus) is perhaps the ultimate hardworking edible. As well as being a ground cover annual, pest repellant and companion plant, it has a densely packed nutrient load. 'As a lively addition to salads, the seeds pack just as much of a peppery punch as the blooms.' says Lucy. They are some of the best edible seeds you can grow for food. Nasturtiums are also some of the quickest and most drought-tolerant plants, making them easy to care for and even easier to harvest.
While deadheading encourages further growth in the flowering season, you need to let a few plants go to seed, whether you are looking to plant nasturtium seeds the following year or consume them as snacks or ingredients. For those after an edible fix, harvesting is a simple matter of picking the seed pods once visible on the plant. 'Nasturtium seed pods are delicious pickled,' says seed expert Rebecca Kouwenhoven at West Coast Seeds. 'They are just like capers.' Indeed, the pickled pods are referred to as poor man's capers, and make a satisfyingly spicy source of vitamins C and B, iron and iodine. Just add to white wine vinegar or cider vinegar and a dash of sugar and sea salt for the ultimate botanical snack food!
FAQs
Which homegrown seeds should I not be eating?
Alongside the seeds mentioned here, there are many others which are safe, nutritious and tasty. These range from the obvious (peas or beans) to the obscure (radish pods, anyone?). However, a few homegrown seeds are best avoided. Apple seeds contain a chemical called amygdalin, which is a compound of sugar and cyanide. It's only present in tiny amounts, way below lethal levels, but it is not wise to chew on too many.
If you harvest fruit from a citrus tree, you are similarly advised to exercise caution, as the fruit seeds also contain amygdalin. While swallowing a few is unlikely to cause severe repercussions, the seeds are not good for you. And a word of warning for anyone who thinks to harvest tomato seeds: these are naturally acidic and can cause digestive and kidney issues for home-growers if consumed in large quantities.
Which homegrown seeds are best for the birds?
Some of the best edible seeds for home-growers are also highly tempting to birds. The seed most highly prized by birds is that of the sunflower. If you can bring yourself to share, sunflower seeds can help with feeding birds in winter and late fall, as long as they are dried and stored correctly. Both standard sunflower seeds and the larger 'black oil' sunflower seeds make excellent feed for house finches, nuthatches and northern cardinals. Several birds enjoy pumpkin seeds, too. They also eat grains, so (incredible as it sounds) they will try quinoa. However, they will only eat pre-soaked quinoa that has had its coating of bitter saponin removed.
---
If you are looking to grow seeds to eat at a later date, ensure all seed is dry before being placed in storage. Keep the seeds on the seed heads or, depending on the size of the seeds, remove them first before placing in airtight jars. For those with high levels of shed organization, it's easy to keep plenty of jars in a dark, dry place. Alternatively, keep small volumes of seeds in sealed envelopes in an airtight container inside a drawer, safe from rodents and the risk of rots. Make sure envelopes are named and dated to keep stores well maintained (and edible). You can also freeze certain seeds like sunflowers for up to a year if you have space.
Sign up to the Homes & Gardens newsletter
Decor Ideas. Project Inspiration. Expert Advice. Delivered to your inbox.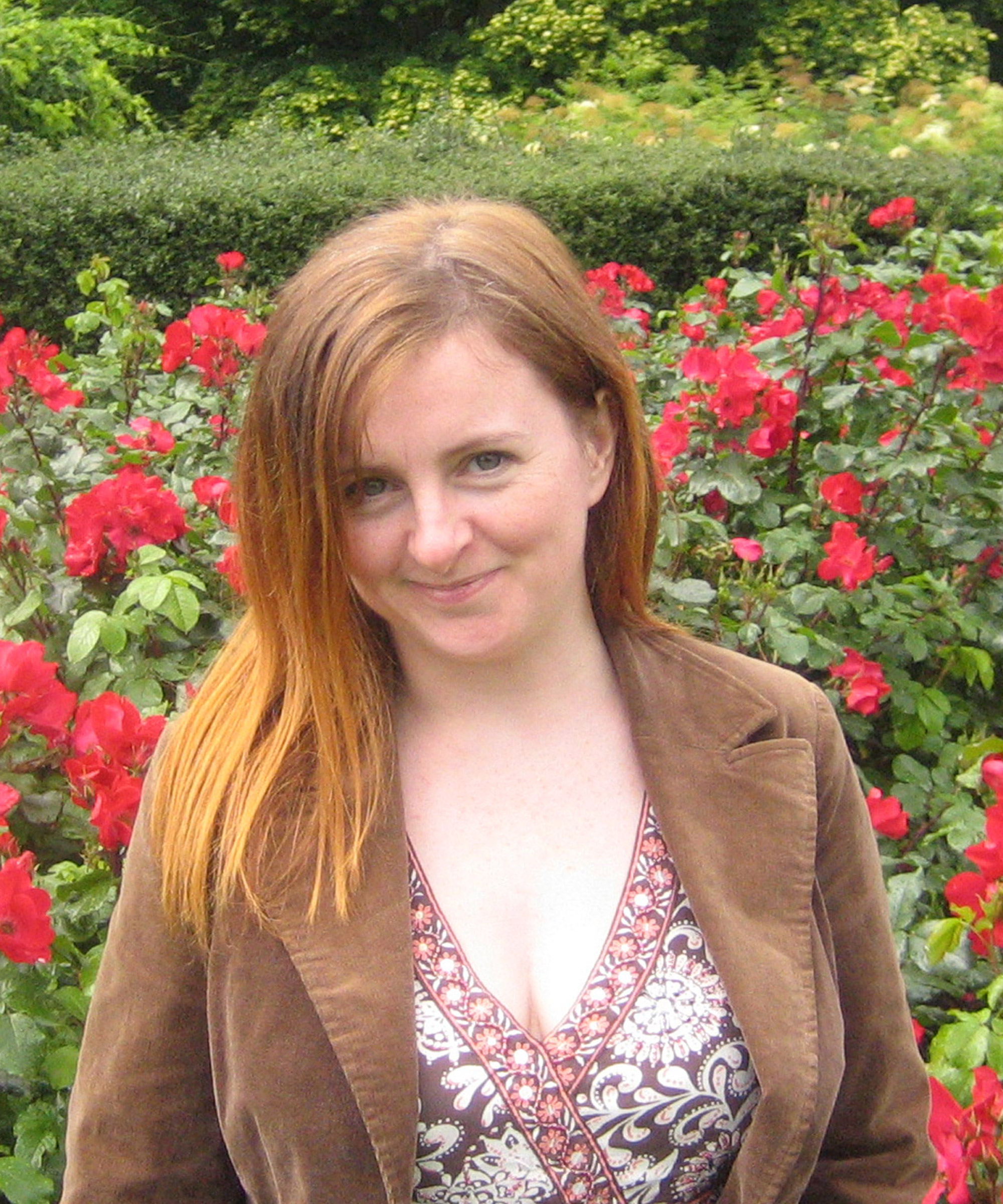 Assistant editor, Amateur Gardening magazine
As assistant editor of Amateur Gardening magazine, Janey's gardening passion was fostered from an early age, when her amazing mum had her deadheading hydrangeas, mulching roses, and propagating strawberry plants from runners for school open days. She's also taken part in lots of conservation and rewilding projects for the RHS and TCV as a way of exploring her horticultural horizons.