Best statement trees – 12 species to bring drama and stature to your yard
Discover the best garden trees chosen by our horticultural experts for color, structure and seasonal interest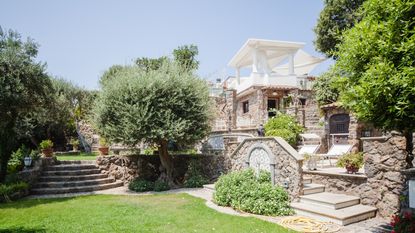 (Image credit: Getty Images/Angelafoto)
If you want to elevate interest levels in your yard, then now time to add a statement tree. Great for introducing height, year-round structure and seasonal color, they also act as a brilliant foil for established shrubs and perennials and a wonderful habitat for birds and wildlife.
Deciding on the perfect tree for your plot can prove tricky, as there are simply so many gorgeous specimens to choose from, especially if you're looking to pick a low-maintenance tree to make your backyard look more expensive.
Climate, available space, soil type and aspect will - not surprisingly - govern the selection process, but it's also worth weighing up the other visual and practical qualities each tree will bring. From appealing leaf shapes and colors, to fascinating smooth and textured bark along with beautiful blossom and fruits, garden trees have plenty to offer both up close and from a distance.
The habit or overall shape of each also plays an important role visually, and there are many diverse types to choose from including elegant pencil shaped cypress and spruce, to multi-stemmed birch, weeping fruit trees and maples.
Need some serious arboreal inspiration? Then check out these standout tree suggestions from leading horticultural experts. There's a new favorite for every shape, size and style of yard.
Choosing a statement tree
Selecting a showstopping tree for your yard can feel daunting but deciding between an evergreen and deciduous variety is a good starting point. While conifers and reliable stalwarts such as holly, yew and bay are great choices where privacy, form and year-round constancy are needed they can also prove demanding, requiring regular clipping and casting permanent shade.
Alternatively, while those trees that shed and regrow their leaves may dazzle with their everchanging seasonal cycle of buds, blossom, fruits and fall color, they will also litter the ground with their discarded foliage and seeds, causing potential slip hazards and clogged ponds.
Read on and discover which varieties top our plant experts' wish lists.
Western Redbud (Cercis occidentalis)
A relatively small but fascinating tree, this easy-going specimen offers continual garden interest and drama year-round. Compact enough to grow in a large container, it also looks spectacular showcased in a lawn or as a multi-stemmed feature within a herbaceous border.
In spring, the branches are smothered in masses of vivid, magenta blooms which particularly stand out against the smooth silvery-gray bark. These mature into long, purple-brown seed pods during the summer months adding to the plant's ever-changing charm.
Heart-shaped leaves emerge in fresh shades of green before maturing to a darker blue green, then gold, rust and claret before drifting to the ground in fall. This plant is not only loved by landscape designers and garden lovers but by wildlife too.
Landscape designer Lisa Howard explains: 'Cercis occidentalis (Western Redbud) is grown as a large deciduous shrub to small tree that provides an incredible pop of color in the spring when its blossoms come with the first warming temperatures. This little tree supports birds including hummingbirds, bees, butterflies, and moths.'
Vine maple (Acer circinatum)
A beautiful small tree that is often multi-stemmed, this maple has stunning fresh apple green leaves in spring which turn a fiery yellow to crimson in fall plus dainty white and purple spring blooms.
One of the best trees for heavy clay and other soils, this elegant tree will also thrive in full sun to fairly deep shade. Reaching a maximum height and spread of 30ft it makes a dramatic feature in a lawn or patio.
'Acer circinatum or vine maple is a small deciduous tree that brings fall color (yellow to red), and a beautiful branching structure with papery seeds in the winter acting as a great understory tree in an evergreen or oak woodland,' says Lisa Howard.
'This tree can be selected as a California native or as a horticulturally cultivated variety such as the Acer circinatum 'Monroe' which has beautiful leaves and is considered a hybrid between Japanese maple and vine maple. It also supports deer, elk, birds, butterflies, and moths,' she adds.
Valley oak (Quercus lobata)
If you have the space and patience, these sturdy oaks make a stately garden feature. Growing quickly – reaching around 20ft in just five years, with an ultimate height of around 100ft – these Californian natives are hardy to USDA Zone 7.
The deep, craggy bark develops and improves with age and the distinctive lobed foliage, that turns from deep green to yellow then gold in fall provides plenty of texture and character year-round.
This magnificent, long-lived tree has many admirers. 'The Valley Oak is a large tree that brings stature to any garden and can live for hundreds of years,' says Lisa Howard. 'The tree's stately structure, its curvy margin leaves, and its pointy acorns, are often depicted in regional art from the 1800s to today. The acorns attract and feed many birds and animals such as blue jays, squirrels, and other birds while the large branches can become a perch for peregrine falcons, owls, and other large birds of prey.'
Lisa Howard is the Principal and co-Founder of Bay Tree Design (BTD), a design and research- oriented practice with a reputation for advancing climate ready and child-centered landscapes. She has over twenty-five years of experience as a landscape architect and holds a Masters in Landscape Architecture from UC Berkeley. Prior to forming Bay Tree Design, she worked as a landscape architect specializing in California native plants and site designs that are rooted in place.
Shore pine 'Chief Joseph' (pinus contorta)
A popular evergreen tree for any garden, this year-round beauty has a distinctly conical but open branched outline. Slow growing and never reaching more than 20ft tall, it can be raised in a pot, lawn or border and looks spectacular planted solo or in a group.
Besides their jaunty angled branches and long, slender needles it's the unusual fall and winter coloring that makes these pines so popular. A rich green in summer and the perfect backdrop to more showy blooms and shrubs, they take on a head-turning and cheery golden tint during the colder months.
Amelanchier x lamarckii
A brilliant garden tree for all seasons, the Juneberry tree or Snowy Mespilus, as it's also known, is a standout choice. Place it where it can be seen and admired – from both inside and outside the house – marvel as it gradually cycles through from the first blossom and leaf buds to rich fall color.
Thriving in most soil types and conditions – it's a tough beauty and one of the best trees for clay soil. Single or multi-stemmed, the spring foliage of this open, upright tree is lavishly tinged with bronze before turning green then vivid orange-red in fall.
Smothered in white star shaped flowers in spring, these blooms are followed by dark red fruits loved by numerous types of bird. Reaching a height and spread of 15-25ft. Amelanchier will cope with part shade but is happiest in full sun.
Tulip Poplar (Liriodendron tulipifera)
Sun loving and fast growing, this striking tree with its large, unusual, shaped foliage and supersized blooms is guaranteed to draw some admiring glances.
'Vibrant leaves offer colorful support to cupped, pastel yellow and peach blooms,' says plant expert Ben Hilton. 'The flowers can open and fill your tree's canopy in a single day. Sending a sweet scent throughout your garden. In fall, green leaves slowly fade to yellow and gold.'
Thriving in moist yet well drained soil that is ideally lime-free, this tulip poplar tree, which is available from Nature Hills, is best positioned in a sheltered spot away from strong winds.
Ben also advises: 'Given its mature size (70ft x 50ft), this tree should be planted 15ft or more from your home or other structure and away from overhead utility lines.'
Acer Red Dragon (Acer palmatum 'Red Dragon')
This particular acer is rather hard to resist with its compact cascade of deeply-cut, bright scarlet leaves in spring and fall. Reverting to a deep shade of burgundy during the summer months, the feathery foliage is accompanied by small, red purple flowers in spring that turn into winged purple fruits.
One of many enticing varieties of Japanese maples, this characterful tree - with its low growing branches and weeping habit - can reach up to 12ft tall and wide. Grow in containers to keep them compact and place them somewhere sheltered from strong winds and intense, direct sunshine to keep foliage intact.
Ben Hilton also advises: 'Fairly drought-tolerant at maturity, new acers should be watered well until established. When needed a gentle, balanced NPK fertilizer will suffice. Prune only to maintain the desired shape.'
Ben's horticultural interest grew when graduating from Hertfordshire University in 1997. Since then, he's enjoyed growing, landscaping, and designing with an increasing passion for houseplants and the kitchen garden. He is also the Founder and Editor-in-Chief of two popular gardening websites – The Yard and Garden and The Gardening Fix – which provide valuable insights, tips and advice on everything from plant care to landscape design. Ben is also the author of the book Propagating Houseplants Made Easy.
Twilight Crape Myrtle (Lagerstroemia indica 'Twilight')
A deciduous, multi-stemmed tree, this sun loving beauty is smothered with stunning, lavender-colored blooms for most of the summer months. Attracting pollinators, butterflies and hummingbirds it makes a real visual treat.
Fresh spring growth is bronze colored and gradually turns dark green for summer before fading to vivid tones of copper, burgundy and gold.
It's not just the blooms and foliage that are attractive either, the mottled and peeling bark transitions from gray to pale pink to dark rust-brown. Largely drought tolerant, these beauties can reach up to 25ft tall and will thrive in USDA hardiness zones 7-10. They do bloom off new growth, so be sure to prune crape myrtle in winter or early spring.
Japanese Holly (Ilex crenata)
You can't beat a cloud pruned tree for sheer drama and year-round structure, and surely the best plant option for this treatment is Japanese Holly. An evergreen shrub growing up to 10-16ft high it has a dense mass of glossy green leaves on multiple branches, making it perfect for clipping into fluid yet distinct and precise shapes.
Slow growing these tough plants have tiny white blooms in summer, followed by glossy black berries. New growth is lime green, creating a lively contrast to the darker oval leaves. Favoring well drained, ideally acidic soil, they flourish in full sun and part shady spots.
Golden Indian Bean tree (Catalpa Bignonioides Aurea)
With large pale green to butter yellow leaves and a magnificent domed shape, it's hard to beat this tree for sheer drama. The perfect statement tree for yards of all sizes, it's a slow starter but will eventually reach a height and spread of around 16ft.
Late to come into leaf, it is also one of the first trees to lose its impressive foliage in fall but not before its white orchid-like flowers have developed into long bean-like pods towards the end of the summer. These remain on the tree well into winter adding character and interest against the bare branches.
Best suited to sunny spots that are sheltered from strong winds, its also worth knowing that the leaves can scorch in strong, direct sunlight but this will not damage the tree.
Olive tree (Olea europaea 'Wilsonii')
Its hard to beat an olive tree for bringing true Mediterranean charm to a sunny terrace or courtyard. With their silvery gnarled trunks and pale, glistening leaves they make stunning focal points particularly when sited at the end of a path or framed by a door or gateway.
Oozing easy living vibes and thriving in drought conditions, these plants are best suited to USDA zones 8-11. Reaching heights of around 15-20ft, these exceptionally long lived and slow growing giants are happy growing in free-draining beds, pots and large-scale planters.
There are many varieties of olive available, including the classic 'manzanillo' olive which you can order from Nature Hills. One standout variety is the fruitless 'Wilsonii'. With all the usual elegant characteristics minus the olives, this tree is proving hugely popular as it requires less upkeep and time-consuming tidying up of fallen, squishy fruit. The tiny, fragrant white flowers appear from late spring to early summer, but are pollen free, so ideal for allergy sufferers.
Great for casting shade and deflecting heat, the elliptical, leathery leaves are tough enough to withstand challenging coastal conditions and hungry deer.
Italian cypress (Cupressus sempervirens)
You may recognise them from lining the steps and terraces of Europe's grand gardens and palaces, but there is something undeniably stately and timeless about the Italian cypress.
An upright feature plant used in many formal gardens, this shapely evergreen thrives in dry, mountainous conditions and needs very little attention – no pruning or training required.
Frequently planted at regular intervals as brooding sentinels, they are often favored by landscape designers as living exclamation marks within park, woodland and herbaceous borders. Useful for highlighting key areas and garden features – they are relatively fast growing – putting on up to 3ft a year, reaching a maximum height of around 40-60ft.
FAQs
Which statement trees are best for small patio gardens?
Compact trees with non-invasive roots are the best option for small spaces. You can research the best trees to grow in pots and consider the numerous dwarf fruit trees too. Choose from crabapple, citrus trees such as lemon and orange, along with family apple trees where several different varieties are grafted on to a single rootstock.
What is the most beautiful evergreen tree?
Although hugely debatable, the general thought amongst many landscape designers is that Magnolia grandiflora is top rated for both stature, beauty and scent.
Lindsey Hyland, founder of Urban Organic Yield is one such fan and says: 'Magnolia grandiflora is a large plant with an average height and width of 30-45 feet. The broad leaves are glossy green and held at a 45 degree angle from the stems. In spring, it bears white to pink blooms that add to the appeal of its landscape value.'
---
If you're inspired by this list of exquisite tree species, remember there are many different ways to add a statement tree to your front or back yard, especially if you don't have a lot of space to spare. You could look into the best trees to espalier and the best trees for small gardens, or if you want height quickly, consider some of the best fast-growing trees.
Sign up to the Homes & Gardens newsletter
Decor Ideas. Project Inspiration. Expert Advice. Delivered to your inbox.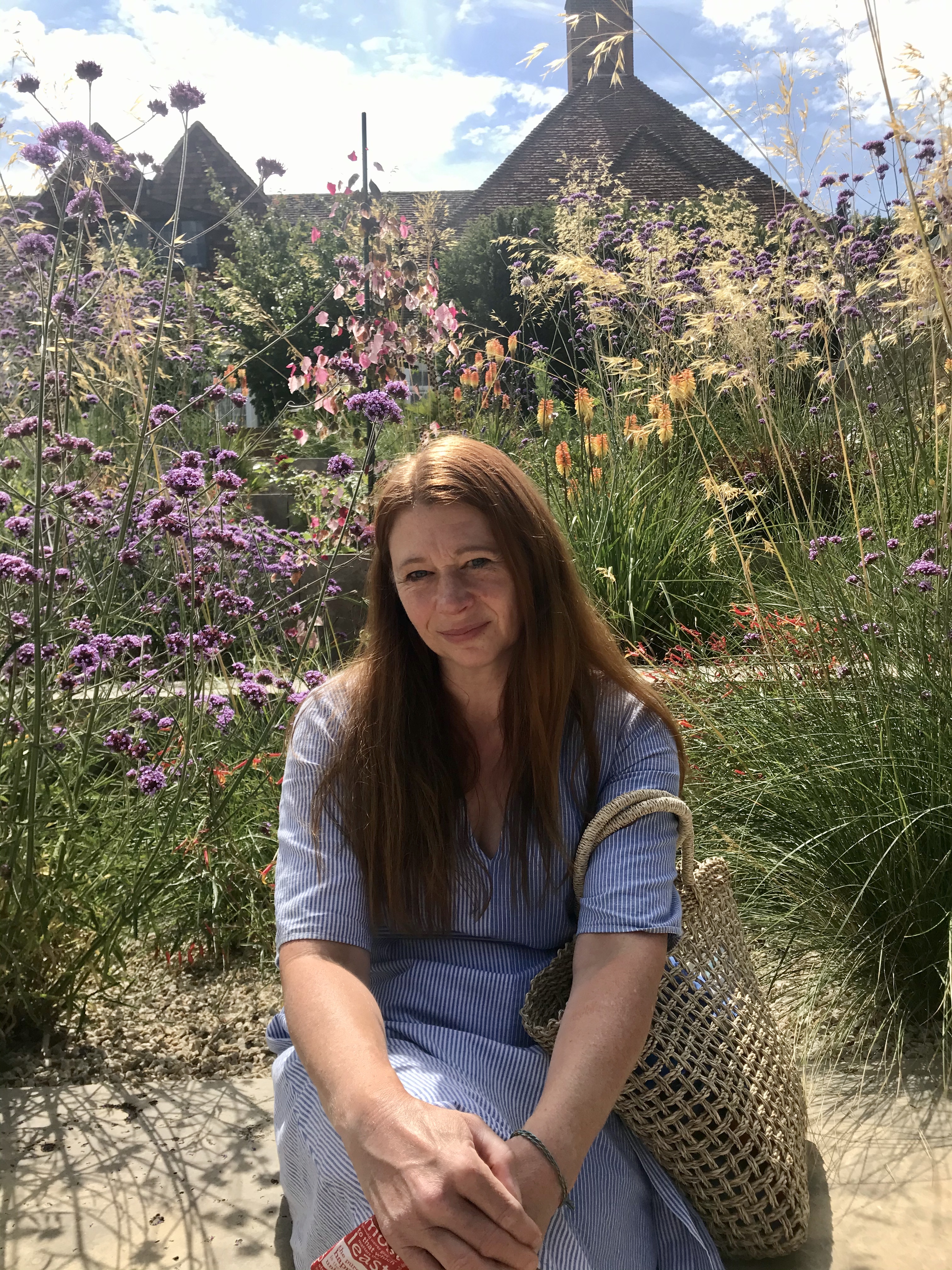 Jill Morgan has spent the last 20 years writing for Interior and Gardening magazines both in print and online. Titles she has been lucky enough to work on include House Beautiful, The English
Home, Ideal Home, Modern Gardens and Gardeningetc.com. Although much of her career has involved commissioning and writing about reader homes and home improvement projects, her
everlasting passion is for gardens and outdoor living, which is what she writes about for Homes & Gardens.