Front porch awning ideas – 9 beautiful looks with canvas, metal, and more
These front porch awning ideas add style and functionality to your home's façade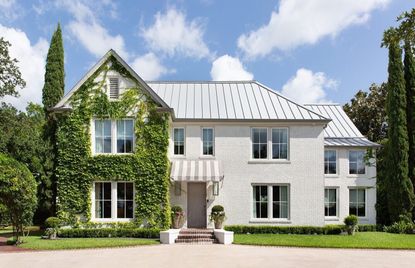 (Image credit: Mary Patton Design / Molly Culver Photography)
Front porch awning ideas can be an excellent alternative to a traditional covered front porch. They're a better choice for small spaces, and they can be retrofitted to existing front stoops to provide shelter from the elements while you open your front door. Not to mention, an awning can help prevent door leaks, and it can be a stylish front porch idea that enhances the overall look of your home.
One of the biggest benefits to an awning is that it'll offer similar benefits to a covered porch, with a much smaller investment, in terms of both time and money.
'Awnings are significantly cheaper than doing a traditional covered porch. Covered porches are mostly something you install during the initial construction or add during a major renovation because of their cost and the amount of work and time that goes into them,' says Edward Griffith, a home inspector and construction engineer at Griffith Home Analysis. 'Most awnings can be installed as a weekend project by the owner.'
Front porch awning ideas
You'll find lots of options for your front porch awning, and they even work for your back porch ideas, too. There are copper awnings with a craftsman feel, canvas awnings with coastal appeal, or wood awnings that can be tailored to the style of your home's architecture.
Whatever style you're after, we've got inspiration for it, below.
1. Choose a fabric awning
A fabric awning is the perfect small front porch idea, because it doesn't require any support beams on the ground. It can be attached directly to the exterior of your home above your front door.
When deciding how to decorate a front porch, canvas awnings can also be an aesthetic choice, as they create a beautiful, retro-inspired or coastal scene on the summer front porch.
2. Add a simple wooden awning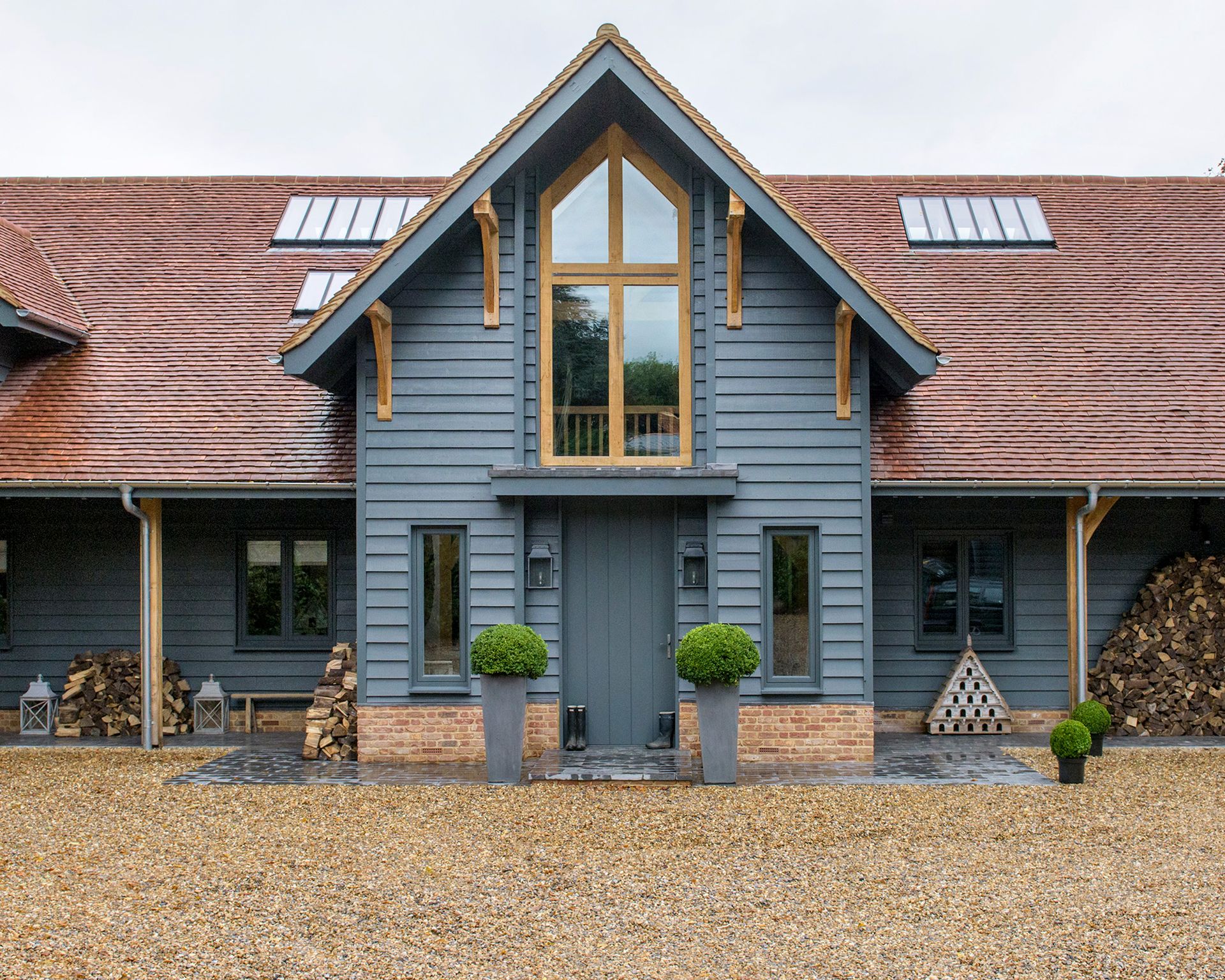 For a simple, functional awning, install a flat wood or fiberglass canopy above your front door. At this modern, ranch-style home, the slim awning is painted a similar shade of charcoal gray as the rest of the exterior, which helps the awning to recede visually and maintain the home's sleek but rustic style.
3. Complement a traditional façade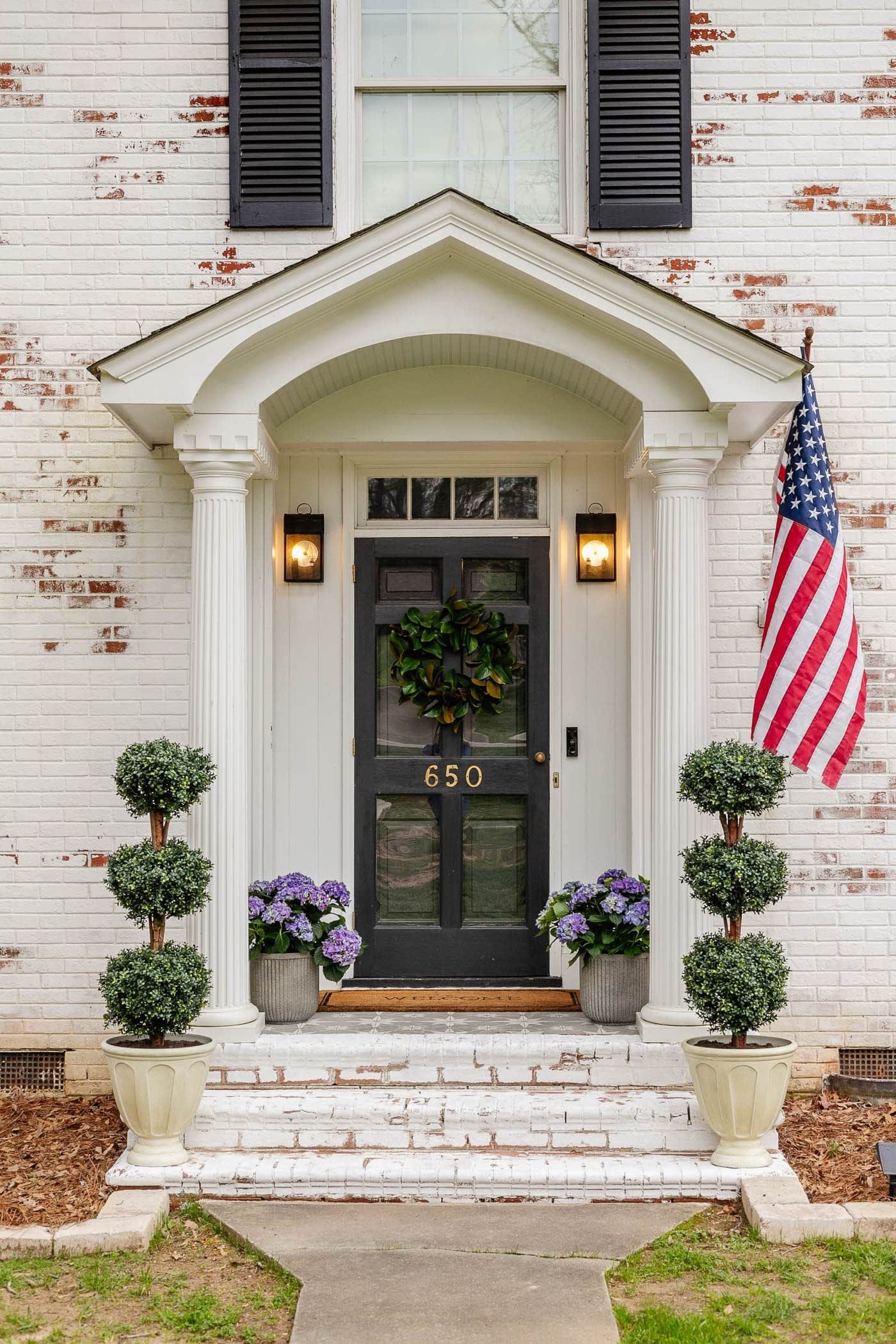 If your home is traditional in style, consider a more permanent structure like the one above. This small, open vestibule at the home of Lauren Shaver sits somewhere between awning and covered porch.
It's a bigger project than simply installing a ready-made awning, but still nowhere near as involved as building a full-size, covered front porch. Adding fluted support columns instead of simple beams or porch railings gives it a classic look that suits the home's exterior.
4. Try a gabled canopy
Cottage porch ideas require awnings that match their charm, and this gabled version fits the bill. At this brick cottage, detailed woodwork like Arts and Crafts-style corbels and an arched cut-out add extra character.
5. Choose a black and white striped awning
Black and white stripes are classic, and suited to a number of different house styles. A striped design complements Tuscan or Mediterranean-inspired architecture (think umbrellas on the Amalfi Coast), but it also underscores the timeless style of traditional colonial architecture.
Canvas awnings are one of the easiest types to install, because they're lightweight, and the installation only requires securing the frame to the house. 'Awnings are very easy and quick to install on an existing structure with very little fanfare involved,' says Griffith.
6. Add metal awnings
Like fabric awnings, metal awnings are both easy to install, and can be excellent space-saving options for front porches (they're also a great back porch idea, which is actually where this one was used at the home of Sherry Petersik, above).
7. Go for a glass look
Glass might seem like an impractical awning idea, especially if you live in an area that gets lots of snow, but this decorative canopy only looks like delicate glass. Instead, most glass-look awnings (this one included) are actually made from high-impact acrylic sheets that can stand up to the elements.
8. Take a cue from the roof
If you're stumped about the right shape or style for your awning, look to your home's roofline. Mimicking the style of your roof, whether it's flat, peaked, or gabled, will guarantee that your awning suits your home's architecture.
At this contemporary home, a flat metal awning shares a style, scale, and color with the roofline above, and to keep thing extra sleek, the front porch lighting ideas are built right into the underside of the canopy.
9. Create a farmhouse look
Love the farmhouse look? Take a cue from stylist Brooke Christen, and add a black metal awning with batten-style detailing. The extra feature adds modern farmhouse style to the home's exterior, and would make a great spring porch idea for once those April showers arrive.
Can you put an awning on the front of a house?
If you're looking for a way to add a shelter area to the front of your home and your front porch furniture, but don't want to build a front porch, an awning is a simple but effective solution. To enhance the overall look of your home, choose something that naturally fits with your home's architecture. At a modern farmhouse, a streamlined black metal awning works seamlessly, while at a coastal home, a canvas awning would better suit.
What are the different types of awnings for a home?
The main types of awnings for a home are canvas or fabric awnings, metal awnings, and wood or fiberglass awnings. Less commonly, awnings can also be made of glass.
Sign up to the Homes & Gardens newsletter
Decor Ideas. Project Inspiration. Expert Advice. Delivered to your inbox.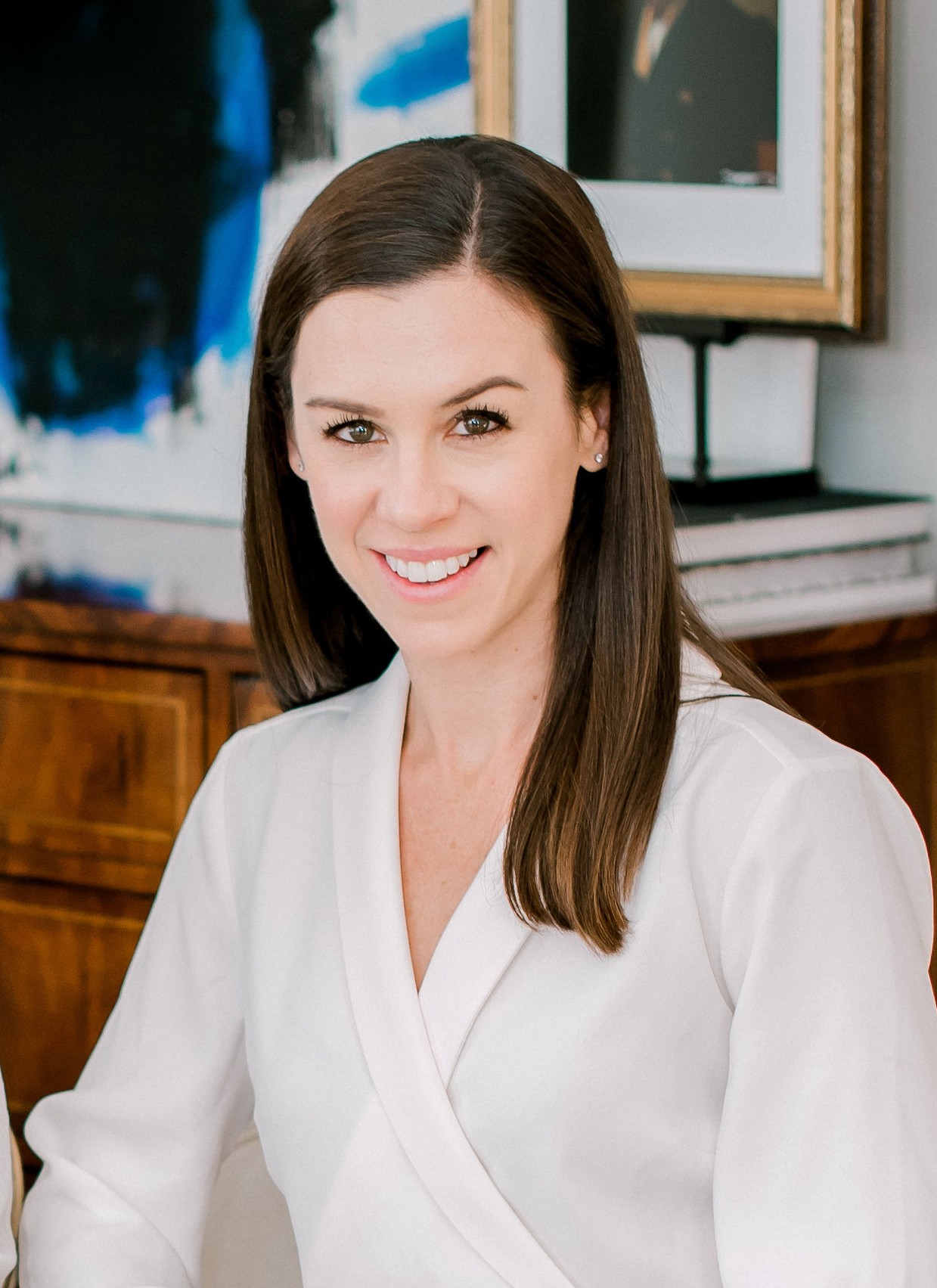 Executive Editor, Homes & Gardens
Kaitlin Madden Armon is a writer and editor covering all things home. Her work has appeared in Real Homes, Architectural Digest, Martha Stewart Living, Refinery29, Modern Luxury Interiors, Wayfair, The Design Network, and lots more. She graduated from Northeastern University with a degree in journalism and currently lives in Connecticut with her husband, three kids, and black lab.