When to give a lawn its final mow before winter – experts reveal how to spot the ideal time
Grass growth slows as the temperatures drop, but make sure to get the final cut done before the first hard frost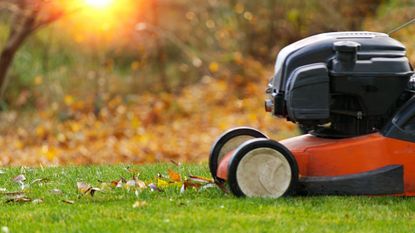 (Image credit: Getty Images/Sachko)
The drop in temperatures during fall sees the growth of grass slow down, but you may want to give your lawn one final cut before the arrival of winter. It can be difficult to judge when it is the right time for the final mow of the season, as you do not want to ultimately harm the health of your lawn.
Getting the timing and height of the final mow before winter correct can be important as part of any lawn care regime. Leaving the grass a little bit longer can protect the roots from winter cold and see it emerge healthy again next spring.
If you do have a final mowing before winter on your fall gardening checklist, then it is important to keep an eye on the temperatures and certainly get out there with the mower before the first hard frost of the year hits your lawn.
When should you do the final lawn cutting before winter?
The exact timing for any final mowing before winter will depend on your location and US hardiness zone, which will directly influence when the grass enters its dormancy.
We hear from some experts about the signs to look out for and get some tips for the final lawn cutting before winter.
How to time your final mowing before winter
Most species of grass tend to go dormant for winter once temperatures are consistently under 50°F. The growth of warm-season grasses slows down when temperatures are in the 60s, while cool-season grasses start to slow in the 50s.
Jeremy Yamaguchi, CEO of Lawn Love, recommends monitoring your local weather forecasts and planning a final mow for when the temperatures look to be going under 50°F.
He says: 'Once temperatures are below this mark, most species of grass naturally go dormant and thus no longer need to be mowed. In areas like the Midwest where winter comes earliest, this usually happens in around early-mid October, and in other areas like the Southwest, this can be as late as late November or early December.'
Sarah Jameson, the founder and owner of Lawn Chick, agrees that dropping temperatures and slowing down of growth is 'nature's way of signaling the lawn's preparation for dormancy' and a sign that it is time for the final mow before winter arrives.
'Another clear sign is the forecast of the first hard frost,' she adds. 'While it's normal to see frost on your lawn with regularity during those chilly fall mornings, the first hard frost is different.
'The final mow should ideally be done just before the first hard frost. This ensures that your grass remains resilient throughout winter. On my lawn, I do my final mow as part of my leaf clean up, typically in November.'
Jeremy Yamaguchi is the CEO of Lawn Love, helping homeowners find
quality, reliable lawn care. Specializing in technology and using industry
experience, Jeremy intends to revolutionize the lawn care industry.
Tips for the last lawn cutting before winter
Sarah Jameson says 'the transition from fall to winter is a critical period for lawns' and work undertaken at this time can impact how healthily a lawn starts growing again in the spring. Your approach to fall lawn care, and how you set about the last mows of the year, can impact the health of your grass long-term.
This includes avoiding cutting the lawn too short for winter, with Sarah adding 'maintaining a height of about 2.5 to 3 inches is optimal for most lawns'. Raising the height of the mower for the final few cuts of the year means that longer grass blades can provide some extra insulation over the cold winter months. Most new lawn mowers will have adjustable height options built in, such as this Soyus mower available on Amazon, with five different height settings.
Using a mulching mower, such as this cordless Litheli model available on Amazon, will also be beneficial, as it will chop up the leaves and grass clippings to provide nutrients to the lawn as they decompose. Leaving a thick mat of whole leaves on the grass throughout winter, however, is a lawn care mistake as they can kill the lawn underneath them. Remove leaves regularly and take advantage of fallen leaves, by adding them to your compost or using them to mulch the garden.
Only mow when the grass is dry, which may be trickier during the fall months but will ultimately be beneficial to the lawn. Mowing wet grass causes the cut to be uneven and it often clogs up your mower. This can damage the machine or result in large piles of wet grass being dumped around your lawn.
Sarah Jameson is the founder and owner of LawnChick.com, a trusted lawn care blog that educates millions of homeowners each year to help them achieve the greenest, healthiest lawn. Sarah's blog is read by over 2 million homeowners each year and she is regularly cited as an expert source of lawn care knowledge by major publications.
Greenworks 3-in-1 Electric Corded Lawn Mower
This mower features a 3-in-1 mowing system – allowing for mulching, rear collection, and side discharge – and a 20-inch wide cutting path. The AC corded power means unlimited run-time with no harmful emissions.
FAQs
Should you cut the lawn short before winter?
It is not advisable to cut your lawn too short for winter. The last few cuts of the year should be higher than you were mowing during the summer. Leaving the grass that bit longer for winter plays a part in boosting its health for when it comes to start mowing a lawn again in spring.
Mark Tappan, an agronomist for Simple Lawn Solutions, explains that grass transfers nutrients to its roots in preparation for dormancy to help boost its winter hardiness. Raising the deck for the last few cuts to leave grass that bit longer can help to provide further insulation to the roots during the colder months.
He adds: 'Lowering the mow height will reduce the potential nutrient translocation, can stress the lawn before dormancy, and can enhance germination of weed seeds by allowing the sun greater access to the soil.'
---
As well as mowing, there are other important fall gardening jobs that can help to boost the health of your lawn. This includes removing leaves, aerating your lawn, and undertaking a spot of scarifying. It is important to take the weather into account, however, and not subject your lawn to lots of footfall when it is wet or frozen.
Sign up to the Homes & Gardens newsletter
Decor Ideas. Project Inspiration. Expert Advice. Delivered to your inbox.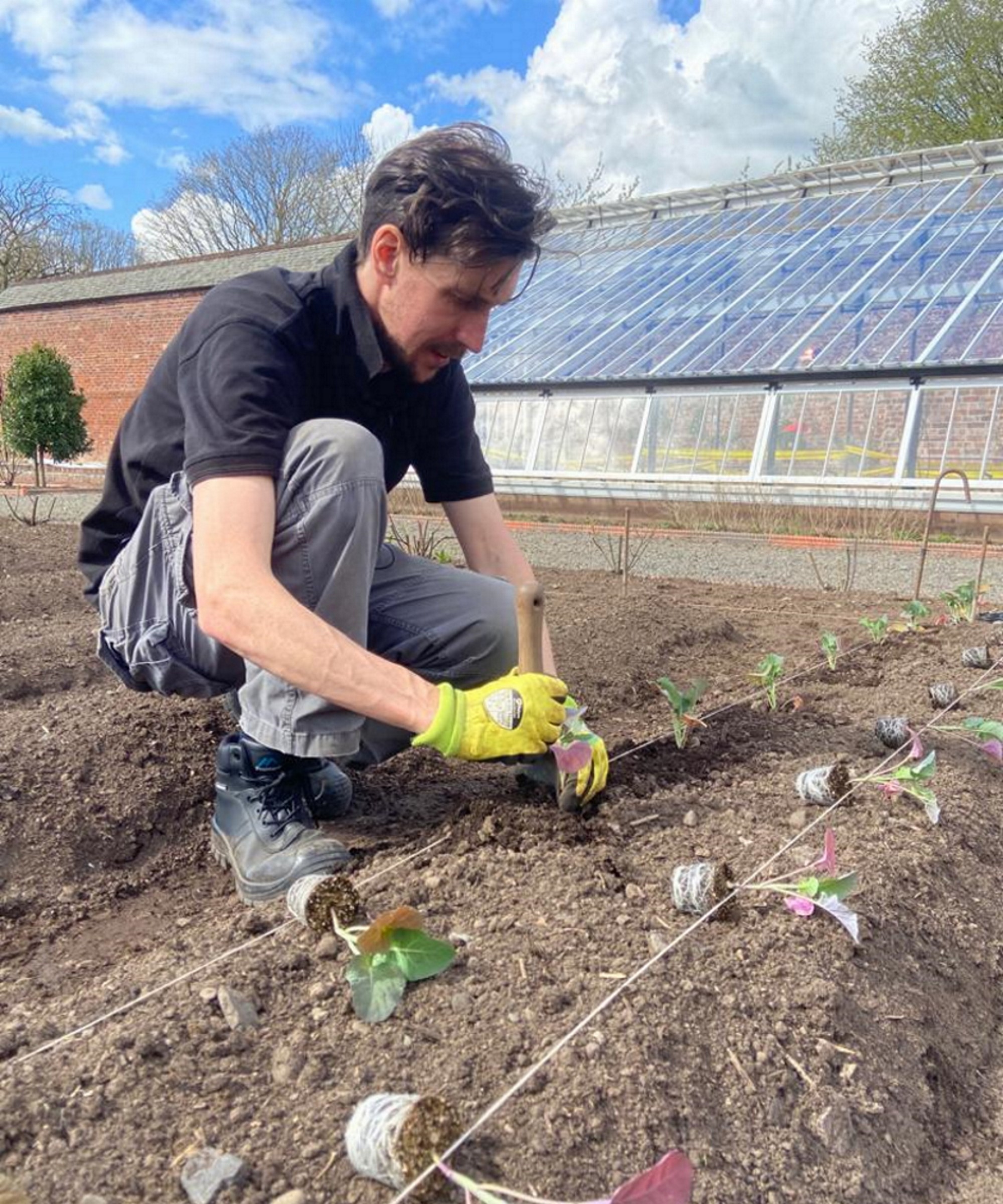 Drew's passion for gardening started with growing vegetables and salad in raised beds in a small urban terrace garden. He has gone on to work as a professional gardener in historic gardens across the UK and also specialise as a kitchen gardener growing vegetables, fruit, herbs, and cut flowers. That passion for growing extends to being an allotmenteer, garden blogger, and producing how-to gardening guides for websites. Drew was shortlisted in the New Talent of the Year award at the 2023 Garden Media Guild Awards.