House extension ideas – 10 best designs to reinvent your home
House extension ideas are more than just a practical solution – it's a chance to renew your home, and your life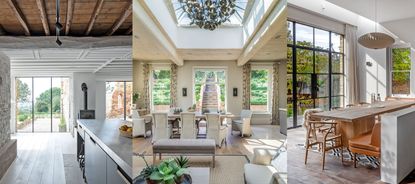 (Image credit: Future)
House extension ideas are amongst the most sought-after of building projects for homeowners.
Get your house extension just right and you won't just create a big open-plan room with space for dining and seating. Smart extension ideas can add more valuable space to your home and can increase the value of your property, if you decide to sell, too.
Below, we have gathered the best house extension ideas to suit all house design styles and sizes of homes, and a wide range of budgets, too. There are different material choices to consider, plus expert advice to help you make the right decision.
House extension ideas
These house extension ideas will inspire you to get started on your project. Remember when planning a kitchen extension, the key to success is to pick an extension style that either complements your home's existing materials and period, or contrasts with it completely.
1. Consider extension ideas for small houses
Architectural practice Studio Hallett Ike's ER Residence started as a small but well-proportioned one-bedroom flat in a Victorian terraced house. But thanks this clever home addition idea, the space was opened up into a two-bedroom apartment.
'The new dining area, above, provides an immediate visual link to the garden,' says co-founder Madeleine Ike. 'We kept the material palette simple, using raw and natural materials. Stained Douglas Fir joinery forms a bespoke dining bench that extends from the kitchen. We also designed the dining table which is made from blackened steel.'
Keeping the overarching palette warm, muted and minimal throughout helps to make the whole flat feel cohesive.
2. Be sympathetic to existing house styles
A ruined cattle shed seems an unlikely starting point for a new home but architect Will Gamble thought otherwise and his vision created The Parchment Works for his clients. 'Initially the owners wanted to demolish the former parchment factory,' says Will, 'but I convinced them the ruins could be celebrated through a sympathetic intervention.'
Will's design created 'a building within a building', where two lightweight volumes were inserted within the old walls. 'I exposed the beams of the cattle shed, as well as steelwork in the new parts. The clean lines of the kitchen helped to juxtapose the uneven nature of the older structure making a contemporary intervention set within a historic context.
3. Extend the ceiling upwards
The owners of this elegant Victorian-era country house in Dorset enlisted the help of interior designer Emma Sims-Hilditch of Sims Hilditch to help them to envision a new kitchen extension idea for the property. 'The answer was to preserve the original, grand parts of the house while opening up and rationalizing the secondary spaces that had been added later on,' explains owner Sarah Ainsworth.
The rear extension was replaced with a large open-plan kitchen idea, dining and seating area with a show-stopping roof lantern that brings in lots of light and ceiling clad in rough, whitewashed boards to add texture and improve the room's acoustics.
4. Use natural materials for any home additions
Planning a home addition can be an opportunity to let materials shine. Oak is the star in this Somerset house which has been renovated by David Salisbury, replacing two smaller structures with one space that can be enjoyed all year round. A fully glazed garden room has been created that features a new chimney made using brick and stone to match existing materials.
'Our client wanted a rustic look so opted for natural, unfinished oak,' says creative director Karen Bell. 'This type of open-plan living room is perhaps our most popular request. Being able to combine the functionality of a kitchen extension, alongside a living room and dining room, we have captured the essence of modern living.'
5. Maximize efficiency and sustainablity
As well as respecting the history of this Grade-II listed Cambridgeshire farmhouse, Mole Architects also made sure that sustainability was part of the process, following 'passivhaus' principles to maximize energy efficiency. As well as ticking the environmental boxes, the clients asked for a home that was at once both special and modest, using unfussy finishes that enhanced the older structures and complemented the new.
Rescued from near dereliction, the property now boasts a garden room, kitchen and main bedroom all in buildings that adjoin the 17th-century cottage. The revitalized design has also created a new connection with the garden and offers beautiful views across the nearby water meadows.
6. Let light in
When designing your house extension, it's important to think about how natural light will enter the space and move throughout the day. Light is a vital consideration for extensions – and glazed doors, windows and skylights can be game-changers.
Opting for a glass ceiling instead of a skylight will allow light to flood in, making the area feel bigger and brighter. But glass isn't limited just to your ceiling ideas – adding a glass partition wall will not only create a slick design feature but will help to unite the space overall.
7. Reunite with nature
Combining indoor and outdoor living is an integral trend, and should be taken into consideration when planning an extension for your home.
Architecture and design studio Levitate had to do some serious juggling to breathe new life into the tricky layout of this Victorian mid-terraced home in north London. The result is a striking zinc-clad rear extension that appears as a garden pavilion, and features a cantilevered structure with bifold doors that allow the extension to be opened up entirely onto the garden.
Spencer Guy at Levitate illustrates how important it is to know where light is coming from and how it will change through the seasons: 'Our client's brief was for the space to be used comfortably during the day in summer and in the evening in winter. The analysis showed a glazed roof would work fine in summer through the use of shading devices but it was a challenge in winter without excessive heating. We redesigned the roof to include the characteristics of a conservatory but using smaller roof lights so more of the fabric could be insulated. The roof lights were still large, but they were standard products with proprietary opening systems, which made for a better functioning, more cost-effective solution.'
8. Don't obstruct views out to the garden
Don't let a lack of space restrict your style – or block your view to the outdoors. Taking an ambitious approach to the design and fittings can result in a striking small kitchen idea that punches way above its weight.
To create a separation between the kitchen and dining areas without losing the views to the garden, architect Alex Michaelis installed a low wall. 'It also gives a feeling of protection while sitting on the banquette, allowing it to run longer and seat more people.'
9. Go for an ambitious design
With vision and careful planning a huge amount can be achieved. This house extension project started as a relatively simple rear extension and roof terrace but became much more radical. Mulroy Architects' plans saw four storeys of staircase moved and a floor removed to create a dramatic double-height atrium which brings daylight and views into all levels.
10. Retain the existing structure, style and materials
By their nature extensions are not built in isolation. The design must consider the building they are connected to and also the environmental impact.
Napier Clarke Architects reclad the existing extension on this 1970s house in Buckinghamshire and returned it to its original brick form. As Steven Clarke says: 'This creates a more contemporary home, which reflects the local vernacular and materials.
'One of the key decisions for this house extension project was, should we knock down and start again, or work with what we have?' said Steven Clarke from Napier Clarke Architects. 'We believed we could work with the original house as a way of creating a highly sustainable project through the virtue of retaining the existing.'
Steven's clients were keen to retain the existing structure if it was more cost effective, but they also recognized the sustainable benefits. Once the decision was made, the ground floor, first floor and roof were insulated to reduce thermal loss. All windows and doors were changed from single-glazed to double-glazed and the heating system was replaced.
Is it a good idea to extend your house?
It is certainly a good idea to extend your home. Smart extension ideas can add more valuable space to your home and can increase the value of your property, if you decide to sell, too – but do be mindful of costs.
'Cost control starts from the outset, says architect Andrew Mulroy: 'Try to keep as much of the existing structure as you can. This means that all areas of the house are fully utilized rather than some rooms being dark and redundant. Get regular cost checks on your design as it evolves so you can steer it back on track before going out to tender. This will allow you to understand where financial risks are and help avoid the temptation to change things on site, which is always more expensive.'
Sign up to the Homes & Gardens newsletter
Decor Ideas. Project Inspiration. Expert Advice. Delivered to your inbox.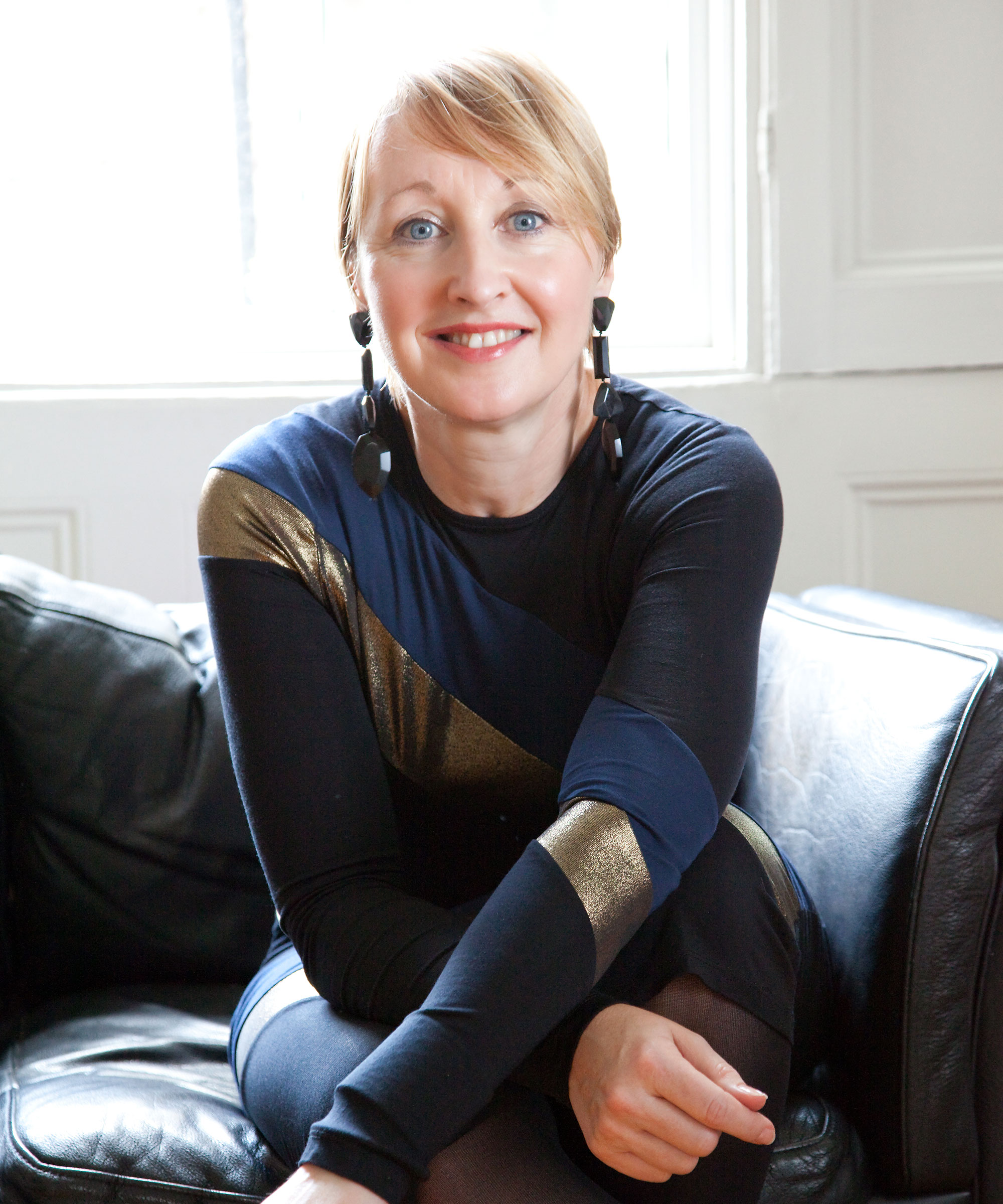 Kate Burnett is a journalist and editor who has been writing about residential design and architecture for nearly 20 years. A former acting executive editor of Homes & Gardens and Livingetc, she has written for national newspapers and magazines including the Financial Times, Evening Standard and Sunday Times. A trained designer, she has also worked with leading architecture and design practices including dRMM and Keechdesign.