Glass partition walls – how to replace internal walls and create a timeless design feature
A favorite design detail in modernist or mid-century homes, glass partition walls are a clever way to break up spaces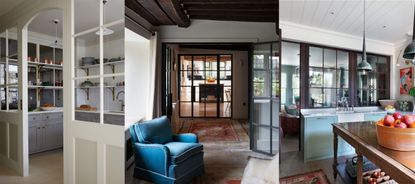 (Image credit: Henriette von Stockhausen / Richard Parr / Ham Interiors)
Replacing internal walls with glass partition walls has many advantages: they open up a layout but keep areas defined, they afford beautiful views from one room to another, they let the light flow throughout and are architecturally striking, too.
'When it comes to interior design layouts, I love dividing larger spaces using glazed partitions as it allows the light to flow freely while separating various areas for different usage and privacy without closing them off completely,' says Henriette von Stockhausen of VSP Interiors.
Glass partition walls – why choose a glazed partition?
Broken-plan living room ideas and kitchens are the new, post-pandemic, practical alternative to open-concept layouts.
'While open-plan living rooms and kitchens looks great, it throws up a few problems such as noise and a lack of coziness and warmth,' says Mike Stiff, director of Stiff + Trevillion architects, which uses glazing in many projects.
'Glass partition walls allows light to flow, while keeping homes warm and providing quiet zones.' The approach also succeeds when opening up a home, as a glass wall can replace a solid partition – often a neat idea for an entrance hall.
'Glazed partitions are really successful where a completely open-plan kitchen or living space is not required, but a visual connection to an adjacent room, the outside or to a window is beneficial,' says architect Phil Coffey.
How to create zones with glass partition walls
Some decorators and architects consider internal windows to be just as important as those facing the outside.
'I'm a big fan of glass divisions as they create a divide without losing light,' says interior decorator and architect Natalia Miyar. 'Something I look at early in the design process is zoning different areas, this is an important stage as it will determine the lifestyle of the space which is fundamental to good design.'
This is where a carefully considered glass window or partition comes into play. 'We have moved away from the idea that we need to live in a series of boxes with walls, but we still need to define areas for different purposes,' says Natalia. 'A glass wall can be a feature as well as a tool for separating these different zones.'
What is the best glass for a partition?
Selecting the right glass for the partition – whether it's clear or frosted, ribbed or textured–needs careful consideration, believes Max de Rosee of De Rosee Sa architecture and design studio.
'We prefer ribbed glass if we want to provide privacy and enjoy the slightly retro quality it has, but we are now starting to experiment with cast and stained glass on recent projects,' he explains. 'We typically tend to avoid frosted glass as we find it looks too corporate.' Interior designer Sara Cosgrove says that she's seeing the use of fluted glass transfer more and more from the hospitality sector into residential schemes.
'It's a fantastic way to maximize light while adding texture to a room that needs a glazed element.' Mirrored glass is another alternative, creating an illusion of additional space through the reflective glass panels. 'These can be used to form separate living areas with a bit more privacy, perfect for creating a snug home office or study,' says Clara Ewart, head of design at Kitesgrove.
Where should I include a glass partition wall?
In hard-working rooms of the house such as kitchens and utility spaces, think about the furniture layout first before considering the glazing, recommends Tom Cox of Hám Interiors.
'Semi-glazed walls work particularly well in kitchens as you can design a run of cupboards below the glazed portion, maximizing the layout and maintaining a light and airy feel.'
They are also handy at keeping cooking smells and the general hubbub of the kitchen contained in one room, something that suffers in an open-plan layout.
How do you include a glass partition wall in an old house?
Glass partitions in old houses come in different forms, explains architect Richard Parr.
There are two main approaches: the first is to ask what the architect of the house would have done and be true to the era of the original building, considering sizes of glass panels, ironmongery and detail to ensure the materials are authentic. His practice has also inserted glazed partitions where the intention is to be very obvious that the glazing is contemporary.
'In this case, we celebrate that and use all the sophistication of today to achieve this. Avoiding or hiding frames, using glass and silicon structurally, maximizing the sheet size of the glass are examples.'
Sign up to the Homes & Gardens newsletter
Decor Ideas. Project Inspiration. Expert Advice. Delivered to your inbox.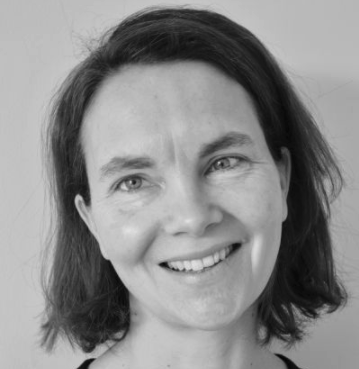 Arabella is a freelance journalist writing for national newspapers, magazines and websites including Homes & Gardens, Country Life, The Telegraph and The Times. For many years she has specialized in writing about property and interiors, but she began her career in the early 2000s working on the newly launched Country Life website, covering anything from competitions to find the nation's prettiest vicarage to the plight of rural post offices.