5 outdated lighting trends designers say to avoid – and the designs and techniques to use, instead
From color temperature to material, design experts reveal the outdated lighting trends to avoid – and how to create the perfect lighting scheme for your space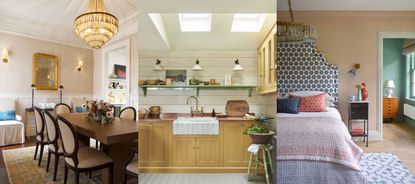 (Image credit: Margaret Ash Design | DeVOL | Pooky)
Whether it's outdated lighting fixtures that do not sit in cohesion with your overall design, or a lack of thoughtfully placed lighting around the home, we explore the outdated lighting trends to avoid.
Lighting trends are an essential feature of any interior design, working to beautifully illuminate a room, as well as to enhance a space with stand-out shape, color and material – so, finding the perfect balance between form and function will always be key.
To help you design the perfect lighting ideas for your space, let us take you through want not to do with interior lighting, and how to get it right, instead.
The 5 outdated lighting trends that need to be left behind
Lighting design continues to progress as technology develops and styles change over time, but there will always be enduring design rules that equate to a successful lighting scheme – meaning these outdated lighting trends could mean your home isn't lit up as beautifully and efficiently as it could be.
1. A lack of layered lighting
'It's important to incorporate a variety of light sources throughout the home. This means using a combination of overhead fixtures, accent lights, and task lighting to create layers of illumination that add depth and dimension to the space,' advises Reinis Butka, Luminesy lighting expert.
Your lighting scheme should cater to different moods and tasks with ease, and this can be best achieved with a versatile, layered lighting scheme. For bedroom lighting ideas for example, bright, over-head lighting is key for getting ready for the day, but comforting and cozy lamps will then help to create a more soft and soothing atmosphere, ready for sleep.
Niki Wright, co-founder of lights&lamps further supports this and says, 'do not rely on just a single overhead light, layer lighting levels from several sources, with a mix of table lamps on surfaces, floor lamps, and wall lights to cast a cozy glow.'
A calming, curvaceous silhouette, beautifully crafted from wicker, this timeless pendant offers a subtle sense of movement and beautiful character to wherever it is placed.
A real statement piece, this table lamp is defined by minimal, sleek clean lines and a blend of rich, industrial finishes, adding a beautiful, graphic accent to a space.
Reinis Butka has worked at world-renowned lighting brand, Luminesy, since 2018, and is an expert in interior design and lighting. Luminesy represent a collection of beautiful lighting brands, from small, local lighting studios, to bigger names in the industry.
Lighting expert, Niki Wright, co-founded UK-based lighting brand, lights&lamps, with Scarlett Hampton, with the brand renowned for bringing innovative, design-led lighting solutions to the worldwide lighting market.
2. Matched lights in every room
When lighting designs are coordinated in every room, this can help to create a sense of cohesion throughout the whole home, ideal for establishing a sense of rhythm and flow.
However, too much coordination isn't always a good thing. Every room in your home has a different story to tell, and provides an opportunity to showcase a whole host of beautiful design ideas, and your chosen lighting should perfectly reflect that.
An eclectic mix of lighting throughout the home is not only a perfect example of lighting that makes a home look expensive, it will help each room embody its own distinct design identity, making your whole home feel more luxurious and rich with unique visual interest.
When choosing distinctive lighting for the home, Scott Richler from US-based lighting brand, Gabriel Scott's says, 'we've found in the last year in particular that our clients are increasingly interested in the process of making and the quality of craft behind the items they invest in. They're making more considered choices about the lighting they want in their homes and specifying items that are designed and made to last.'
Scott Richler founded Gabriel Scott, a contemporary lighting and furniture studio in Montreal, Canada, in 2012. Richler has a background in architecture, fashion and bespoke furniture design.
3. Too many spotlights
There is no denying the versatility and practicality of spotlights. Integrating seamlessly into pretty much any space, these small yet mighty directional lights are perfect for lighting up a room with minimal fuss – but as the old saying goes, sometimes you can have too much of a good thing.
'Spotlights, which were very much en vogue several years ago, are becoming less and less popular. Instead, we are noticing interior designers taking cues from the world of hospitality and private members clubs, where more luxurious lighting plays a crucial role in setting the tone of the space,' says Chris Pask, director at London-based interior design firm, Charlton Brown.
Whether you swap recessed downlighters for a trio of beautiful wall lights, as shown in the joyful yellow kitchen above, or choose a more elevated spotlight design, crafted from a luxurious metal finish, spotlights often work best when used in combination with more artful lighting designs that will capture the eye.
Defined by an elegant, coastal look, this pretty wall lamp is available in classic brass or sleek white, and features an elegant, hand-wrapped rattan shade.
Featuring brushed brass and polished nickel, this vanity sconce is perfecting for bringing glamour to any type of bathroom – master, guest, or powder room.
Founder of London-based interior and architecture firm, Charlton Brown, Chris Pask has over 20 years design experience in the industry.
4. Standard fixtures that do not harmonize with your scheme
As we have discussed, the right lighting should beautifully complement your design scheme, enhancing the space with further texture, shape, color and dimension.
Your chosen lighting should help you use and enjoy a space in the best way possible. From a thoughtfully positioned reading lamp placed by a sofa or armchair, to lighting that complements your chosen room color ideas, lighting should never be an afterthought – it should always sit in perfect harmony with your overall design.
Instead of choosing standard fixtures that sit awkwardly in a space and that are not built to last, Charlie Bowles, director of Original BTC also advises, 'avoid cheap fittings as they can often be a false economy. Inexpensive materials such as painted metals deteriorate very quickly, so you risk being unhappy with the finish in a couple of years' time.'
In this beautiful blue living room, designed by San-Francisco-based interior designer, Margaret Ash, the two tall blue and white table lamps enhance the coastal decor design, with the matching metallic pendant and wall lights establishing an elegant element of contrast, vital when creating balance in interior design.
Charles Bowles is a director at UK-based lighting brand, Original BTC, a family-run business founded in 1990. The brand supply beautiful lighting products across the world, with showrooms in London, Paris, New York & Taiwan.
5. No mood lighting
A home that lacks warming, cozy mood lighting is one that will feel far from relaxing and welcoming.
Lighting, both artificial and natural, can have a huge impact on our overall mood, and how relaxed and at ease we feel in a space – no-one wants to be sat relaxing in a living room filled with glaring, bright white light!
'Warm-toned bulbs with a soft yellow or orange hue can create a cozy and inviting atmosphere, evoking feelings of luxury and comfort,' says lighting expert, Reinis Butka.
To help set the right lighting temperature, NYC-based interior designer, James Stanley also advises, 'dimmer switches can not only allow you to control the intensity of the lighting, but can also create a more inviting mood that enhances the overall ambiance of a space.'
We explore lighting temperature basics in our dedicated feature.
Interior designer, James Stanley is the principal and founder of James StanleyNY, a boutique Architectural Design firm in Tribeca, New York. JSNY specializes in high-end luxury residential renovations. James' creativity and attention to detail can be seen at The Plaza, Tiffany & Co, and throughout residential homes in Manhattan.
FAQs
Should all light fixtures in a house match?
As we have explored, lighting fixtures in the home do not all have to match.
Different lighting designs that establish unique points of interest throughout the home will ultimately help your space feel more curated and luxurious.
If you want to establish a more cohesive and unified lighting scheme however, then embrace fixtures with a similar finish, or with a coordinating color palette, instead of opting for identical designs.
---
For those of us working from home, lighting expert, Niki Wright, shares one final outdated lighting trend to avoid when planning home office lighting ideas.
'Working from home has had a massive acceleration over the last couple of years and the integration of a home office is still an important part of interior design. From a lighting aspect, it's important to create a space that means task lighting doesn't have to be so utilitarian. A light or lamp that can adapt or reposition from practical use to a more home-focused and considered design item is key.
The best desk lamp is one that lights up your workspace, without taking up too much of your desk and looking like you're in a commercial office.'
Sign up to the Homes & Gardens newsletter
Decor Ideas. Project Inspiration. Expert Advice. Delivered to your inbox.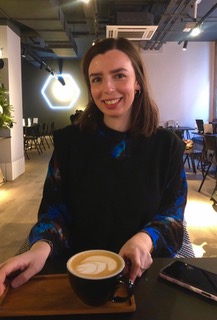 Zara joined Homes & Gardens in February 2022 as a Content Editor. After studying English Literature at University, she worked as an Ecommerce Website Editor, Content Writer and Buying Intern at multiple independent businesses within the luxury retail and lifestyle sectors. Her role at Homes & Gardens unites her love, experience and passion for the world of design and desire to create inspiring written content. She enjoys nothing more than discovering new trends, brands and products, whether that be in fashion, interior design or lifestyle.