Is it worth buying a pillow protector? We weigh up the options
Bedding experts explain the benefits of a pillow protector and whether it's a purchase worth making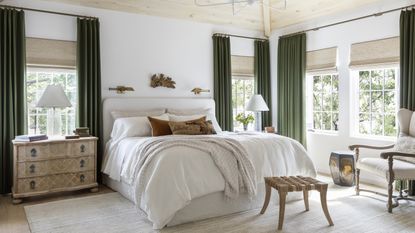 (Image credit: Marie Flanigan/Julie Soefer)
When updating your bedding, it's wise to purchase protectors to make it last as long as possible. For instance, the best mattress protectors on the market shield your mattress from spills, stains, and dust, keeping it in good condition for much longer than if you simply went without.
So what about pillow protectors – are they entirely necessary? We consulted mattress and bedding experts to answer all of your questions.
Is it worth buying a pillow protector?
Pillow protectors are thin fabric encasements that protect pillows from moisture, bacteria, and allergens, and some have cooling benefits, therefore helping you sleep better and more comfortably.
It's common to buy protectors and toppers for your best mattress, but why should you buy one for your pillows?
'In my opinion, you shouldn't need a pillow protector if you have high-quality pillows and regularly wash your pillowcases,' says Stephen Light, CEO and co-owner at Nolah Technologies. 'The best pillows already have protective, breathable, moisture-wicking, and hypoallergenic outer layers.
'Many modern pillows, like Nolah's Squishy Pillow (opens in new tab), feature removable covers you can machine wash.' So if you have good enough pillows, it might be an unnecessary addition.
Stephen Light (opens in new tab) is the CEO of mattress and bedding company Nolah. He studied medicine before spending two decades in e-commerce and marketing.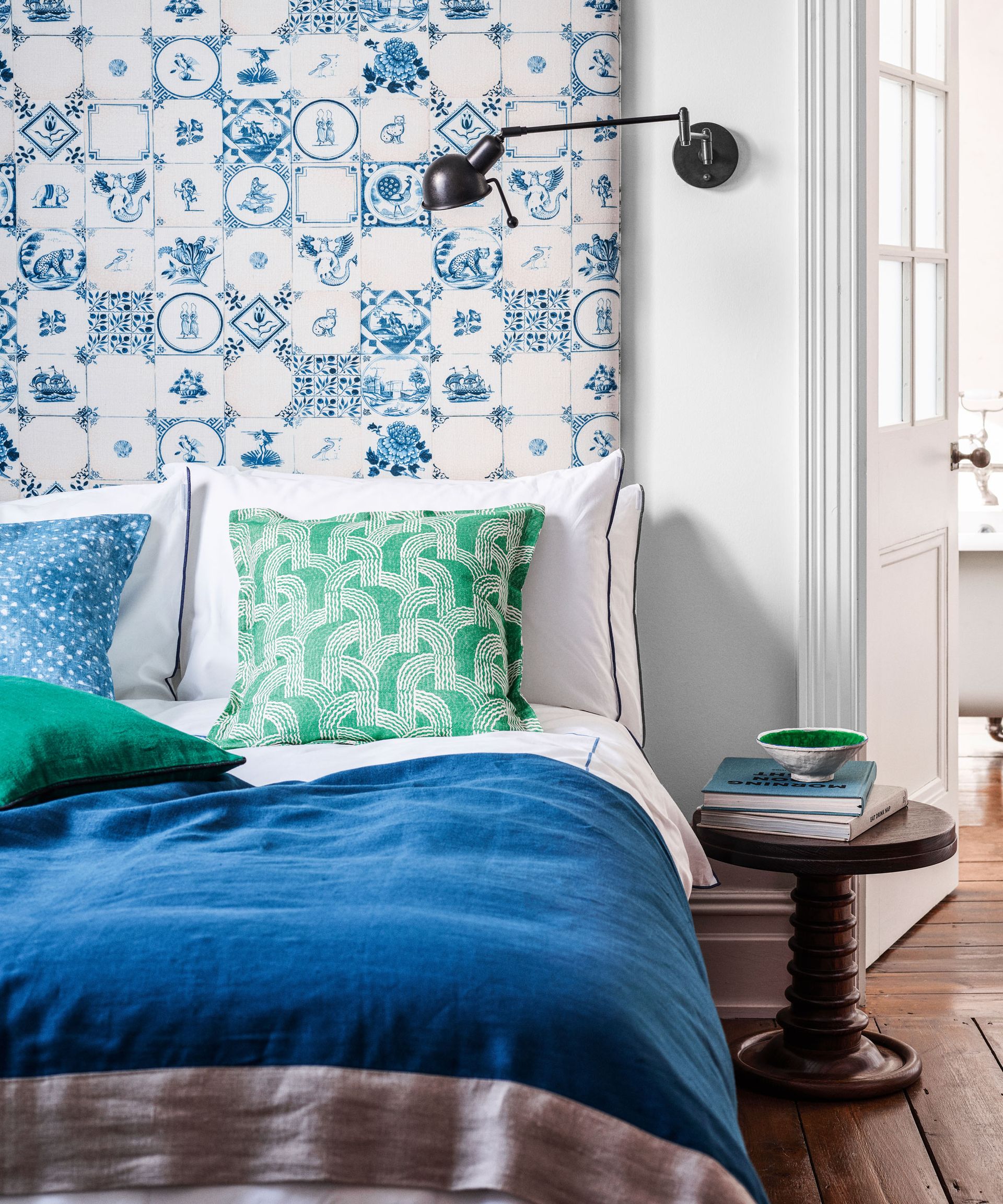 However, as well as the cooling benefits we mentioned above, there are some key benefits to having a pillow protector that might sway you. Zoe Doyle is an expert on all aspects of silk bedding at Mulberry Park Silks (opens in new tab). In her view, there are three main reasons for using them.
First, they keep your pillow in good condition by keeping the down or alternative filling inside your pillow where it belongs. Second, they're great for allergy sufferers: 'They can be game-changer for allergy and asthma sufferers because they prevent allergens like dead skin cells, mold and bacteria from collecting and building up within your pillows,' she explains.
Thirdly, she says pillow protectors prevent hair oil, sweat, and other unwanted elements from staining your pillowcase, meaning you don't need to wash your pillows so frequently. Good if you ever go to bed with damp hair or with moisturizer on.
Interior designer Peri Lauren (opens in new tab) has her own bedding range and agrees that pillow protectors are a great way to give your pillows a longer life and avoid having to spend money replacing pillows too often. 'You can easily replace your protectors, it's a great small investment in your pillows!' she says.
(opens in new tab)
These soft and fluffy pillows from Casper are supportive and move with you.
(opens in new tab)
Brooklinen Down Alternative Pillow
Whatever your sleep style, these eco-conscious vegan pillows will provide comfortable support.
Does a pillow protector replace a pillowcase?
'Definitely not! Always cover your pillow protector with a pillowcase,' says interior designer and bedding expert Peri Lauren. 'The pillowcase is much prettier than a protector and you can sleep on it! Pillow protectors are not for sleeping on. They only protect your pillow.' Mattress protectors, at Amazon (opens in new tab) don't replace your bed sheet, and the same applies to your pillow protectors.
Jaime Jimenez from luxury bedding brand SFERRA (opens in new tab) agrees. 'A pillow protector serves as an additional layer between your pillowcase and insert. We do recommend protectors as they will elongate the life of your pillows, but a pillow case or sham should be placed on top of the protector,' says Jaime.
---
Ultimately, it depends on how much you are spending on your pillows and how frequently you'll be using them. Guest bedrooms might do without them, but if you want to keep your pillows looking their best, protectors are a worthy investment.
Millie Hurst is Section Editor at Homes & Gardens, overseeing the Solved section, which provides readers with practical advice for their homes. She has been in the world of digital journalism for six years, having previously worked as Senior SEO Editor at News UK both in London and New York. She joined the Future team two years ago, working across a range of homes brands. Millie formerly worked as Senior Content Editor at Ideal Home, taking care of evergreen articles that help and inspire people to make the most of their homes and outdoor spaces. Millie has a degree in French and Italian and lives in North London.