What is the best thing to clean a mattress with? These expert tips are foolproof
The experts are united: if you want to keep your sleep space clean, you need this basic household item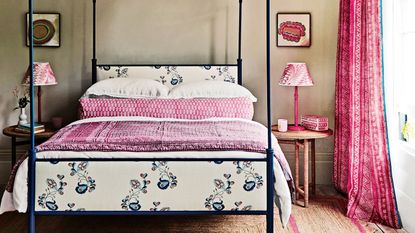 (Image credit: Future PLC)
Although mattress protectors and toppers work wonders, it's generally recommended that you clean your mattress every six months.
A clean mattress equals better air quality, which could even lead to better sleep. It also reduces the risk of allergic reactions and helps you keep your best mattress in top condition for years to come.
If you're armed with the best products and methods for the job you'll have extra time for getting cozy or ticking off more spring cleaning tasks. So what's the best thing to clean a mattress with? The experts are united: if you want to keep your sleep space hygienic and oh-so-clean, baking soda is your best friend.
Best thing to clean a mattress with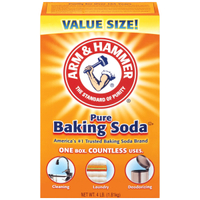 Arm & Hammer Pure Baking Soda, 4 lb | $2.73 at Walmart
From windows to rugs, tile grout to swimming pools, there are endless things you can clean with baking soda so it's useful to have at home.
1. Baking soda
Theresa Schnorbach, sleep scientist from sleep company Emma says all you need to clean your mattress is baking soda. She says once you've removed all bedding and used the upholstery attachment of your best vacuum on the mattress, you need to sprinkle baking soda on it and let it sit for 'at least a few hours, overnight if possible.'
The longer you can leave it, the better, says Theresa. It'll eliminate odors, break down debris and soak up any liquid that might be on the mattress. So if you can sleep on an inflatable mattress for one night (or your sleeper sofa) then the baking soda can get to work.
After that, vacuum the mattress again and flip it (or just rotate it if you're cleaning a memory foam mattress or hybrid that can't be flipped). Repeat before letting it air out and putting the sheets back on.
Theresa Schnorbach is a psychologist and sleep scientist, specializing in Clinical Psychology and Cognitive Neuropsychology. She has completed post-graduate training in Cognitive Behavioural Therapy for Insomnia (CBT-I) with the German Sleep Society (Deutsche Gesellschaft für Schlafforschung und Schlafmedizin (DGSM), endorsed by the European Research Society.
2. Baking soda and homemade cleaning solution
Theresa isn't the only one who thinks mattress cleaning can be kept simple with baking soda. Bridget Chapman, a certified sleep science coach and lead reviewer at Sleepopolis is a big advocate of it, too. 'It's relatively mild, which means you can use it on fabrics safely without fear of damage,' she says.
However, she suggests using it alongside your own homemade cleaning mixture. After treating your mattress with baking soda and vacuuming it up as above, Bridget suggests creating a mixture of one cup of hydrogen peroxide, one cup of cool water, and two big squirts of dish soap.
Her method is as follows: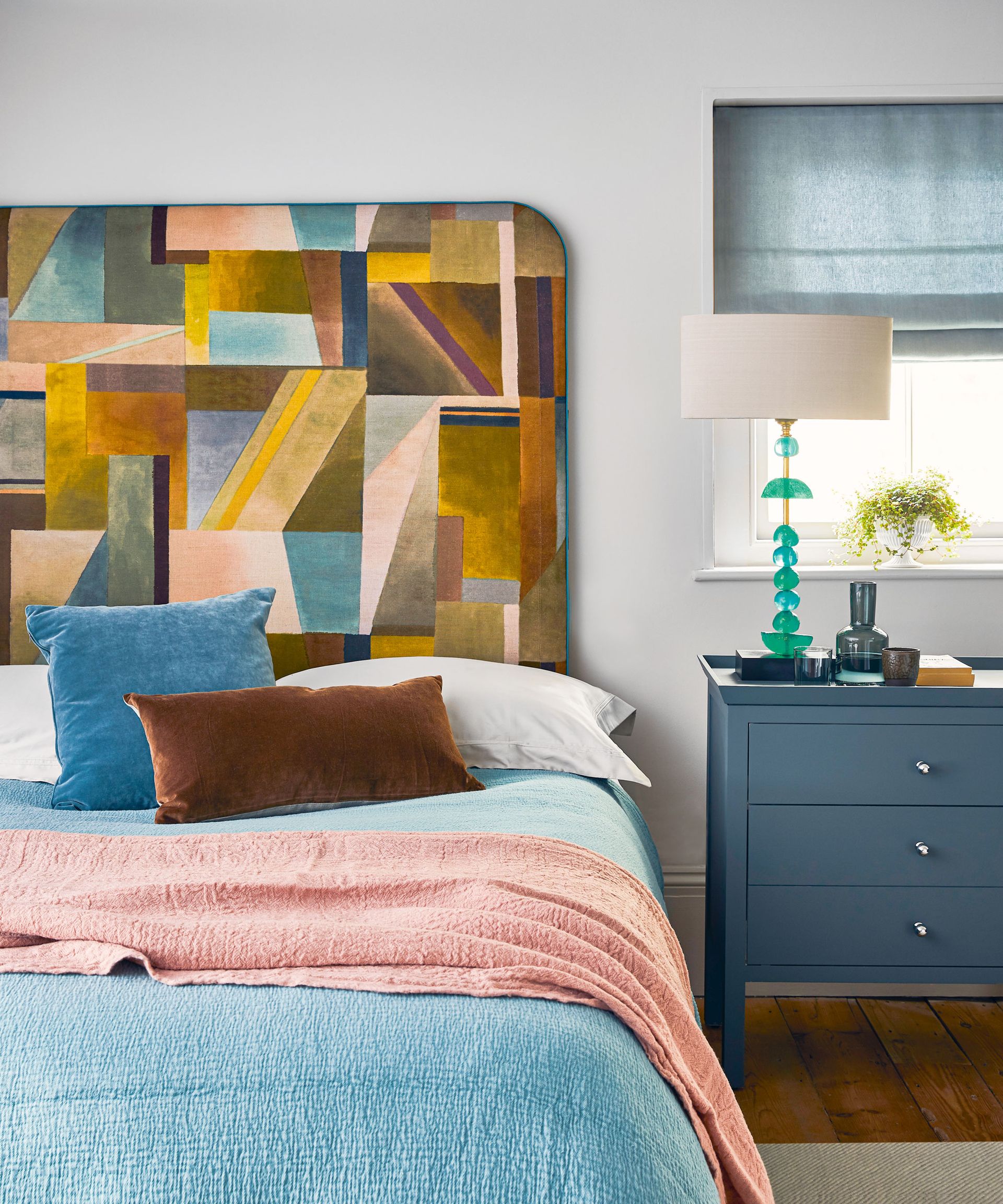 'Shake it up and spray the solution all over your mattress, checking for dry spots. Don't be afraid to use your hands, this cleaning solution is totally non-toxic!' Once damp, cover the mattress with baking soda again, rubbing the baking soda in with a white rag, and putting a little extra on the darker stains.
Leave the paste for eight hours and scrub with a thick-bristle brush to break up the baking soda residue. Finally facuum it all up.
To make this bedroom cleaning task even easier, consider investing in one of the best handheld vacuums, so you're not restricted by any cords when cleaning it all up at the end.
'Another good idea is to invest in a mattress protector,' says Theresa Schnorbach. 'Mattress protectors can offer waterproof protection that shields your mattress from any spills, crumbs, and other nasties and can be removed and washed separately, making cleaning easier and also helping increase the lifespan of your mattress.'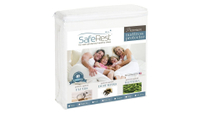 SafeRest Queen mattress protector | was $42.99, now $37.99 at Amazon
This Queen size protector is currently on sale; when we tried it we loved the soft Terry construction, and the breathability. Not only is it waterproof, but it's also noiseless, which earned it a spot at number three in our roundup of best mattress protectors.
The best mattress topper brings an old mattress back to life, giving extra support and heat regulation, but it won't necessarily protect your mattress beneath from any spills.
How can I get my mattress white again?
As well as using it dry, you can combine baking soda with vinegar, at Walmart, to shift difficult or set stains, and for getting your mattress white again. Bridget Chapman, a certified sleep science coach at Sleepopolis says to make sure the baking soda is evenly distributed, and to use a vacuum brush or toothbrush to rub the baking soda into the mattress when treating stains.
After cleaning with baking soda and vinegar you can head to bed safe in the knowledge that it's free of allergy-inducing dust, pet dander, or invisible particles.
Millie Hurst is Section Editor at Homes & Gardens, overseeing the Solved section, which provides readers with practical advice for their homes. She has been in the world of digital journalism for six years, having previously worked as Senior SEO Editor at News UK both in London and New York. She joined the Future team two years ago, working across a range of homes brands. Millie formerly worked as Senior Content Editor at Ideal Home, taking care of evergreen articles that help and inspire people to make the most of their homes and outdoor spaces. Millie has a degree in French and Italian and lives in North London.