5 best warm white paints, as chosen by interior designers
Warm whites are the only way to do white right now, here designers choose their favorites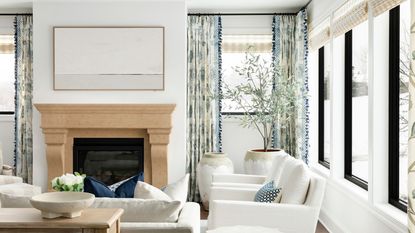 (Image credit: Davis Interiors)
White is a classic shade, it outlives any trend. It's super versatile and can be adapted to suit any style from country rustic to uber-modern. And like any long-lived trend (if that's even what you can call white), the ways of 'doing it' come and go.
Right now the way to do white is to go warm. Current paint trends are all about coziness and hominess, it's a shift that's been happening since the pandemic, we want homes that feel loved and lived in. Even minimalism has had a cozy rebrand – 'warm minimalism', 'quiet luxury', 'low-key luxe' all of these trends are about warmth.
As anyone who has ever shopped for white paint before will know, there's an infinite amount to choose from. Even once you narrow it down to warm white, the options are endless. So we asked interior designers to whittle down the list for us and pick their favorite warm off-white shades they use when decorating with white – the warm white paints that are fresh and light but still have that softer look.
The best warm white paints
'White is always a popular and safe option to paint your home in. It creates a soft and airy color palette which balances out the light and creates an effortless, cool theme to your home. White emanates the feeling of purity and clarity, and it is an emotionally safe color as it helps to clear your mind,' explains Tash Bradley, director of interior design at Lick. 'But the best white is subject to the room type and the other colors you already have on the walls.'
Something to keep in mind when choosing the best warm white paint, they are chameleon shades that will change under certain lights and when paired with certain colors. Just be sure to always order swatches before you commit so you can see exactly how paint performs in your space.
1. Swiss Coffee, Benjamin Moore
When we ask a designer about white paint, Swiss Coffee always comes up. It's got a huge following this shade, and it's favored by homeowners and designers the world over – Nate Berkus says it's one of his favorites.
It's the perfect warm white. Not too warm it risks being yellow, but warm enough it never feels cold. 'When it comes to off-white paint colors, I am always a fan of Benjamin Moore's 'Swiss Coffee.' This paint color is a super-warm and inviting cream tone and offers brightness without looking stark,' says designer Kathy Kuo.
'This paint color has the slightest hint of green in the undertone, which means that it can pair beautifully with natural materials like light-colored wood, terracotta, rattan, and natural stone.'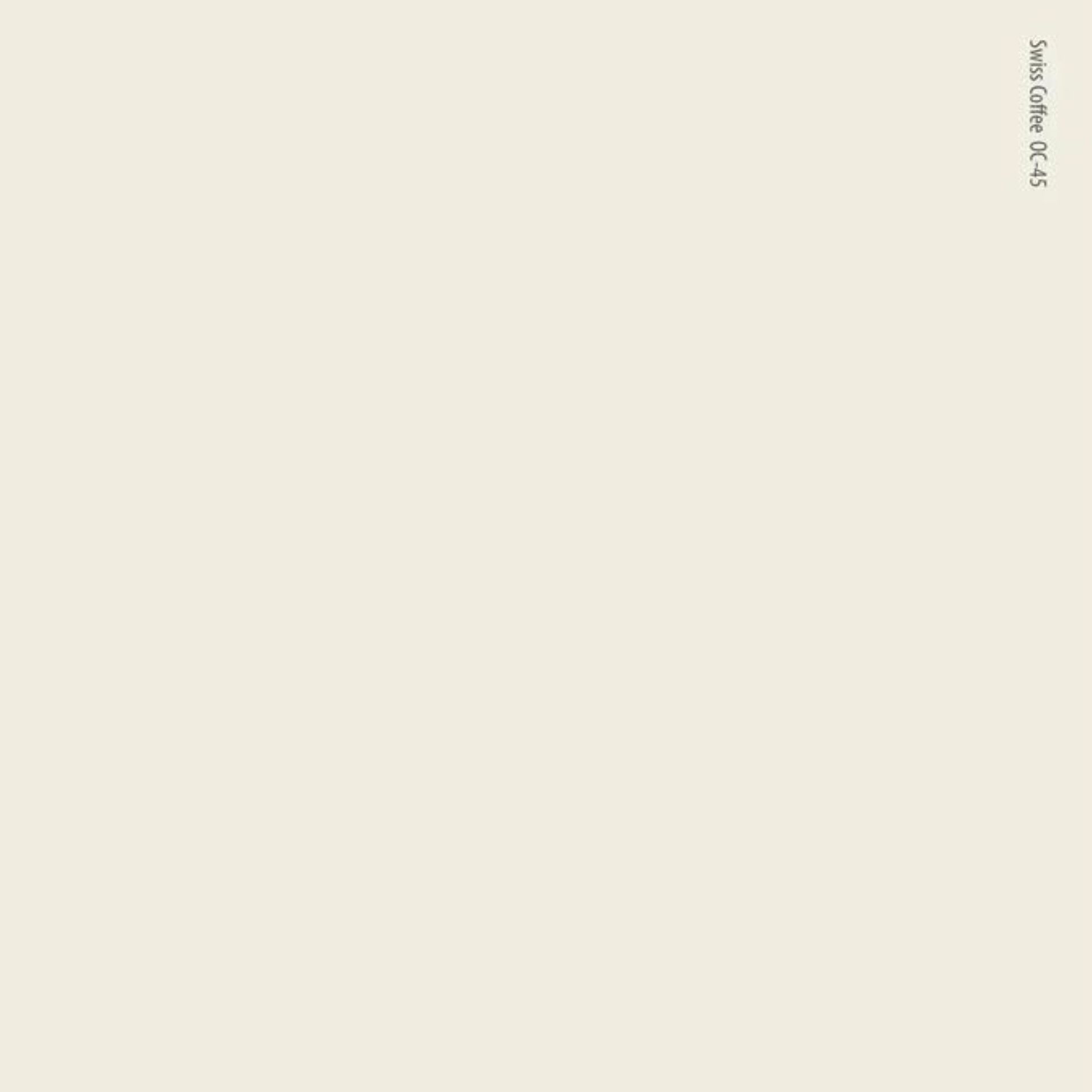 Swiss Coffee, Benjamin Moore
Not quite a beige, but still soft and warm, Swiss Coffee is the perfect off-white shade. It's one of Benjamin Moore's best sellers, down to its versatility, it's the perfect neutral for any style.
2. Drift of Mist, Sherwin Williams
If you are after an off-white that has a slightly gray undertone but still feels on the warmer side, Sherwin Williams, Drift of Mist is perfect.
'I love Sherwin Williams Drift of Mist in rooms receiving a lot of golden hour light or evening sun. It has a slight touch of gray, this off-white helps neutralize these warmer tones and provides balance,' explains Lauren Sullivan of Well x Design.
This is a great shade to pair with more true, bright whites, since it doesn't have too much of a yellow undertone you won't get that stark contrast between warm and cool. It's definitely one of the best warm white paints for a more modern space.
Drift of Mist, Sherwin Williams
Drifts of Mist is the perfect warm white for a modern modern room. It's got warm gray undertones, so despite being on the warmer side of white you can still pair it with cooler shades and it won't look contrasting.
3.Cotton Balls, Benjamin Moore
'Our top warm white paint color would have to be Benjamin Moore Cotton Balls! It's important to look closely at the undertones when selecting a white or off-white paint and also veer away from whites that feel too bright or stark. Cotton Balls is a really versatile shade and has a super warm feel,' says Jennifer Jones of Niche Interiors.
This is as warm as white gets. It's tittering on cream but its brightness keeps it in the realm of white. This would be the perfect shade if you like solely decorating with neutrals and want to create a tonal layered look. Bring in some beige shades and creams to really lean into the warmer neutral color scheme.
Cotton Balls, Benjamin Moore
Bright and crisp with the faintest yellow undertone this is a lovely, versatile warm white. It's almost a cream, but it's fresher.
4. Wimborne White, Farrow & Ball
'My favorite warm whites are "Wimborne White" by Farrow and Ball and "Cloud White" by Benjamin Moore. I like matte, chalky whites, and I've found Wimborne White looks great in both north and south-facing rooms – it has flattering neutral undertones, and I use it frequently in our projects,' says Keren Ritcher co-founder of White Arrow.
Wimborne White is just off-white, not too yellow but certainly warm. Farrow & Ball say it's just one shade away from a pure white, with the smallest amount of warm yellow pigment. It's perfect if you are after the freshness and crispness of a true white but ever so slightly softer. It works well with Farrow & Ball's All White, you'll really notice the subtle warmth when you put these two shades in the same space.
Wimborne White, Farrow & Ball
Wimborne White is so close to a true white. It's bright and light but there's still a definite warmth and softness there. It would be the ideal warm white for smaller rooms
5. Alabaster, Sherwin Williams
'Alabaster by Sherwin Williams is our most frequently used off-white paint. What sets it apart is its ability to remain a true clear white without leaning towards yellow or blue undertones, a challenge with many whites. It is soft, warm, and inviting,' says designer Jennifer Davis.
Alabaster is a best seller for Sherwin Williams, it was their Color of the Year back in 2016 and has remained a perennial favorite ever since. It's a really gorgeous neutral, almost a beige it's so soft but you still get the freshness of the white. This would make for a perfect kitchen cabinet color if you are after a white kitchen but still want it to feel warm and welcoming.
Alabaster, Sherwin Williams
Alabaster is a tried and true favorite. It's one of Sherwin Williams' best sellers, described as a neutral that invokes a feeling of rest and stability.
---
Warm white paints can be a bit of a minefield with the amount to choose from, and yes eventually they do all start to look very similar. The good thing about warmer whites is they are very versatile, they work with all styles and most lighting too so there's not a lot of room to go wrong. Just be sure to order swatches, and do trust these above suggestions, some of these warm whites come up over and over again as the best choices, so picking from one of these is a strong starting point.
Sign up to the Homes & Gardens newsletter
Decor Ideas. Project Inspiration. Expert Advice. Delivered to your inbox.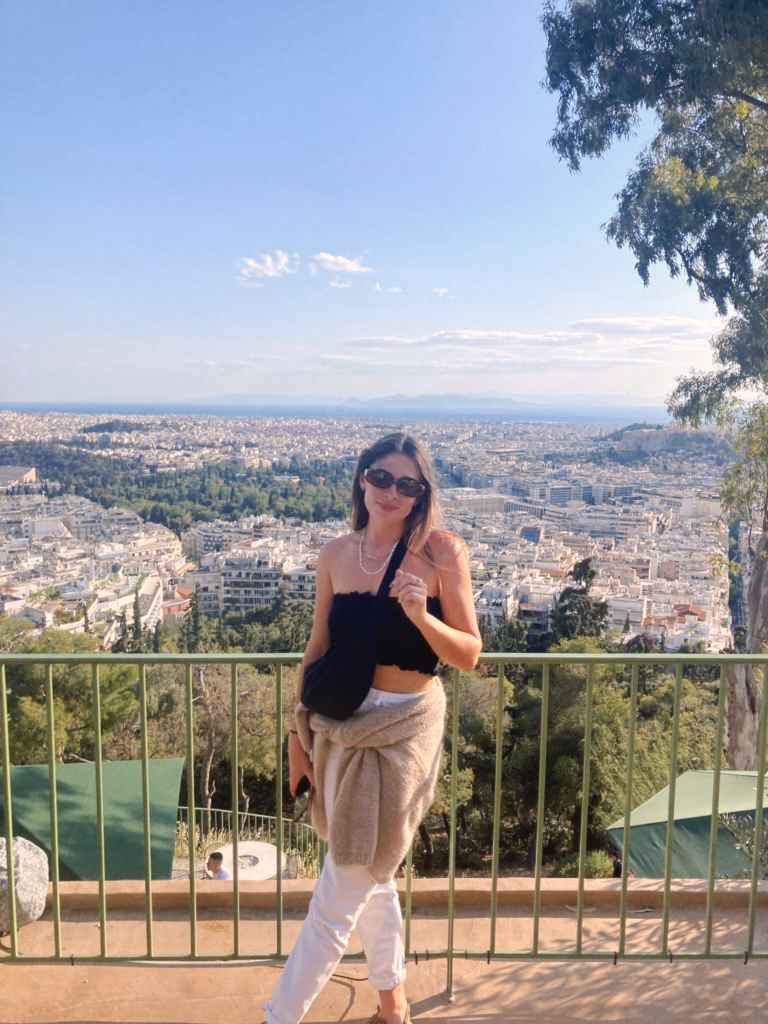 I am the Head of Interiors at Homes & Gardens. I started off in the world of journalism in fashion and luxury travel and then landed my first interiors role at Real Homes and have been in the world of interior design ever since. Prior to my role at H&G I was the digital editor at Livingetc, from which I took a sabbatical to travel in my self-converted van (not as glamorous as decorating a home, but very satisfying). A year later, and with lots of technical DIY lessons learnt I am back to writing and editing, sometimes even from the comfort of my home on wheels.