How much does it cost to install carpet in a room?
Wondering about the cost to install carpet? Here's how to figure it out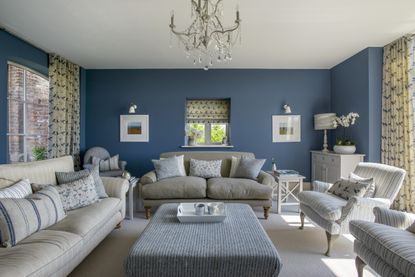 (Image credit: Future)
The cost to install carpet is often a small price to pay for the dramatic impact this home upgrade can have on a room. Dated, dirty, or worn-out carpet is not just an eyesore, it can trap odors, and affect indoor air quality by harboring mold and allergens.
Regardless of how necessary new carpet ideas are in your home, you'll still have to make sure your bedroom, hallway, or living room carpet ideas fit within your budget, whether you're remodeling a single room or planning a whole home renovation.
Read on to find out how much new carpet will cost and the factors that will impact your budget bottom line.
Cost to install carpet
There are two main factors that will affect the cost to install carpet in your home.
The first is the cost of materials. Carpet ranges from synthetic, mass-market options that you can buy off of a roll in a home improvement store to luxury wool varieties that are made to order (and everything in between). The good news: no matter your budget for the flooring ideas you're considering, you'll find a carpet to suit it.
'The key factors of a carpet's expense are size, fiber, weaving style and the elusive chic factor,' says Tim Sheridan, brand ambassador for Stark carpet. 'Stark has products ranging from $2 a square foot to $2,000 a square foot.'
The second factor that will affect carpet installation costs is the installation itself. Most companies price installation labor based on the specifics of the job. The size of your space, your existing flooring, any necessary prep work, and even the number of stairs in your home will factor into installation costs.
Cost to install carpet: materials
When you buy new carpet, there are two components that get installed: the carpet, and the underlayment or carpet pad, which preps the floor surface for the carpet. Both are typically priced by the square foot.
'The price per square foot of carpet installation will vary depending on the style of carpet chosen,' says Jordan Fulmer, an Alabama-based real estate investor, who's installed carpet in dozens of his properties over the last few years. 'This price typically ranges from $2 per square foot for basic carpet to $4 plus per square foot for higher quality styles.'
At the low end of the price spectrum for carpet, machine-tufted polyester or olefin (polypropylene) carpet can sell for as little as $1 per square foot, which means the cost to carpet a 10 by 12 foot room can start at around $120, plus the cost of the carpet pad and installation.
On the higher end, a loop-pile, wool carpet can be priced at $10 per square foot or more, which puts the cost to carpet a 10 by 12 foot room at $1,200, plus the install and carpet pad. If you're opting for a natural fiber like sisal or jute, expect to pay even more.
Here's a breakdown of the factors that will impact the cost of carpet.
Fiber
At a basic level, carpet created with manmade fibers like olefin, triexta, nylon, and polyester are less expensive, while natural materials, like wool, silk, or sisal, are more expensive.
That's not to say that all nylon or polyester carpets are cheap or low quality. There are many high quality carpets available in manmade materials, and these fibers often have the added benefits of stain resistance.
Weave
The way a carpet is made impacts its price. Most carpet is tufted, which is a mechanized process that stitches rug fibers through a backing. This type of carpet is quick to produce, thus less expensive. Woven or loomed carpet is made by hand and costs more, regardless of the fiber it's made from.
Density
Even if you know nothing about carpet, you know when you're stepping on the cheap kind. You can practically feel the texture of the carpet backing beneath it.
This is because the lowest priced carpet has a low pile density, which is a measure of the number of fibers per square inch. More expensive, high density carpets feel plush underfoot, something you're likely after if you're in the market for bedroom carpet ideas.
Carpet density is measured by the average pile yarn density (APYD) formula. According to the Carpet and Rug Institute, APYD measurements range from around 1,000 to 7,000. The higher the number, the denser (and usually more expensive) the carpet. Most manufacturers and retailers just list APYD as 'density'.
Pattern and color
Specialty carpet with pattern and color tend to cost more because such carpets often require custom dyes and intricate weaving processes.
Carpet pads
Once you choose the carpet, you'll also need a proper carpet pad. A carpet pad is an important part of a new carpet installation because it not only provides extra cushion underfoot, it also helps protect your carpet from elements like moisture and friction, which extend its life.
Carpet pads are usually made of foam, and are sold by the square foot or the roll. Prices for carpet pads start at as little as $0.25 per square foot, but higher density, thicker foam pads will cost closer to $1 per square foot.
How to calculate the cost of carpet materials
'Carpet installers will generally measure the space where you are getting the carpet installed and multiply that by a price per square foot to determine the total cost,' Jordan Fulmer says.
To estimate the cost yourself, measure the length and width of the room you're carpeting, then multiply those numbers to find the square footage of the room.
Then, look online or in store for carpet options you like, and note the price per square foot. Then, multiply the price by the square footage of your room, adding in the carpet pad if it's not included.
For example, if your room is 10 by 12 foot, that's 120 square feet total. If you find a carpet you like for $4 per square foot, and a carpet pad for $1 per square foot, that's $5 per square foot in materials.
So the cost of your carpet would be 120 x $5, or $600.
What is the labor cost to install carpet?
Labor costs are the second major factor in the cost to install carpet, and they vary by project; for example, stair carpets will likely be more expensive to install than those in a square room. Overall, expect to pay $0.50 to $1 per square foot for installation, according to HomeAdvisor.
'What affects installation cost is detailing and site conditions,' says Tim Sheridan. 'Things like walking heavy carpet up steps, removal and disposal of existing carpet, stain guard coatings, stair detailing, edge choices, and more.'
You might also incur extra charges for the installer to measure your space before you order your carpet, and to recycle your old carpet if your installer doesn't handle disposal for you.
If you're ordering carpet through a flooring store, ask about their installation services. Many flooring stores handle installation when you purchase carpet, and might even offer a discount if you buy a certain type or amount of product. If you're working on a large home remodel or with an interior designer, your contractor should be able to handle the job.
Regardless of who installs your carpet, it's worthwhile to pay for someone who can do a proper job. 'One of the most important things a consumer can do is hire installation professionals who follow CRI 104/105 carpet installation standards,' says Paul Tucker of the Carpet and Rug Institute. These standards encompass guidelines for proper storage and handling of carpet, substrate preparation, the carpet tack strip used, and more.
In case you're thinking about installing the carpet yourself to save money, it's important to note that the Carpet and Rug Institute does not recommend DIY carpet installation.
What is the cost to install carpet per square foot?
With both labor and materials, the average cost to install carpet ranges from $3.50 to $11 per square foot, according to HomeAdvisor.
Sign up to the Homes & Gardens newsletter
Decor Ideas. Project Inspiration. Expert Advice. Delivered to your inbox.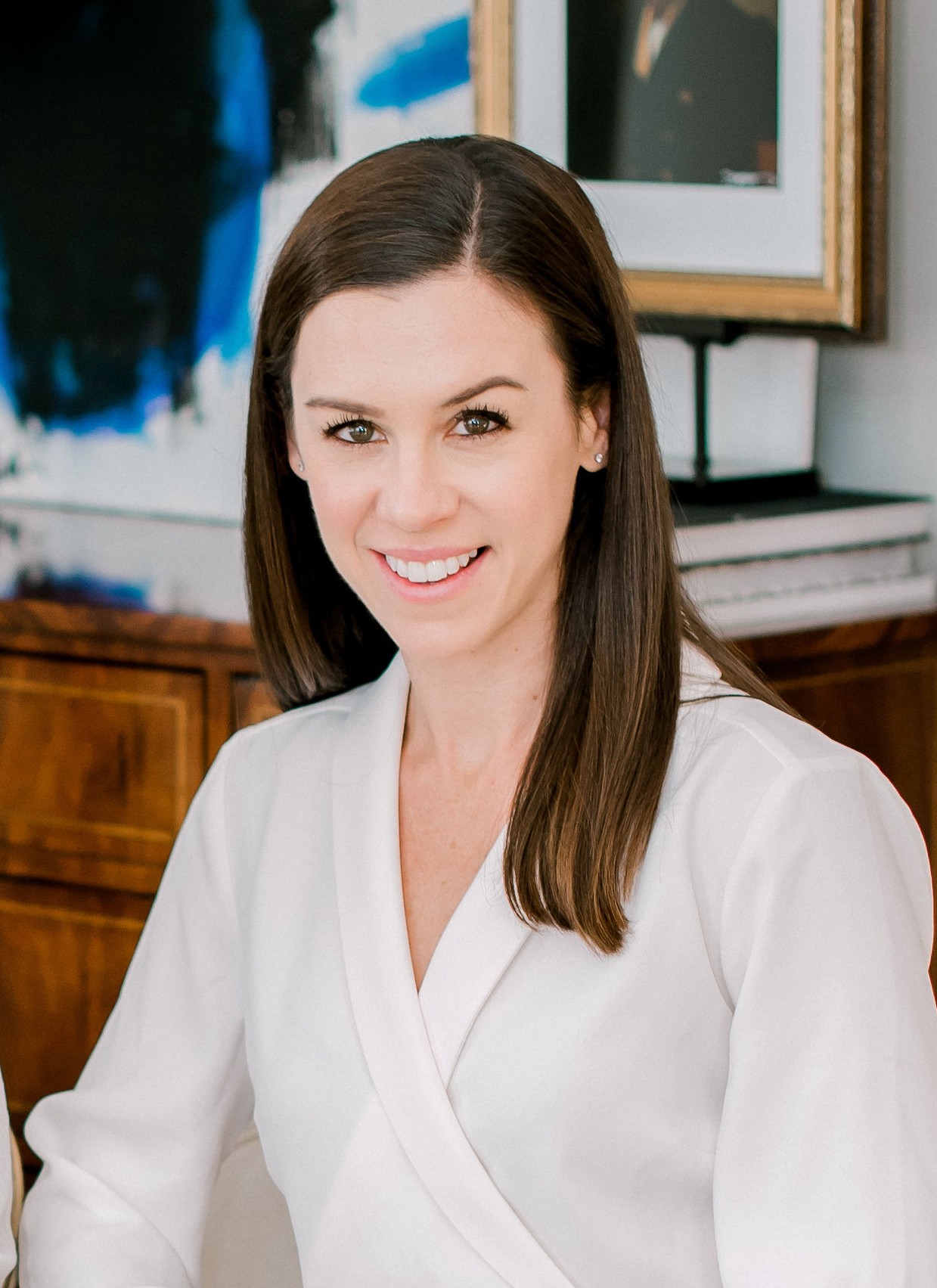 Executive Editor, Homes & Gardens
Kaitlin Madden Armon is a writer and editor covering all things home. Her work has appeared in Real Homes, Architectural Digest, Martha Stewart Living, Refinery29, Modern Luxury Interiors, Wayfair, The Design Network, and lots more. She graduated from Northeastern University with a degree in journalism and currently lives in Connecticut with her husband, three kids, and black lab.