Curtain rod types – how to choose the right ones for your home
For great looking window treatments, it's vital to know about curtain rod types – and the lowdown is here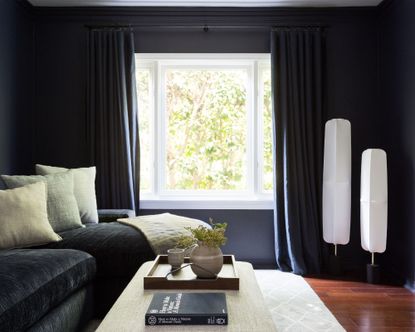 (Image credit: Shapeside by Genna Margolis, photography by Amy Bartlam)
Sign up to the Homes & Gardens newsletter
Decor Ideas. Project Inspiration. Expert Advice. Delivered to your inbox.
Thank you for signing up to Homes & Gardens. You will receive a verification email shortly.
There was a problem. Please refresh the page and try again.
For curtains to look stylish, ensure privacy, and control light, you need to choose the right fabric. They need to be correctly sized for the window, too, as well as hung at the right height.
But window treatment ideas also need the right hardware in the form of the curtain rod so they look their best and, if they're more than a decorative addition to the interior, function as you require.
When you come to decide on a curtain rod you'll find there are different types to pick from, which are suited to different purposes. How to decide which one you need for your curtain ideas? This is our expert guide with advice from interior designers and curtain professionals.
7 types of curtain rod
Selecting a curtain rod is never just a question of aesthetics. 'Choosing the right curtain rod is essential,' says Kelly Simpson, senior director of design and innovation at experts in blinds, shades, shutters, and drapes Budget Blinds. 'The rods you choose depend on how you want to style and operate your draperies.'
The type of rod that's best will also be influenced by whether drapery is stationary or not, the weight of the curtains, whether the window will be dressed by one type of curtains or more, and whether you want to open and close curtains remotely.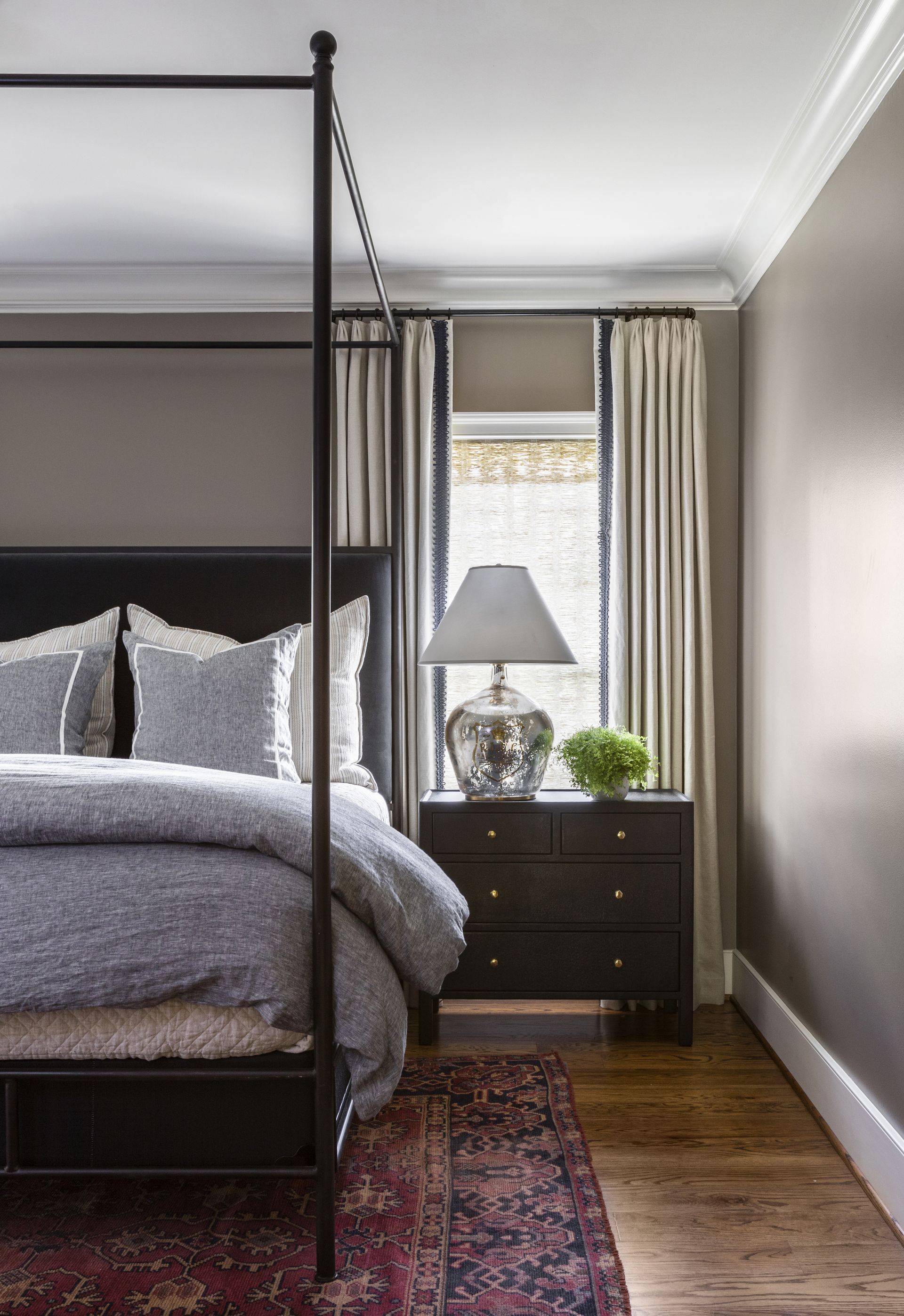 1. Single curtain rod
There's a world of choice when it comes to the style of single curtain rods because these are a design that are so frequently required.
'Single curtain rods support light to medium draping panels,' explains Kelly Simpson. 'This rod is a lone bar installed at the top of the window. It threads through curtain tabs, grommets, or rings.'
Be sure to choose a decorative curtain rod design since the rod itself will be on show so is an important factor in the ultimate success of the window treatment. Both wood and different metal finishes are available, allowing you to complement other materials and tones in the room, as well as the curtains themselves.
2. Double curtain rod
Opting for different types of curtains as a single window treatment? 'Double curtain rods allow you to layer two types of draperies,' explains Kelly Simpson. 'They come as a set of two rods. Two rods mean you can layer thicker curtains over sheer curtains.'
Note that you can opt for a triple curtain rod for even more layering of window dressing options.
3. Traverse curtain rod
A traverse curtain rod makes opening and closing curtains a smoother process. 'We prefer traverse rods for an easy glide if drapery is functioning,' says Maggie Griffin, founder and principal designer of Maggie Griffin Design.
Although they're called traverse rods, they're generally designed as tracks with clips. The clips attach to drapery pins on the back of a curtain panel to suspend it and a cord inside the rod moves the curtains along when you operate a pulley or rod for easy opening and closing.
Because of the smooth curtain operation, a traverse rod can be a great choice for a window dressed with a substantial amount of fabric. 'Traverse rods are suitable for large windows, patio sliders, or any other large opening,' says Kelly Simpson. They also have the benefit of reducing wear on the curtains as you don't touch the fabric to open and close them. Dressing a bay or bow window? There are transverse rods for these, too.
If you opt for a traverse rod, you have the option of a version that opens in the center to send panels to either side, or one that sends them only in one direction. Traverse rods also come in double versions for layering window treatments.
'If you like the idea of a traverse rod, but don't want to forgo the decorative potential of a curtain rod, look out for decorative traverse rods,' says Lucy Searle, global editor in chief of Homes & Gardens. 'These have hidden sliders inside so curtains move smoothly but you still get the benefit of using an attractive wooden or metal rod as part of the window dressing.'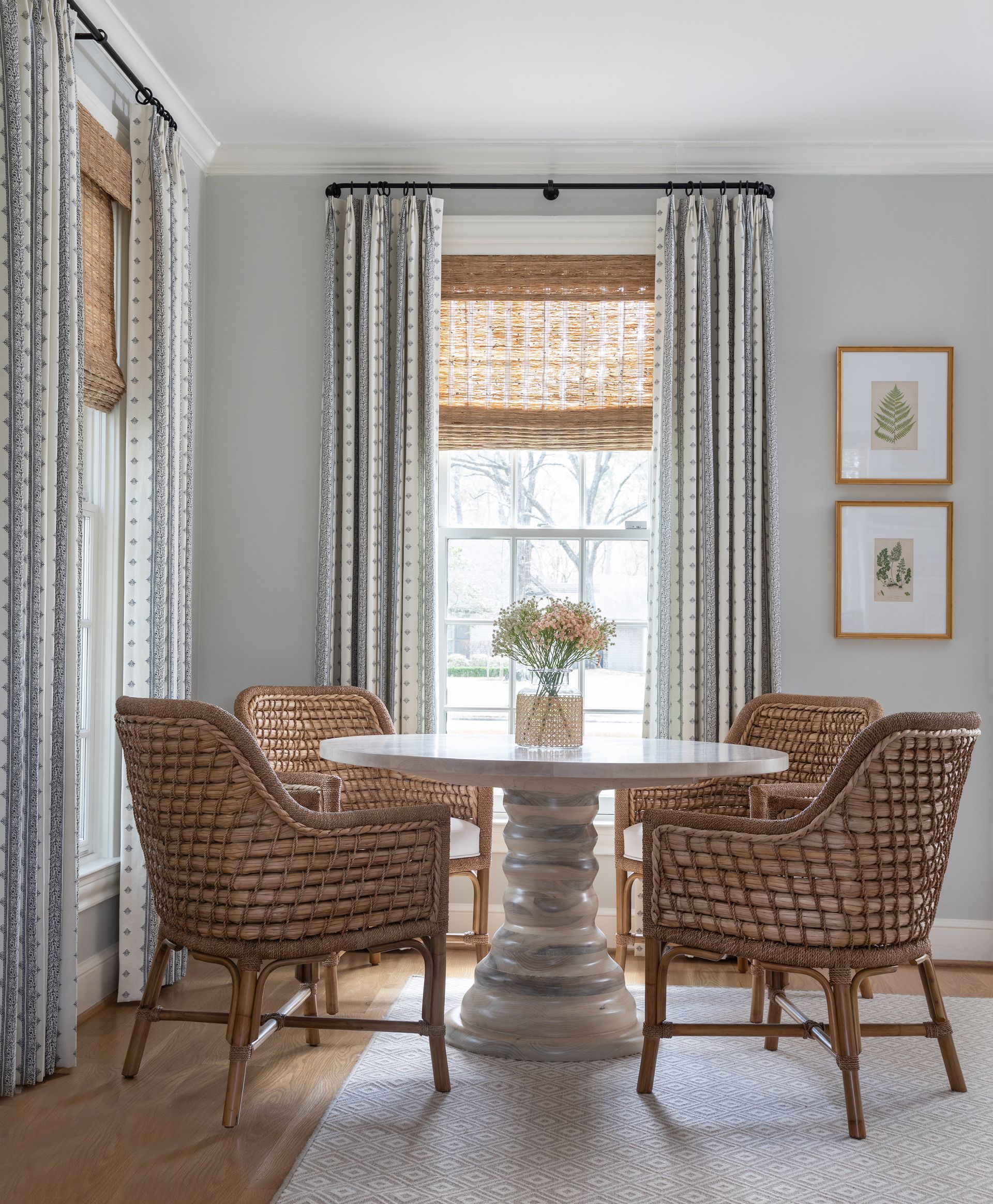 4. French return curtain rod
French return curtain rods – aka wrap-around or self-return curtain rods – are a favorite of many interior designers, including Katie Davis of Katie Davis Design. 'I see a lot of French return these days which I love,' she says. 'The hardware can play off of other metals in the room as an accent and I often choose black or brass depending on the rest of the space.'
A French rod doesn't use finials; instead it turns through 90 degrees and fastens to the wall. These rods have simple elegance but as well as appreciating their style, you might also prefer the design when the location of the window doesn't leave room for finials.
5. Motorized curtain rod
While a traverse rod makes opening and closing curtains easy, even less effortful is a motorized curtain rod. Fit one of these and you can open and close the curtains via a wall switch or a a remote, or as part of a smart home system.
Motorized rods are the most expensive rod option, so you'll need to budget more than for other curtain rods. Bear in mind, too, that the designs typically have a weight limit, so be sure your drapes are compatible when selecting.
6. Tension rod
If you're renting and need to hang curtains without drilling, a tension rod can come to your rescue. Since it's sprung, a tension rod is held in place in the window frame.
There are caveats, however. The rods only have a certain amount of adjustment so you'll need to match window width to the range of measurements covered by a particular design.
Secondly, tension rods are only suitable for light curtains. Don't attempt to use one of these for medium or heavy drapery.
7. Café curtain rod
Café curtains cover the lower part of a window. They add softness to a window in a kitchen or bathroom, for example, and a measure of privacy, but still let light in. If you opt for café curtains, they could be hung from a tension rod, or go for a café curtain rod which is sized to fit these light curtains but is fitted to the window frame or wall.
There's a choice when it comes to finishes, so you can pull together the look of your room.
Where should curtain rods be?
Curtain rods should, as a rule, be above the window and attached to the wall. This will make windows look bigger. If there isn't space enough to fix the curtain rod to the wall, take a look at ceiling mounted curtain rods instead.
If you can't drill into the wall, or there isn't sufficient room above the window frame and the ceiling isn't a possibility for mounting a rod, you can attach tap-in brackets to the top of the frame to hold a rod or, if the frame has sufficient depth, use a tension rod.
How wide should curtain rods be?
As a general rule, curtain rods should be sized so they extend by 4 inches either side of the window as a minimum, and up to around 12 inches. This allows the curtains to stack away from the glazing for maximum light.
The exceptions to this include tension rods, because they fit across the frame, and café curtain rods. A curtain rod of this width might also be impossible if there isn't sufficient wall space due to the window's location in the room.
Be sure to calculate how wide curtain panels should be carefully so they are ample enough for the width of the rod.
How high should curtain rods be?
Typically, curtain rods should be hung around 4 to 6 inches above the window. However, there are options when deciding how high to hang curtains.
If there's a gap of 6 to 12 inches between the ceiling and window frame, you can position the curtain rod midway between the ceiling and the top of the window frame.
A further alternative? Put the rod just below where wall and ceiling meet. The exception here is when the ceiling is very high, so that the rod will no longer be visually associated with the window.
Sign up to the Homes & Gardens newsletter
Decor Ideas. Project Inspiration. Expert Advice. Delivered to your inbox.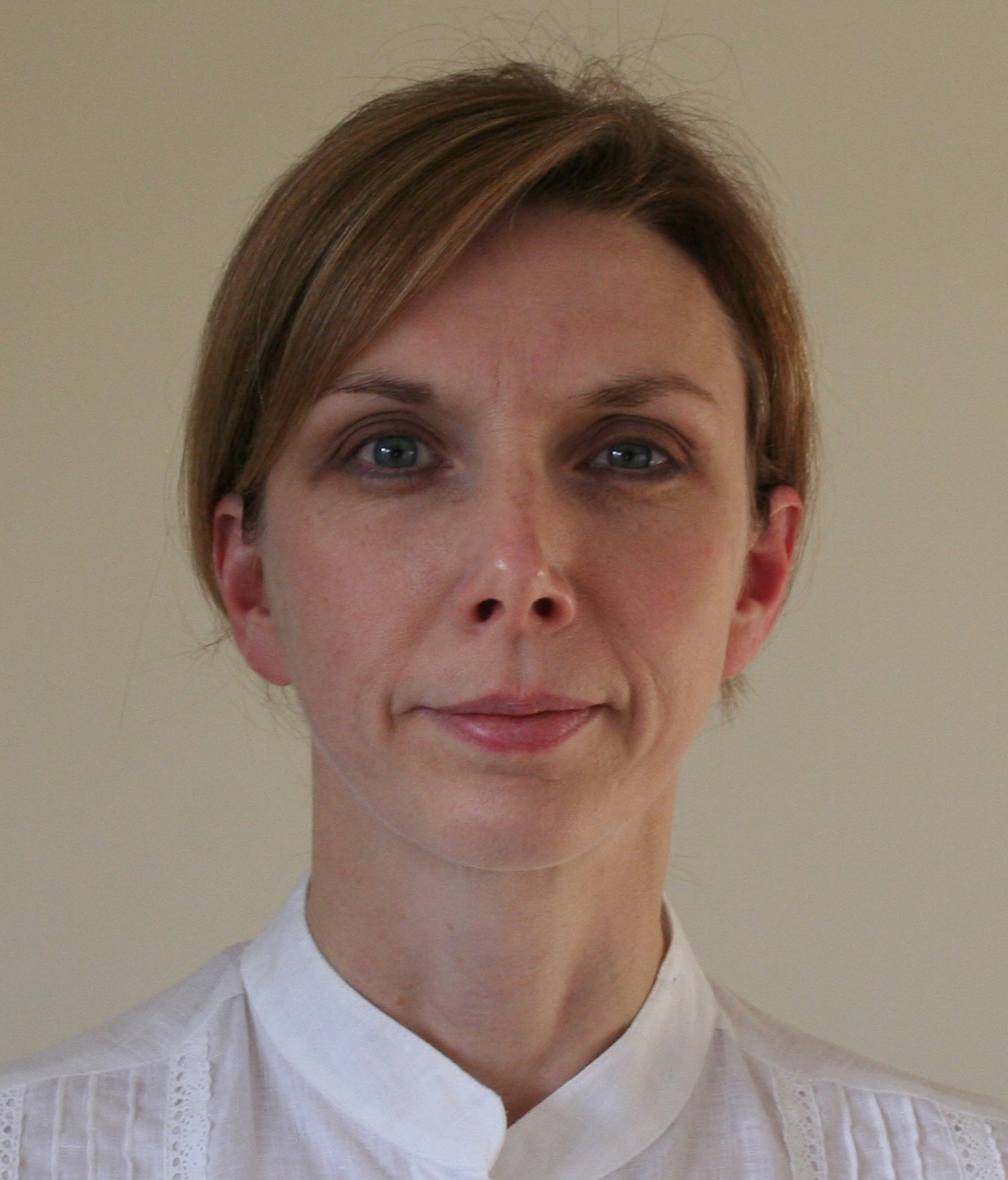 Sarah is a freelance journalist and editor. Previously executive editor of Ideal Home, she's specialized in interiors, property and gardens for over 20 years, and covers interior design, house design, gardens, and cleaning and organizing a home for H&G. She's written for websites, including Houzz, Channel 4's flagship website, 4Homes, and Future's T3; national newspapers, including The Guardian; and magazines including Future's Country Homes & Interiors, Homebuilding & Renovating, Period Living, and Style at Home, as well as House Beautiful, Good Homes, Grand Designs, Homes & Antiques, LandLove and The English Home among others. It's no big surprise that she likes to put what she writes about into practice, and is a serial house renovator.