Sebastian Cox reveals why sustainable fabrics are so important – and how to shop them
The British designer discusses sustainable fabrics. From production to product – how can we make better choices?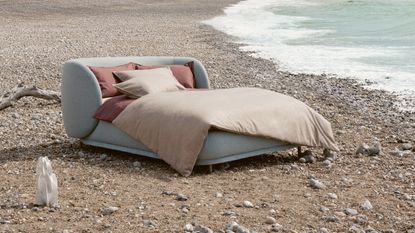 (Image credit: Kirkby Design )
British furniture designer, eco expert and Homes & Gardens columnist, Sebastian Cox charts the renovation of his home, one inspiring and innovatively eco-friendly idea at a time. Each month, he digs deep into the ways in which we can all make a difference within our homes.
With his own house renovation currently underway, Sebastian Cox has been on a quest to make the right interior design decisions for his home and young family. Exploring the new – and often old – ways to approach restoration and improvements along the way. Next up is sustainable fabrics - everything you need to know when considering eco-conscious curtain ideas
Drapes aren't the only area where you might consider investing in sustainable fabrics. When pulling together your living room furniture ideas, you may decide that having a sofa or armchair upholstered in an eco-friendly fabric is the right way to go. Reupholster an existing piece to be even kinder to the planet.
The benefits of change
'One of the things we've noticed about living within splashing distance of the sea is that when the winter wind blows, it really howls. Fires lit at home, we're donning sweaters and drawing drapes to conquer the drafts that get pushed into the house from the North Sea,' says Cox.
'Insulation aside, there's one thing that both holds in heat and keeps spirits warm – the textiles in our home. Curtains, throws, bedding, rugs, and soft furnishings are all absolutely invaluable even in the most austere and air-tight modern interiors. But with such various fibers coming from globally diverse sources and factories, fabric and textiles can be an environmental minefield.
'It seems though that the environmental scrutiny that's beginning to be applied to the world of fashion isn't equalled by interior designers to the homeware textile industry. Fashion is a larger industry of course, and some laggard parts of it have a long way to go, but there is a conscientious consumer base demanding better in their clothes and many companies are responding.
'Because homeware is a smaller industry, doesn't mean its footprint doesn't count. The mountains of non-organic, chemically finished fabrics which present themselves at the Homes & Gardens Awards shortlisting, show little bashfulness for the problematic status quo. Perhaps it's because there's a lot to learn and understand about fabric.'
Source locally and research thoroughly
'Brogan, my wife, is a keen seamstress. With her sewing machine and overlocker in our cellar, she turns out all manner of things for our house and frequently makes her own clothes. With her expert eye for quality and my curiosity for the source of things, we've established a few rules for draping our home. Aside from working conditions, which are best ensured by buying fabric from UK mills, or small transparent companies, the two areas we apply most scrutiny to are the source of the raw material, and the chemicals used in production.'
Flax, wool and hemp: sustainable fabrics to replace cotton
'Flax and wool are our go-to materials. Flax, which makes linen, is a fiber which can be grown native. Unfortunately, we don't have the machinery to harvest it as it requires pulling, rather than cutting, although organizations like Flaxland are looking to change this.
'The best sources are Belgium, France and Ireland who have held on to their linen industries, and are on our doorstep. As a plant flax requires very little water to grow compared to cotton, no pesticides or fertilizer, and is processed and softened mechanically, rather than chemically. This means its environmental footprint is invariably lower than cotton.
'Wool is of course a familiar fiber, known for its warmth and hardiness, making it suited to cozy carpets and curtains. We seek UK wool from UK mills, like our curtains from Stitched or Naturalmat mattresses, entirely woven and sewn in the UK and with low or no chemical inputs.
'Hemp, another super-plant growing happily in our climate with low inputs, will hopefully begin to scale along with flax. There are plenty of ways to avoid cotton or synthetics and their heavy footprints.'
Sustainable fabrics: the process and brands to shop
'I've touched on the mechanical processing above, which is a massive consideration in fabric. When first milled, fabrics are stiff and need to be softened. This can be done by soaking the material in baths of chemicals, or by pounding it with machines. While using more energy, mechanical processing is much less polluting than chemical, which too often find their ways into our water courses, even here in the UK in the form of dyes and printing inks.
'A pioneering brand paying due attention to their waste water is Rapture & Wright, which has invested in an impressive series of natural filtration ponds at its Cotswolds production facility to turn its waste water from its hand-printed fabrics into clean, drinkable water, providing space for nature along the way in their wildlife-teeming pools.'
Aftercare tips
'Aside from the chemicals which pollute our environment during production, we can be polluting our homes too with Volatile Organic Compounds found in too many of our softer furnishings, from foam mattresses to flame-retarded sofas and "new carpet smell" carpets.
'I do all I can to limit my family's exposure to VOCs, and I hope schemes like Declare labels, which list the ingredients in products, become more popular as a means to see the potential pollutants before you buy. Benchmark Furniture now show Declare labels on their soft furnishings, which is an impressive step forward.'
Sign up to the Homes & Gardens newsletter
Decor Ideas. Project Inspiration. Expert Advice. Delivered to your inbox.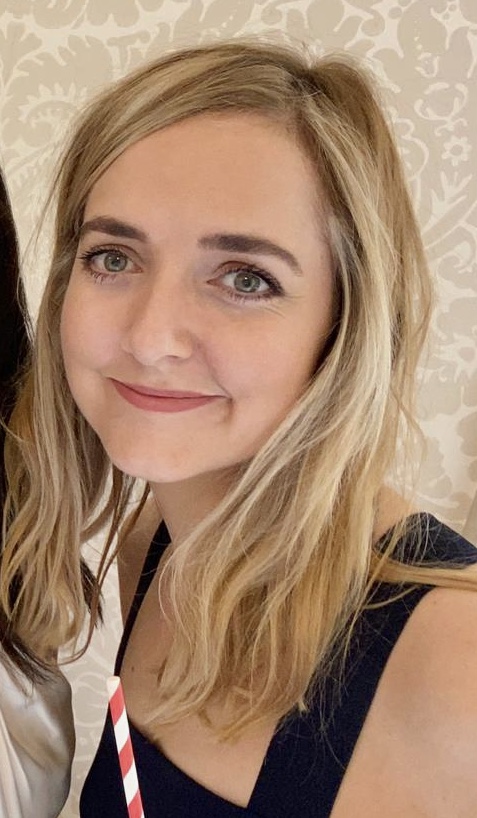 Jo Bailey has been Deputy Editor of Homes & Gardens since late 2021, overseeing all features for the print edition. Previously, she worked as the News & Shopping Editor across H&G and Livingetc - one of Future Plc's sister brands - this is where she learnt to discover the best news stories, latest trends and honed her understanding of Homes and Gardens' over 100-year-old brand.
Before joining Future Plc, she worked as an interior stylist for over ten years, specialising in commercial photo shoots for luxury clients such as; Design Centre Chelsea Harbour, The Romo Group, Christopher Farr Cloth and Heal's. She has worked closely with Homes & Gardens and Livingetc for over a decade, having styled and produced editorial shoots and events for both titles over the years.