What is the grandpa chic trend? Why this modern take on vintage style will have you redecorating your home
Design trends that draw on the past are huge this year – and that includes the cozy, comfy and smart grandpa chic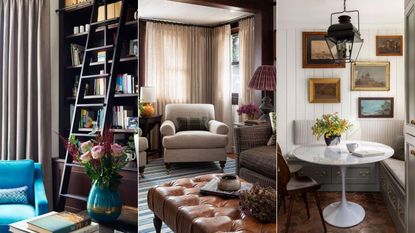 (Image credit: Future / Jamie Haller / Becca Interiors/Rikki Snyder)
Sign up to the Homes & Gardens newsletter
Decor Ideas. Project Inspiration. Expert Advice. Delivered to your inbox.
Thank you for signing up to Homes & Gardens. You will receive a verification email shortly.
There was a problem. Please refresh the page and try again.
Fallen for grandpa chic yet? We're talking a sophisticated look that blends the old (but definitely not tired) with the more contemporary, creating interiors that are welcoming and comfortable but smart, too.
Grandpa chic is distinguished from other interior design trends that draw on the best of the past by the masculine sensibility that sees it alternatively called country club chic. Elevated interiors that are nonetheless cozy and timeless are the result.
Here, we take a look at the essential elements of grandpa chic, and which homes and lifestyles the trend suits.
What is grandpa chic?
The nature of grandpa chic? 'It's essentially a blend of vintage nostalgia and contemporary design,' explains interior designer Artem Kropovinsky. 'It celebrates the loved, and the time-tested, infusing spaces with a warm sense of history and comfort. The aesthetic brings forward the character of seemingly outdated elements and makes them relevant in today's context.'
Nostalgia is at the heart of many recent trends, including coastal grandmother, but what makes grandpa chic distinct is its more masculine vibe. It's a smart and sophisticated take on interiors featuring much-loved classic pieces, beautiful materials, and a touch of pattern.
'Imagine your grandpa's study, filled with well-worn leather furniture, antique bookshelves, knitted throws, and vintage wall art; it's these elements that help re-create a space that feels timeless, and that's grandpa chic in its essence,' says Artem.
Based in New York, Artem Kropovinsky, founder of Arsight, has a decade of extensive and considerable global design experience. Prioritizing minimalism, sustainability, and authenticity, Artem, alongside his team of professionals, works on projects in the US and worldwide.
Which homes does grandpa chic suit?
If you like the idea of the grandpa chic trend, the good news is that it can suit a variety of homes. 'It shines in the most modern studio apartments to the oldest Victorian homes,' says interior designer Artem Kropovinsky. 'The charm of this style lies in its adaptability, versatility and ability to make a space feel welcoming and lived-in.'
However, if yours is an older house, it is particularly well served by grandpa chic interiors. 'This style tends to feel most at home in environments that have a sense of history or character,' says Artem. 'Older homes with architectural detailing can provide a rich backdrop for grandpa chic interiors.'
And while grandpa chic is sophisticated it can work well in family homes, since its quality materials – which may already have provided years of service and beauty – will stand up well to daily life. Guests will fall under its spell, too, as it makes rooms feel refined but immediately relaxing and welcoming.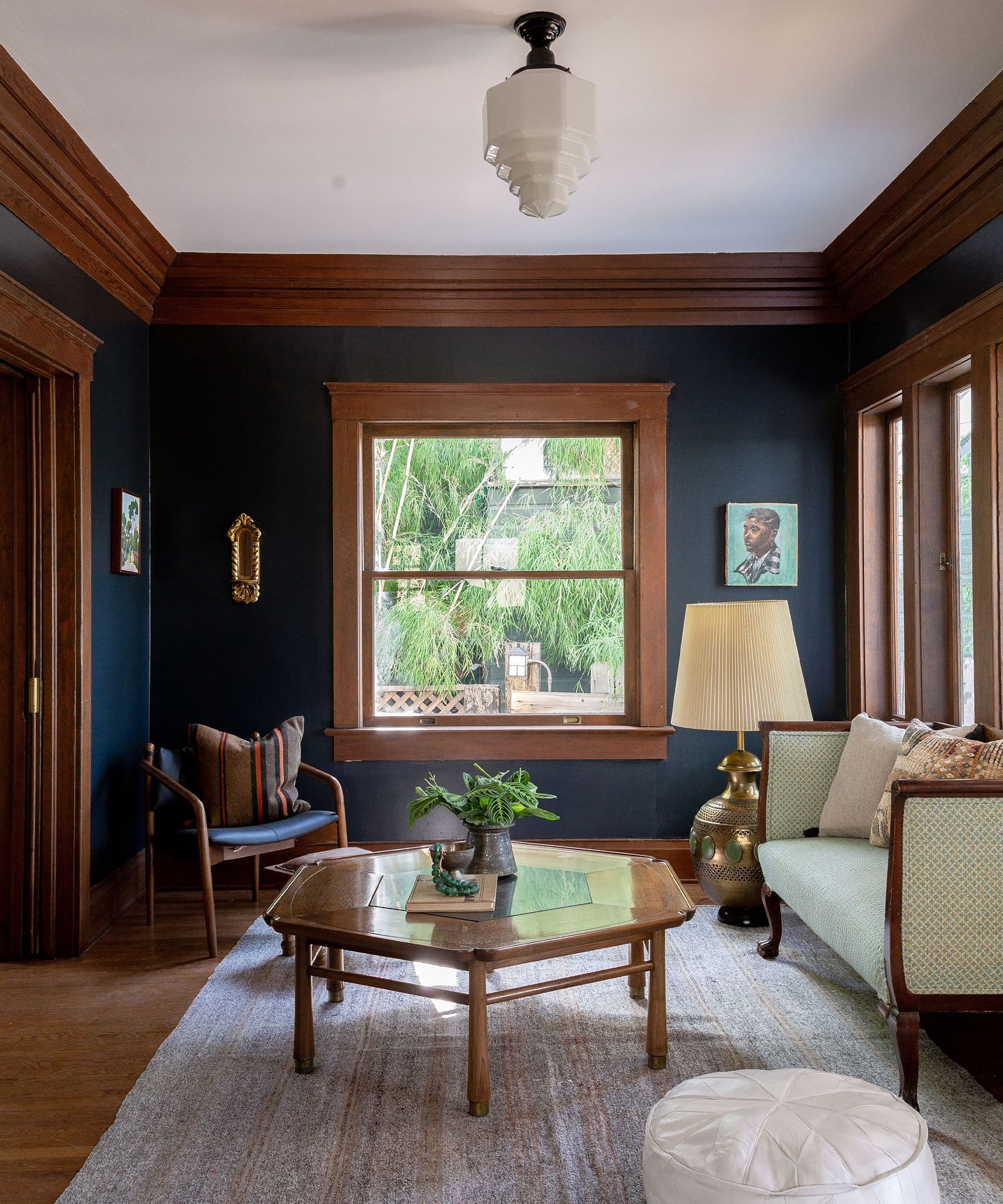 Which rooms does grandpa chic work best in?
Some of the spaces of your home are particularly fit for grandpa chic look, but it can inspire interiors all round a home. 'When it comes to applying the grandpa chic aesthetic, every room is a potential canvas,' says Artem. 'Living rooms, studies, and bedrooms are particularly suitable due to their capacity to be a home for aged items, vintage furniture, and antique decor.'
Wondering about how to bring the grandpa chic trend to the hardest working rooms in the home? 'Kitchens and bathrooms can be a bit more challenging due to the functional aspects these spaces serve,' advises Artem. 'However, with the right design approach, they too can enjoy a touch of grandpa chic. Think vintage tile patterns, antique brass fittings or an heirloom mirror.'
What are the essential elements of grandpa chic?
To create a grandpa chic look, there are a few key elements, says Artem Kropovinsky below:
1. Curate a space that tells a story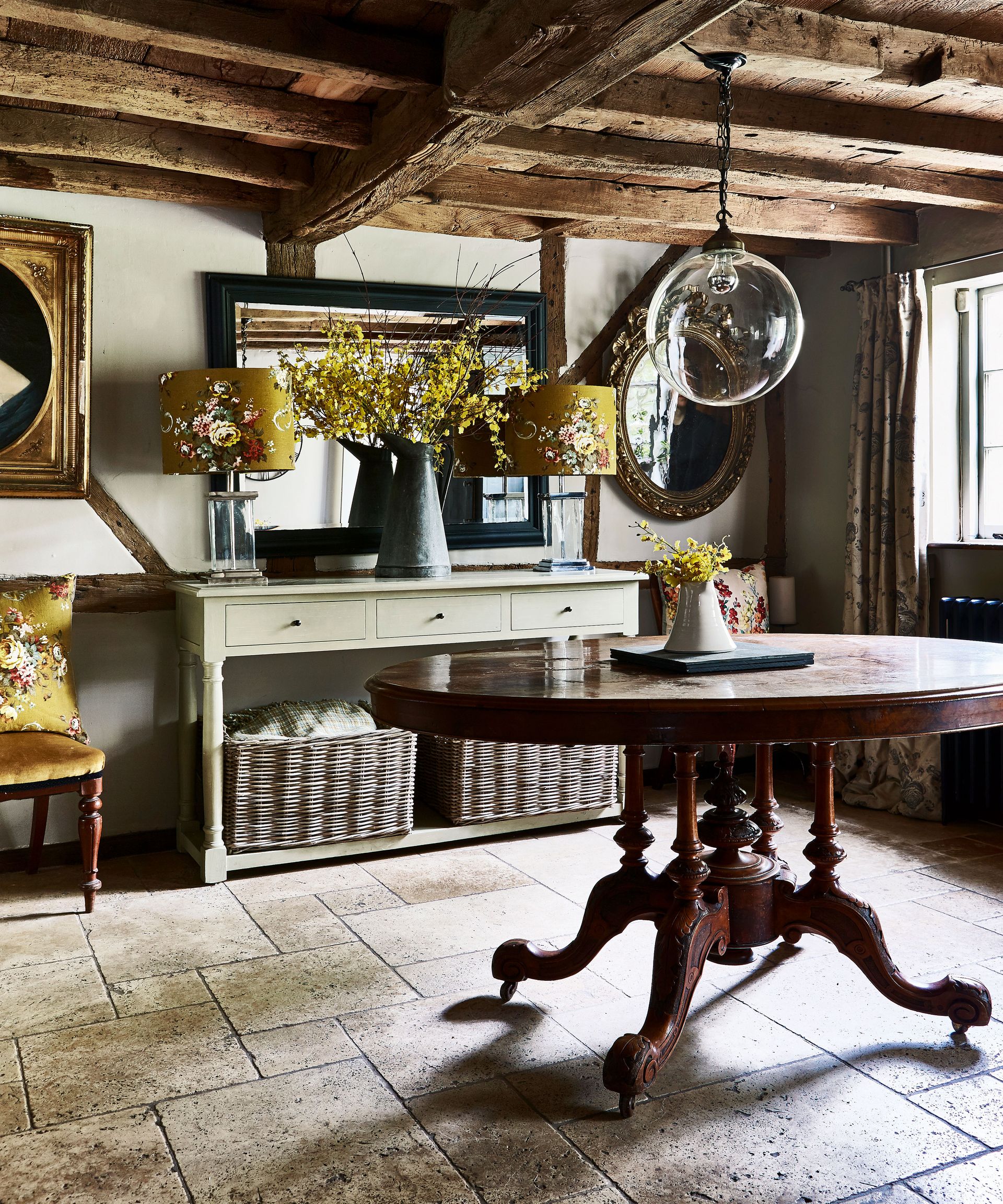 Similar to the coastal grandmother trend, grandpa chic is a curation of items and objects that tell a story, not only about the owner but also about the home.
'Seek out pieces that wear their history proudly,' says Artem. 'The worn-in patina of leather, the warmth of aged wood, these elements bring the grandpa chic aesthetic to life.'
2. Introduce layered textiles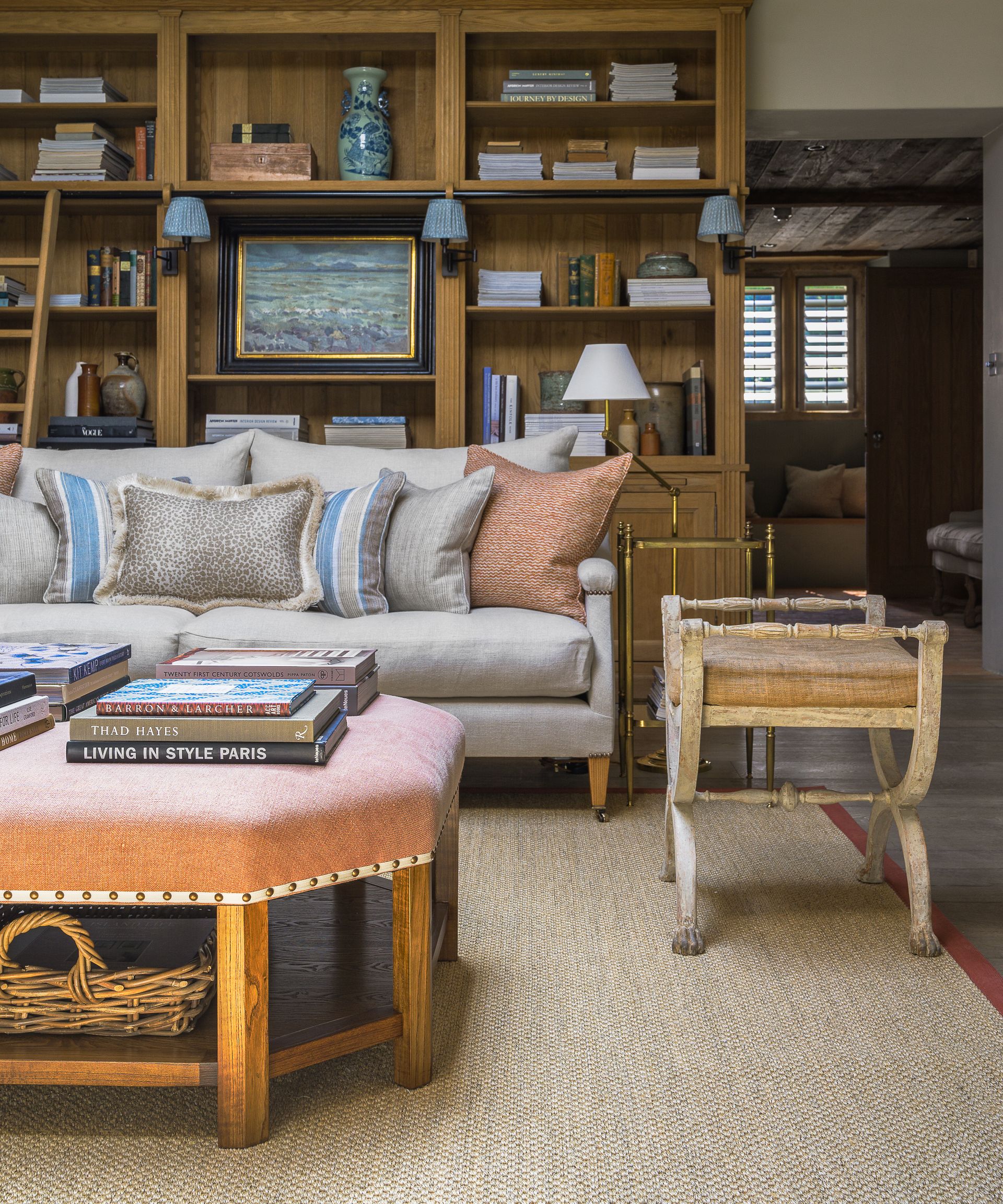 Using texture in interior design is vital, and is, quite literally, woven into the fabric of a designer's vocabulary and practice. Quite simply, without texture, a space will fall flat.
'Soften modern spaces with throw blankets, vintage rugs, and cushion covers in nostalgic patterns. The more layers, the cozier,' says Artem.
3. Invest in time-worn finishes and antiques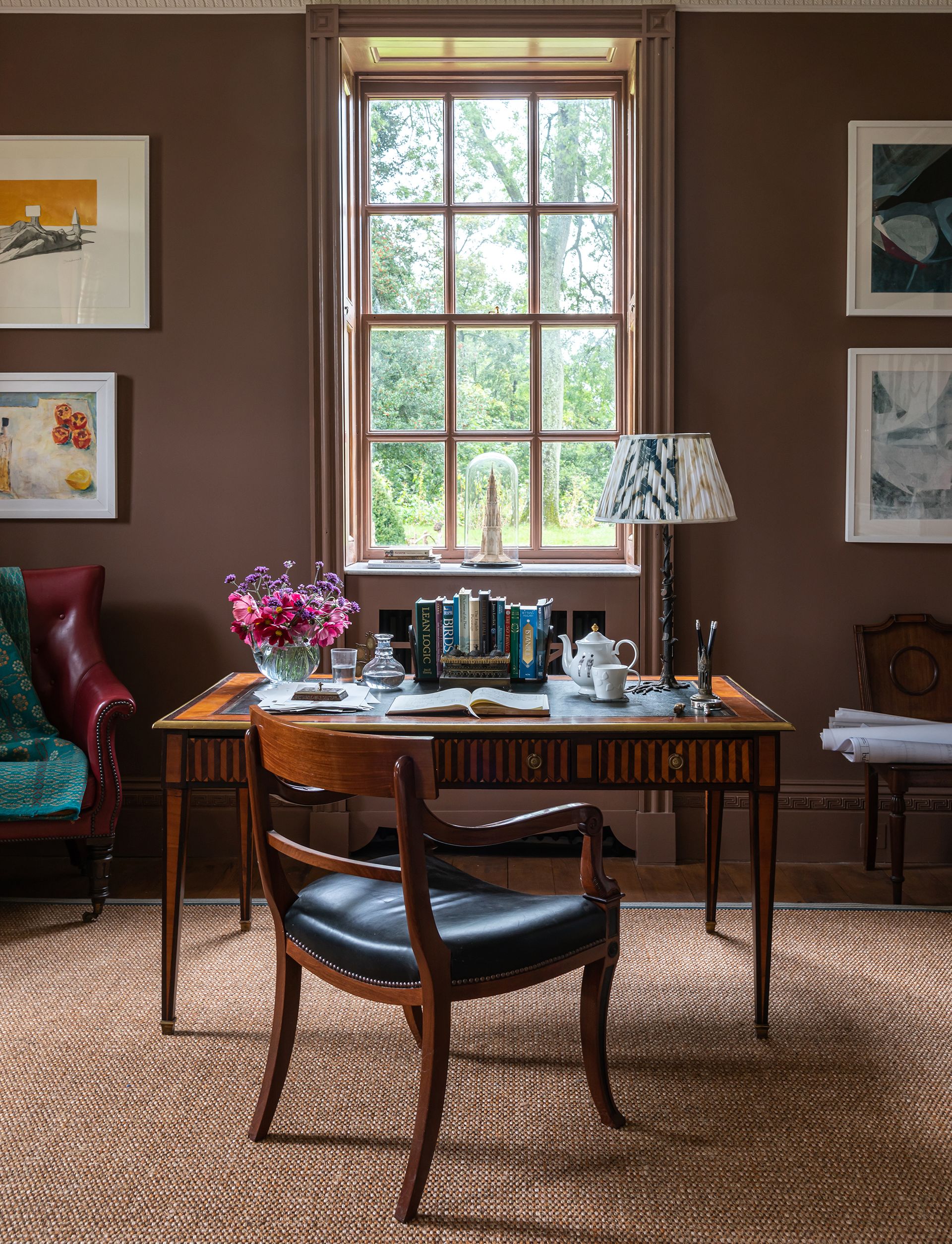 'Not every surface should be sleek and new,' explains Artem. 'Embrace the charm of faded paint, tarnished metals and weathered finishes.'
4. Embrace a nod to the past with vintage pieces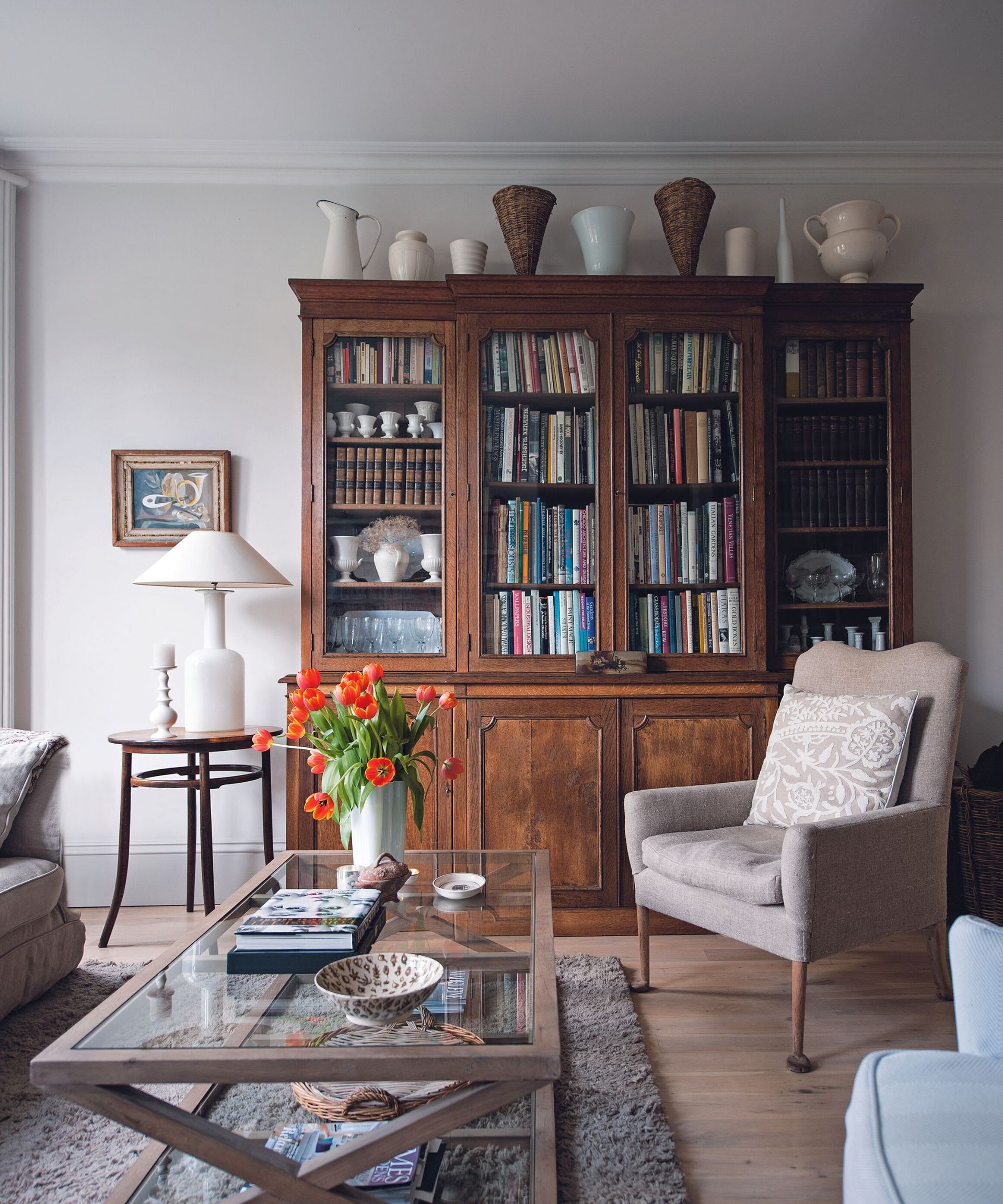 'Whether it's an antique wall clock, vintage books or old family photos, including elements from the past adds the personal touch that is central to the grandpa chic style,' he says.
However, it's not always about using vintage in a room, it's also about using vintage as inspiration to make something else new. Look at the wonderful designs inside the covers of old books, and at vintage Turkish or Indian tiles. Photograph these and you can simply take them to a digital printing company and have them made up into wallpaper or fabric.
What's the grandpa chic color palette?
The color palette of grandpa chic is one of the aspects of the style that makes it distinct from the coastal grandmother look, which is typified by its neutral backdrop.
For grandpa chic style, opt for colors that are dark and moody. These will create the cozy ambience that is one of the look's key qualities, along with a sophisticated aesthetic.
But while a grandpa chic room majors in plains with dark walls a background to rich leather furnishings and characterful wood, don't spurn pattern altogether. Plaid is a natural for this country club look.
---
Grandpa chic is a key trend right now, but one of its beauties is that it won't be overtaken by fashion. And because these interiors contain a mixture of pieces rather than those with a style from one era, it is easy to evolve room designs over years to come, with the result that they feel well lived in and cherished.
'In essence, grandpa chic is more than just a design trend. It's a celebration of history, a salute to timelessness, and a beautiful fusion of the past and the present,' says Artem Kropovinsky.

Sign up to the Homes & Gardens newsletter
Decor Ideas. Project Inspiration. Expert Advice. Delivered to your inbox.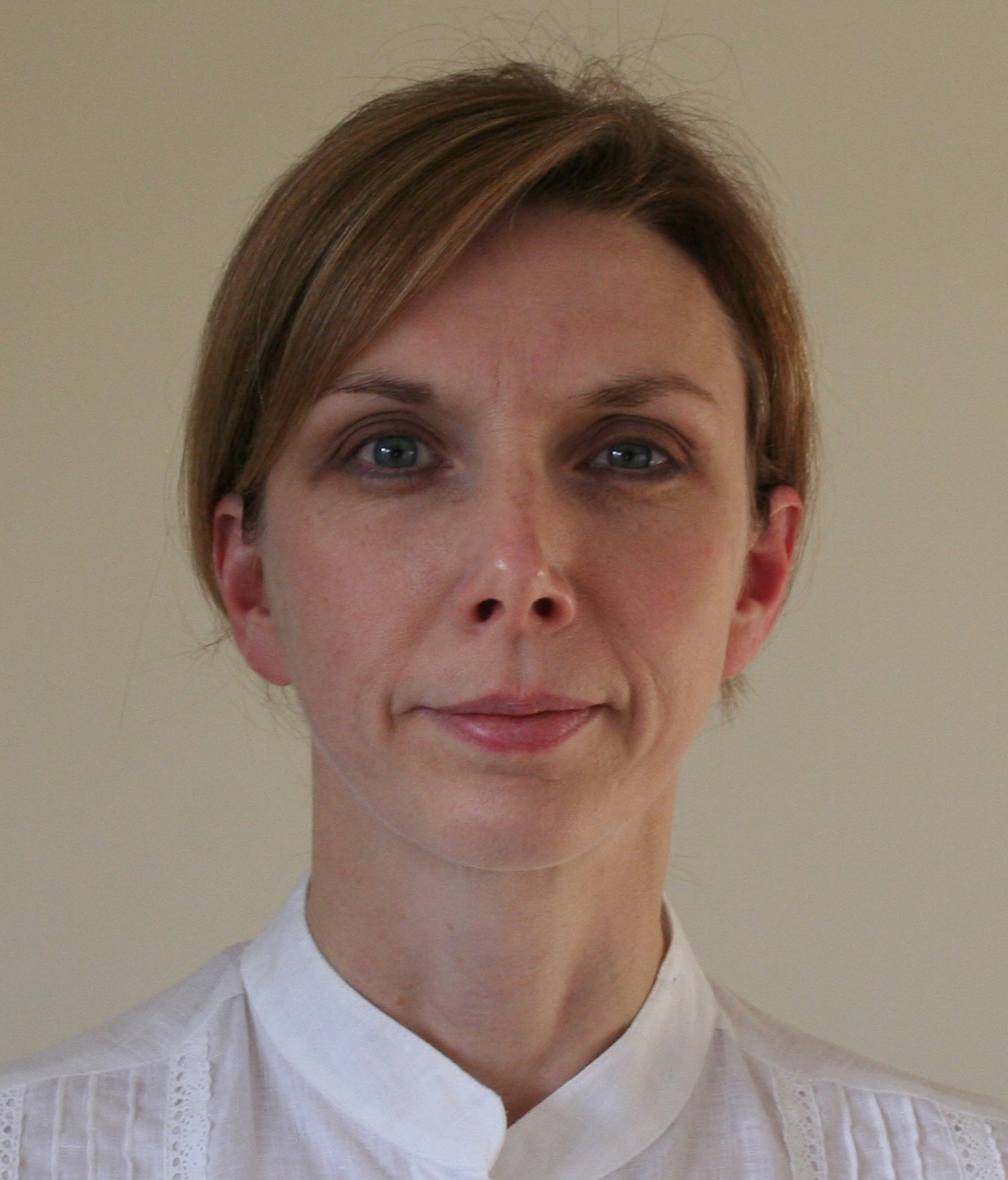 Sarah is a freelance journalist and editor. Previously executive editor of Ideal Home, she's specialized in interiors, property and gardens for over 20 years, and covers interior design, house design, gardens, and cleaning and organizing a home for H&G. She's written for websites, including Houzz, Channel 4's flagship website, 4Homes, and Future's T3; national newspapers, including The Guardian; and magazines including Future's Country Homes & Interiors, Homebuilding & Renovating, Period Living, and Style at Home, as well as House Beautiful, Good Homes, Grand Designs, Homes & Antiques, LandLove and The English Home among others. It's no big surprise that she likes to put what she writes about into practice, and is a serial house renovator.