How much does it cost to install hardwood floors?
The cost to install hardwood floors depends on the specifics of your project. Here's how to come up with an estimate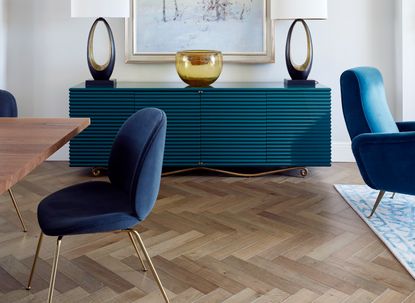 (Image credit: Future)
Sign up to the Homes & Gardens newsletter
Decor Ideas. Project Inspiration. Expert Advice. Delivered to your inbox.
Thank you for signing up to Homes & Gardens. You will receive a verification email shortly.
There was a problem. Please refresh the page and try again.
How much does it cost to install hardwood floor? We ask the experts for their price breakdowns, and answer all your questions.
If you're planning a home remodel, the cost to install hardwood floors will be a big part of your budget. Whether you're upgrading existing hardwoods or you're replacing carpet or tile, you'll want to understand how your new flooring will affect your bottom line.
Like most home renovation projects, your overall costs will depend on a number of variables. First, is the cost of the actual flooring. This is determined by the flooring ideas you have in mind, like the species wood you choose, as well as the finish and pattern of the flooring.
There's also labor and prep costs to consider. 'In addition (to the cost of the flooring), you'll also need to consider the potential costs of removing old flooring, and hauling away waste materials, moving furniture, or other prep or clean-up work.' says Bailey Carson, Home Care Expert at Angi.
Below, we dig into all of the factors that will impact the cost of hardwood floors to help you accurately estimate your budget.
How much does it cost to install hardwood floors?
The three major contributors to your flooring budget are materials, prep work, and installation.
How much does it cost to install hardwood floors: Materials
Materials make up the largest part of a flooring budget, and include the flooring itself, plus an underlayment, and any trim or transition pieces.
Expect to pay anywhere from $4-$20/square foot for flooring, depending on the type of wood you choose, how you finish it, and any specialty design options.
Type of wood
'The biggest factor that affects hardwood installation costs is the type of wood,' says Goodell David, founder of Woodworking Clarity. 'Popular, widely available woods will cost less than $5 per square foot, while exotic breeds can set you back as much as $20 or more.'
According to Carson, here's how much the most common types of wood flooring costs:
Pine: $4.50 to $10 per square foot
Maple: $6.50 to $11 per square foot
Bamboo: $5 to $11 per square foot
White ash: $9 to $13 per square foot
Hickory: $6 to $13 per square foot
Red oak: $8 to $13 per square foot
White oak: $8 to $15 per square foot
Brazilian walnut: $11 to $20 per square foot
The finish of the floors
Hardwood floors that are finished with a standard, one-process stain and a few coats of polyurethane are the most common and economical option. But, it's also possible to get a custom stain, or a multi-step finish for your hardwoods if you're hoping to achieve a specific look. Custom, of course, costs more.
If you're feeling up for a project and looking for a way to save on your hardwood flooring, "install unfinished wood then DIY the finishing," says David. "This could save hundreds or thousands of dollars, depending on the size of your home."
When it comes time to seal your floors, you'll have the option to choose between oil- and water-based polyurethanes. Oil-based polyurethanes are less expensive and tend to last longer, but they take longer to dry, off-gas more, and have a bigger negative impact on indoor air quality. Water-based polyurethanes are more expensive, but a better choice if you're concerned about VOCs or want a quick-curing product.
Specialty design options
A non-standard width, shape, or pattern will also impact your flooring budget. According to Carson, these are the typical costs for popular specialty hardwood options:
Wide plank: $1.50 to $12 per square foot
Herringbone pattern: $12 per square foot
Genuine parquet: $20 to $45 per square foot
Overall, mid-range materials will cost around $5 to $8 per sq. foot, says Richard Fung, owner of Forever Homes, a home builder in the U.S. and Canada. That means, when it comes to materials only, the cost to install 1000 square feet of hardwood floors is roughly $5,000 - $8,000.
Then, you'll need to account for labor.
How much does it cost to install hardwood floors: Prep work and installation
'Some of the biggest factors that affect costs of hardwood floor installation are subfloor conditions, floor preparation, and customized installation or layout,' says Amanda Oninski, an interior designer for FLOOR360. 'Current subfloors can be a mystery until you start removing the existing flooring, only then you can see what kind of costs and changes to the installation might be needed. A lot of times you see subfloors with water damage, incorrect installations, subfloors that are no longer recommended, and other issues that can increase the cost of installation.'
The cost of subfloor repairs can quickly put a dent in the budget. 'Subfloor repairs can add $400 to $800 to the cost of your project, while joist repairs cost between $40 and $60 per square foot,' adds Carson.
Finally, the layout of the room(s) you're remodeling will make a big impact on your budget. If your hardwoods are a kitchen flooring idea, for example, you can expect to pay more for labor, since installers will have to work around cabinetry and islands. For a square room where flooring will be installed in a straight line, i.e. living room flooring, expect installation to be less expensive.
When accounting for both prep work and installation, a good estimate for labor costs is $4-$5/square foot.
Overall how much does it cost to install hardwood floors
Factoring in both labor and materials, 'you can expect to pay around $8 to $12 per sq. foot for installing hardwood flooring,' says Fung. 'On average, installing 1000 sq. feet of hardwood flooring will cost you between $8,000-$12,000.'
How long does it take to install hardwood floors?
Besides cost, timeline is often the part of a flooring project that concerns homeowners most. For one, the longer the job takes, the more it generally costs. Plus, installing hardwood floors requires furniture to be moved out of the home (or to another room if the flooring install is confined to only a portion of the home), and some homeowners may even find it easier to move out while the project is underway.
If you're installing hardwood floors in your entire home, you can expect the entire process to take a week or two.
First, the flooring must acclimate to your home, which requires the flooring materials to sit inside your home for a few days before installation can begin. This helps prevent warping after the floors are installed.
Once the flooring is ready to install, the install time will depends on the type of flooring and the size of your space. Installing pre-finished floors in a single room can be done in as little as a day, while installing unfinished floors throughout an entire home can take a week or more.
Are hardwood floors a good investment?
Regardless of the upfront costs, installing hardwood floors in your home is generally considered a good investment. Not only is hardwood durable and versatile, it's desirable, which makes it a boon to resale value.
According to a survey of more than 1,200 people from 50floor.com, when asked about the type of flooring they'd choose for their homes, nearly half of respondents voted for hardwood floors. Laminate floors, the next most-popular choice, got only 17 percent of the vote.
Sign up to the Homes & Gardens newsletter
Decor Ideas. Project Inspiration. Expert Advice. Delivered to your inbox.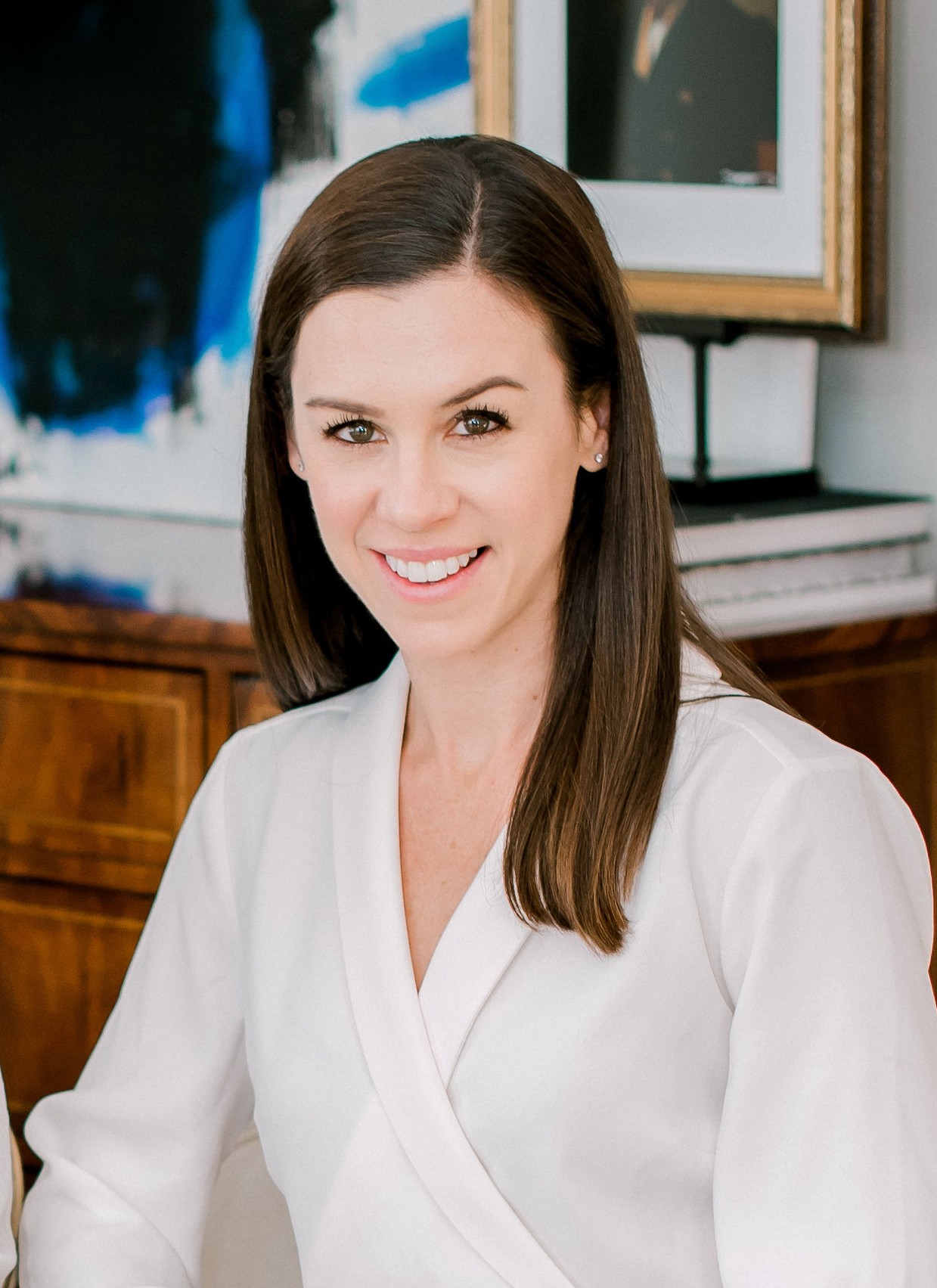 Executive Editor, Homes & Gardens
Kaitlin Madden Armon is a writer and editor covering all things home. Her work has appeared in Real Homes, Architectural Digest, Martha Stewart Living, Refinery29, Modern Luxury Interiors, Wayfair, The Design Network, and lots more. She graduated from Northeastern University with a degree in journalism and currently lives in Connecticut with her husband, three kids, and black lab.