How to use your towels correctly – experts warn against some common mistakes
Find out the best ways to preserve your towels and protect your skin with these experts' advice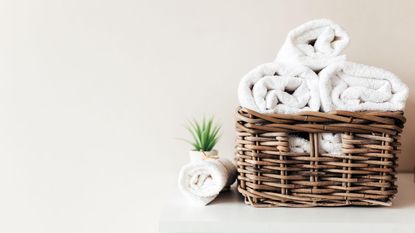 (Image credit: Alamy)
When we are preoccupied with maintaining our homes, smaller items such as our towels might go uncared for as we rush through our daily routines. When we are spending our money on luxury towels or expensive skincare products, looking after these towels can have some surprising benefits to our skin and belongings.
According to experts, there is more to it than simply learning how to wash towels, or softening towels and keeping them soft.
Here, we have spoken to experts to learn what impact our bathroom towels might have on our skin health, and how you can use your towels correctly for a luxury, spa-like bathroom experience.
How to use your towels correctly
Whilst we might be paying attention to what products we use to clean our towels and wash our faces, it rarely occurs to people how much how we use our towels plays a role in the condition of our skin. We already understand that our homes and the items within them have an effect on our health, so it is important to recognize how we interact with the items within them.
Dermatologists have offered their advice on how to use and clean our towels to help improve our skin health.
1. Choose towels for their quality
Towels are often chosen as an afterthought in bathrooms despite their importance in our everyday lives. These textiles are often chosen for their decorative purposes - their color, for example, is one of the top qualities searched for when buying new bathroom towels.
Dermatologist and Skin Inclusive advocate Dr. Adeline Kikam argues that this is not what we should be prioritizing when shopping for those functional items.
'Towels are used to dry off water residue from the body post-shower and so it's important you are using a good quality towel that is highly absorbent of water and not abrasive to the skin. You want one that is not only going to attract and hold water but that is soft and comfortable on the skin.
'Towels made of 100% cotton and Egyptian cotton are usually the best types of towels as cotton is super absorbent when it comes to water and texture. Because we use towels often and need to be constantly washed, look for double-stitched hems for increased longevity as well.'
Dr. Anjali Mahto, dermatologist and cosmetic consultant, continues further. 'Whilst at present, there is no clinical data or any hard evidence to suggest the type/quality of the towels you use will have any effect on your skin, what we do know is that aggressively rubbing the skin dry with a towel isn't good, so I would always advise gently patting your face and body skin when coming out of the shower or bath.'
Choosing practical, good-quality towels need not be ugly or hidden away, however. Learning how to roll your towels, or creating beautiful towel storage ideas can make a decorative feature in your bathroom without compromising on functionality.
2. Make sure you are washing your towels correctly
Towels are a breeding ground for bacteria and your gorgeously soft bath towels can start to smell and turn rough if not cared for properly.
'With each use of your towel to dry off, you not only lift water residue but skin residue, bodily secretions, and microbes onto the fabric,' explains Dr. Kikam. 'That's why it's important to dry damp towels as much as it is important to wash them because dry towels help suppress the growth of microbes.
'Using damp dirty towels creates a breathing ground for microbes to grow and could lead to the transfer and spread of microbes from and to other parts of the body. It could worsen existing ones like eczema since the skin barrier is often compromised, allowing for easier entry of microbes such as RSA, or methicillin-resistant Staphylococcus aureus.
It could also cause folliculitis, a skin condition where there is an infection of the hair follicle and worsen breakouts in the case of acne. On average after 3-4 uses and or at least once weekly depending on how well you dry them post use. Towels should always be placed in a cool dry area to allow them to be post-use,' she advises. If an area like this is not a part of your bathroom ideas, consider moving the towels to a separate room to dry before being put back in place.
When it comes to washing your towels, Dr. Kikam advises that you should refresh your towels every three to four uses, or once a week, depending on how often you use them and how well you are able to dry them after each use.
3. Consider changing out your towels
Even when investing in quality towels, it is important to invest in towels for specific tasks. 'Ideally, a separate bath and face towel is best because it avoids transfer of other bodily secretions from areas like the groin to face or even microbes from areas like the feet such as fungus to the face,' explains Dr. Kikam.
What's more, you should look to swap your towels out every few years as they start to degrade in quality. If your towels become scratchy, no longer absorb as well as they used to, are fraying, or are starting to smell despite washing, it is likely a good time to reinvest in a new set.
What to do with towels after showering
After showering, it is best to hang your towels spread out as much as possible in a cool, non-humid room. A towel rack, ladder, or towel radiator will help to speed up the drying process and deter mold or bacteria growth.
Do not reroll towels that have been used before washing them. Doing this encourages the growth of microbes as well as transferring these to fresh towels that have not been used yet.
Sign up to the Homes & Gardens newsletter
Decor Ideas. Project Inspiration. Expert Advice. Delivered to your inbox.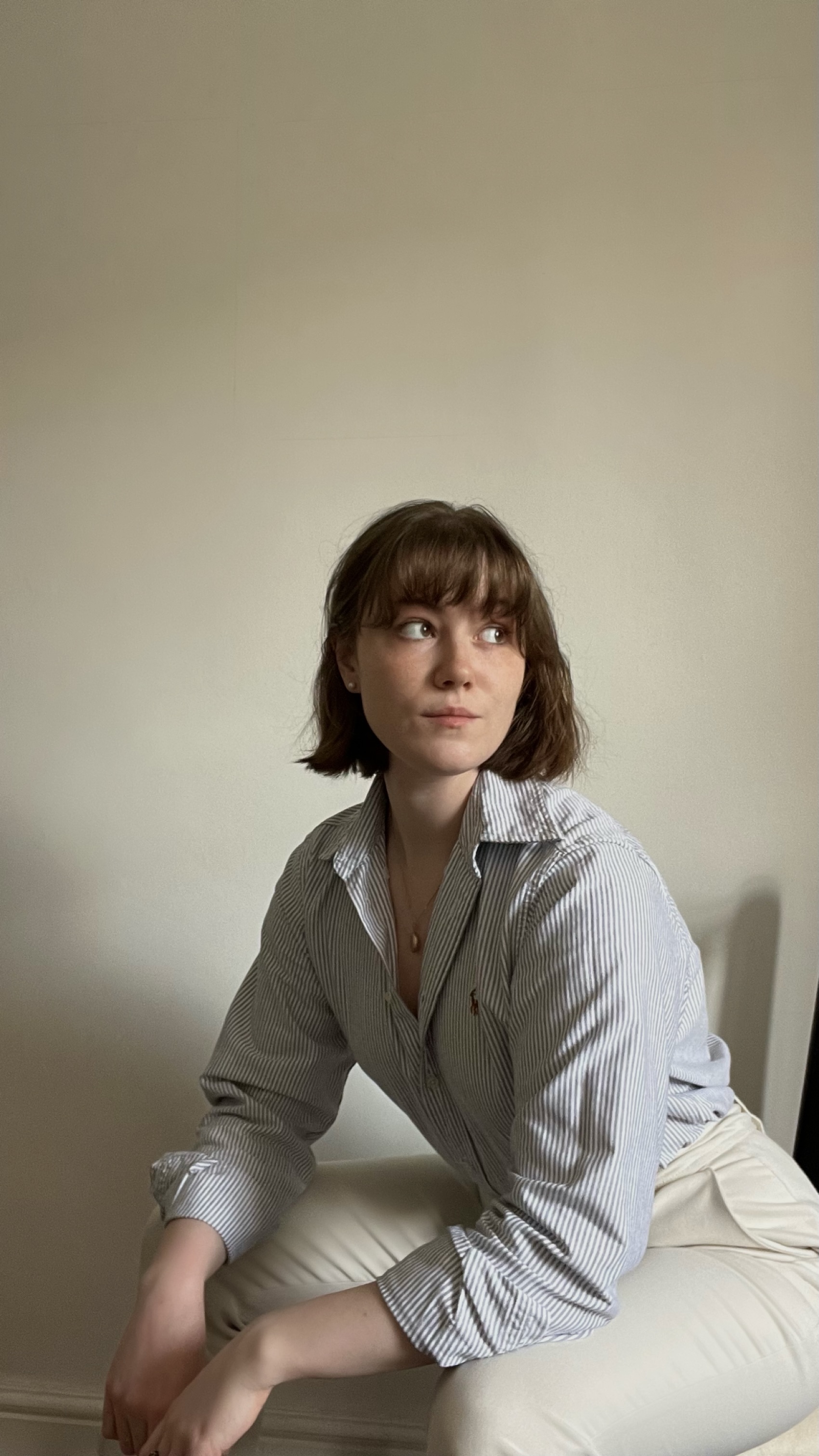 Chiana has been at Homes & Gardens for a year, having started her journey in interior journalism as part of the graduate program. She spends most of her time producing content for the Solved section of the website, helping readers get the most out of their homes through clever decluttering, cleaning, and tidying tips – many of which she tests and reviews herself in her home in Lancaster to ensure they will consistently deliver for her readers and dabbles in the latest design trends. She also has a first-class degree in Literature from Lancaster University.