How to wash towels – the right way
Ensure towels stay fluffy and soft when they're laundered. This is how to wash towels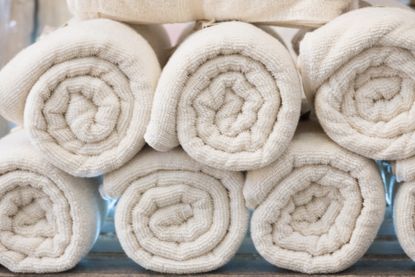 (Image credit: Getty Images)
Sign up to the Homes & Gardens newsletter
Decor Ideas. Project Inspiration. Expert Advice. Delivered to your inbox.
Thank you for signing up to Homes & Gardens. You will receive a verification email shortly.
There was a problem. Please refresh the page and try again.
Knowing how to wash towels correctly equals both softness and good absorbency when you step out of the shower or bath. The alternative? Scratchy fabric that won't dry you or other family members so well, and the need to shop for new towels far sooner than you should.
The right cycle and temperature are crucial when washing towels, and laundry room ideas should also incorporate storage for the products that are necessary for this task.
Also essential is knowhow and we've put together a guide to how to wash towels that'll keep them feeling as well as looking like those at a luxury spa.
How to wash towels
Towels need frequent laundering for optimum hygiene in the bathroom, but manufacturer's guidelines on how to care for them do vary, so always check the laundry symbols on the tag before washing them.
Here's the lowdown on how to wash towels so they're hygienic and retain their color, softness and fluffiness.
How to wash towels in a washing machine
It's important not to overfill the washing machine when washing towels. If the wash load is too large, the towels won't be rinsed properly which isn't good for hygiene and can also result in them feeling scratchy.
If yours is a front-loading machine, plan on a load of around seven bath towels, or 10 for a top-loading machine. 'Washing machine drum capacity does vary, though, so it's always worth checking the user manual – online if you haven't kept the original – to ensure you don't overload the appliance,' says Lucy Searle, global editor in chief of Homes & Gardens.
Make sure to separate different colored towels before washing to avoid color runs. 'You should never wash your white towels with your colored ones,' cautions Edward Jones, founder of HomeCareHow.
Want to put in a mixed load? It is possible to wash towels with clothes and to wash sheets and towels together but pay attention to the color rule above and the recommendations on the tags to keep all your items in best condition.
Which detergent to use to wash towels
You can use your usual laundry detergent to wash towels. What's crucial, however, is not to use too much if you want to keep towels fluffy, so follow the product guidelines. The reason is that an excess of detergent can make towels feel stiff and scratchy, which is an outcome worth avoiding.
Tempted to add fabric softener? Don't. 'Fabric softener can build up on towels through wash cycles and compromise their absorbency as well as make them less soft than they should be,' says Lucy Searle.
As for using bleach, check the towel's label first. We recommend a non-chlorine version if you do decide to use it.
What temperature to use for towels
Check the washing label of each towel for guidance on the temperature to use as this can vary. Hot water is best for hygiene purposes and should be used if possible, especially if towels are shared.
Which cycle to use to wash towels
A normal washing cycle can be used to wash towels. The length of the cycle maximizes hygiene, as does a longer spin. The latter will also get the towels drier at the end of the cycle.
How to dry towels
It is important to learn how to use towels correctly to preserve their look and feel. It's preferable to dry towels in a dryer to maximize their fluffiness after washing, and even small laundry room ideas can include this appliance with a clever design.
Check the label for manufacturer's guidelines. Shake towels straightaway after the drying cycle is complete to keep them feeling as plush as possible.
If you prefer to air dry them, it's still worth putting them into the dryer afterwards on a no-heat cycle to fluff up the fibers. If you have radiators as part of your home heating system, don't put towels on these to dry as they'll end up feeling scratchy.
Always make sure they are completely dry then fold towels or roll towels to retain their fluffiness before they're used again.
Once you've dried your towels, you will want to consider how to store them. This is mostly down to personal preference and whether you'd like your towels on display in your bathroom or hidden inside a cabinet. Otherwise, a towel rack or rail is a brilliant way to conveniently store your towels, whether they are freshly washed and ready to use, or they have been used once and will be used a few more times until being washed.
Why are my towels hard after washing?
Towels can become hard after washing for a number of reasons. To avoid the problem, make sure you're not overloading the washing machine when you put in the towels.
You might also need to cut back a little on the amount of detergent you're using. 'Make sure you skip the use of fabric conditioner as well,' says Lucy Searle.
Try shaking the towels before you put them into the washing machine to open up the fibers, and shake them when they come out of the dryer, too, for maximum softness.
Do you wash towels with hot or cold water?
Choose hot water to wash towels unless the label says otherwise, in which case warm water should be used. Hot water is the most hygienic option for towels. Washing in cold water is sometimes recommended to extend the life of towels, but to clean towels thoroughly, we'd advise using the maximum temperature shown on the label.
In the market for some new towels?
Here are some of our favorite luxury towel brands below if you are searching for brand new bath towels to spruce this space.
Sign up to the Homes & Gardens newsletter
Decor Ideas. Project Inspiration. Expert Advice. Delivered to your inbox.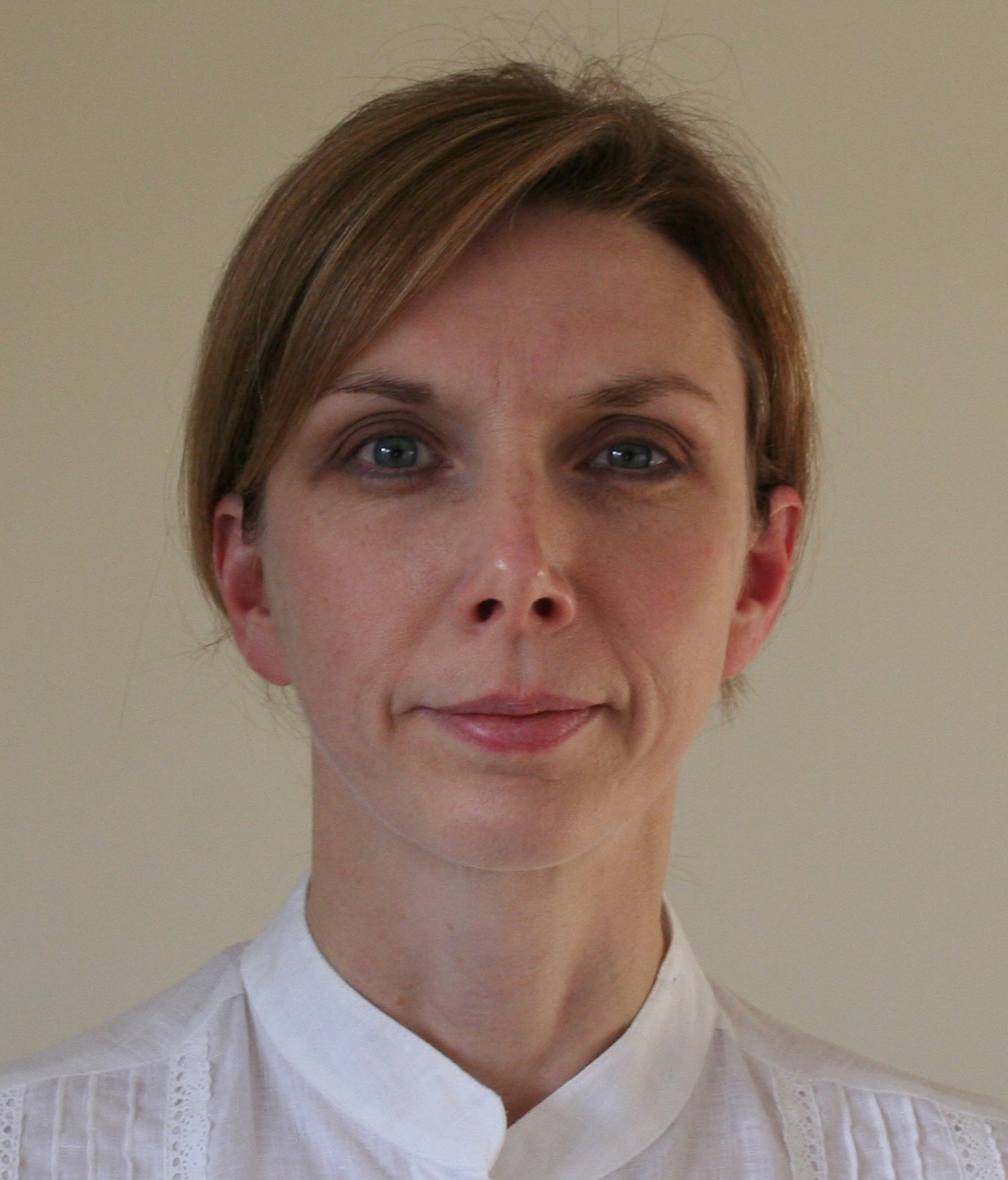 Sarah is a freelance journalist and editor. Previously executive editor of Ideal Home, she's specialized in interiors, property and gardens for over 20 years, and covers interior design, house design, gardens, and cleaning and organizing a home for H&G. She's written for websites, including Houzz, Channel 4's flagship website, 4Homes, and Future's T3; national newspapers, including The Guardian; and magazines including Future's Country Homes & Interiors, Homebuilding & Renovating, Period Living, and Style at Home, as well as House Beautiful, Good Homes, Grand Designs, Homes & Antiques, LandLove and The English Home among others. It's no big surprise that she likes to put what she writes about into practice, and is a serial house renovator.